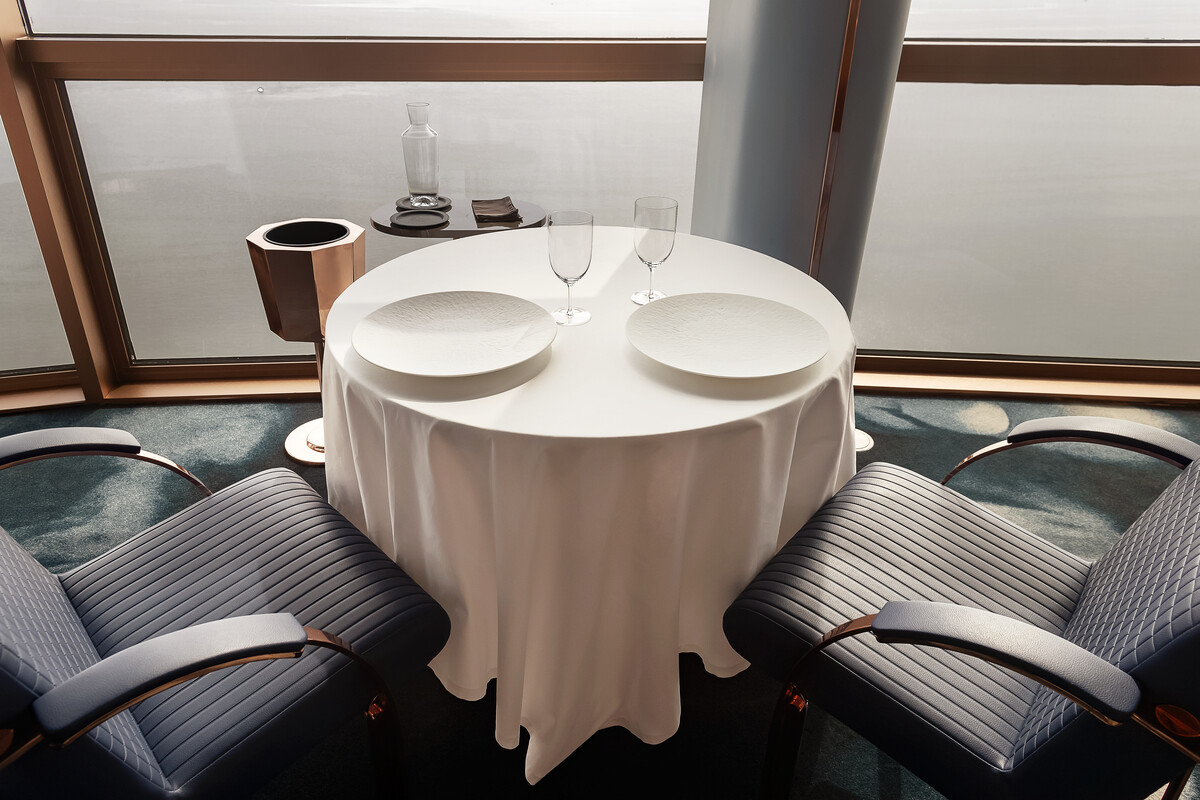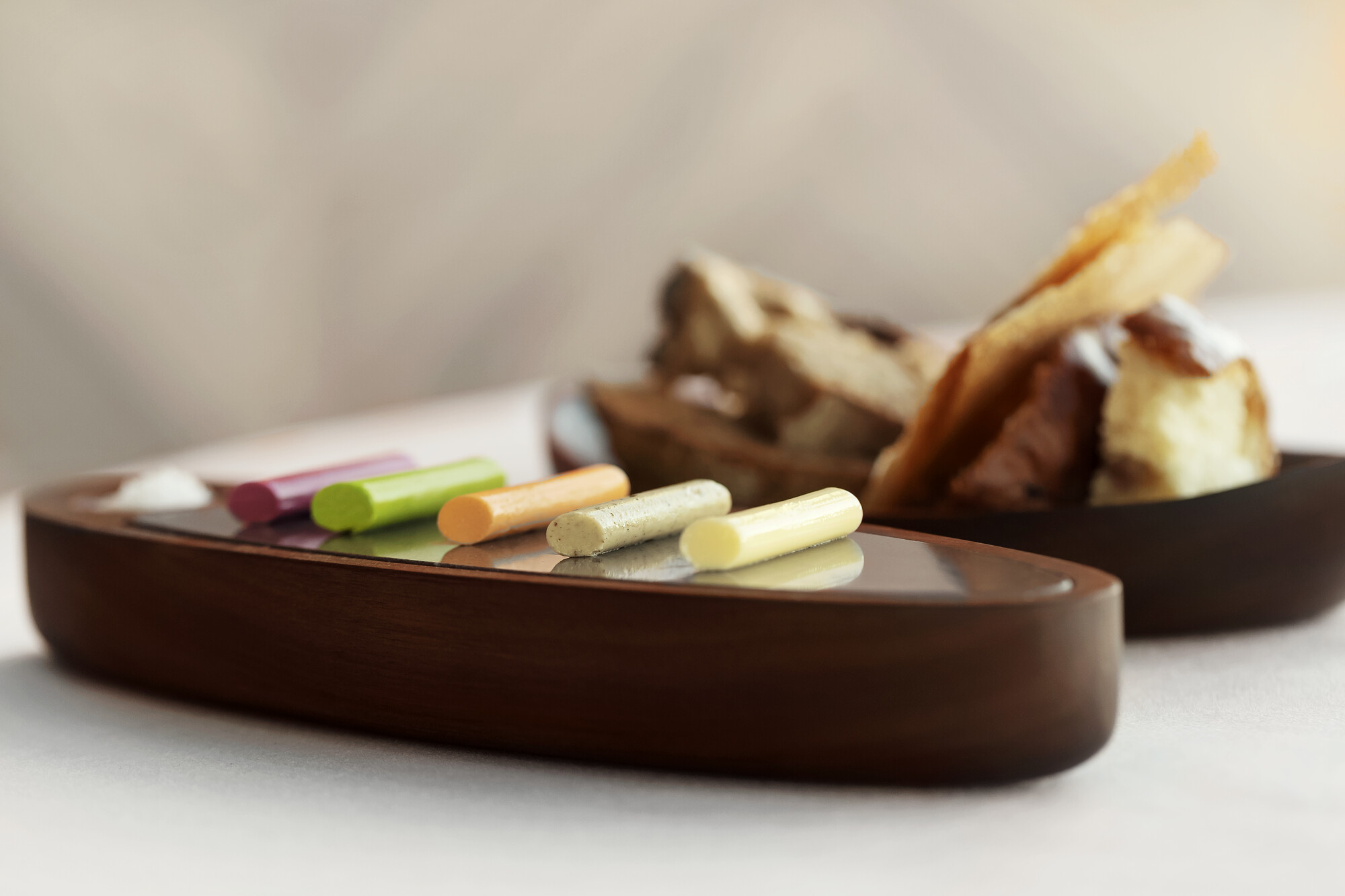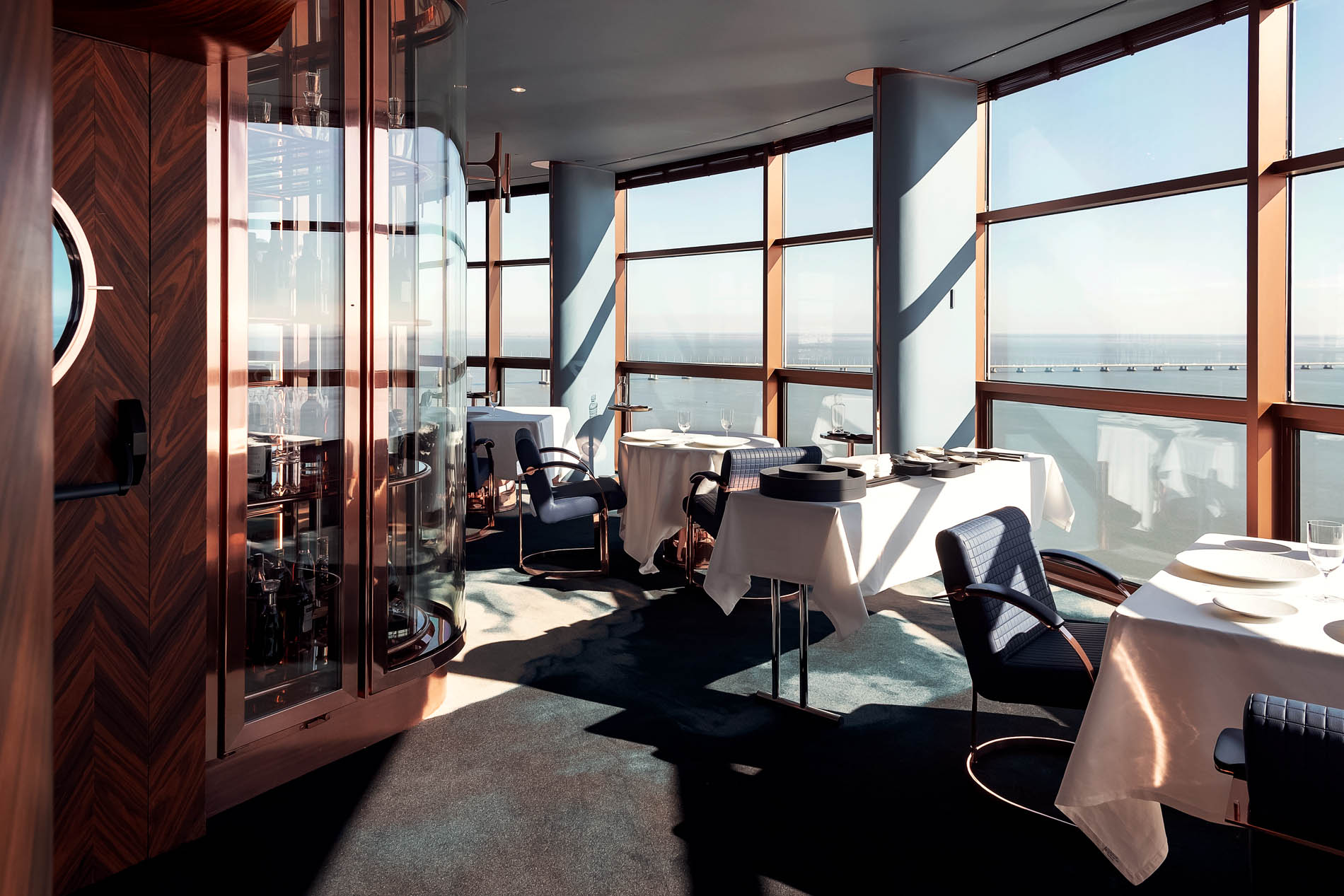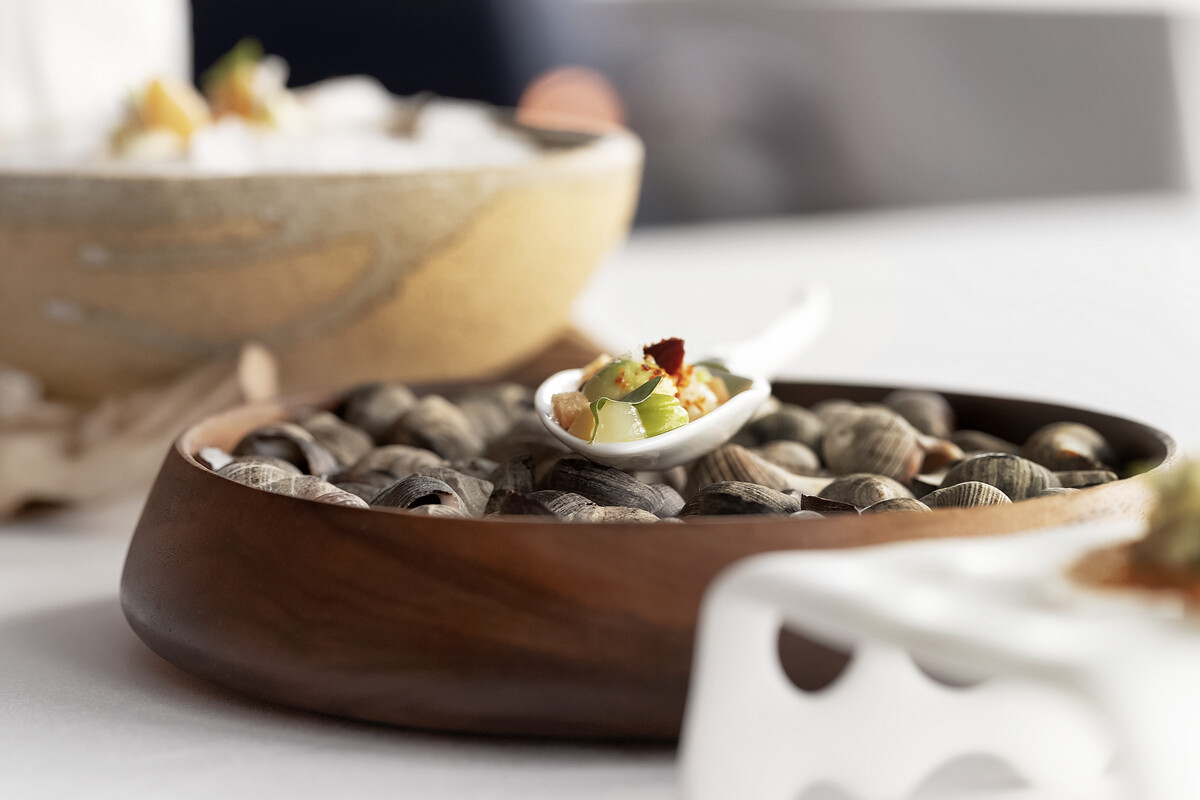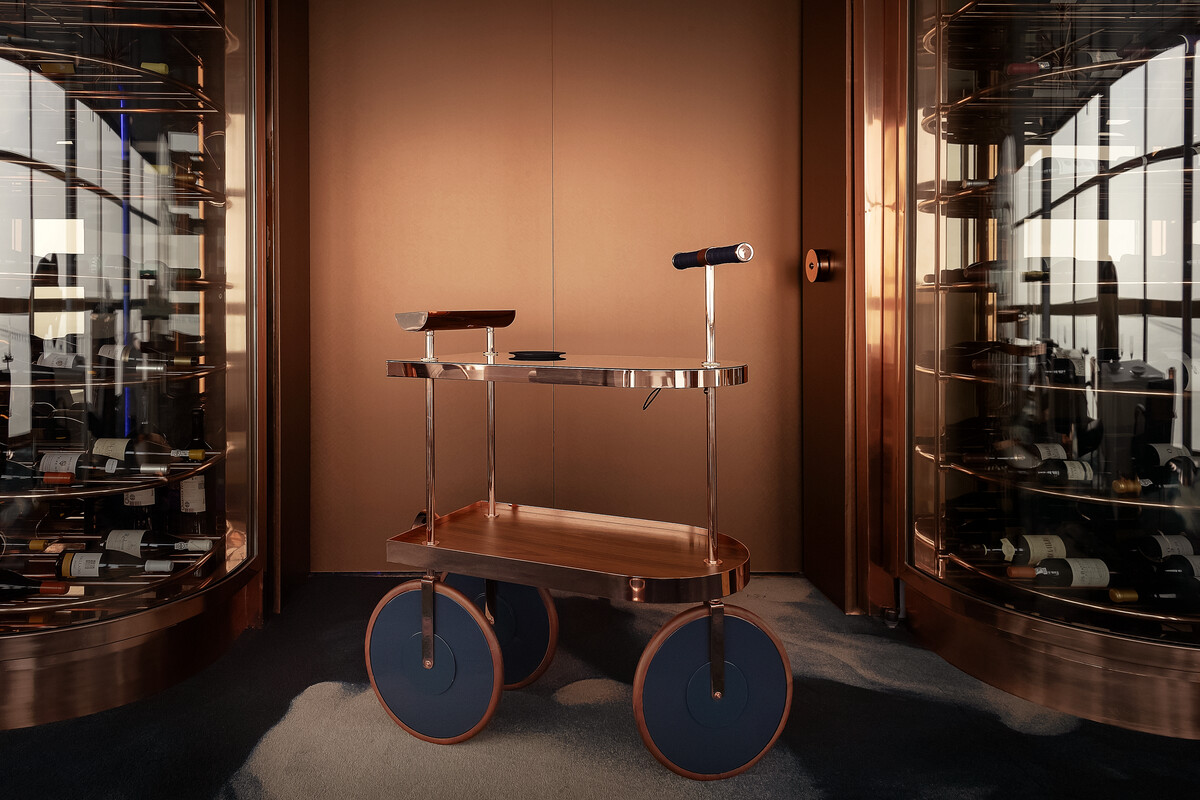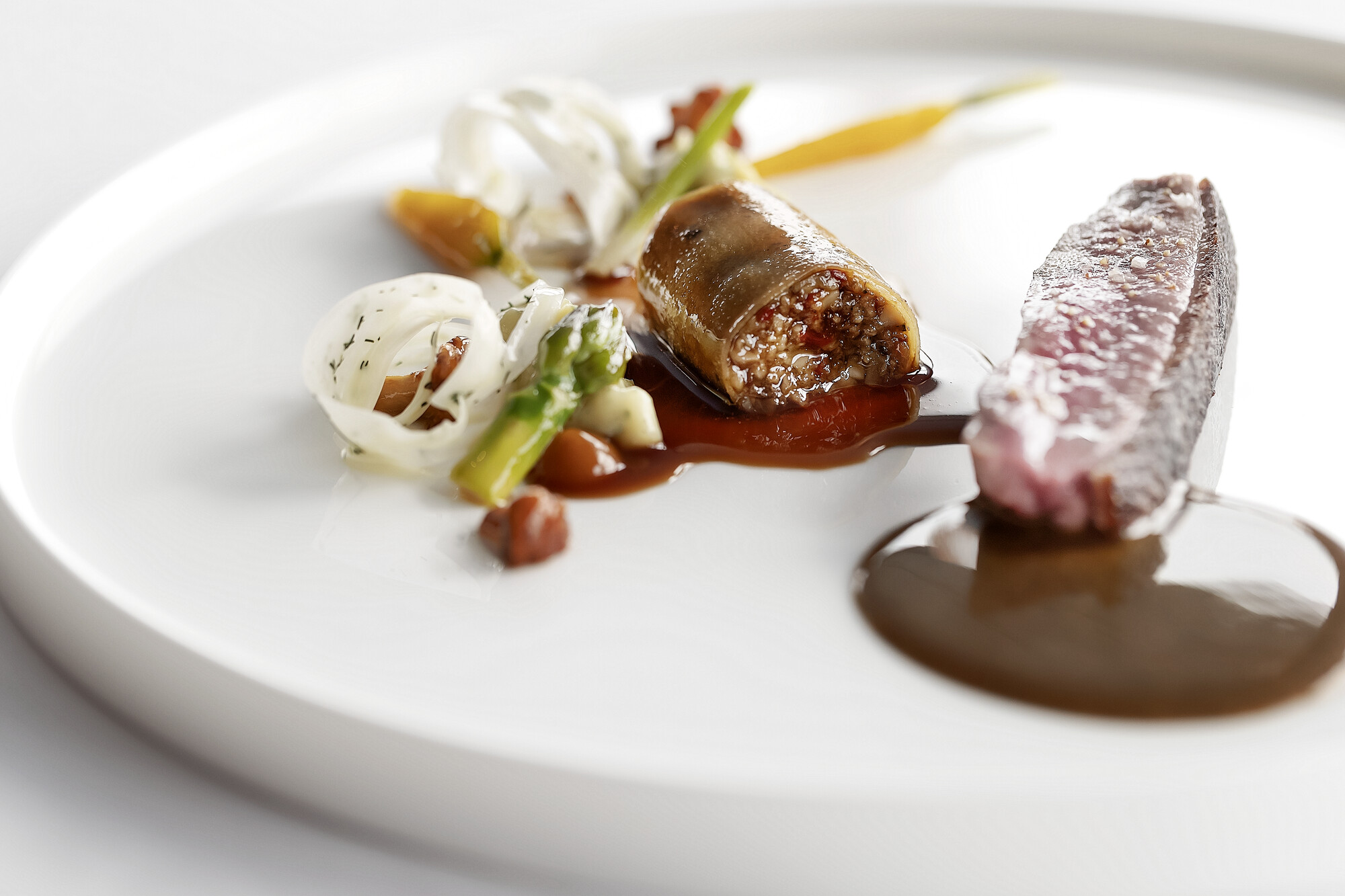 A MICHELIN-STAR RESTAURANT IN LISBON
FIFTY SECONDS by Martin Berasategui is a Michelin-Star Restaurant in Lisbon located in the MYRIAD by SANA Hotel, at the top of the emblematic Vasco da Gama Tower.
More than a representation of Chef's gastronomy in the city of Lisbon, it is a project that aims to awaken your senses, from starter to dessert. A true experience to live 120 metres high, overlooking the River and Parque das Nações.
Fifty Seconds has the best team of professionals, all working with a single objective: to make each dish an explosion of aromas and flavours.
In the kitchen, only the best products that nature offers are used, transformed into an ode to the purest gastronomy. Dishes created with passion, dedication, respect and care.
FIFTY SECONDS EXPERIENCE
This Michelin Restaurant in Lisbon does not present only a succession of dishes, but a combination of cosmopolitan and sophisticated flavours from all over the world, that lead us to unusual and unknown sensations.
SCHEDULE
Open Tuesday to Saturday
Lunch: 12:30 p.m. - 02 p.m. (only on Saturdays)
Dinner: 07 p.m. - 10 p.m. (last sitting 09 p.m.)
RESERVATIONS & CONTACTS
Telephone: +351 211 525 380
E-mail: info@fiftyseconds.pt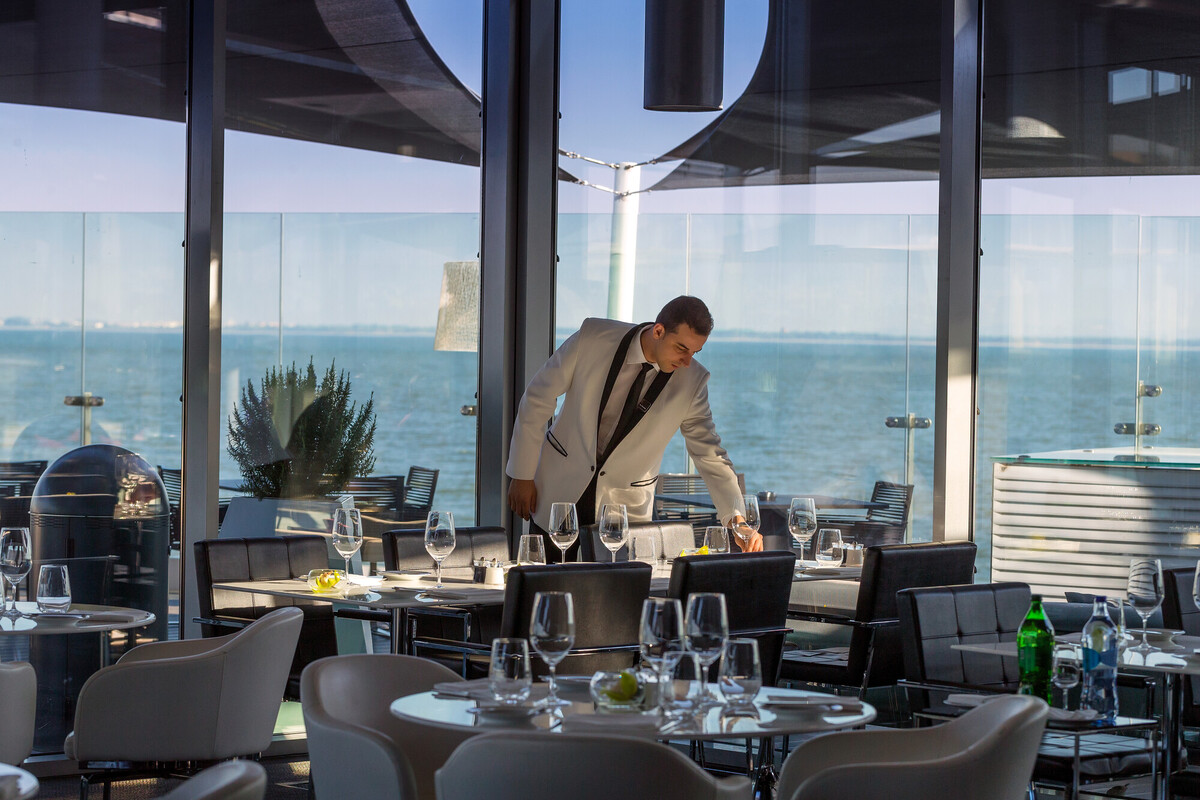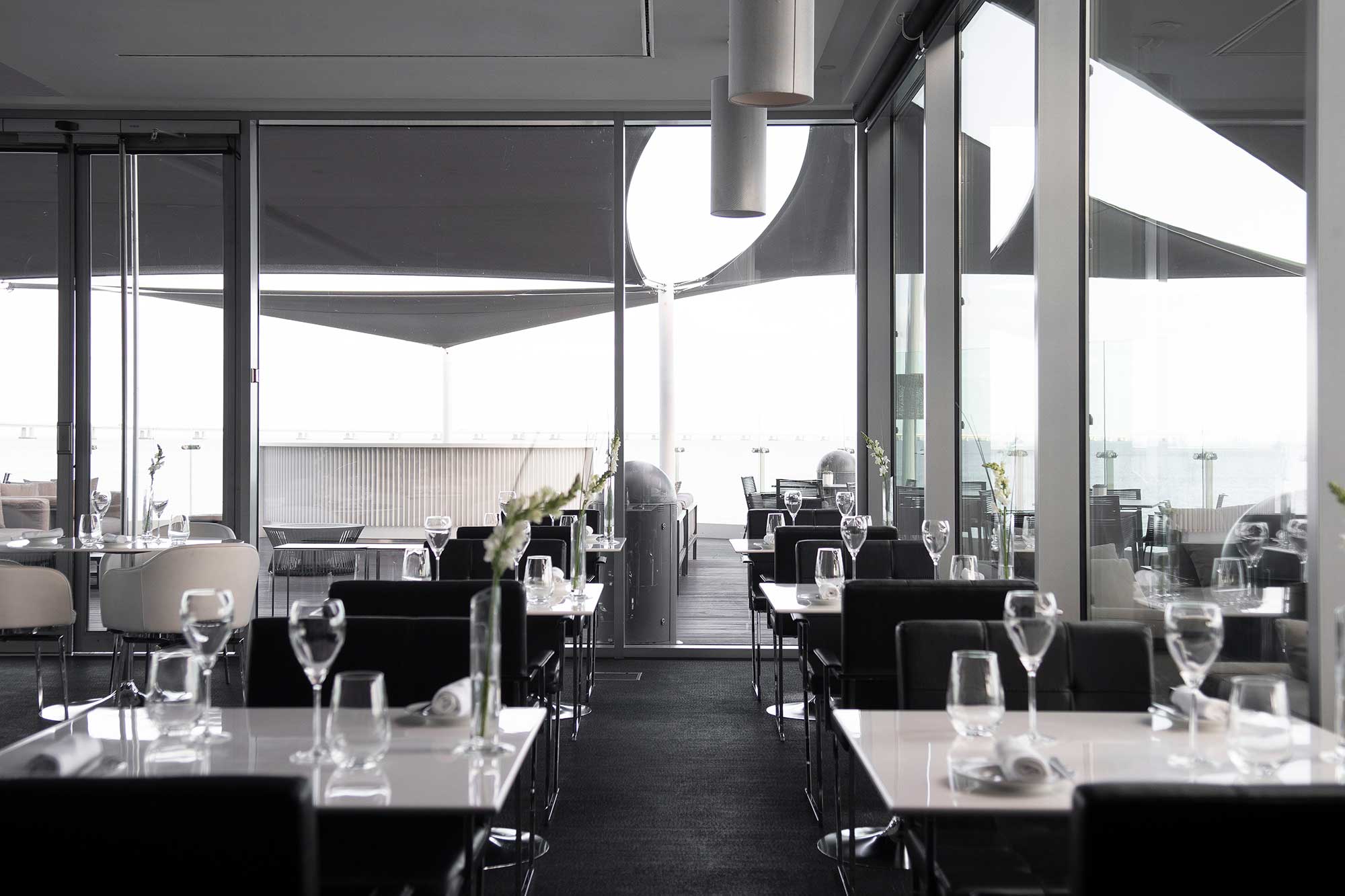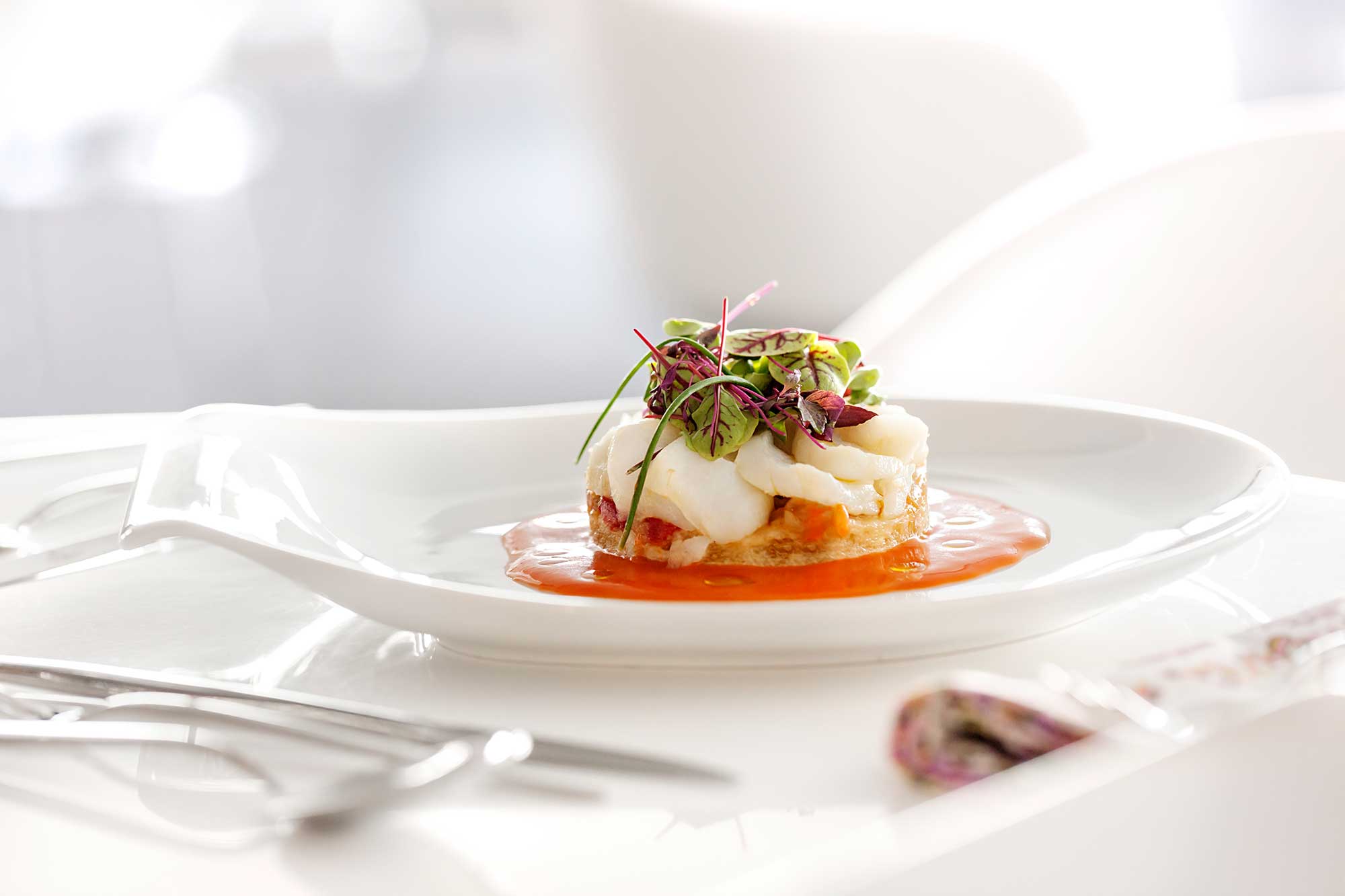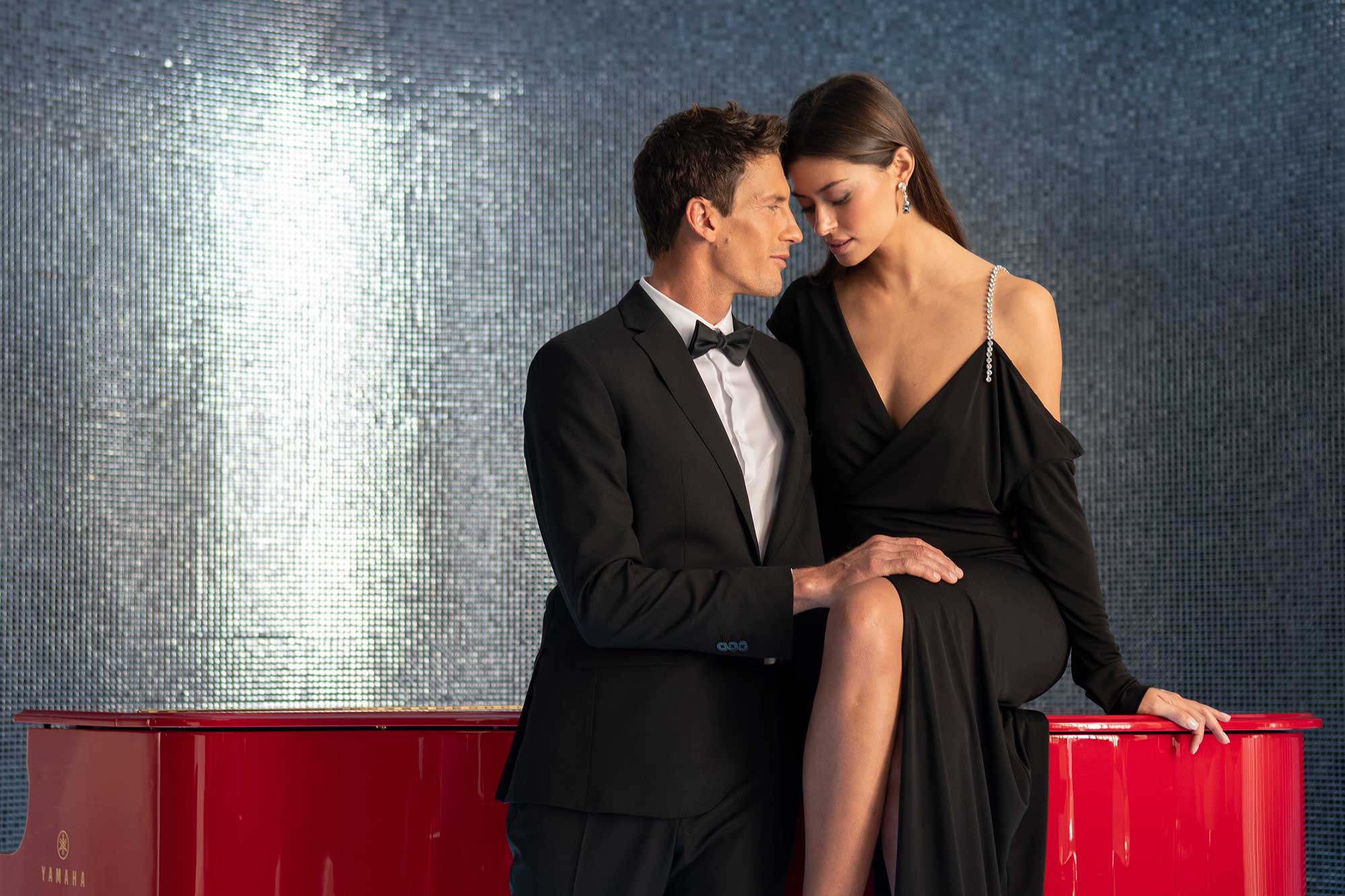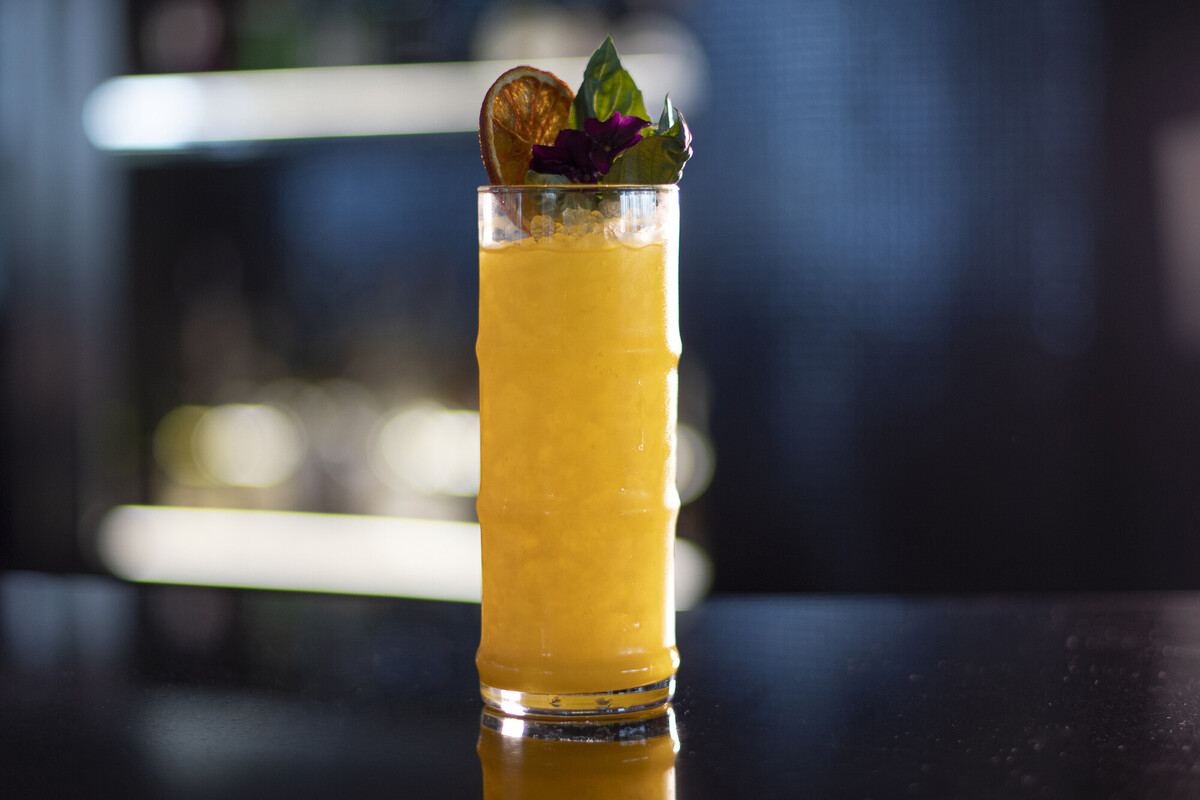 River Lounge
MEDITERRANEAN RESTAURANT IN LISBON
Your experience in our restaurant begins with our Executive Chef, Carlos Cardoso, who proposes his personal twist on a flavorful modern Southern Mediterranean cuisine with inspiration from the Atlantic Ocean. Always respects the best local quality products and the freshest fish and seafood catches and boasts some traditional Portuguese signature dishes on his menu.
EXECUTIVE CHEF CARLOS CARDOSO
Born in Cascais, Chef Carlos Cardoso has always lived closely with the kitchen as he grew up in a family of cooks. From an early age, aromas, textures, and tastes attracted him to the kitchen. The great milestone of his culinary evolution came at the age of 20 when he met his mentor, Chef Vincent Farges, in Fortaleza do Guincho with a Michelin star. He worked with some of the best chefs and restaurants in Portugal.
SCHEDULE
Breakfast | From 7:00 a.m. until 11:00 a.m.
Lunch | From 12.30 p.m. to 3.30 p.m. Monday to Saturday
Dinner | From 7:30 p.m. to 10.30 p.m.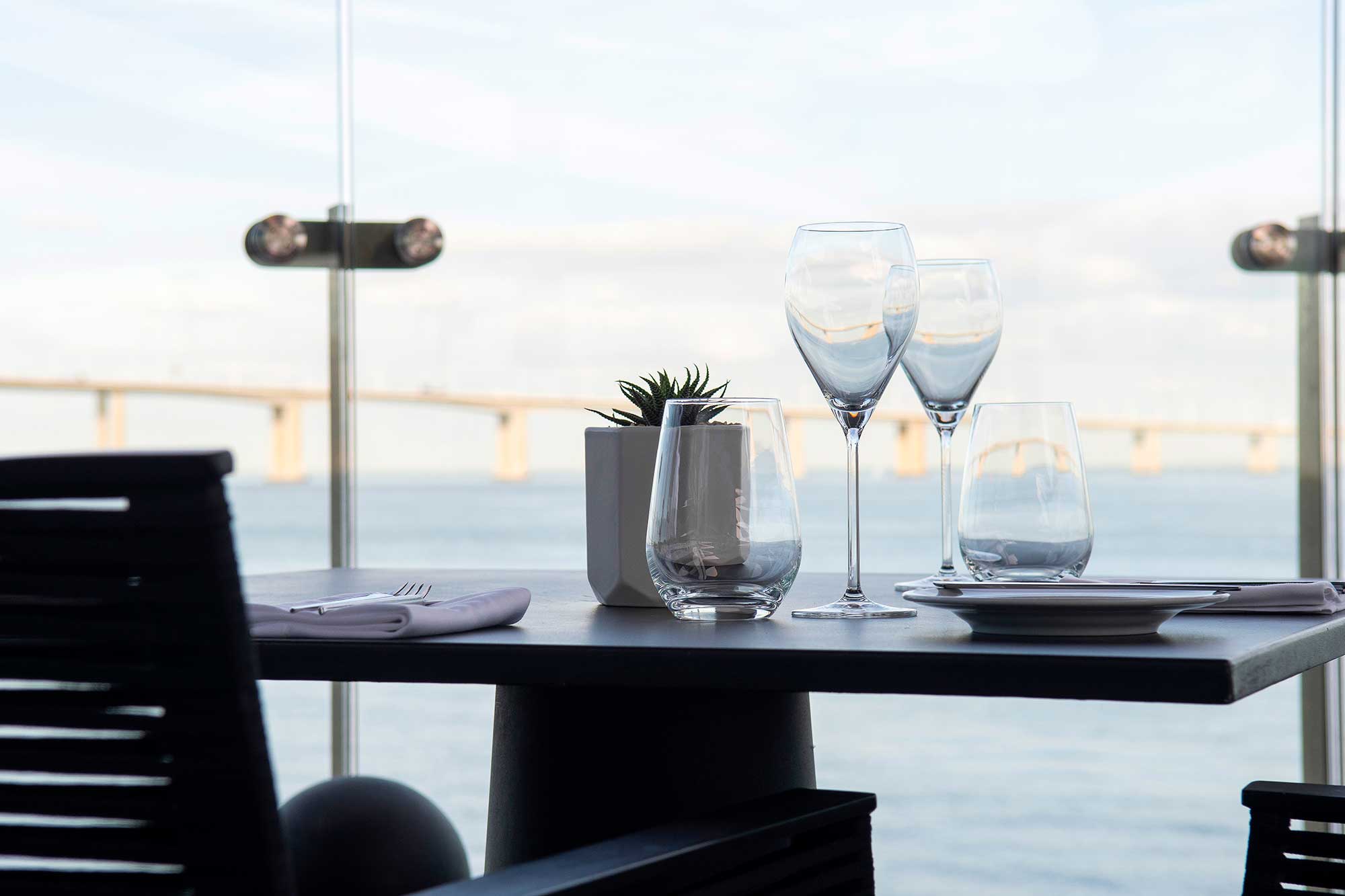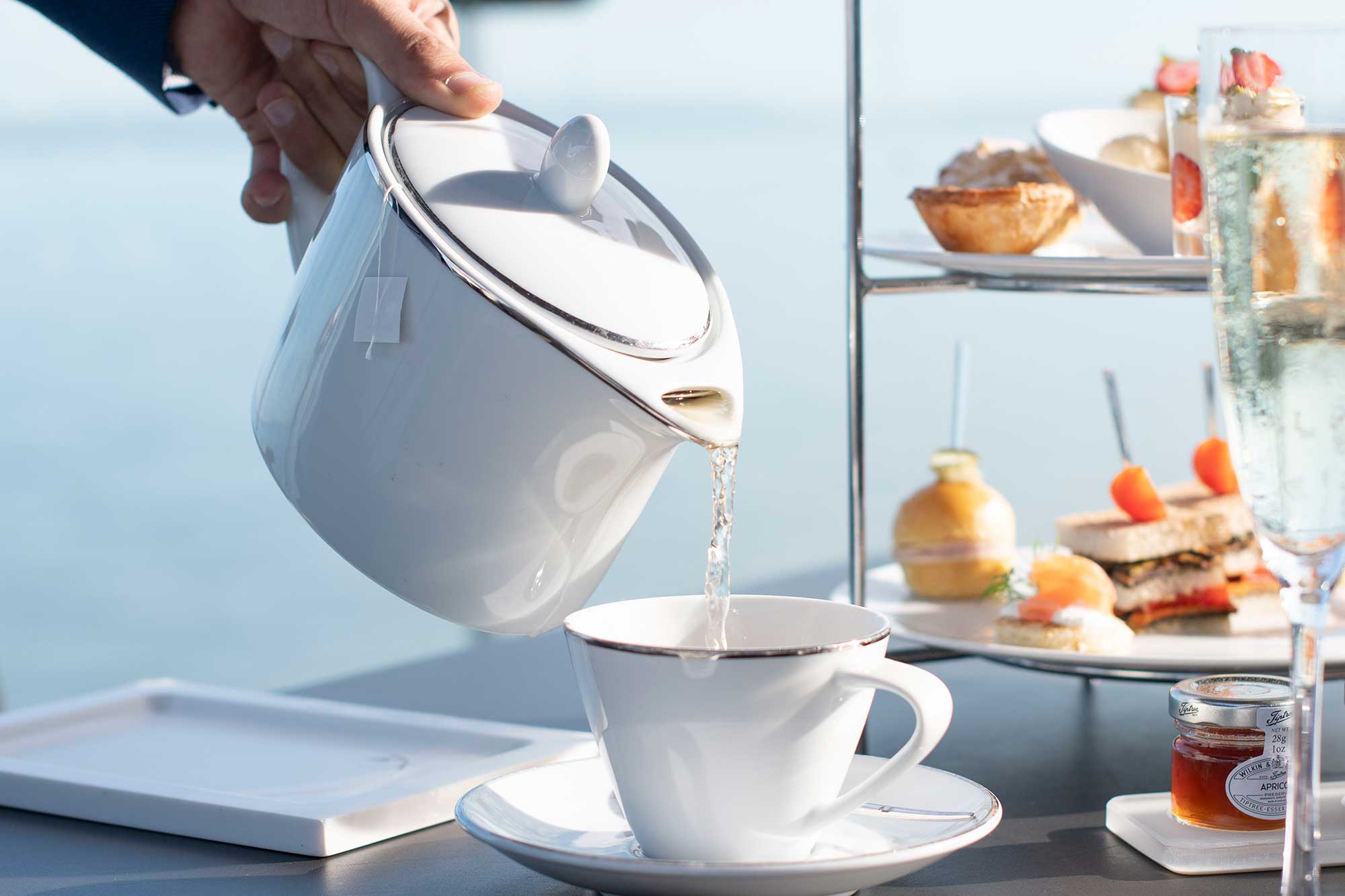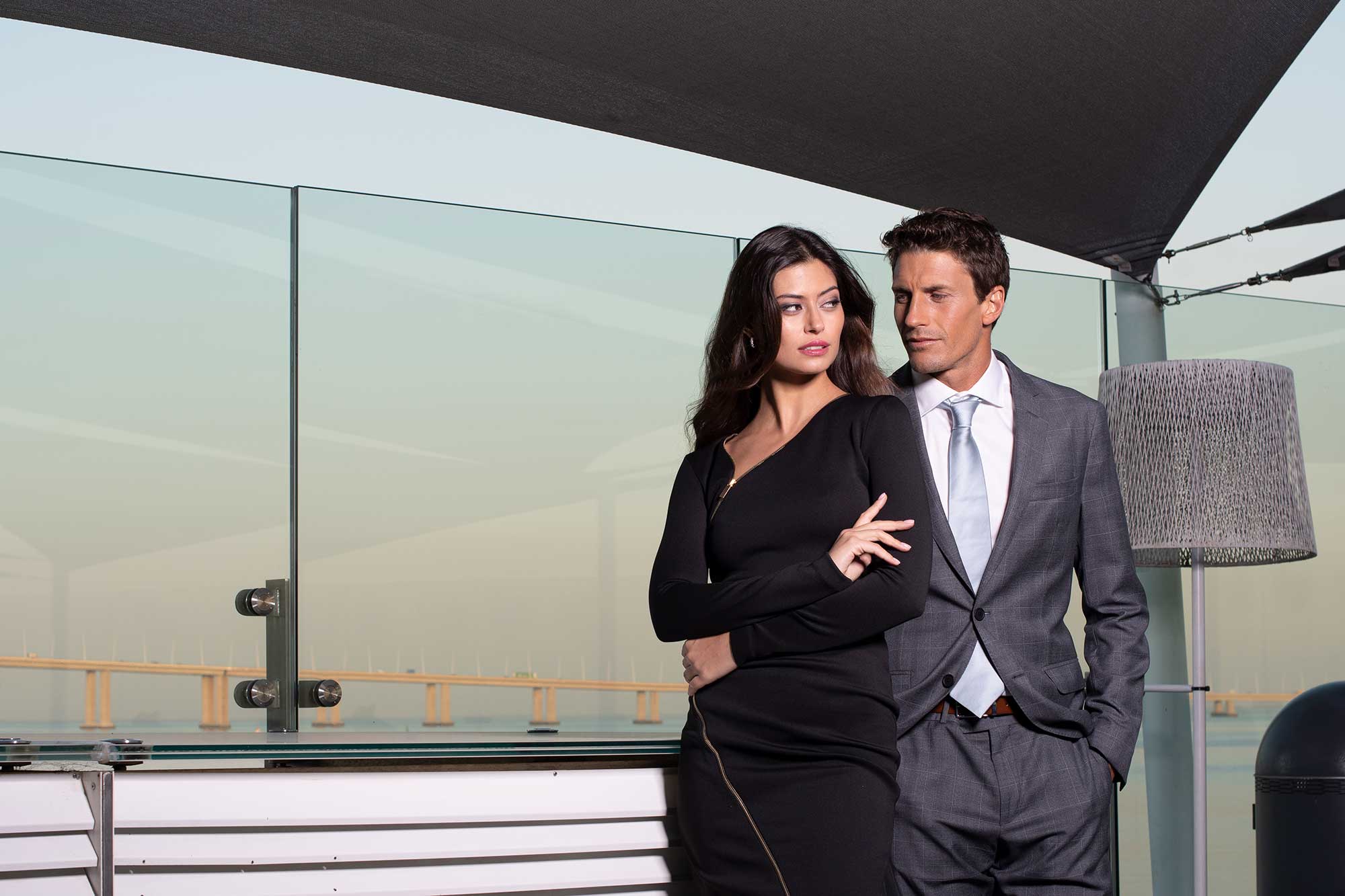 River Lounge Deck
TASTEFUL AND REFRESHING EXPERIENCE BY THE TAGUS RIVER
The originality of the space and its diverse gastronomic offer makes it perfect for a business lunch, an informal dinner, a cocktail with friends in the late afternoon or a comforting tea. On sunny days, the outdoor terrace is the ideal place to have a drink overlooking the Tagus estuary.
SCHEDULE
Breakfast: 07 a.m. - 11 p.m.
Lunch: Monday to Friday - 12-30 p.m. - 3:30 p.m. 
Dinner: 7.30 p.m. - 10:30 p.m.