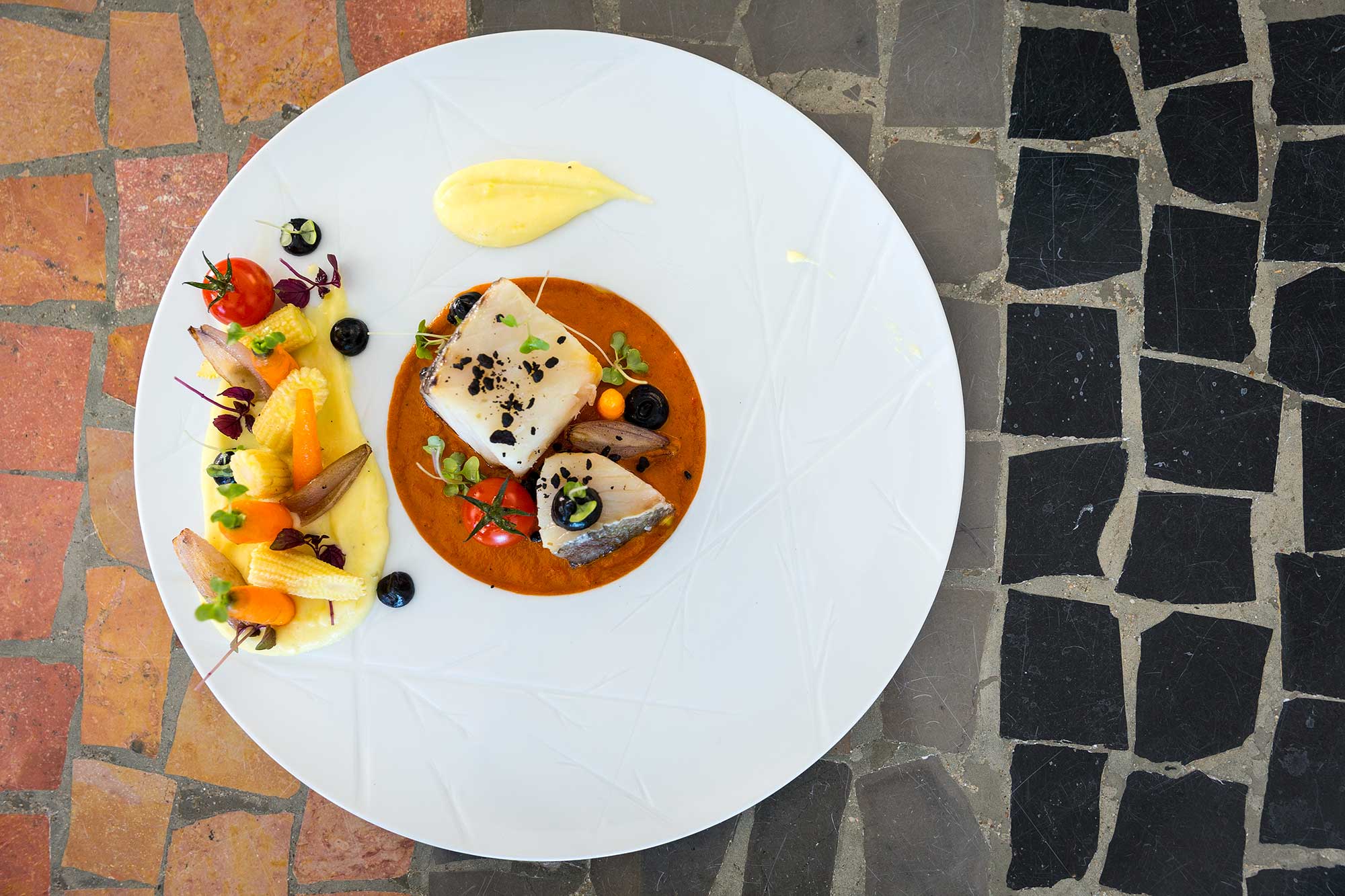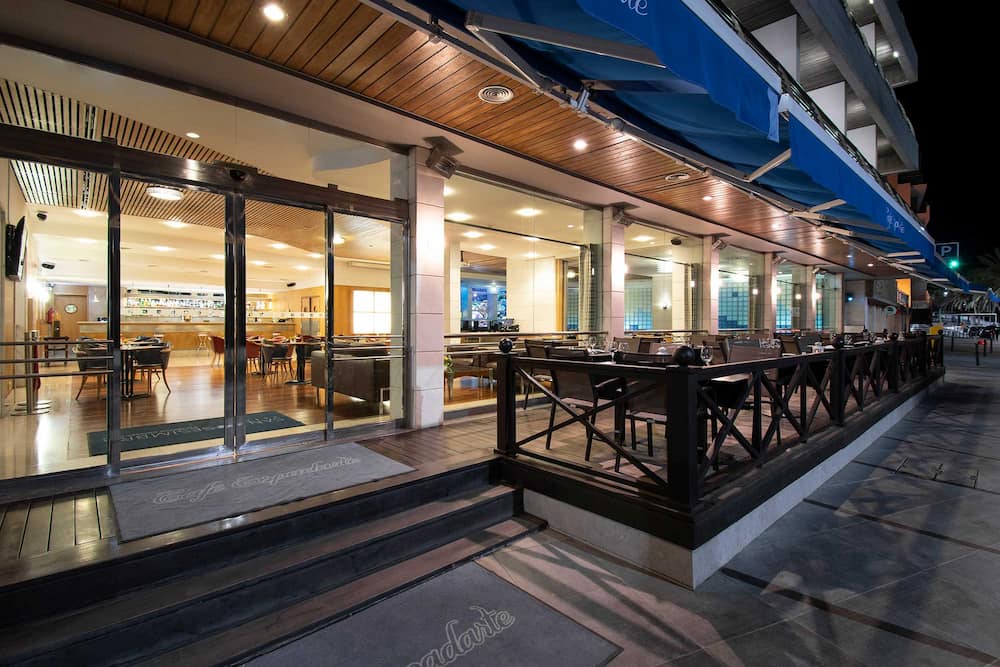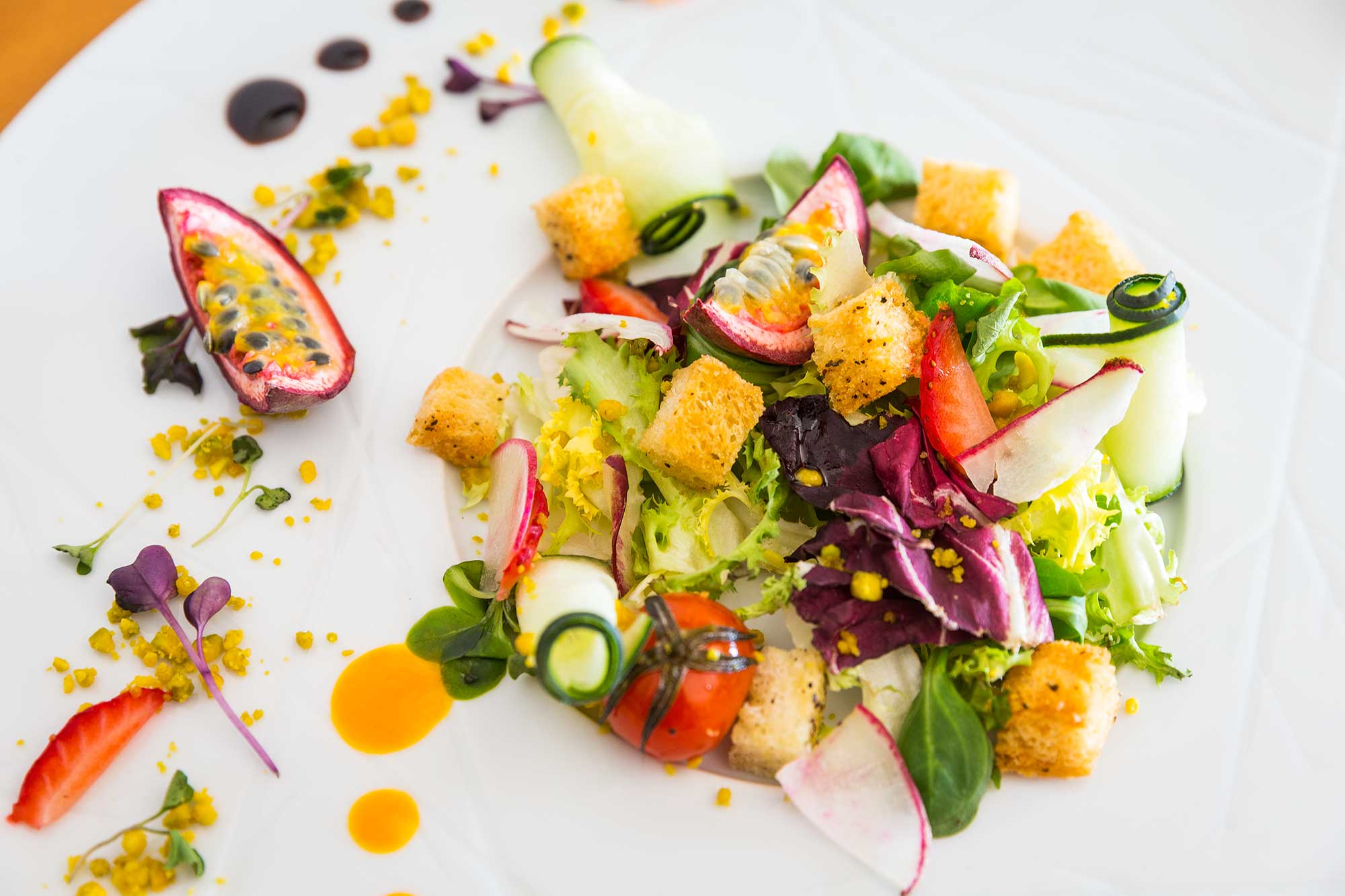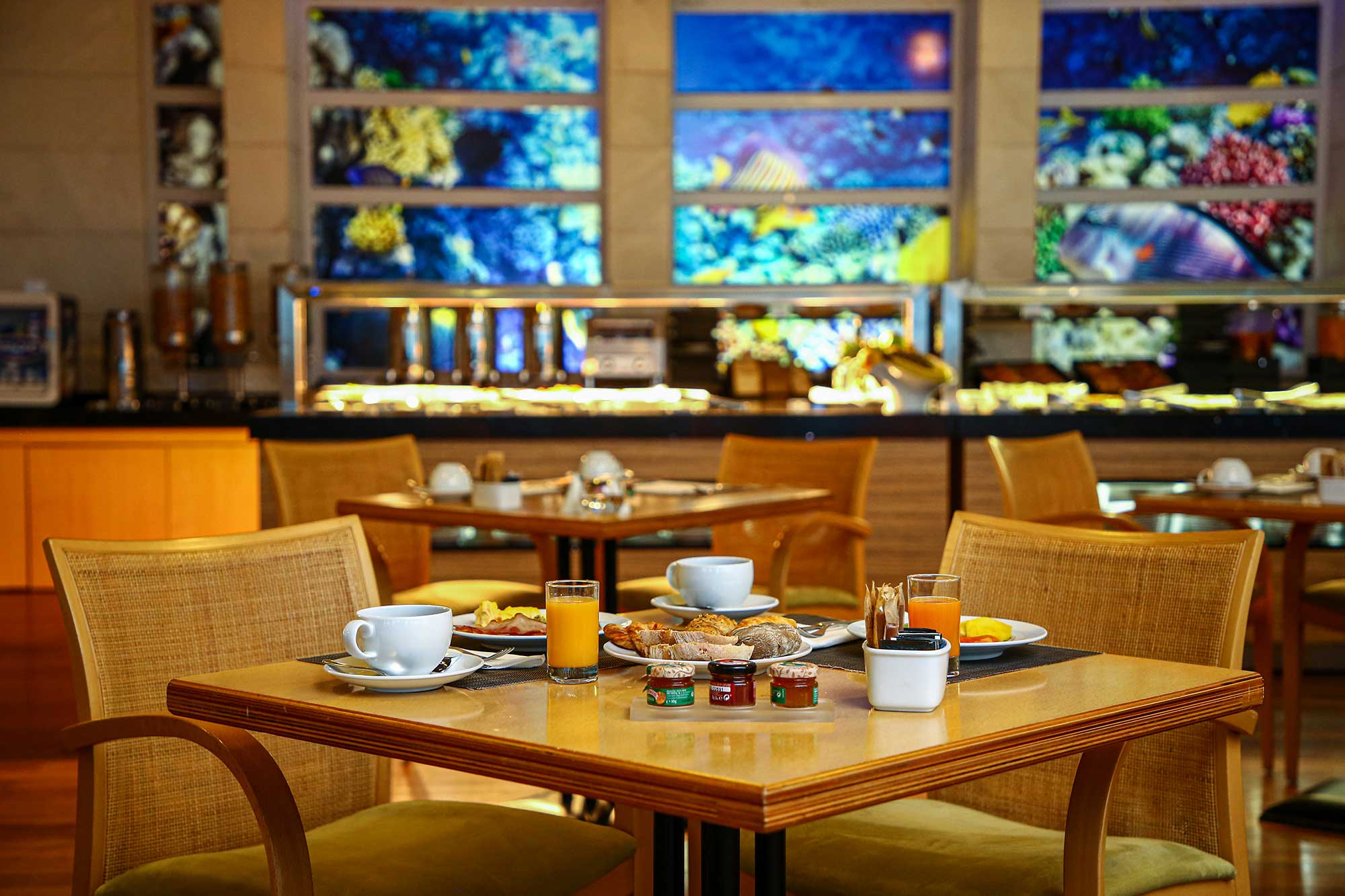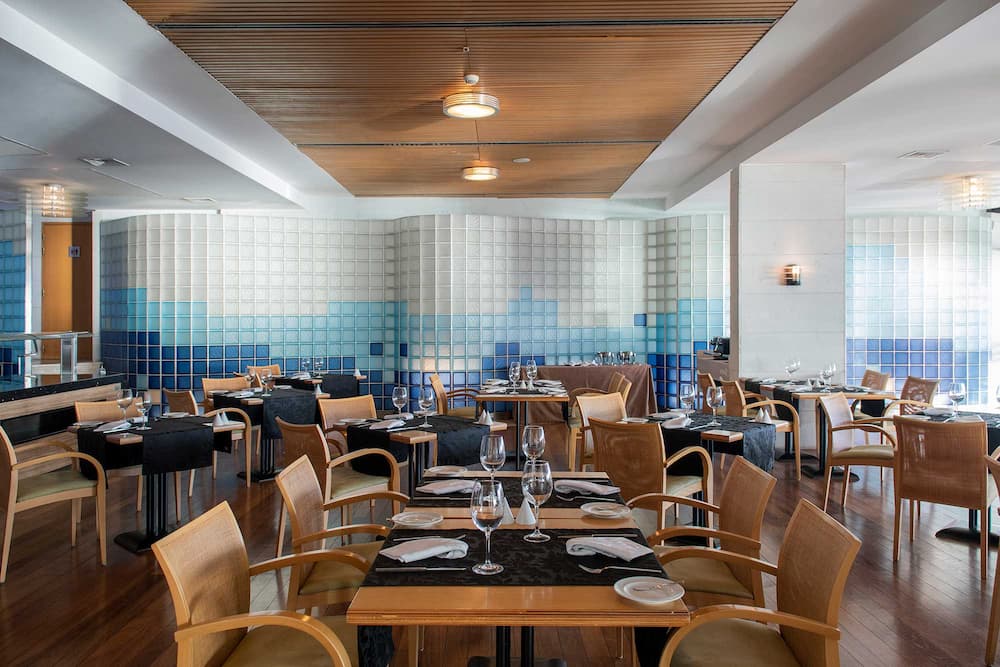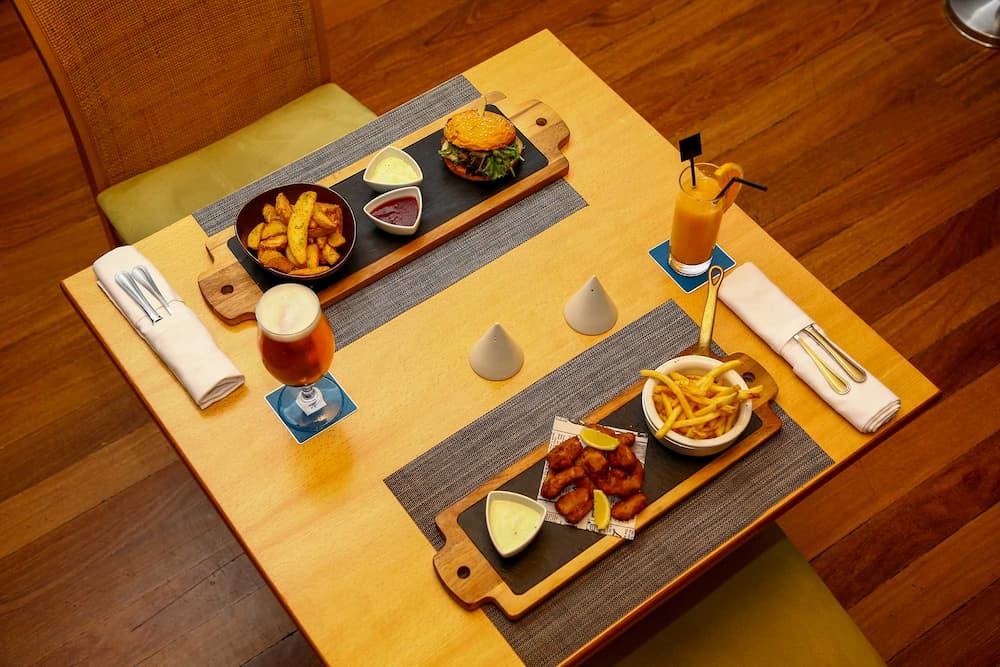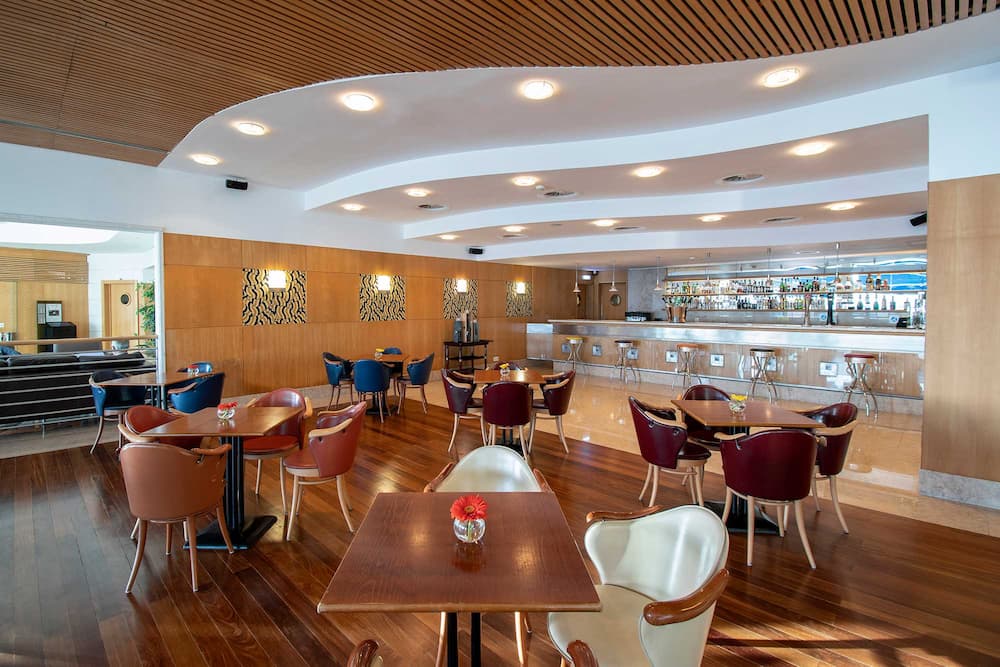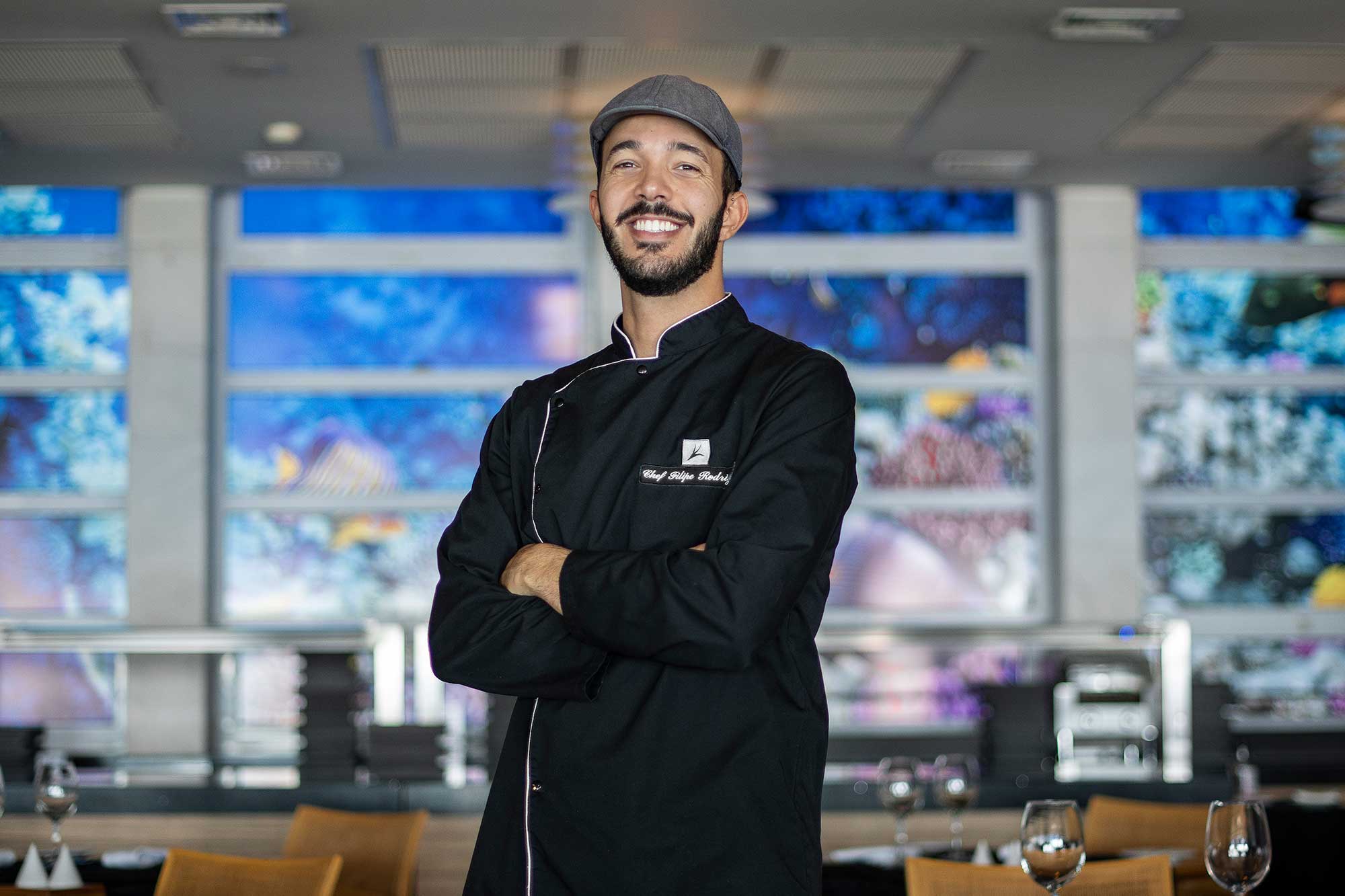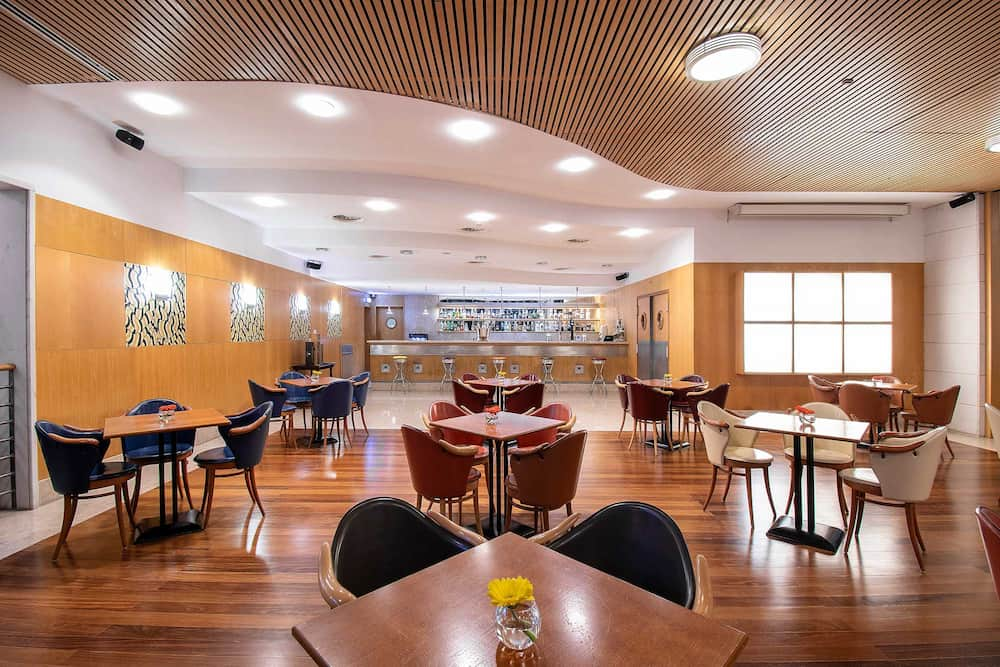 ESPADARTE
MEDITERRANEAN RESTAURANT WITH A SEA VIEW
Espadarte restaurant offers traditional Mediterranean cuisine valuing the best fish and seafood from local Atlantic Ocean fisheries and presented in a modern way.
Our Chef Filipe Rodrigues works closely with the local community of fishermen and small-scale producers, to offer every day the freshest fish and seafood and the best country produce you can find on the market.
Among all the tasty dishes on the menu of our traditional restaurant, we suggest you try the fresh "Peixe do dia" (Fish of the day), as it will always be one of the traditional fish of Sesimbra, or, as a meat dish, the Iberian black pork and, to finish the meal, the best selection of Portuguese cheeses or, for the most gluttonous, the Curd cheese pudding with a modern touch.
Chef Filipe Rodrigues says: "... we have in Portugal an incredible Atlantic Ocean coast and Sesimbra is considered a fresh fish paradise... so it is essential for me to honor and be inspired by the Portuguese Atlantic Ocean cuisine, in its tradition and authenticity, using in our kitchen simply, and in the best possible way, all the ingredients produced on our coast! ".
SCHEDULE
Breakfast: 7:30 a.m. to 10:30 a.m.
Lunch: Every day from 12:30 p.m. to 3:00 p.m.
Dinner: Every day from 7:30 p.m. to 10:30 p.m.






CARAVELA SKY BAR
bar with a sea view in Sesimbra
The highest bar in the city and a perfect place for any occasion. This is where you will live your best moments. Go up to our Sky Bar and get dazzled by the beauty of Sesimbra city while enjoying a refreshing drink or a tasty salad with the ocean as a background.
SCHEDULE10:30 a.m. - 9:00 p.m.