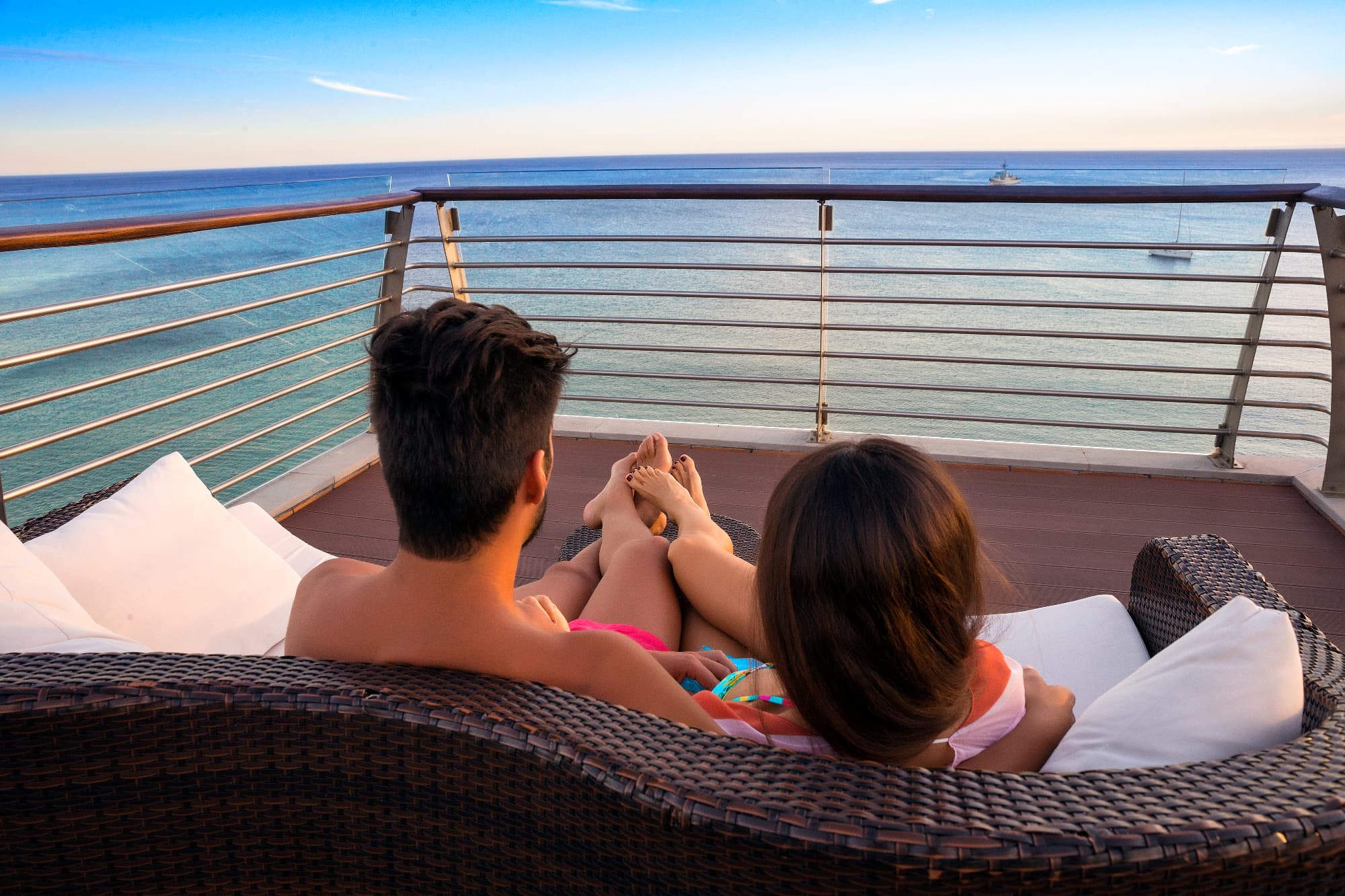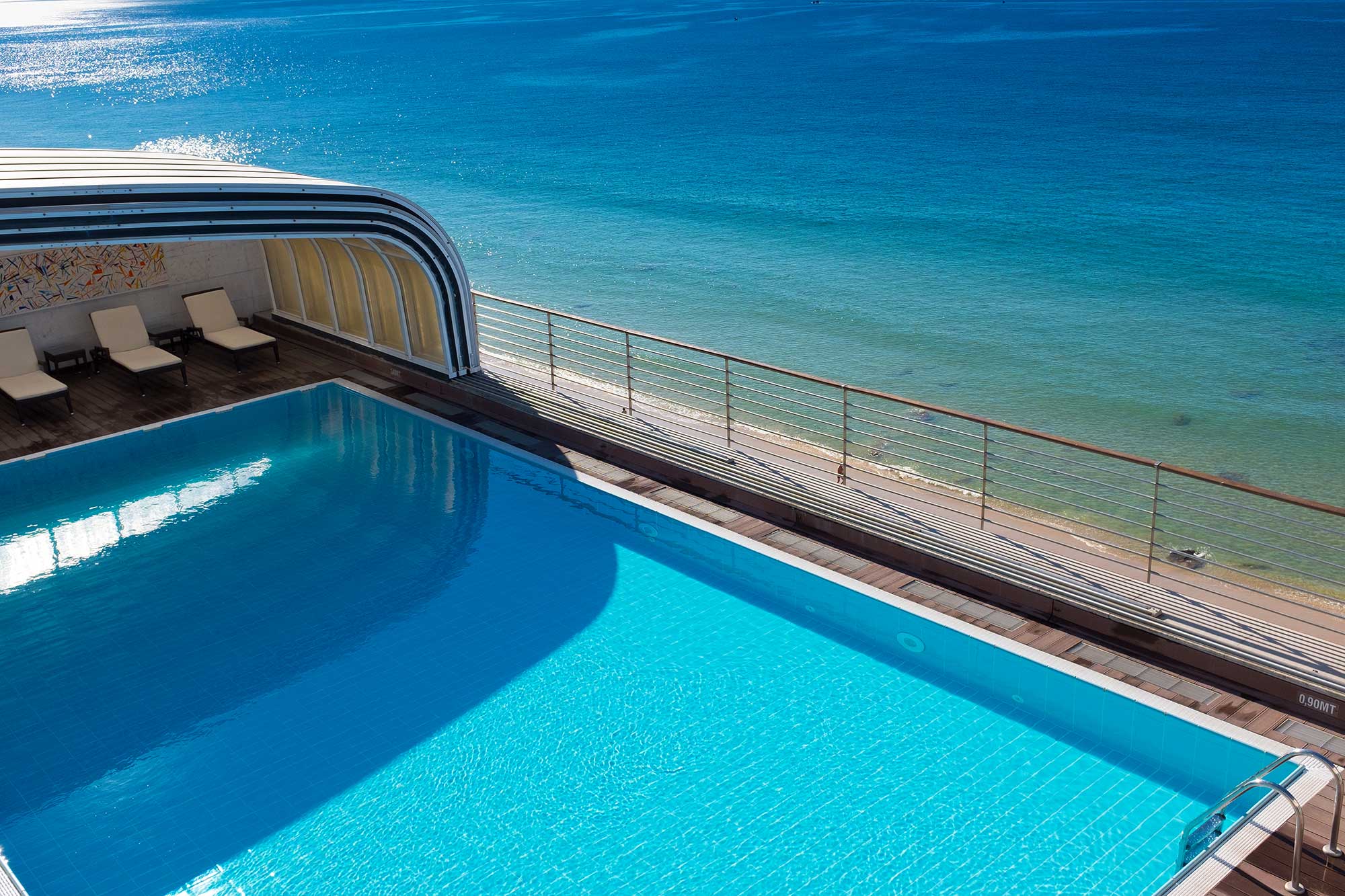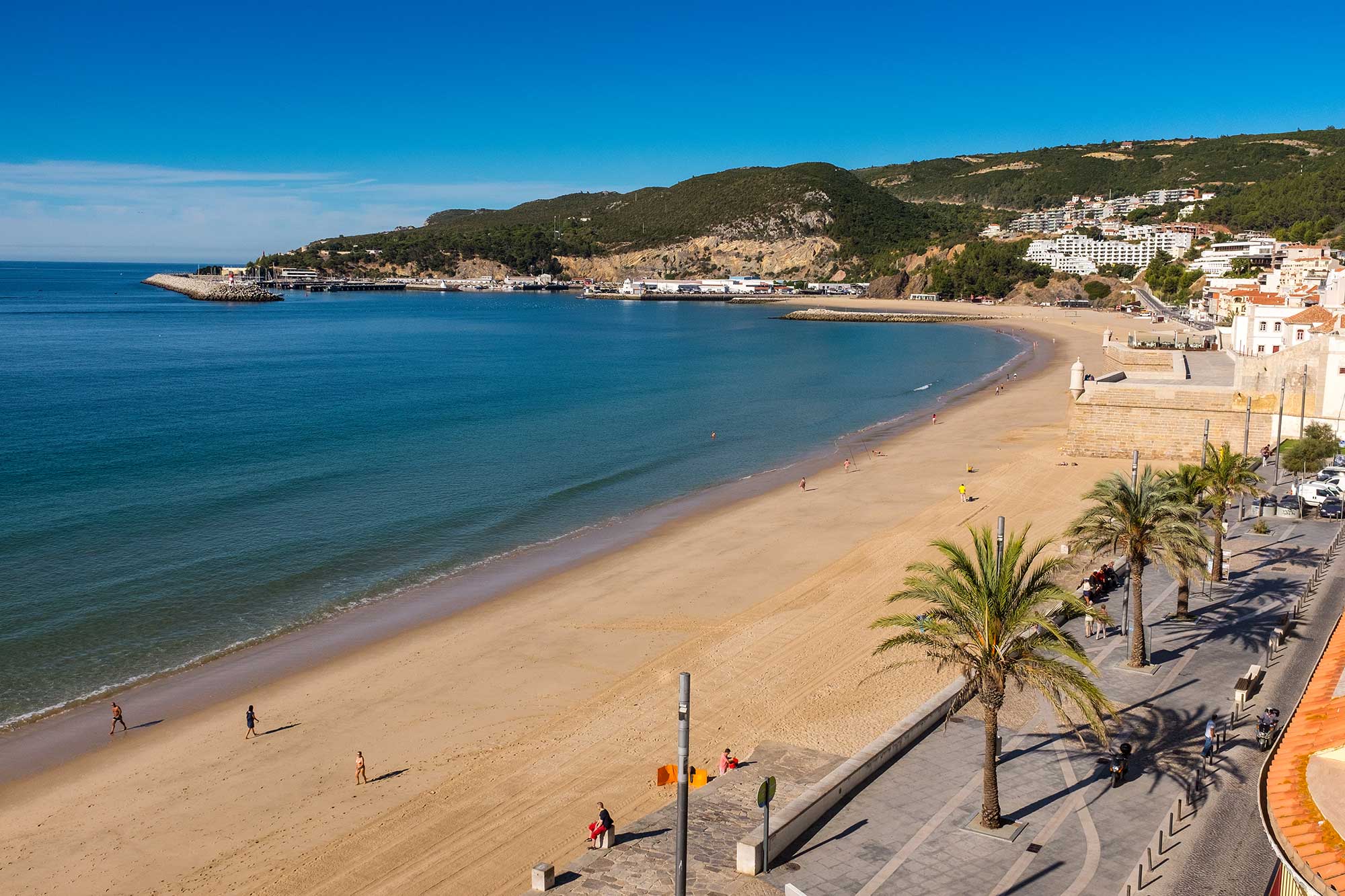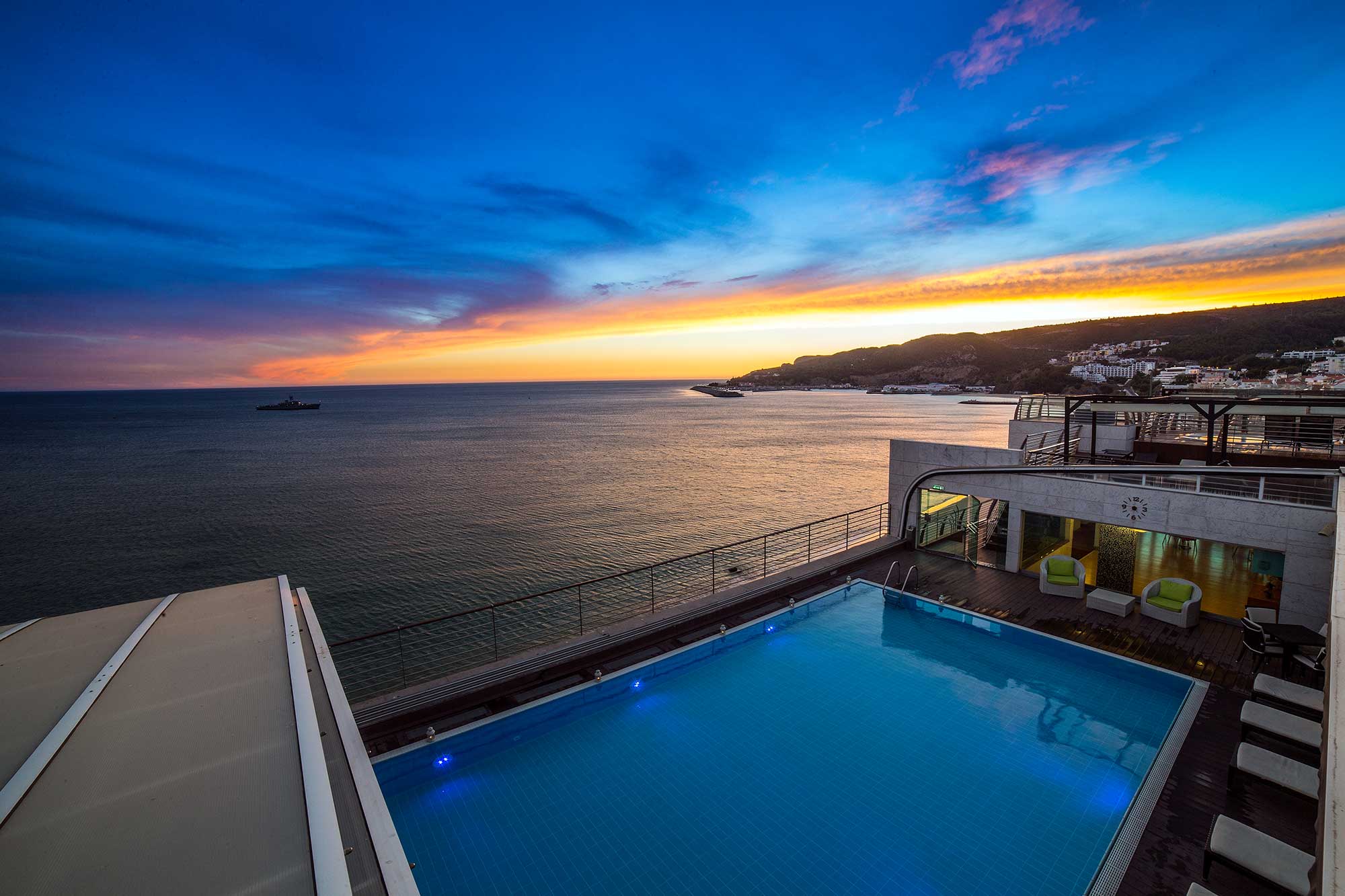 TIME TO RELAX WITH A SEA VIEW
The Wellness area, on the hotel's rooftop, offers a heated swimming pool (covered in the winter months and heated all year round, 29oC).
Take the time to relax in our other wellness facilities: the sundeck with an outdoor jacuzzi with a sea view, sun loungers, sauna and Turkish bath.
SCHEDULE
09 a.m. - 08 p.m.
For more information:
📞 +351 212 289 000 | 📧 sanasesimbra@sanahotels.com