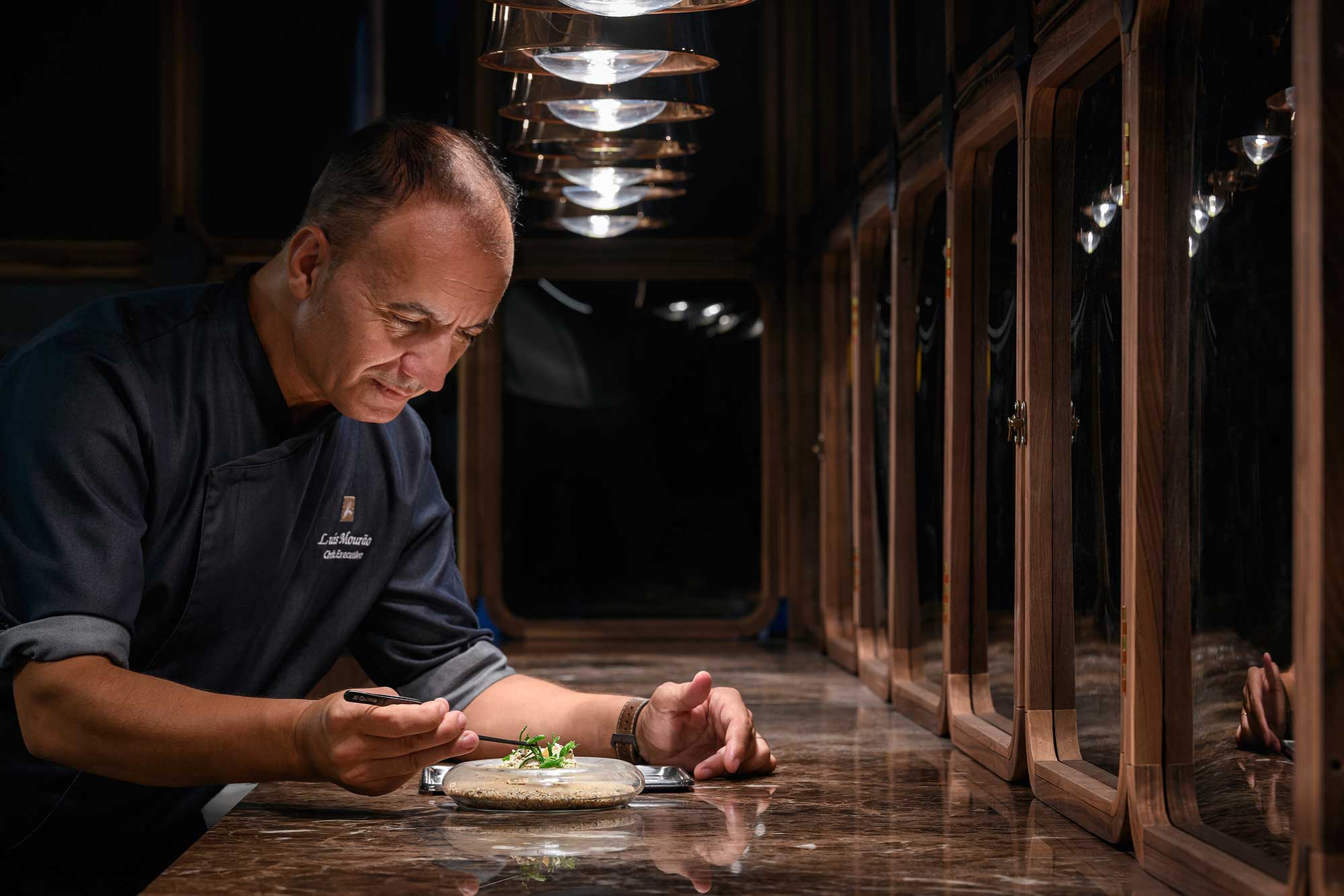 Al Quimia
EXPECT ONLY EXTRAORDINAIRE CULINARY EXPERIENCES
You are invited in the world of AL QUIMIA Restaurant to enjoy the creative and delicate cuisine that aims to bring to the forefront the freshness of the sea catches and the authentic local and sustainable in-land ingredients of Algarve. An inspired seasonal sea - and - farm-to-table dining experience with the modern twist of our Executive Chef Luís Mourão.
To complete this gastronomic journey, the decadent and bold creations of our pastry Chef, Tiago Nunes, and the impressive Portuguese wines menu of some of the most renown references from the old to the new wine world mastered by our Sommelier, Hugo Ribeiro. With a concept, that always values small producers and rewards the extreme quality and the enrichment of the Portuguese wine culture.
Embrace this gastronomic experience with an amazing caring team, who will ensure you a flawless service, provide the best recommendations, and fulfill all your expectations.
SCHEDULE
Tuesday to Saturday from 07 PM to 10 PM
* To guarantee your reservation, you will be asked to pay 50€ per person, which will be deducted from the final price of your meal. In case of cancellation up to 24 hours in advance, the amount will be refunded. All reservations are subject to confirmation
* Access is only allowed to people over 12 years of age.