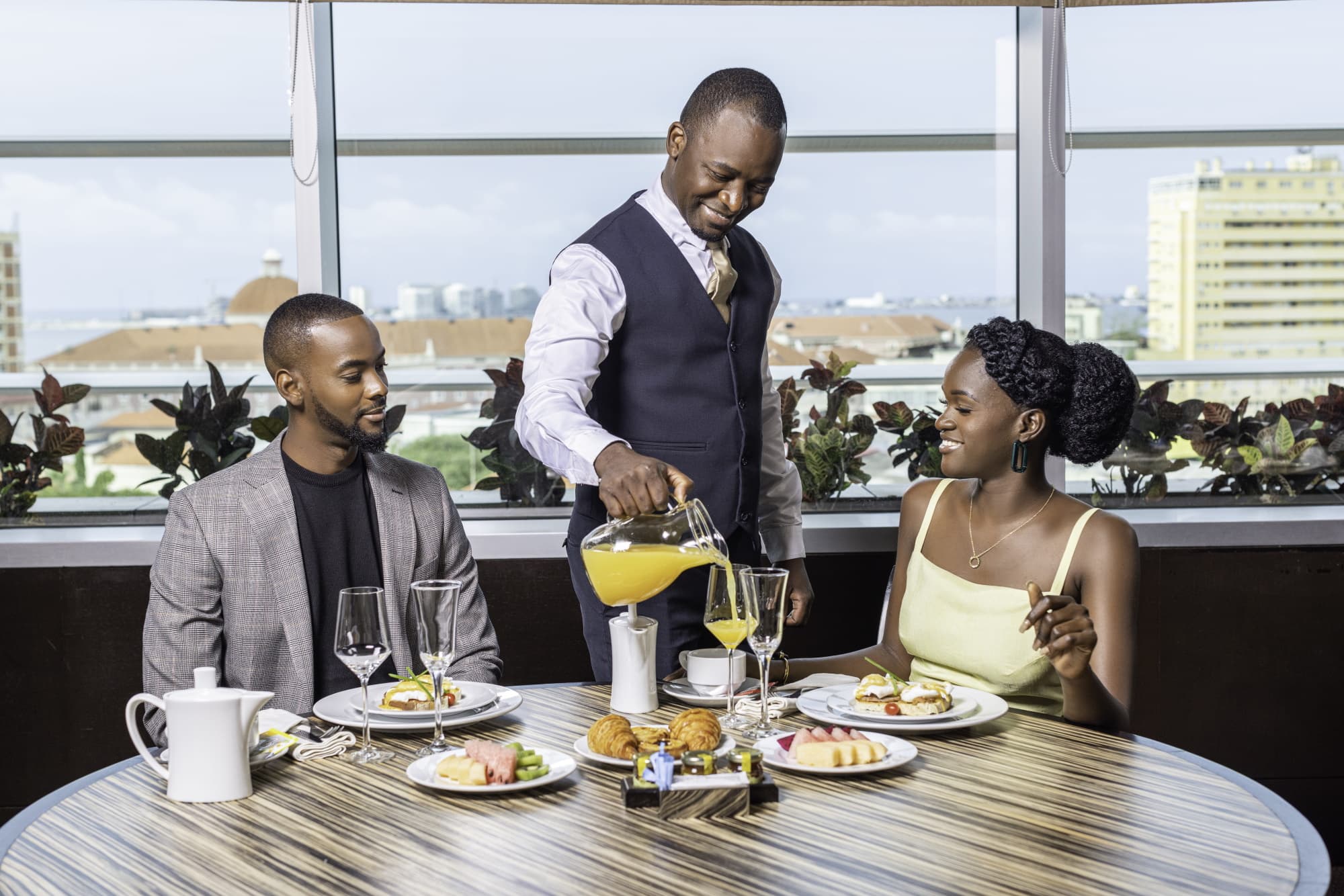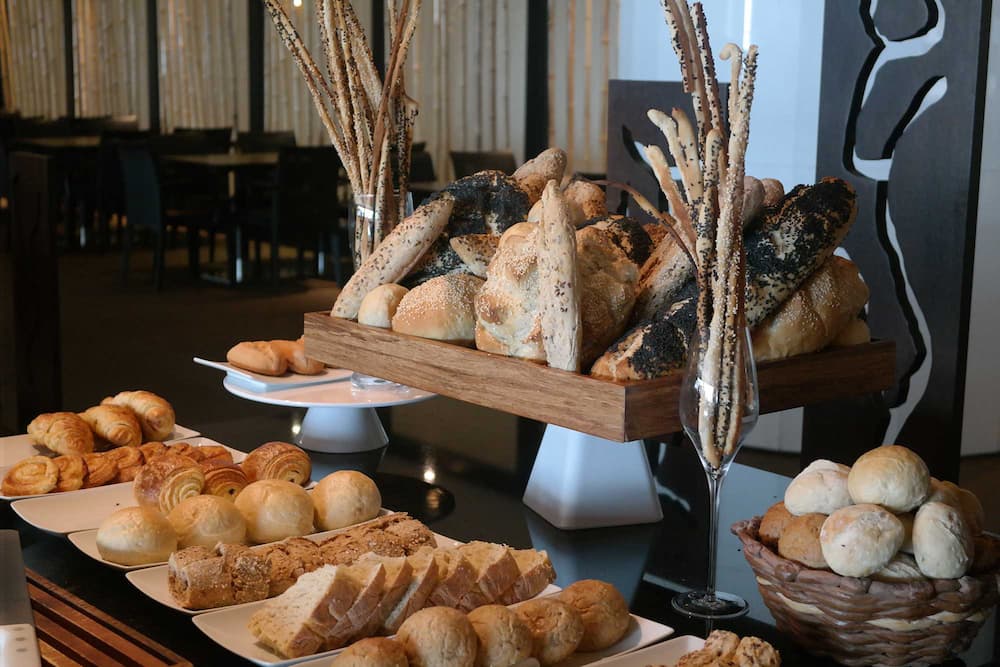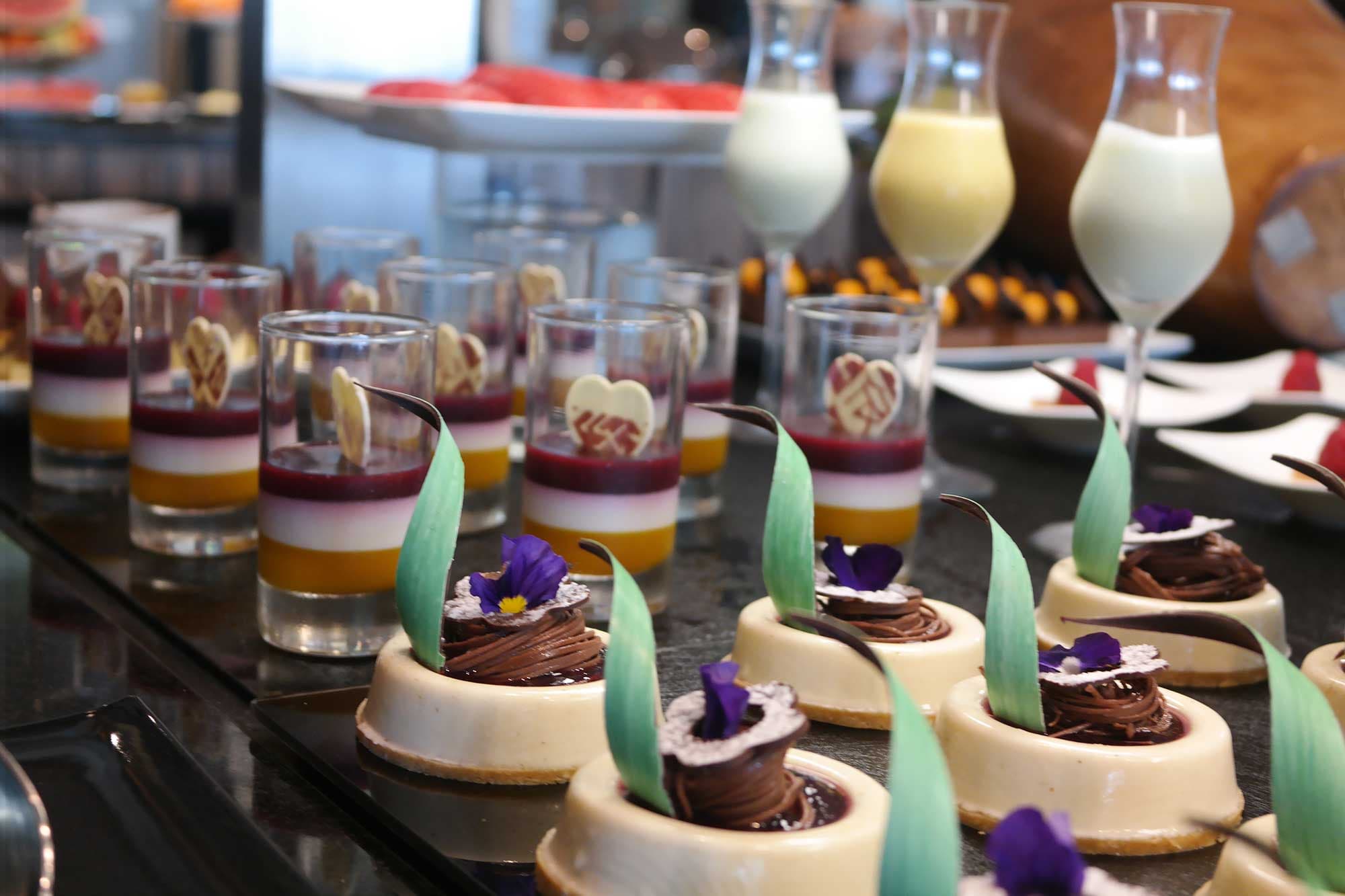 TERRAKOTA
The flavours of international cuisine, prepared with fresh, high-quality ingredients, and the best of local and regional gastronomy of Angola harmonise in a buffet for family or business lunches, in a space that stands out for its comfort and privacy.
Type of cuisine: International and Angolan buffet
Service: Breakfast and Lunch
Location: Floor 0
Events and Groups: possibility of reservations for lunches and dinners or another type of events
Free Parking
Capacity: 230 places
SCHEDULE:

Breakfast:
Monday to Friday: 06:30 a.m. - 10 a.m.
Weekends and public holidays: 07 a.m. - 10:30 a.m.
Lunch:
Monday to Friday from 12.30 p.m. - 15:00 p.m.
(Closed on public holidays, Saturdays and Sundays)
For more information and reservations:
+244 222 642 766 | +244 930 687 656 | terrakota.luanda@epic.sanahotels.com.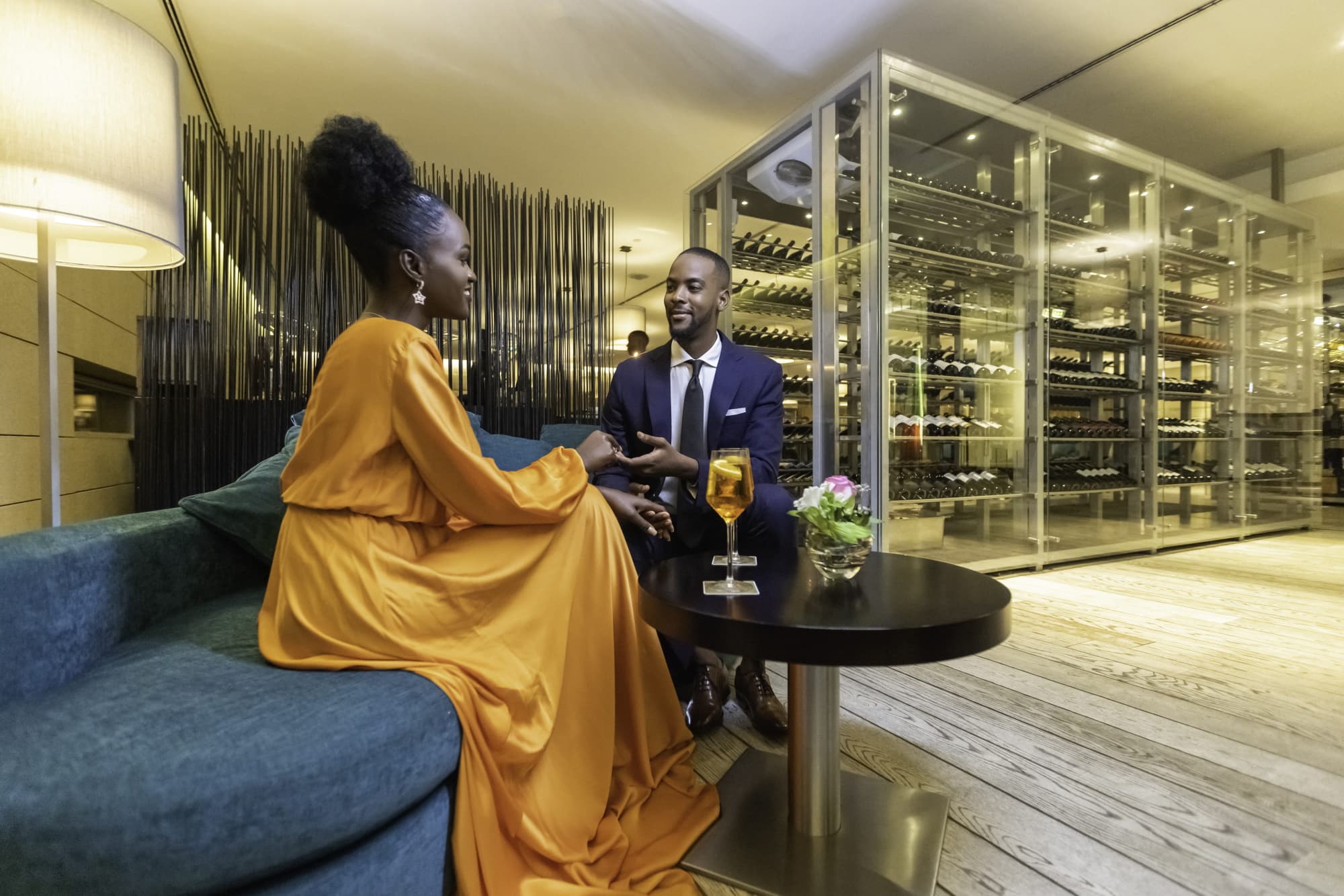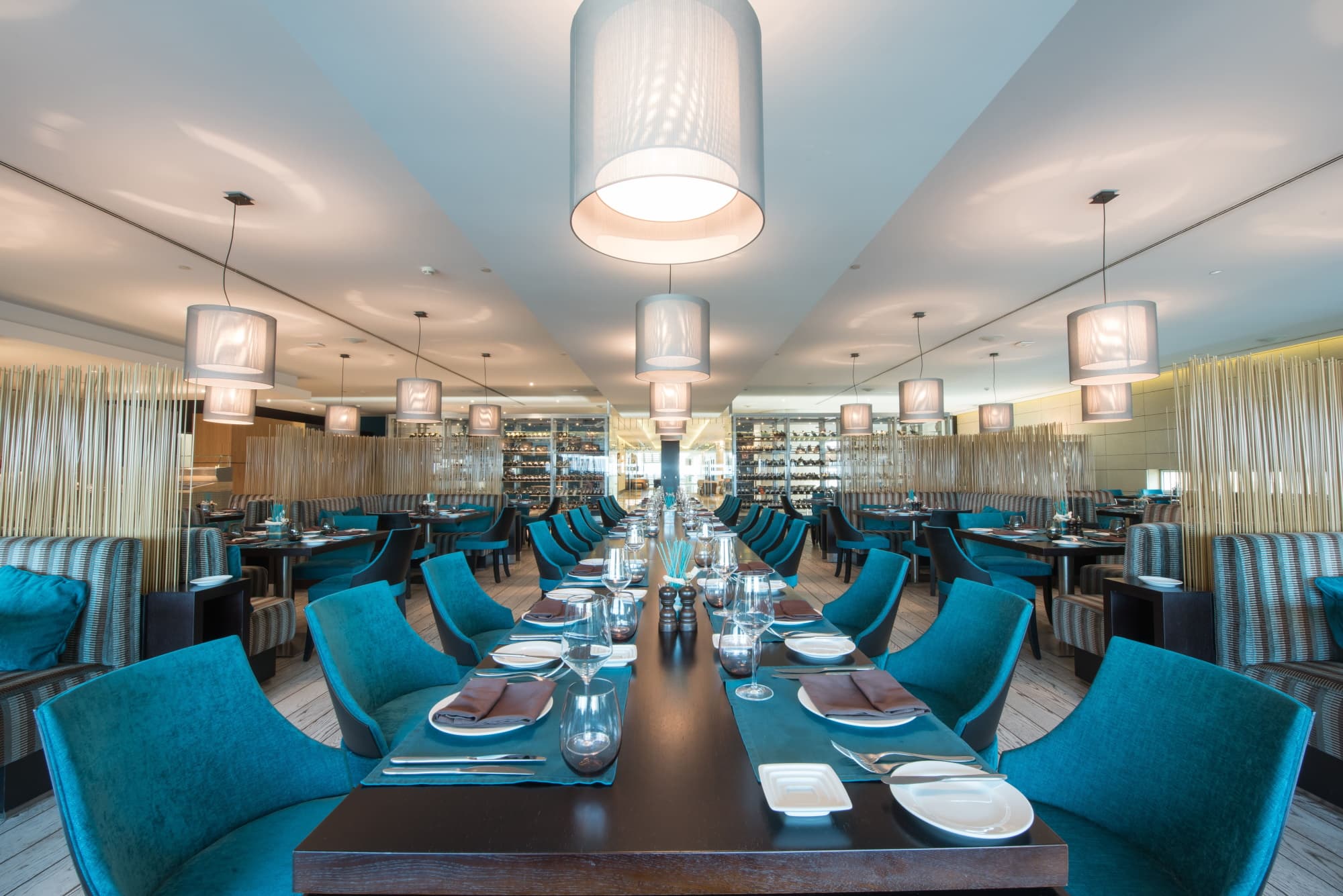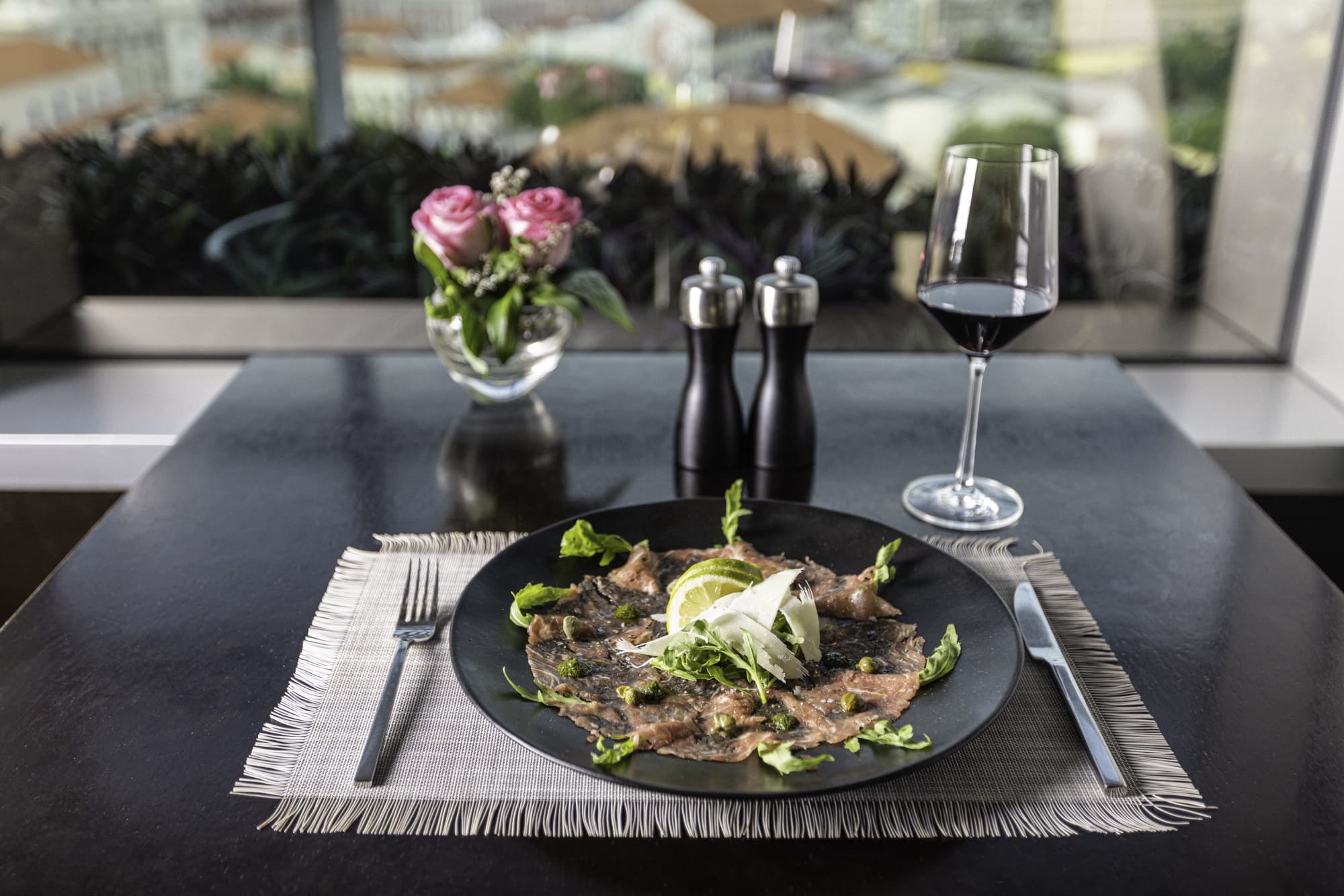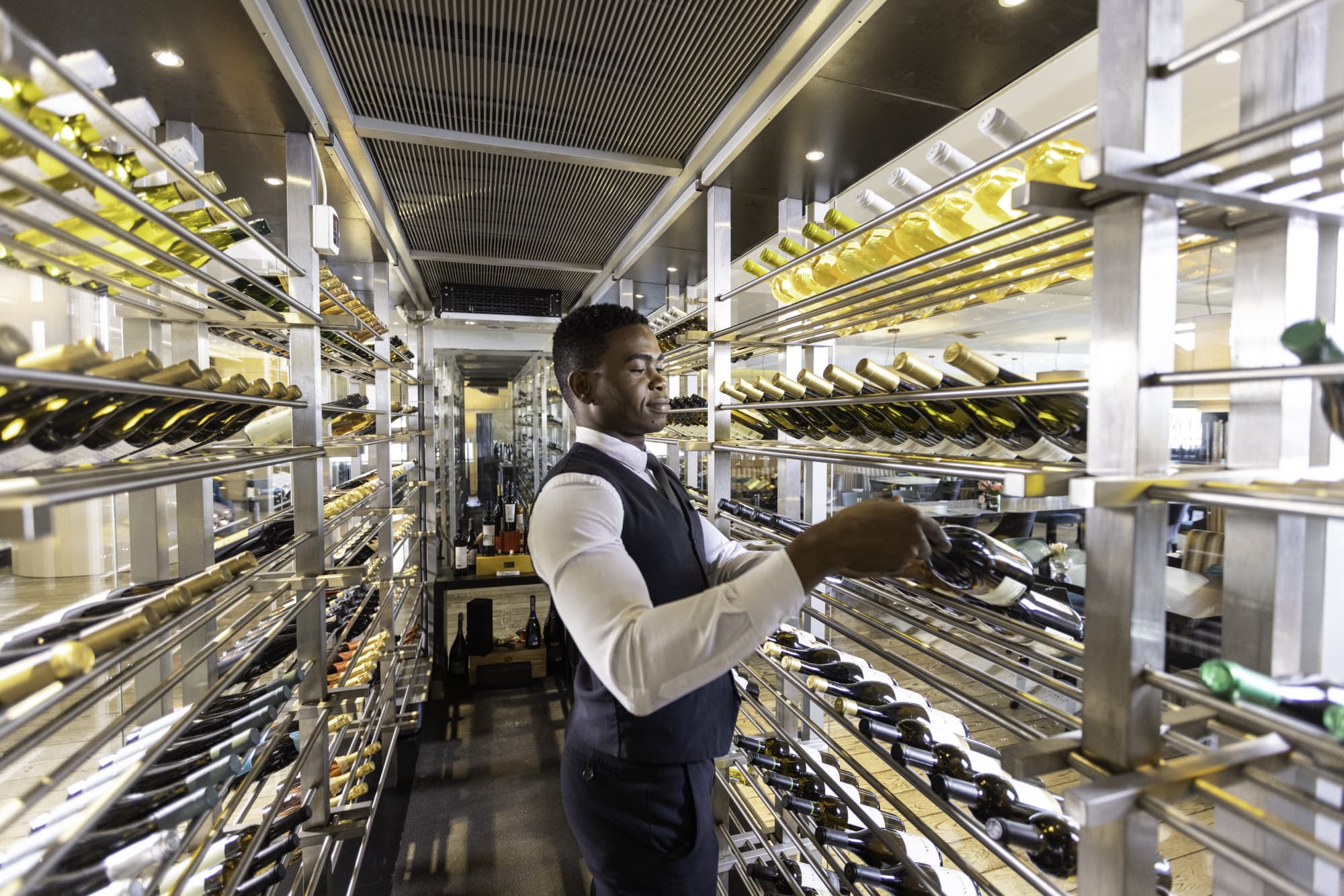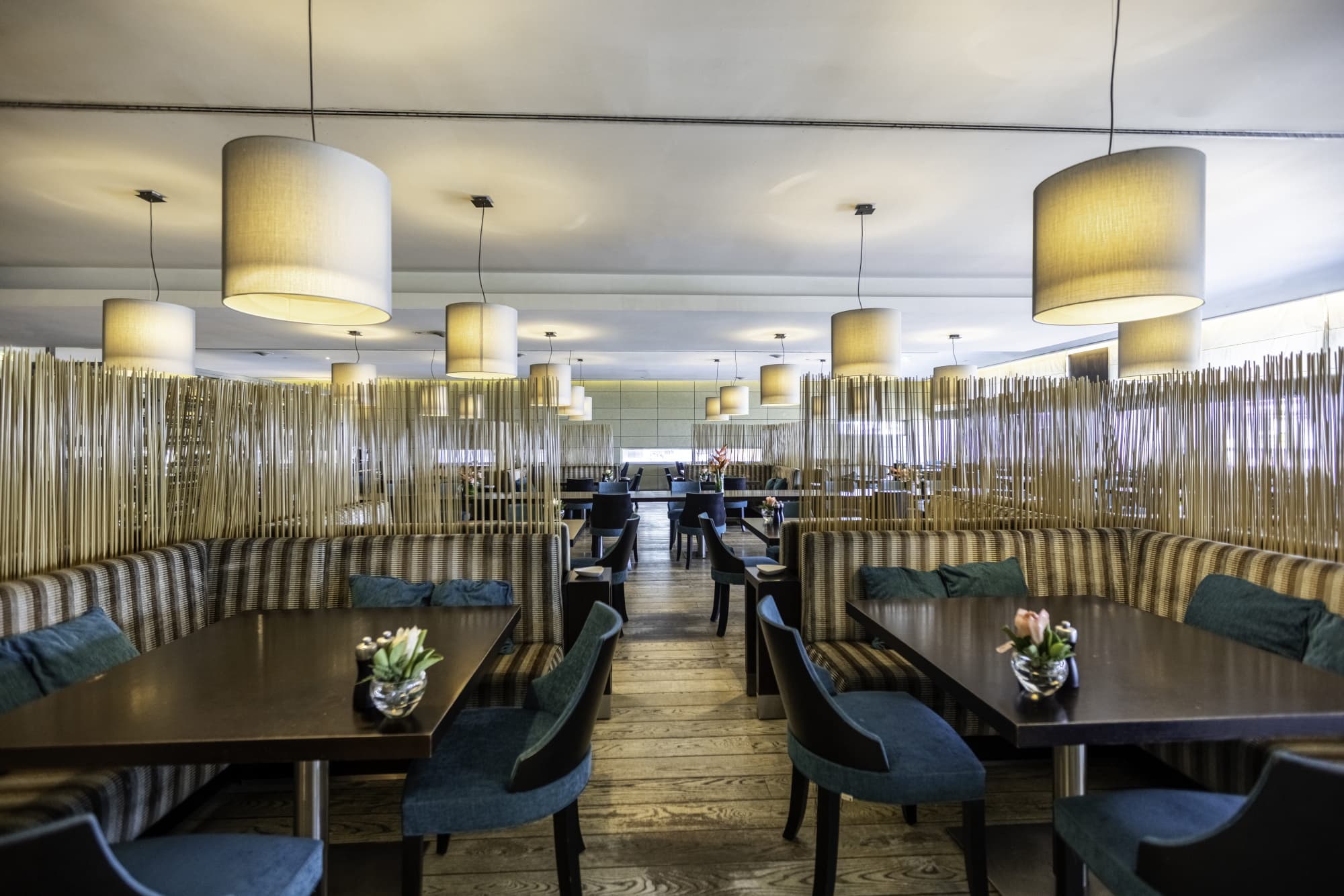 ITALIAN RESTAURANT
Taste the classics of Italian gastronomy prepared by the Chef accompanied by the best international wines carefully selected.
Modernity meets tradition and show cooking serves culinary wisdom at the table. Freshly prepared pizzas and pasta in front of a curious and attentive gaze that easily peeks into the artisanal oven.
Type of cuisine: Italian

Services: Lunch and Dinner; Take away food and wine available;

Events: Wine Dinners and Cooking Workshops.

Free Parking

Location: Floor 1

Capacity: 122 seats | 16 seats in the lounge area
SCHEDULE
Open every day: 12:30 p.m.  -  11 p.m.
Information and Reservations
+244 222 642 703 | +244 928 491 813 | vitruvio.luanda@epic.sanahotels.com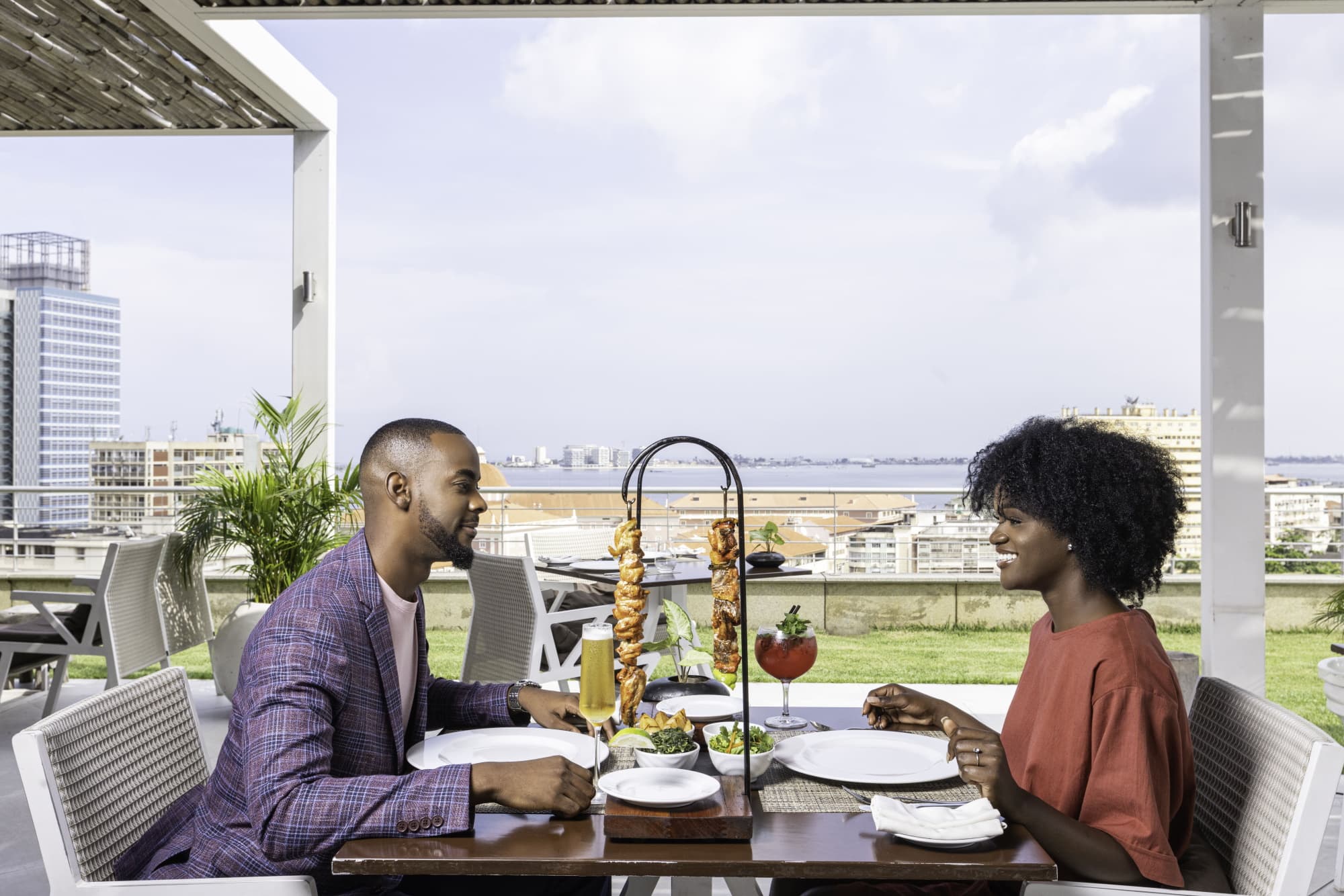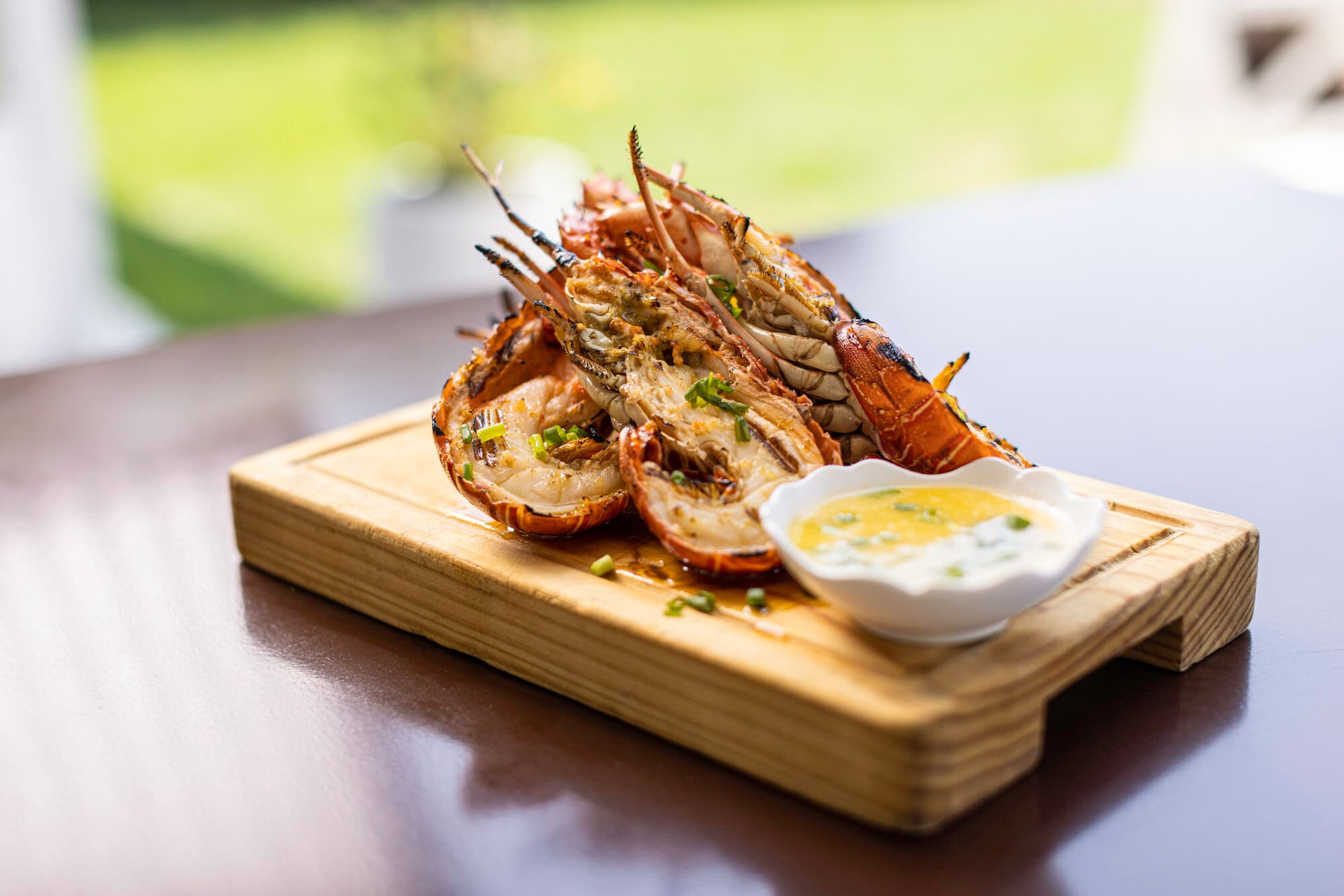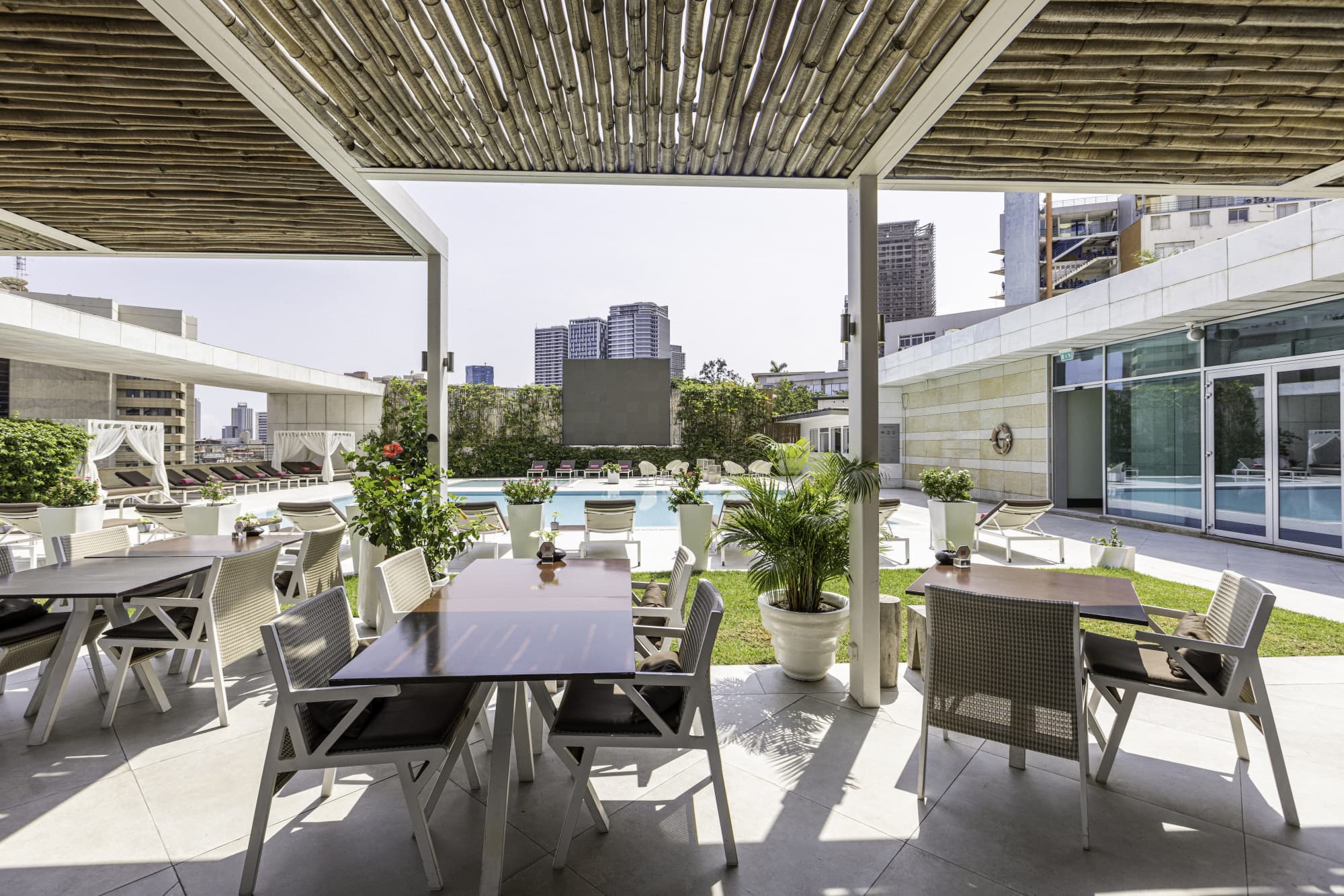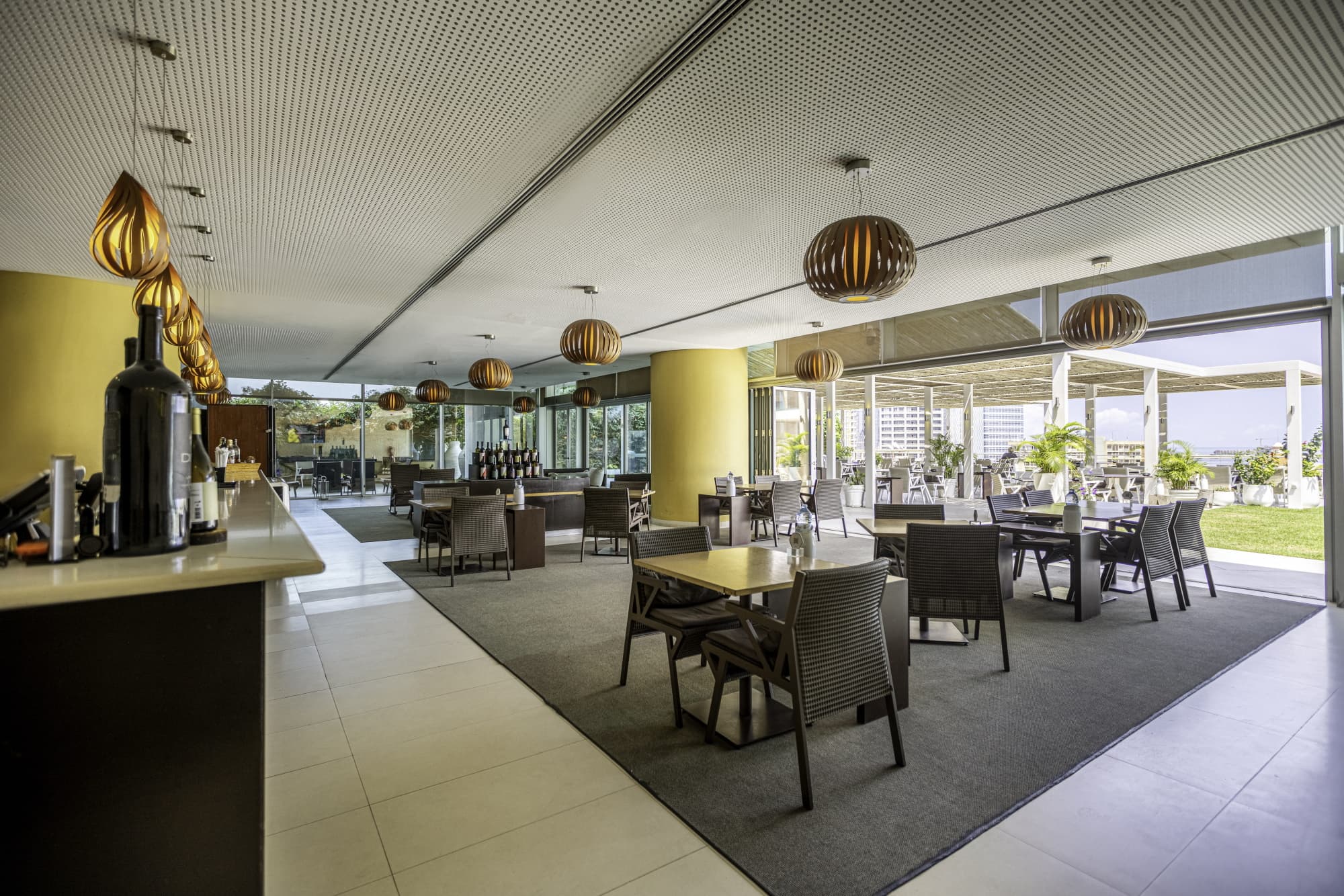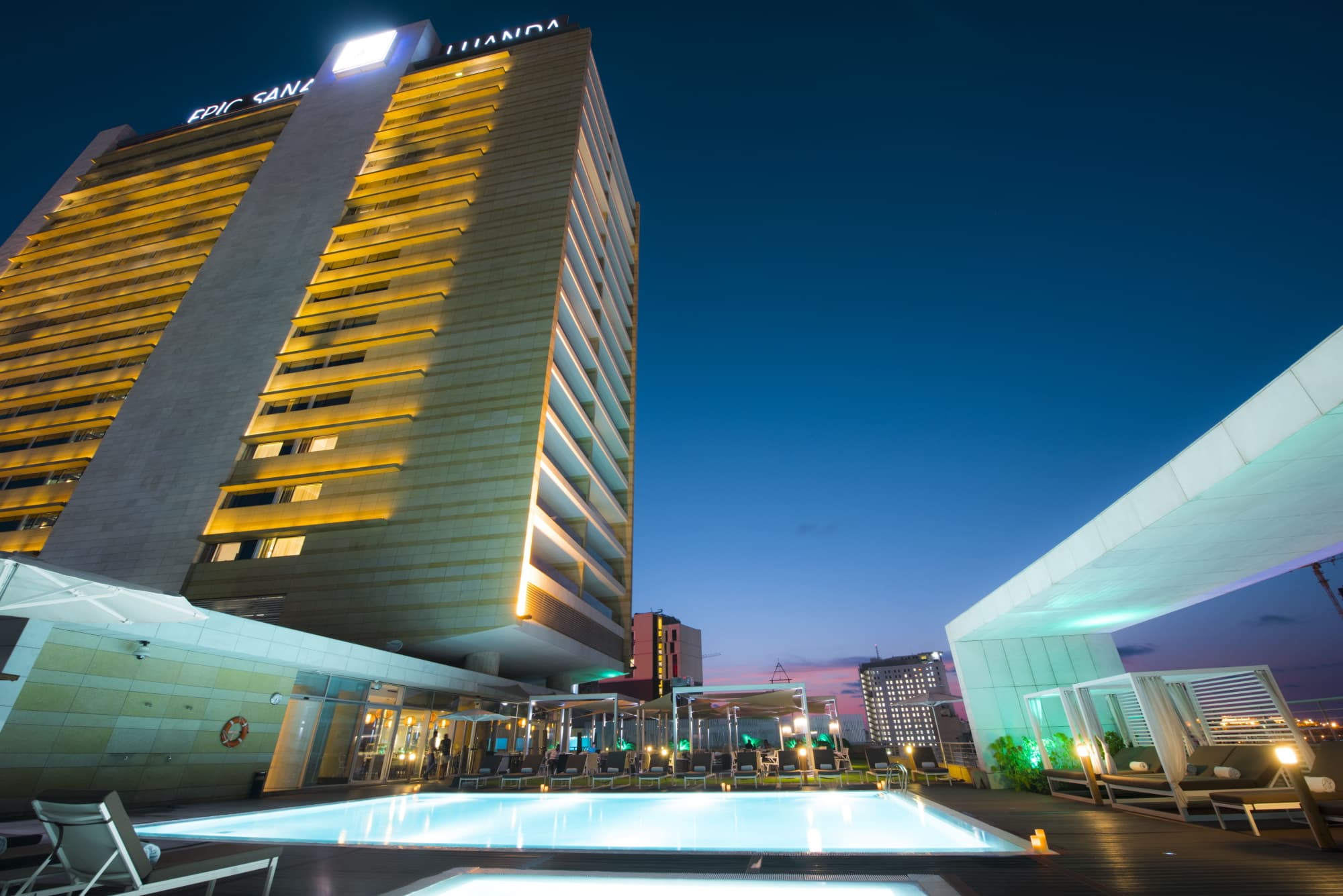 ORIGAMI
The Chef gives the best flavours of Portuguese cuisine a touch of sophistication that promises to surprise!
As life is to be shared with those we love, the ORIGAMI  restaurant also provides a range of offers and suggestions for all kinds of events. From birthdays, civil ceremonies, cocktails or just a dinner with friends, the sharing of good moments with a good meal is guaranteed.
Origami - an authentic belvedere in Luanda!
Type of cuisine: Portuguese
Service: Breakfast, Lunch, Snack and Dinner
Outdoor Swimming Pool:
Free access for guests
Free Parking
Location: 2nd Floor
Capacity: 60 seats inside | 84 seats at the esplanade
SCHEDULE:
Open every day: 09 a.m - 11 p.m.
For more information and reservations:
+244 222 642 712 | +244 927 948 058 | origami.luanda@epic.sanahotels.com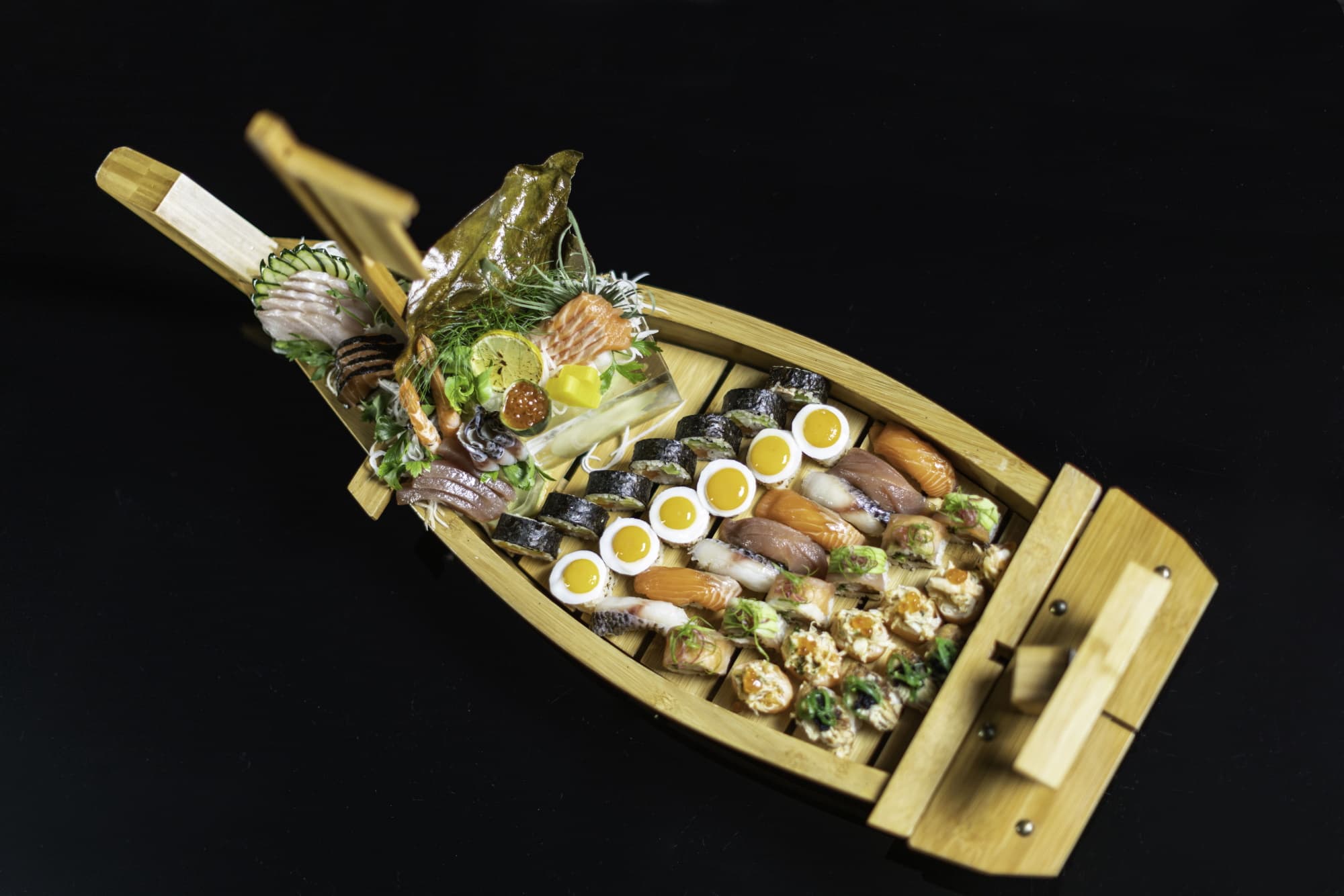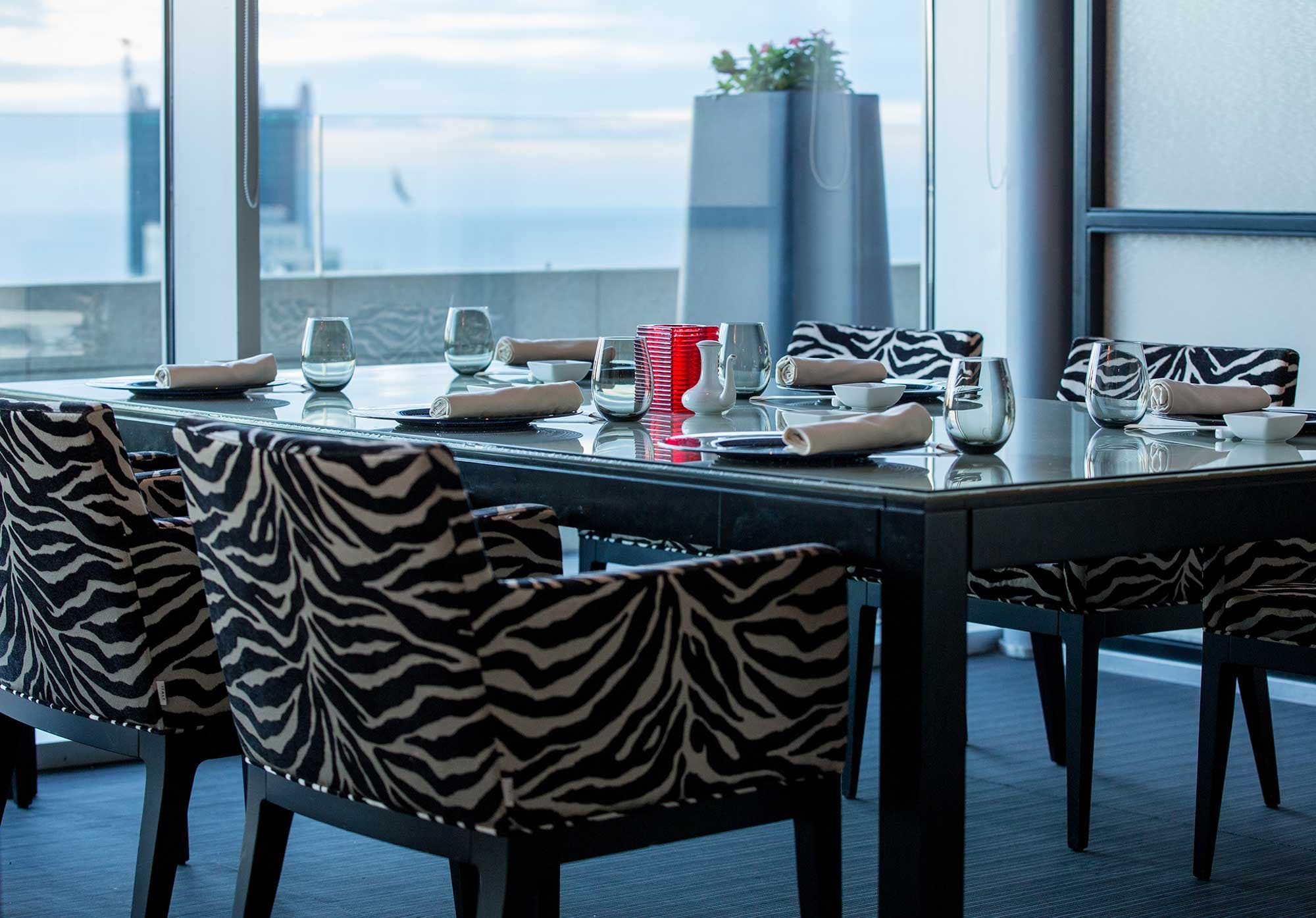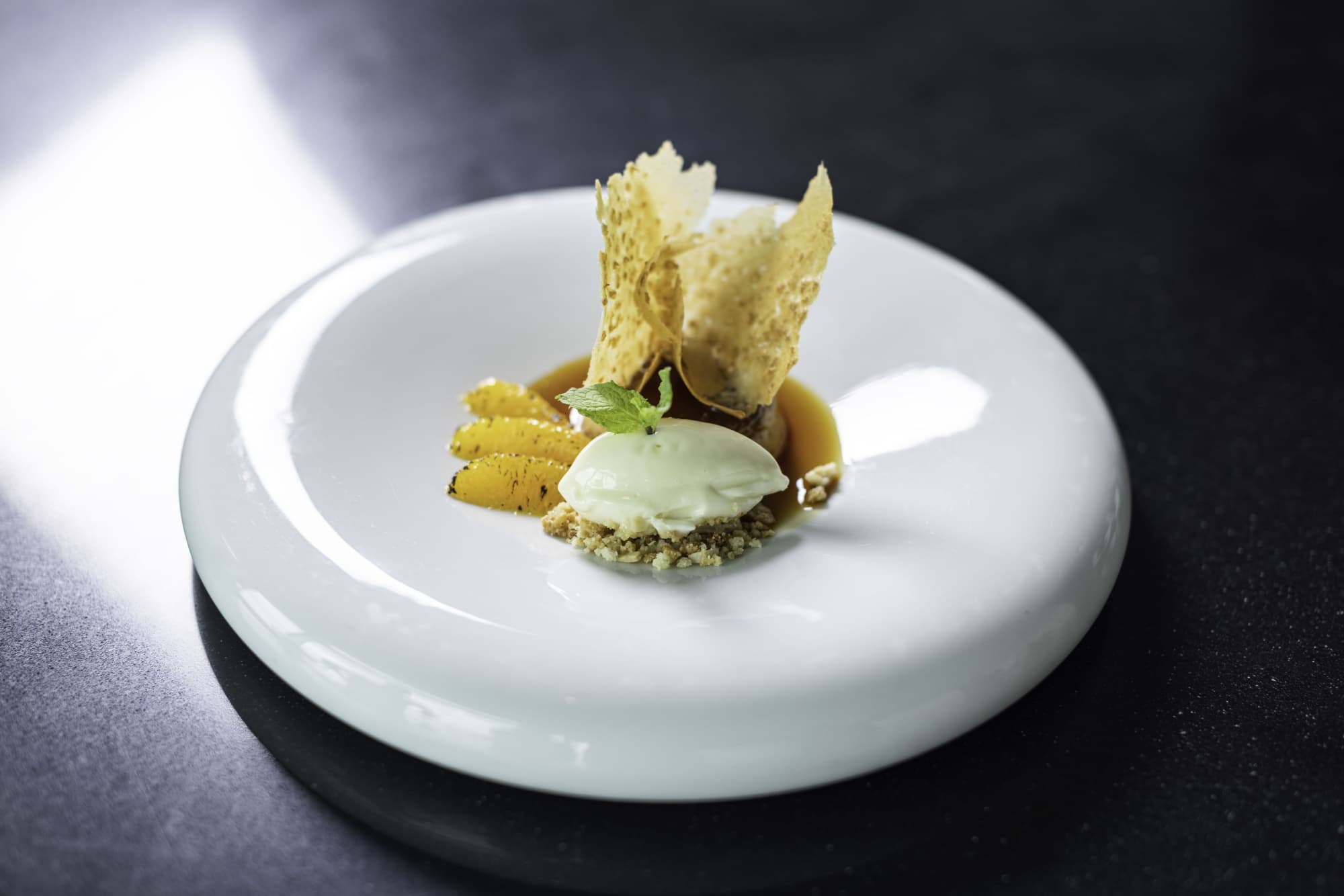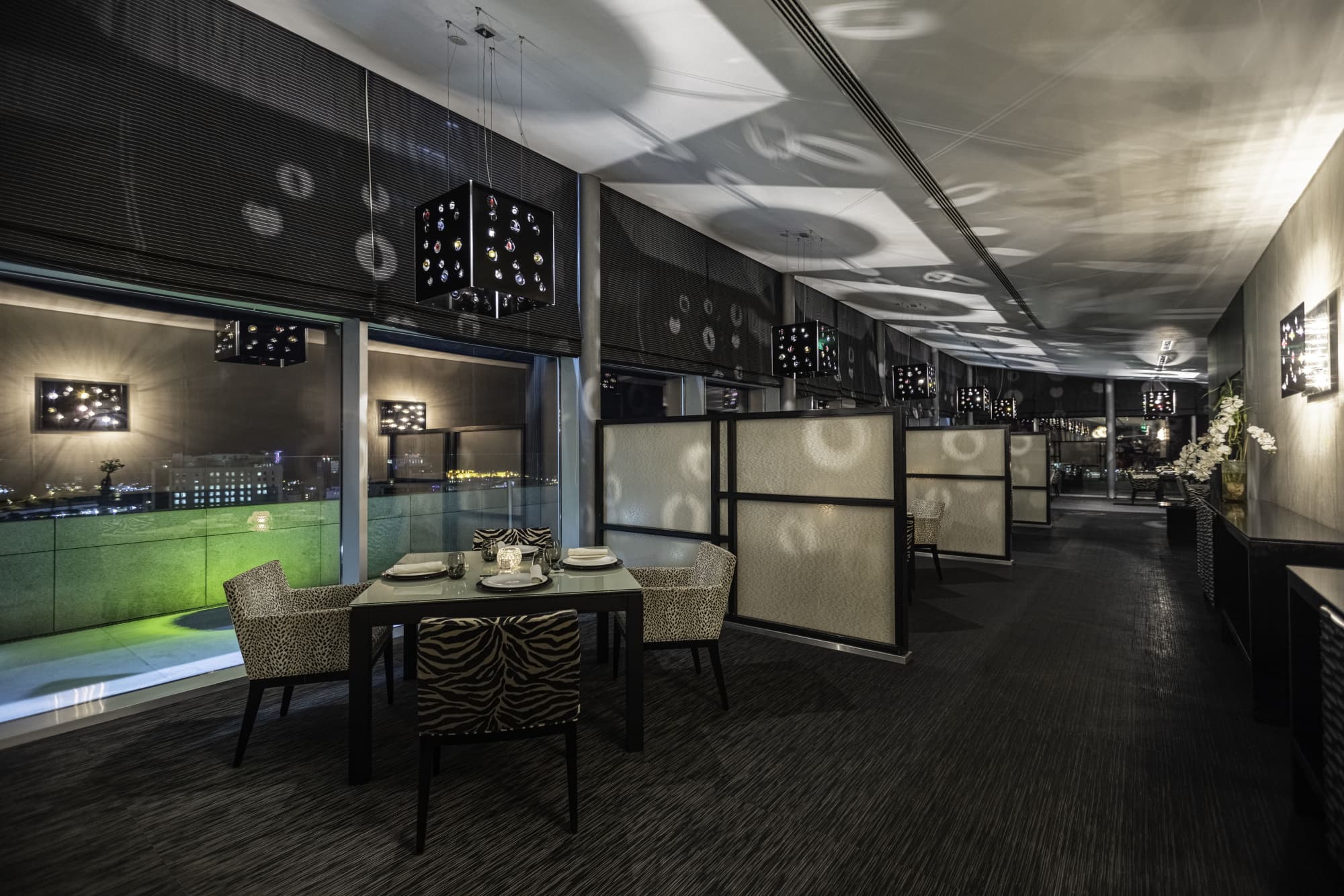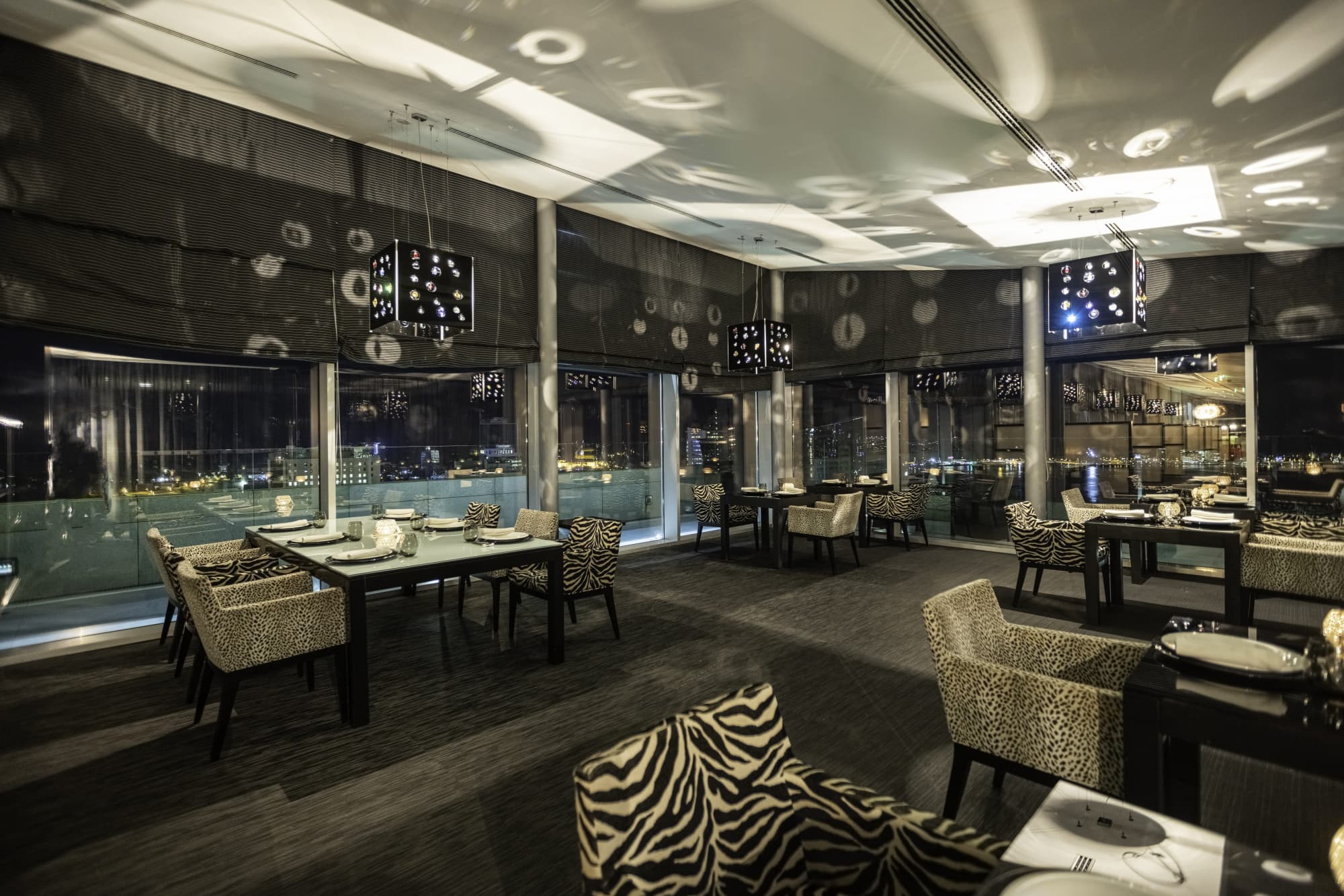 CONTEMPORARY ASIAN FUSION RESTAURANT
With sophisticated decoration, Kimera is an Asian Restaurant which offers an interior design that guarantees your privacy, whether for a business dinner, a private event or a romantic candlelight dinner accompanied by a unique view over the bay of Luanda.
The atmosphere of comfort and elegance associated with an excellent Asian fusion gastronomy makes Kimera a distinctive Restaurant in Luanda.
Our Chef has created a selection of delicacies mixing the most diverse palates and flavours from Asia. The drinks, also carefully selected, follow the same line of quality and distinction.
Type of cuisine: Asian Thai and Sushi 

Free Parking

Location: Floor 21
SCHEDULE
Tuesday to Saturday: 06 p.m. - 12 p.m.
Information and Reservations
+244 642 716 | + 244 943 814 682 | kimera.luanda@epic.sanahotels.com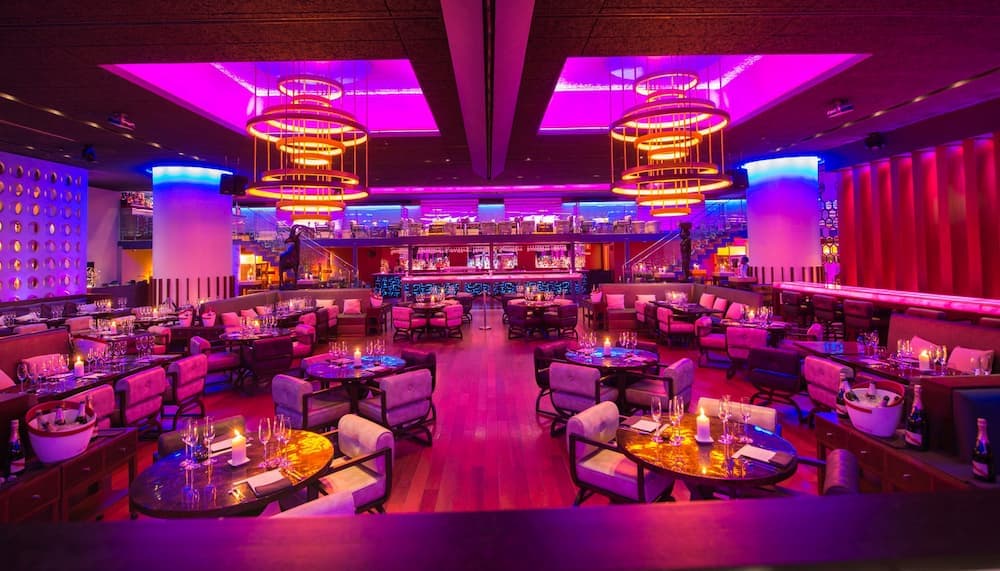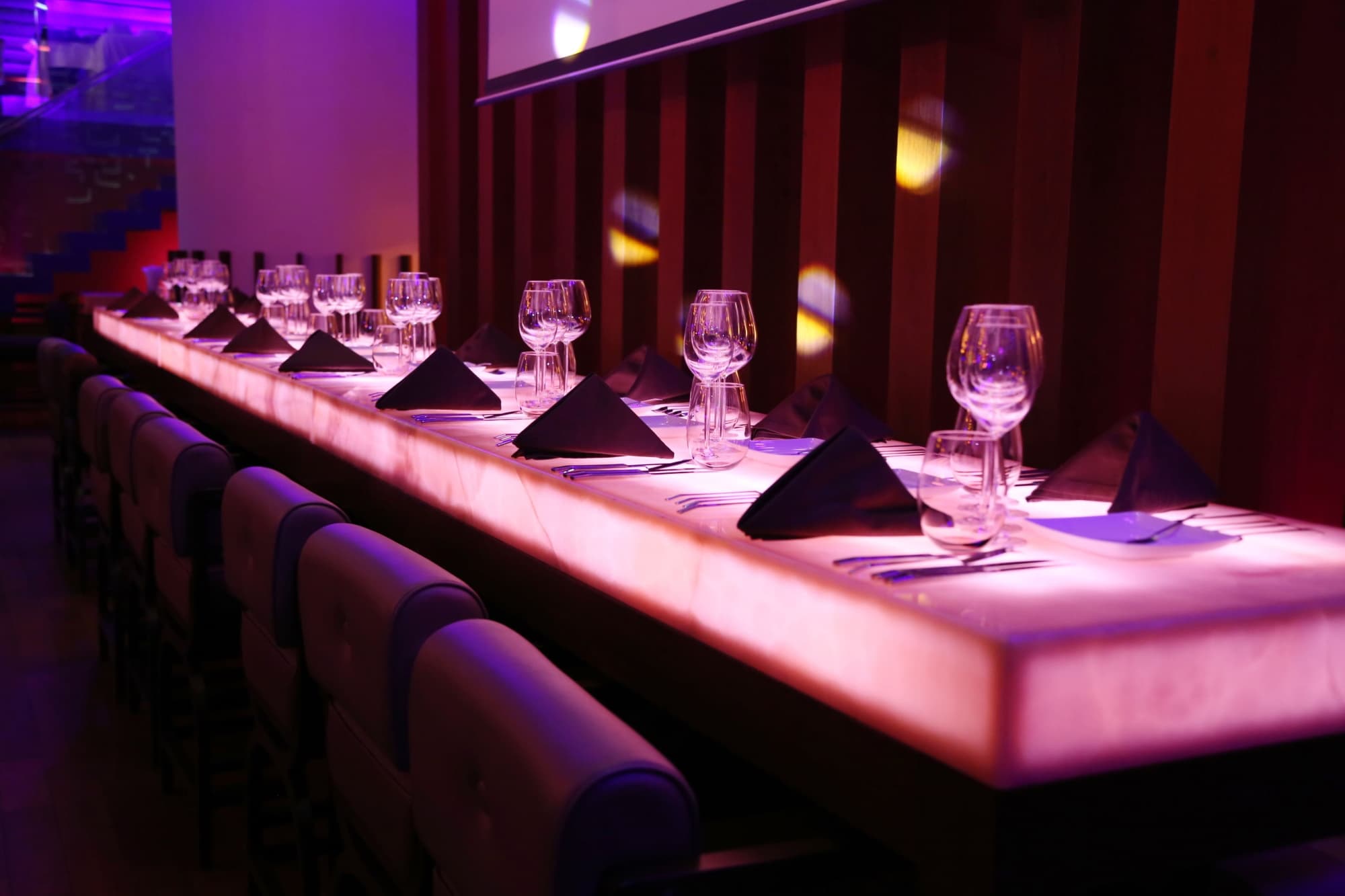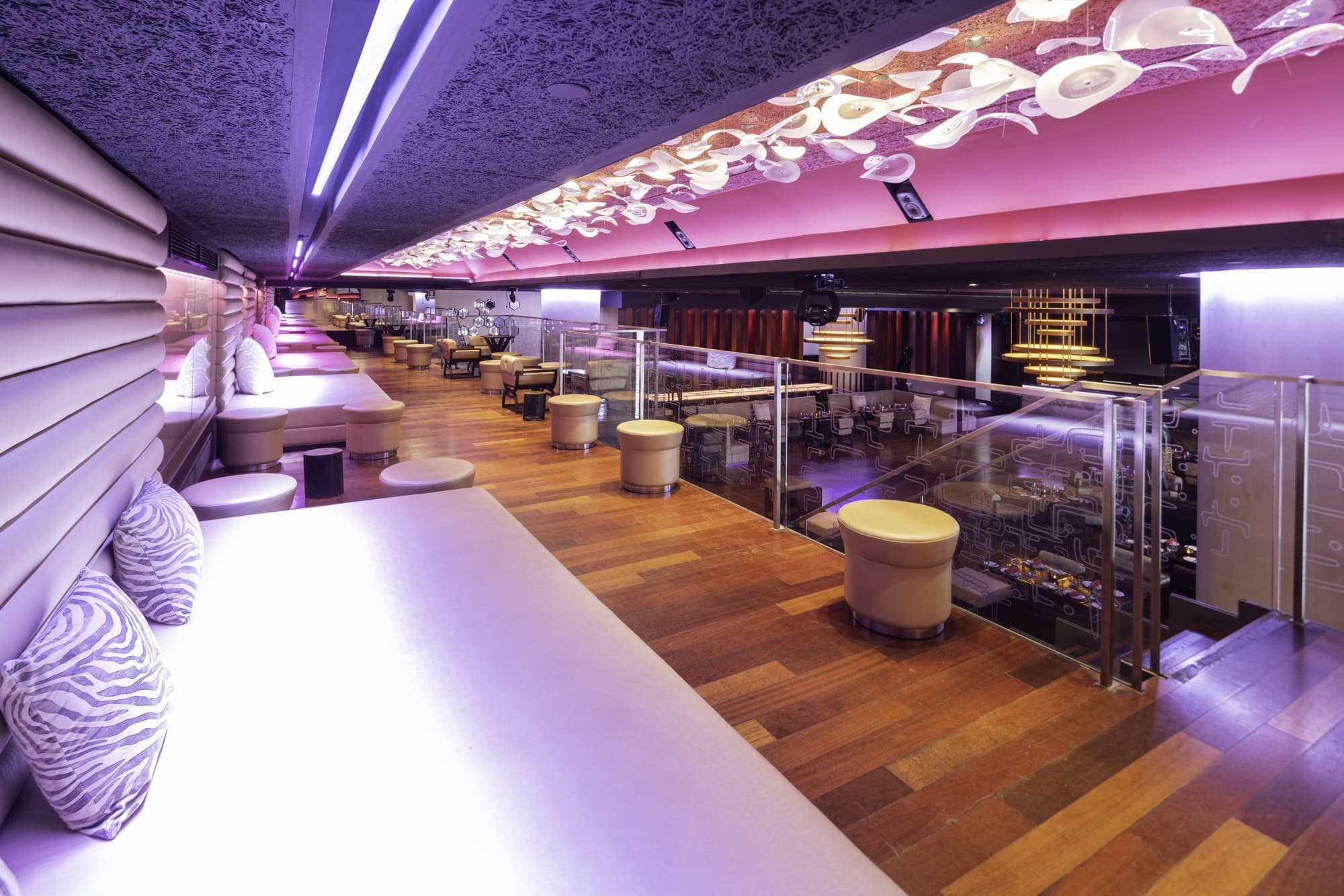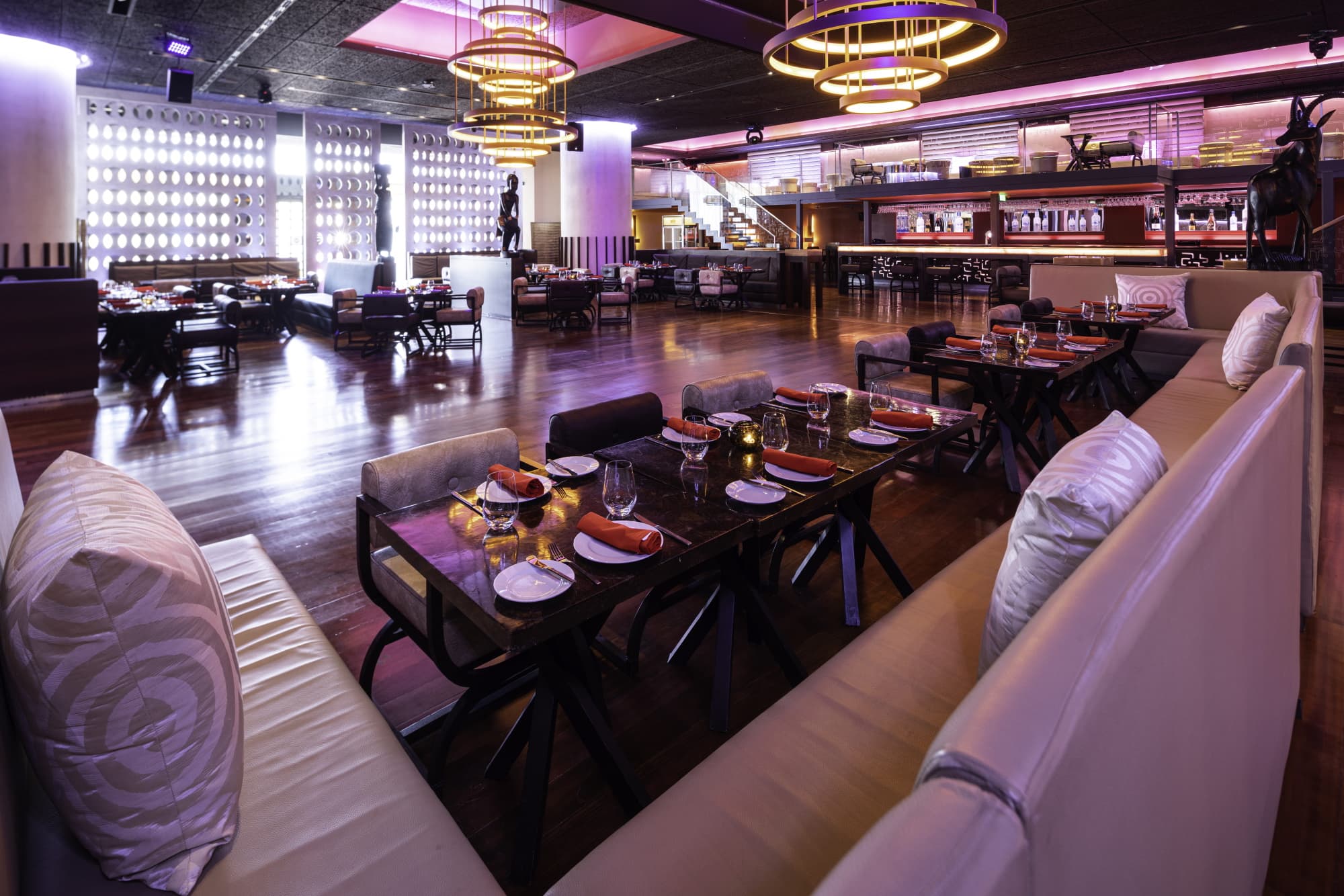 SWITCH SUPPER CLUB
Rediscover a unique and sophisticated space where a matured meat dinner and the freshest vegetarian dishes become a supper club of exclusive music and dance, led by the best DJs and guest artists.
At the Switch Supper Club, fun reigns and the night never ends. Open until 4 a.m. with a private VIP area where you can have access to shisha service, this supper club concept in Luanda is the right place to gather friends and enjoy unique and surprising events.
Smokers: Smoking Area | No Smoking

Location: Floor -3

Events and Groups: Ideal for all kinds of private and/or exclusive social events

Dress Code: Trendy & Chic
Dinner non-smoking area: 50 places
Dinner smoker area: 10 places
Disco after 11 p.m.: 200 persons
Free Parking
Contacts for reservations:
+244 925 342 386 | switch.luanda@epic.sanahotels.com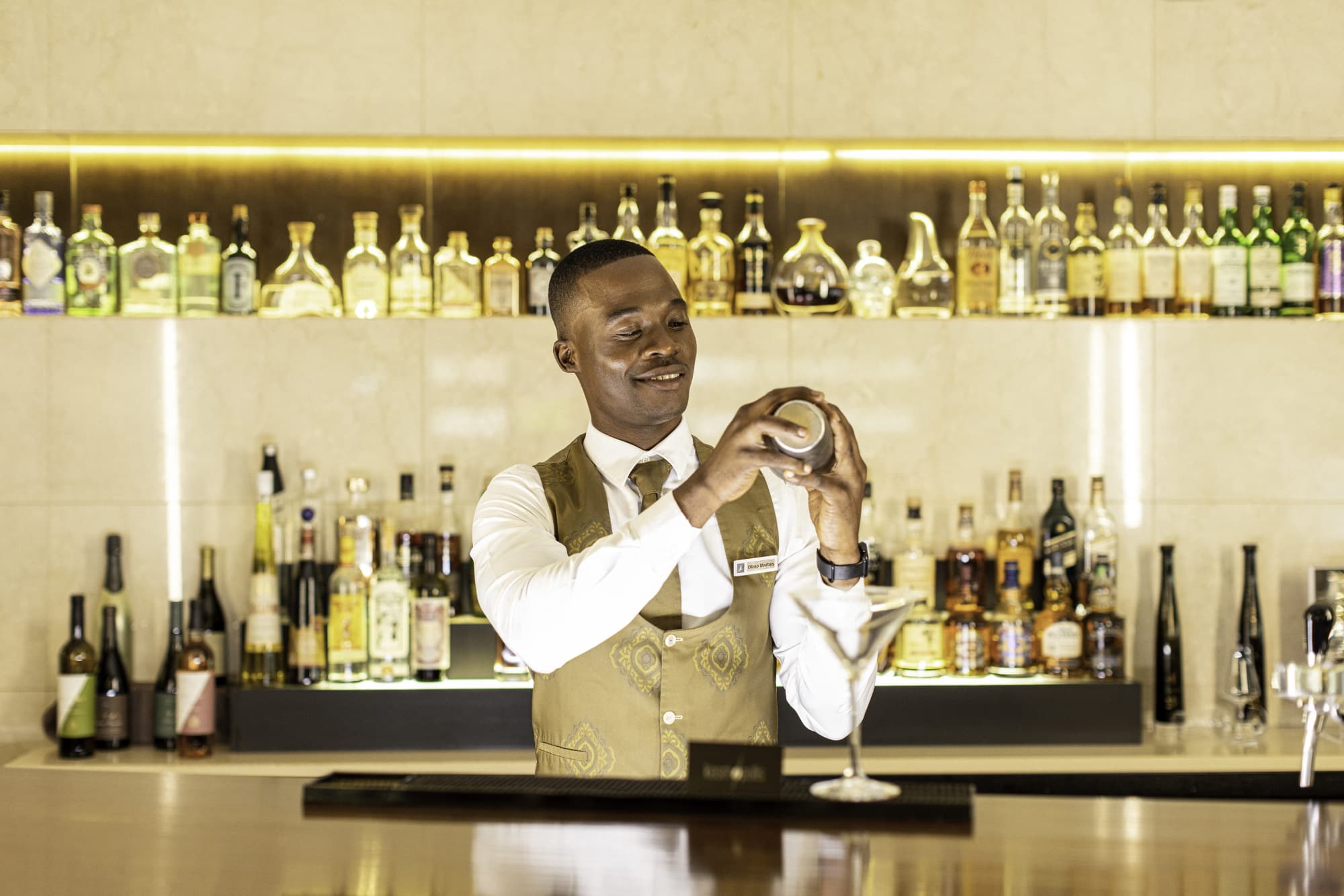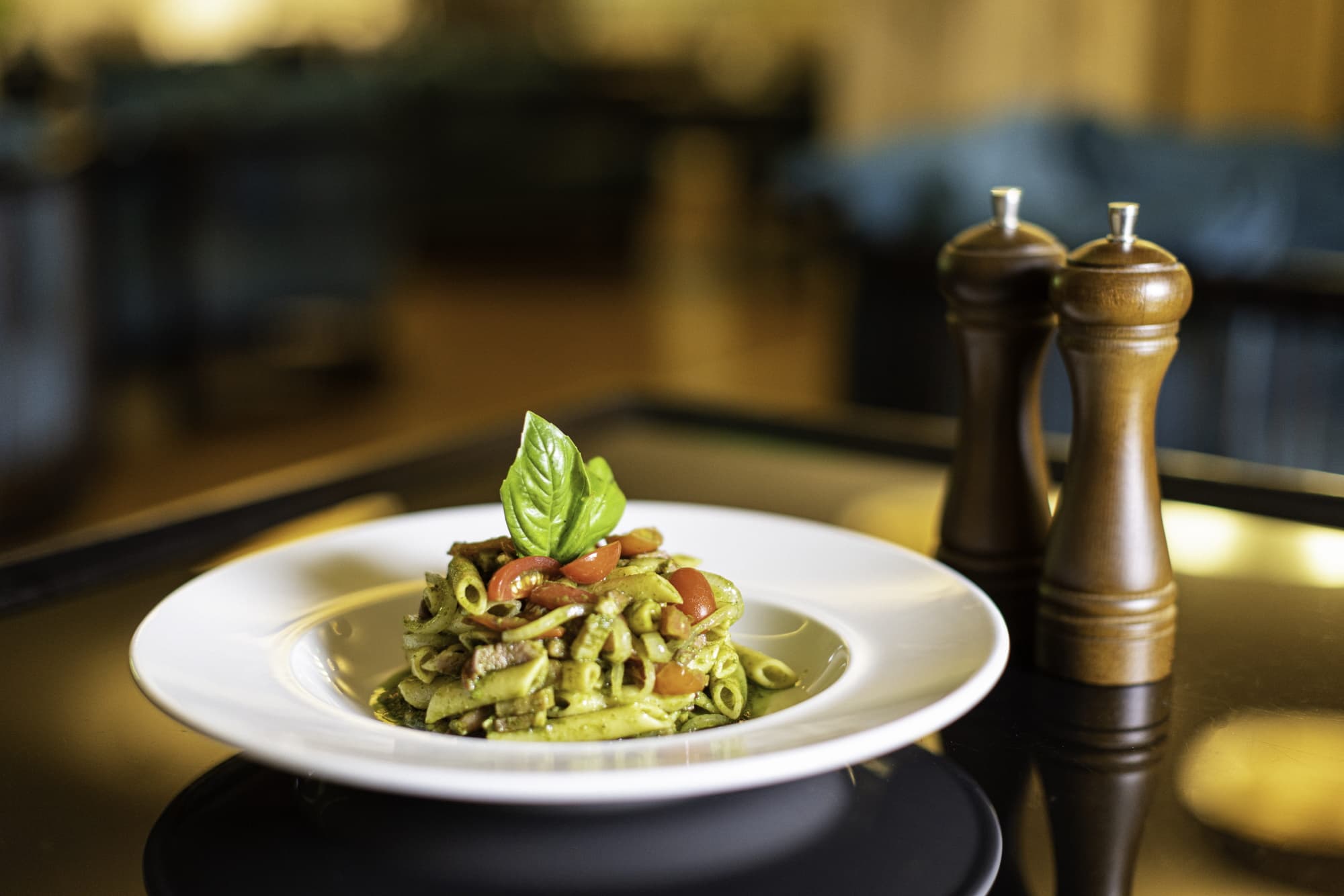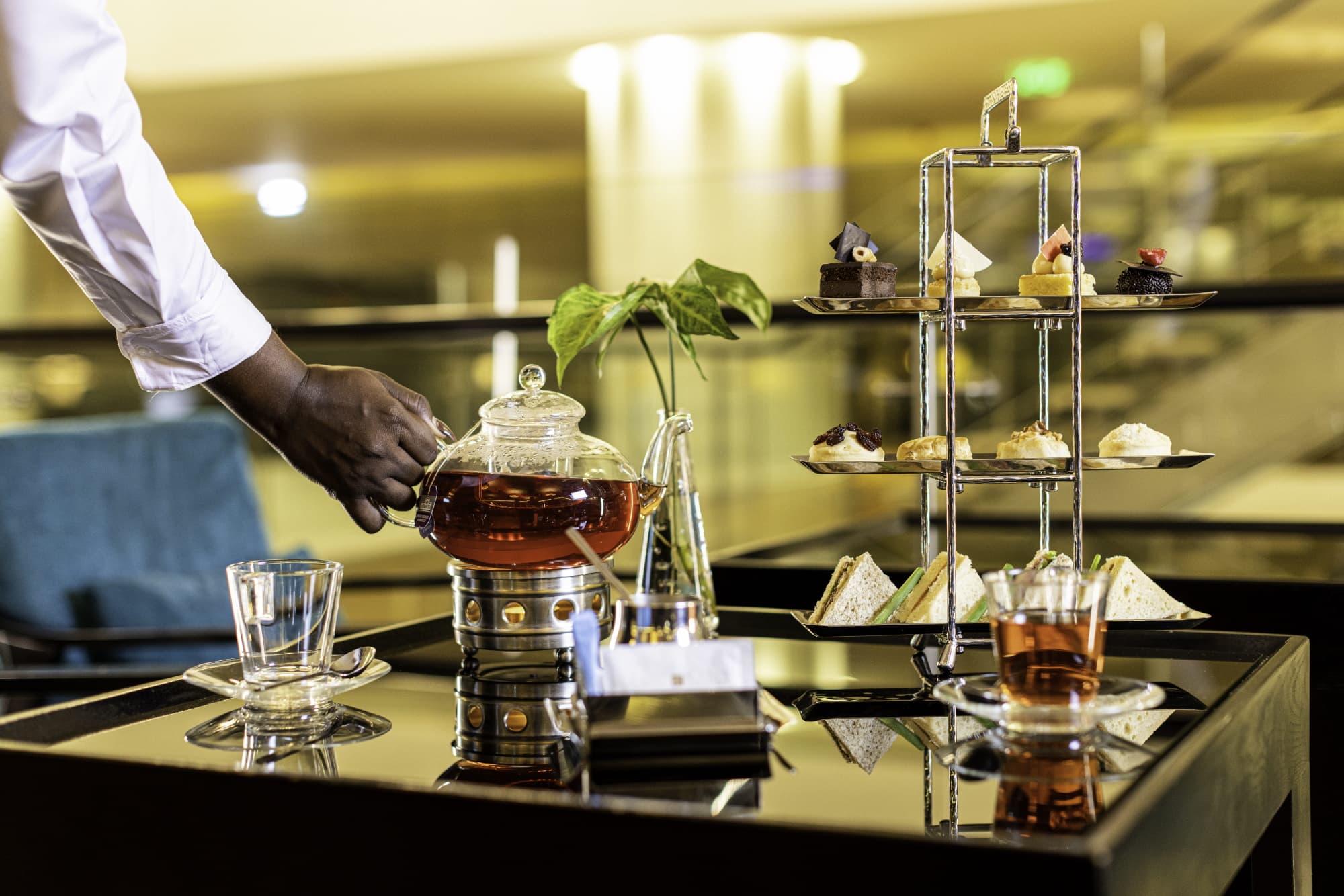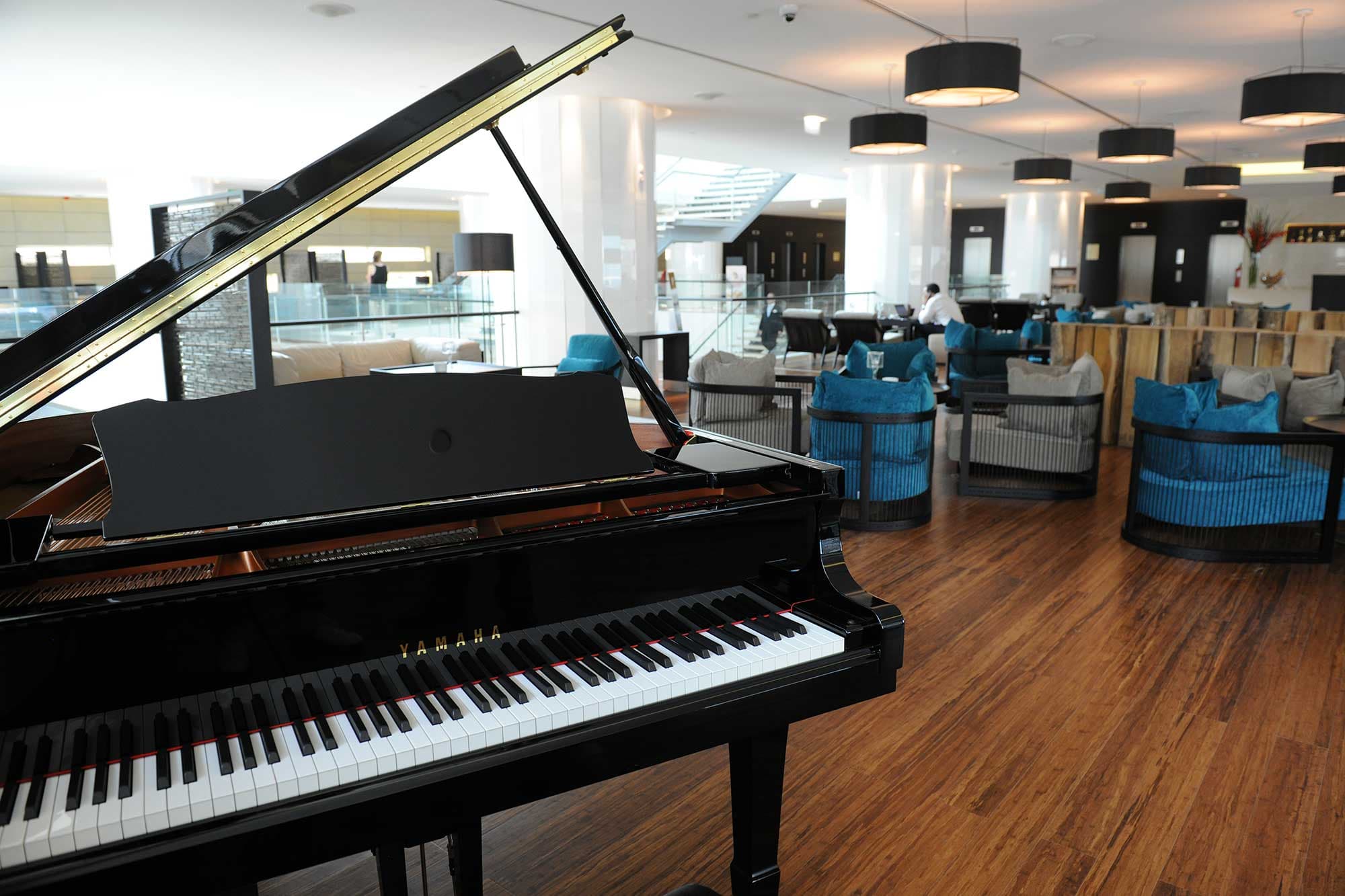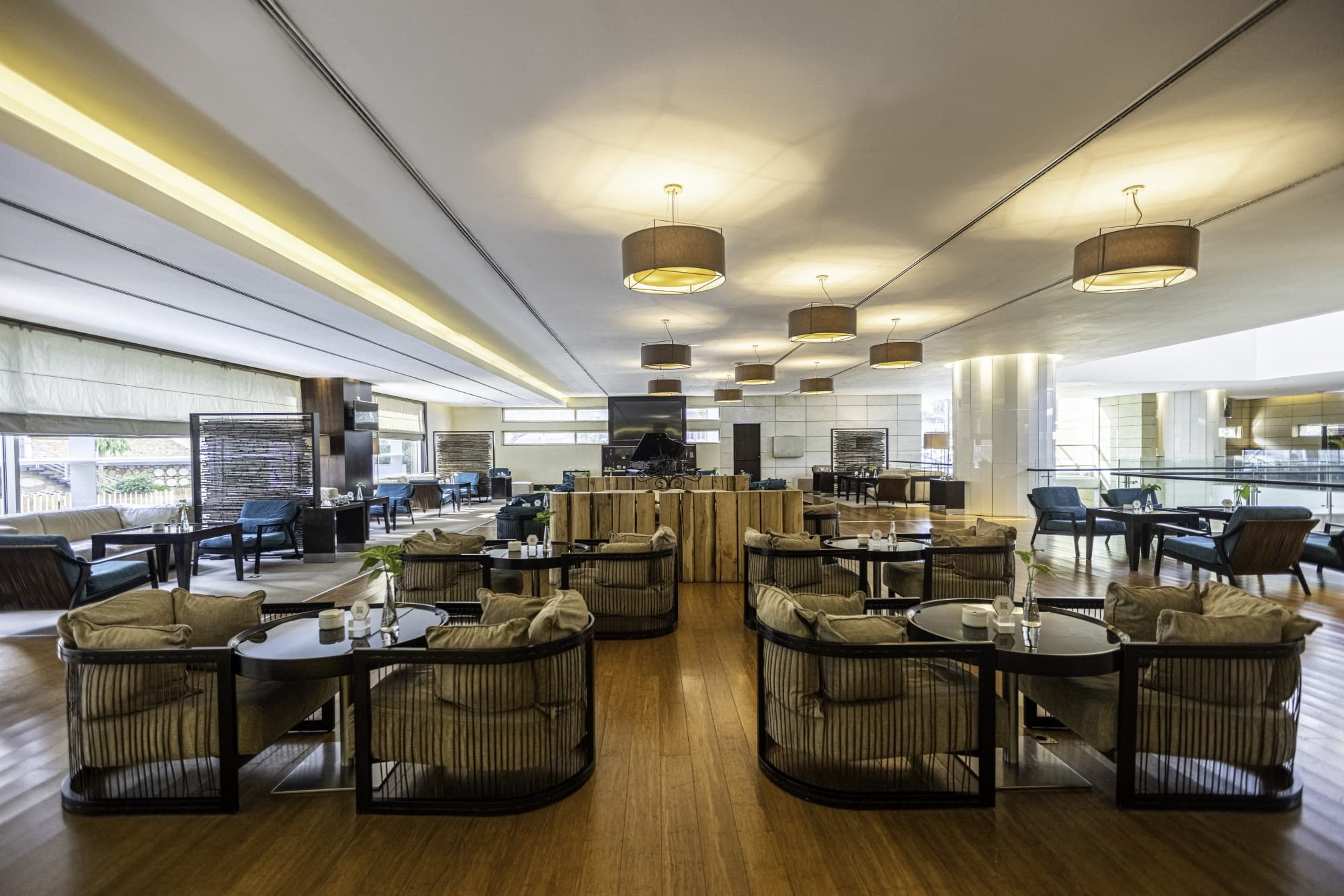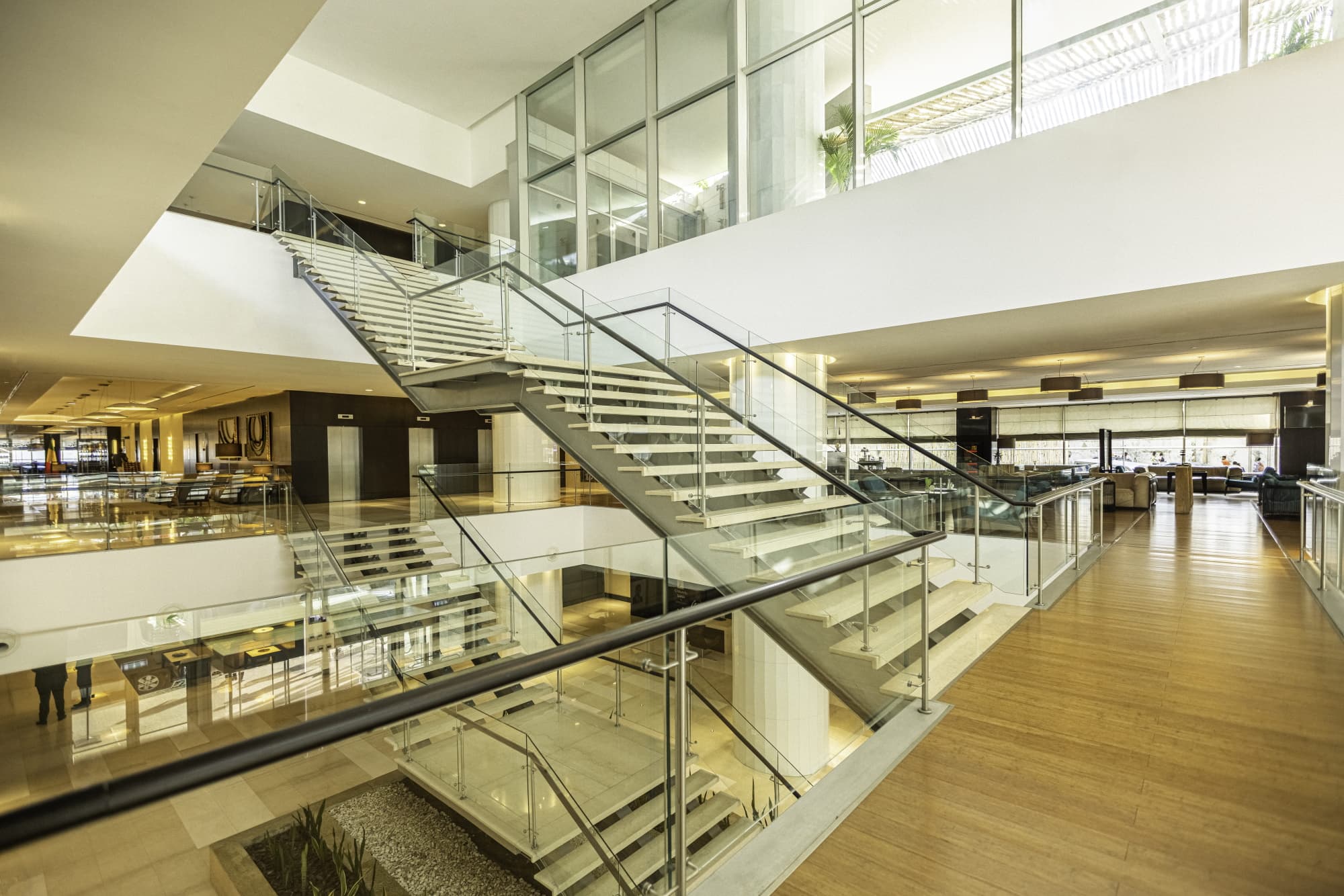 YOUR LOUNGE AREA AWAY FROM HOME
The Kosmopolis Bar is the hotel's lounge. At any time of the day, the menu offers a variety of snacks and drinks, for a light meal, to accompany a moment of leisure or an important business meeting. The selection of gourmandises adds a special touch.
For the more daring, the drinks menu offers a diversified range of whiskeys, liqueurs, gins, beers, and cocktails, among many other options. The aroma of premium cigars inspires charm and accompanies the nobility of cognacs, aged whiskies, armagnacs and old brandies.
Type of cuisine: Bar & Snacks
Kosmopolis Golden Club: A club that gives access to exclusive bottles and other advantages for its members.
Smoking and non-smoking areas
Free parking, subject to consumption.
Location: Floor 1
Capacity: 132 seats
SCHEDULE
Open every day: 08 a.m. - 02 a.m.
Information and Reservations
+244 222 642 600 | + 244 928 053 664 | kosmopolis.luanda@epic.sanahotels.com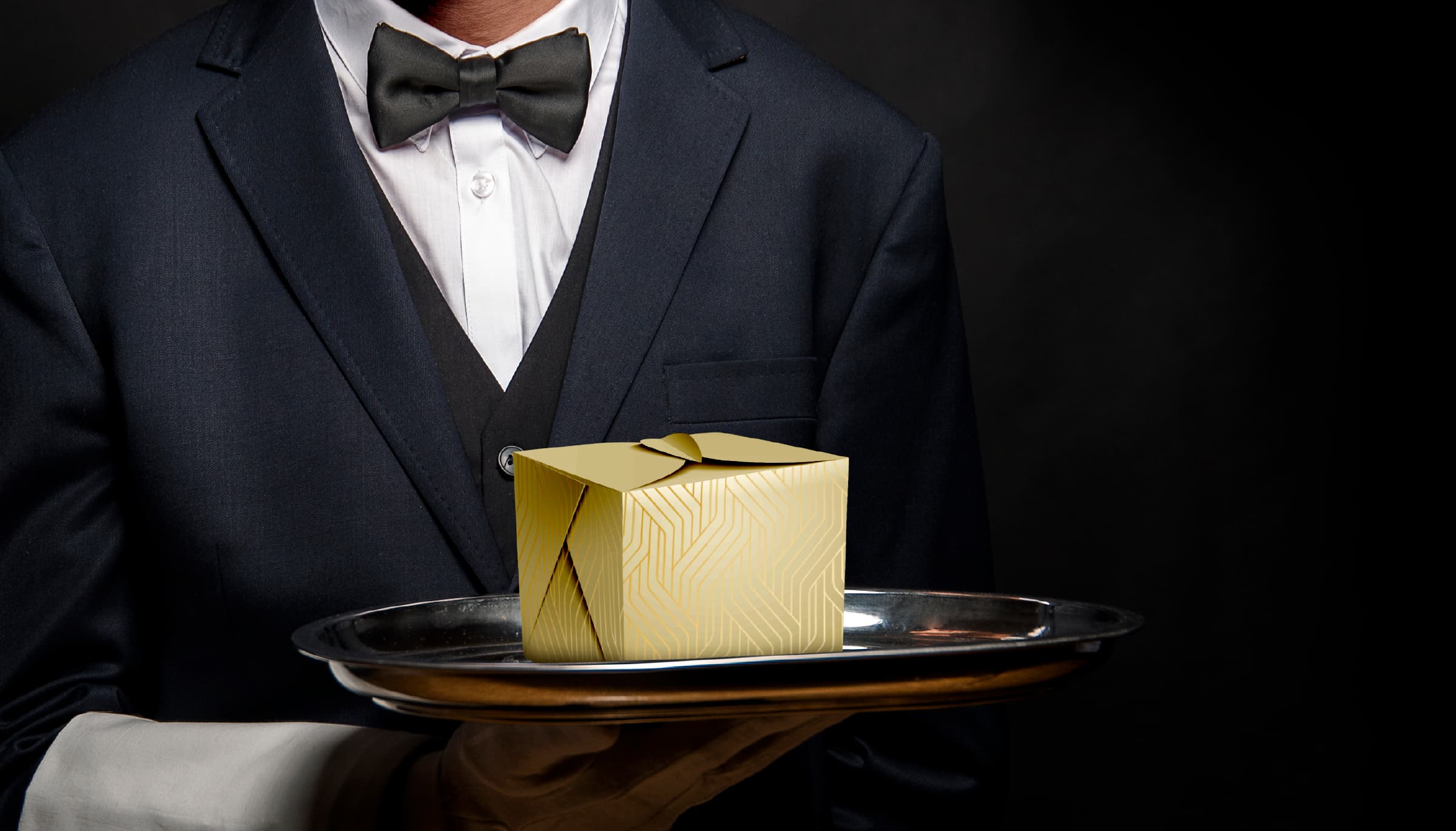 EPIC AWAY
Memorable lunches and dinners with family and friends
Now you can take home the best flavors of our gastronomy. See our menu and place your order