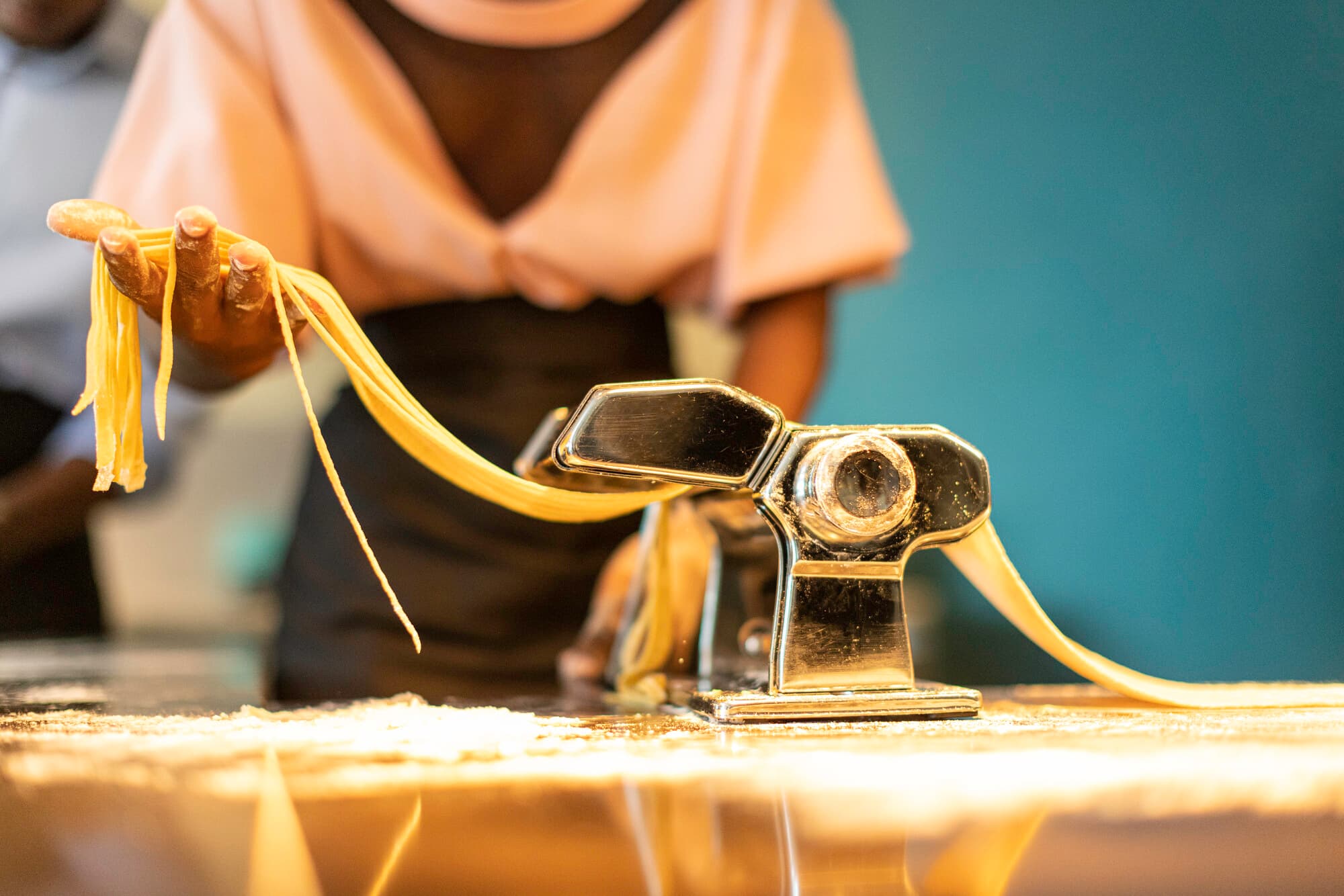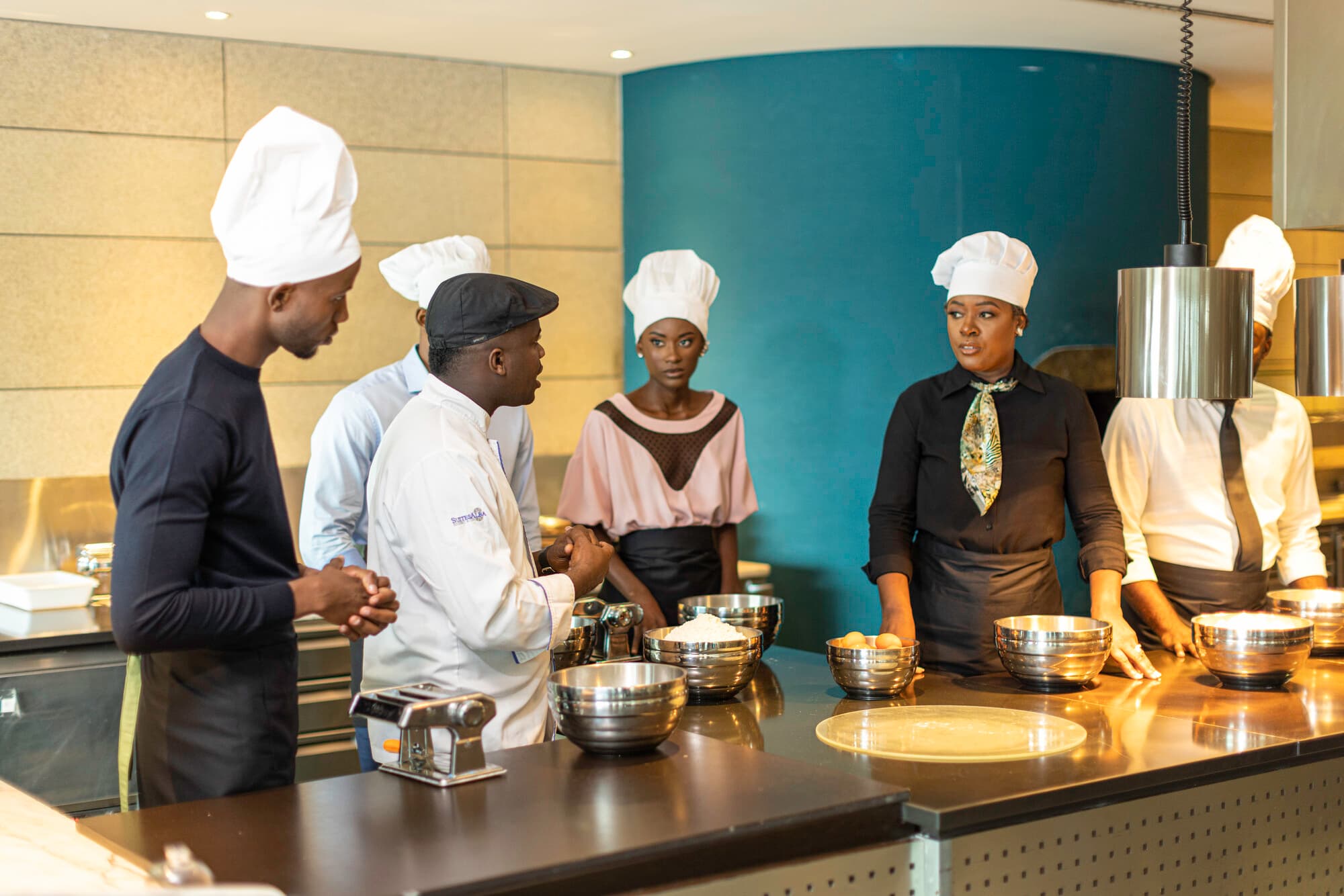 Cooking Workshops
Challenge yourself to the gastronomy world and embark on a moment of learning and tasting, with our cooking workshops, available in 4 of the Hotel´s restaurants.
AVAILABLE WORKSHOPS:
PROGRAM:
Welcome drink
Workshop presentation
Recipe's acess
Workshop
Handing out of certificates
Tasting of the dishes and pairing of drinks
Conditions: Minimum 12 and maximum 25 people, with advance booking required.
Included: Aprons, personalised hats and free parking.
Price: 48.500 Akz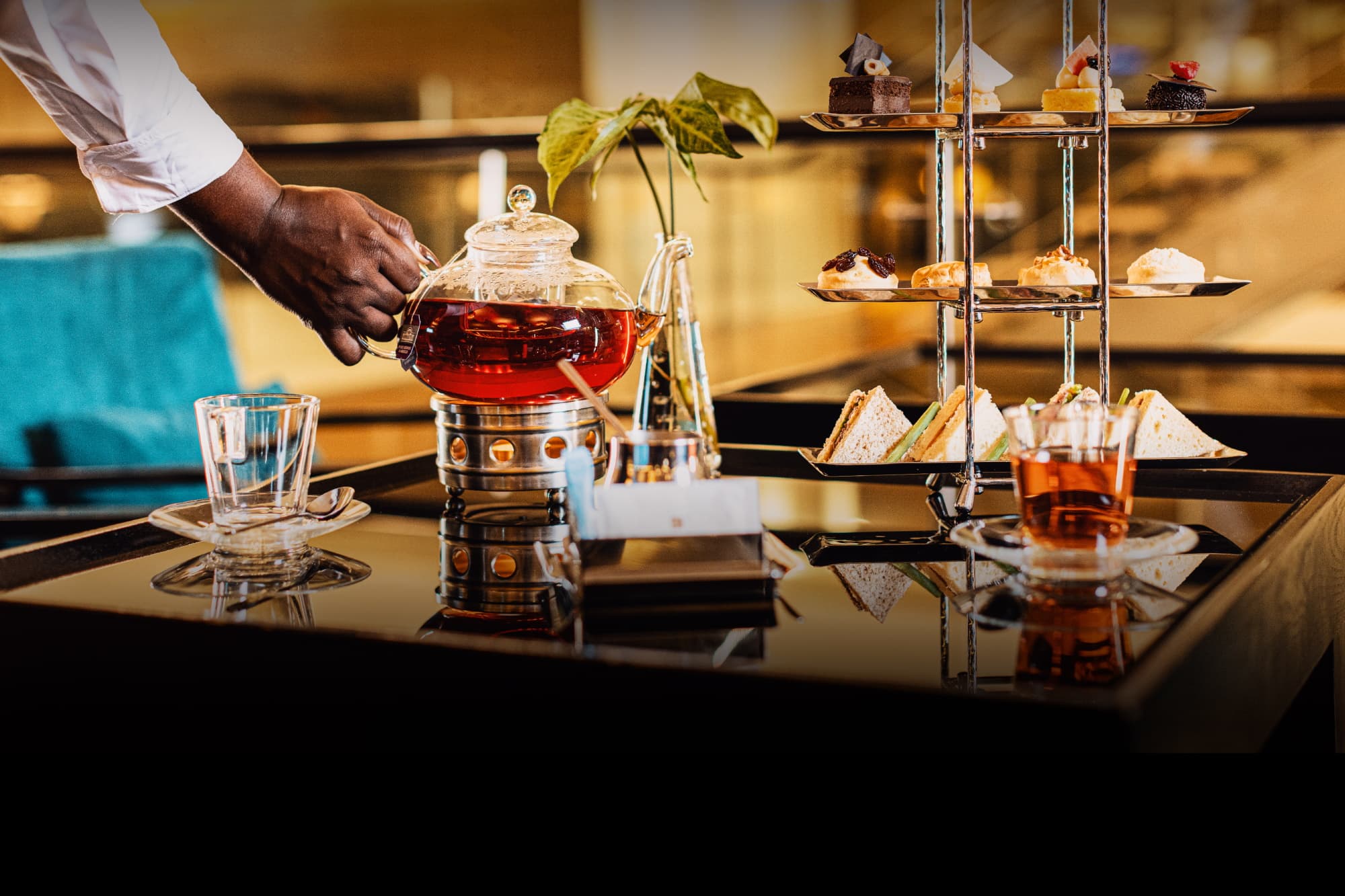 HIGH TEA KOSMOPOLIS
High Tea has arrived in Luanda.
Enjoy the tradition and flavours of HIGHT TEA at Kosmopolis without rushing. Small sweet pleasures: the brigadeiro, the mini pastel de nata or the traditional scone with sultanas. Savoury tastes such as salmon blini, mini roast beef and rocket sandwich, among others, will make this an exquisite and tasty experience accompanied by a selection of TWG teas or, alternatively, a flute of DIVAI sparkling wine.
Tea time is from 3:30 p.m. to 6 p.m. daily at Kosmopolis at EPIC SANA Luanda.
Price: 22.000 Akz
More Informações:

 fb.luanda@epic.sanahotels.com

 +244 222 642 600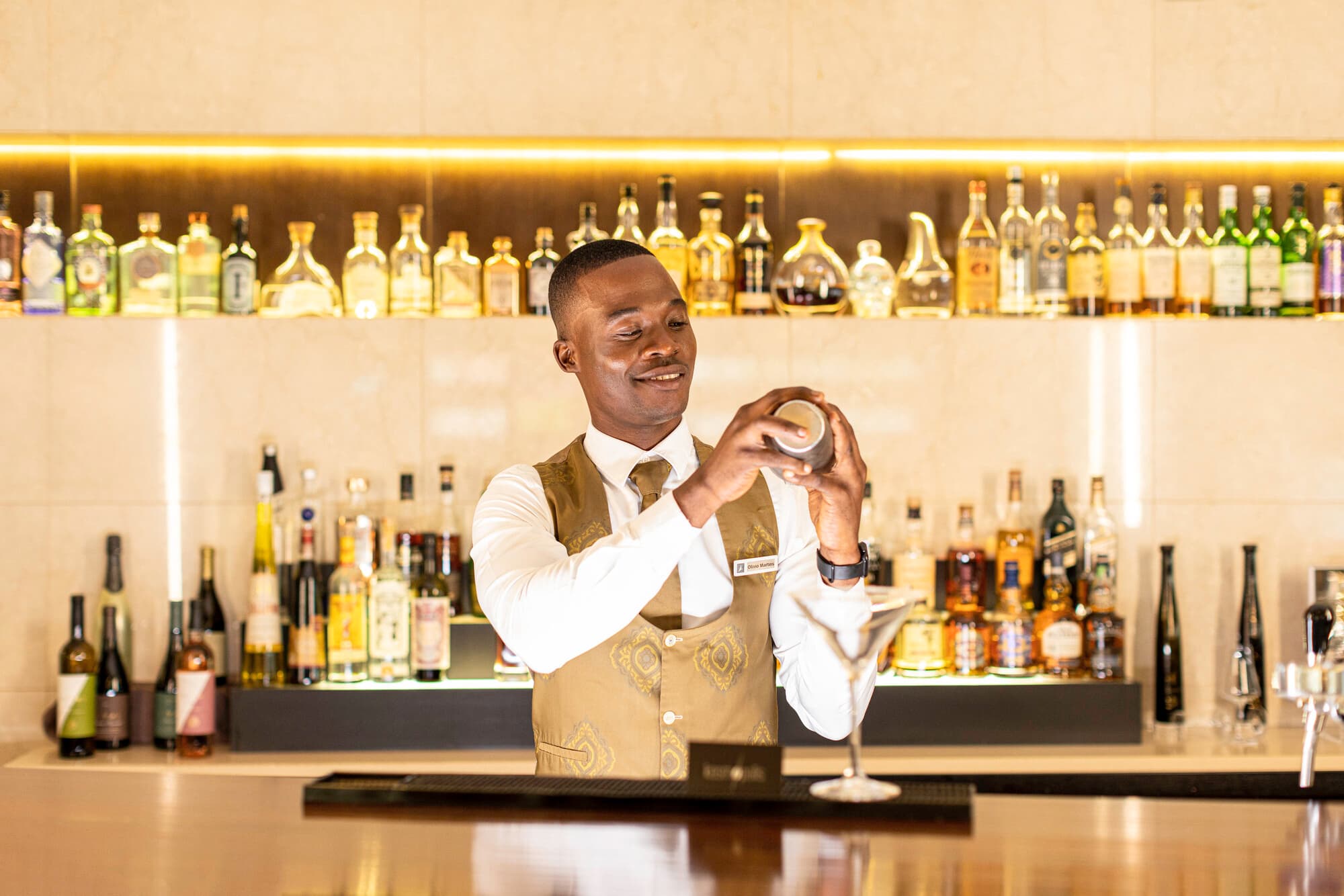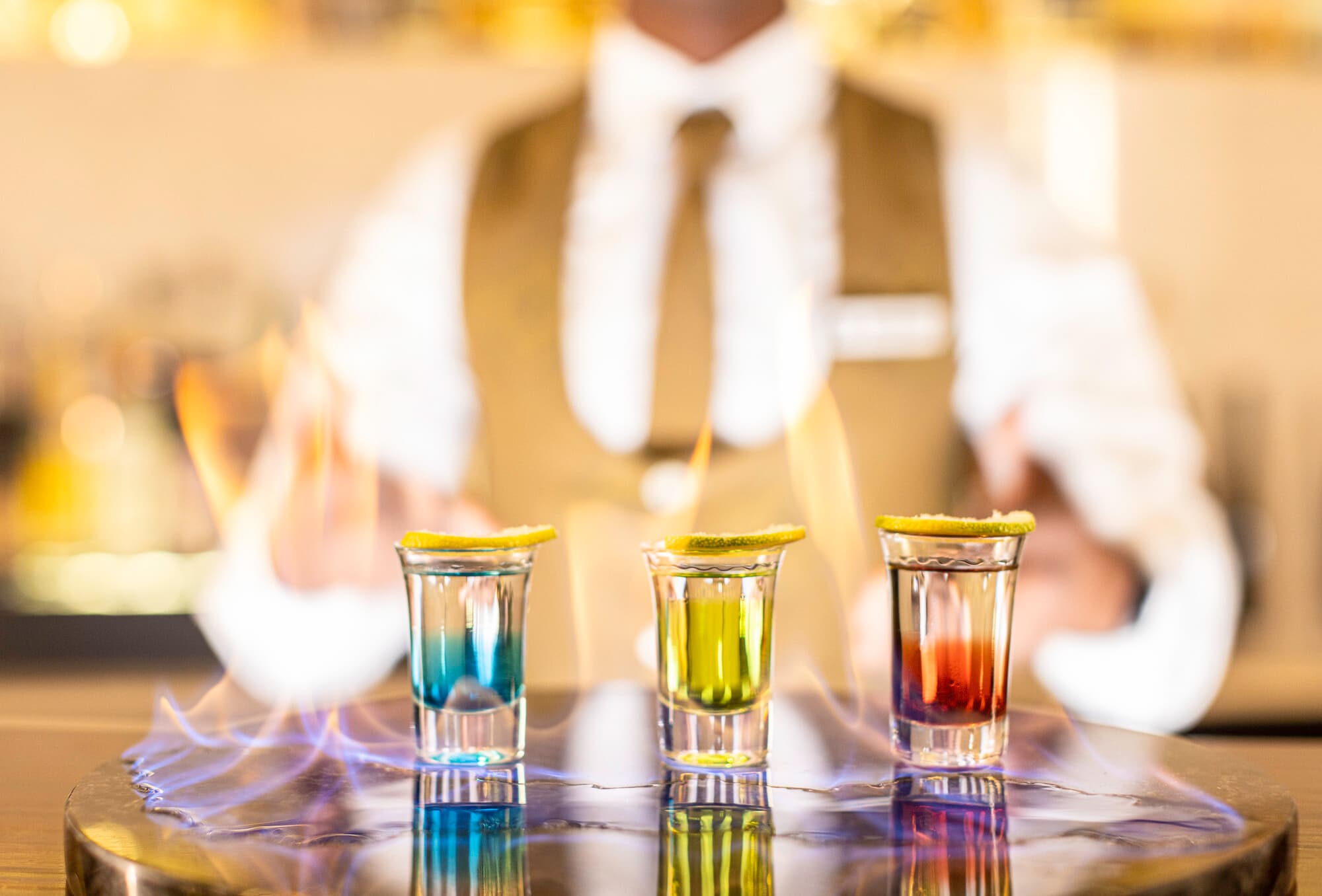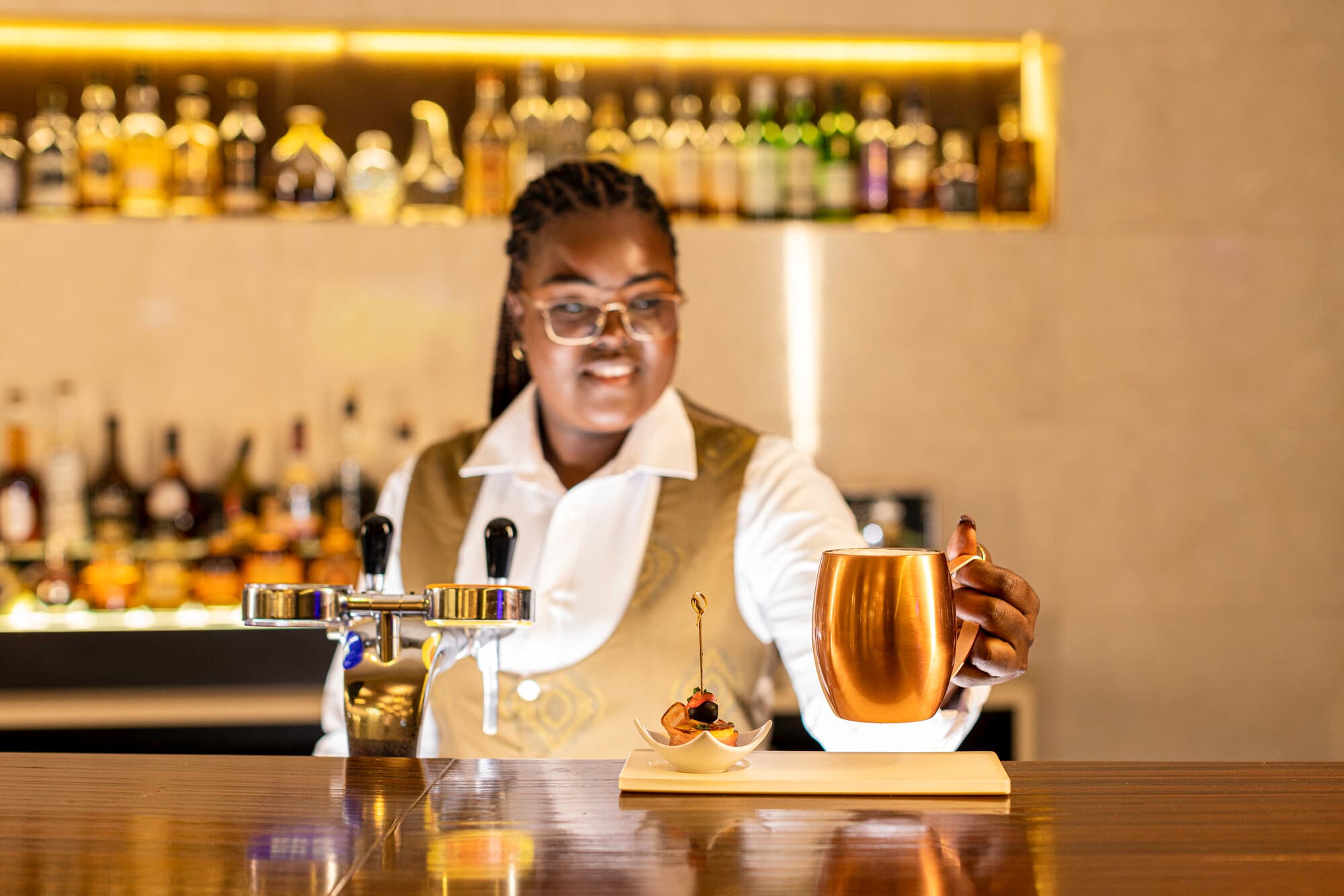 Kosmo Nights
If you're a gin lover or looking to learn how to taste it, get ready for a journey of discovery with Axi Lwanda.At Kosmo Nights, take your pick of gin botanicals and experiment with different ways to make a perfect gin.
Schedule: Last Friday of the month, from 07 p.m.
Included: Live music.
Location:Kosmopolis Bar
Free acess
More Information:

fb.luanda@epic.sanahotels.com

+244 222 642 600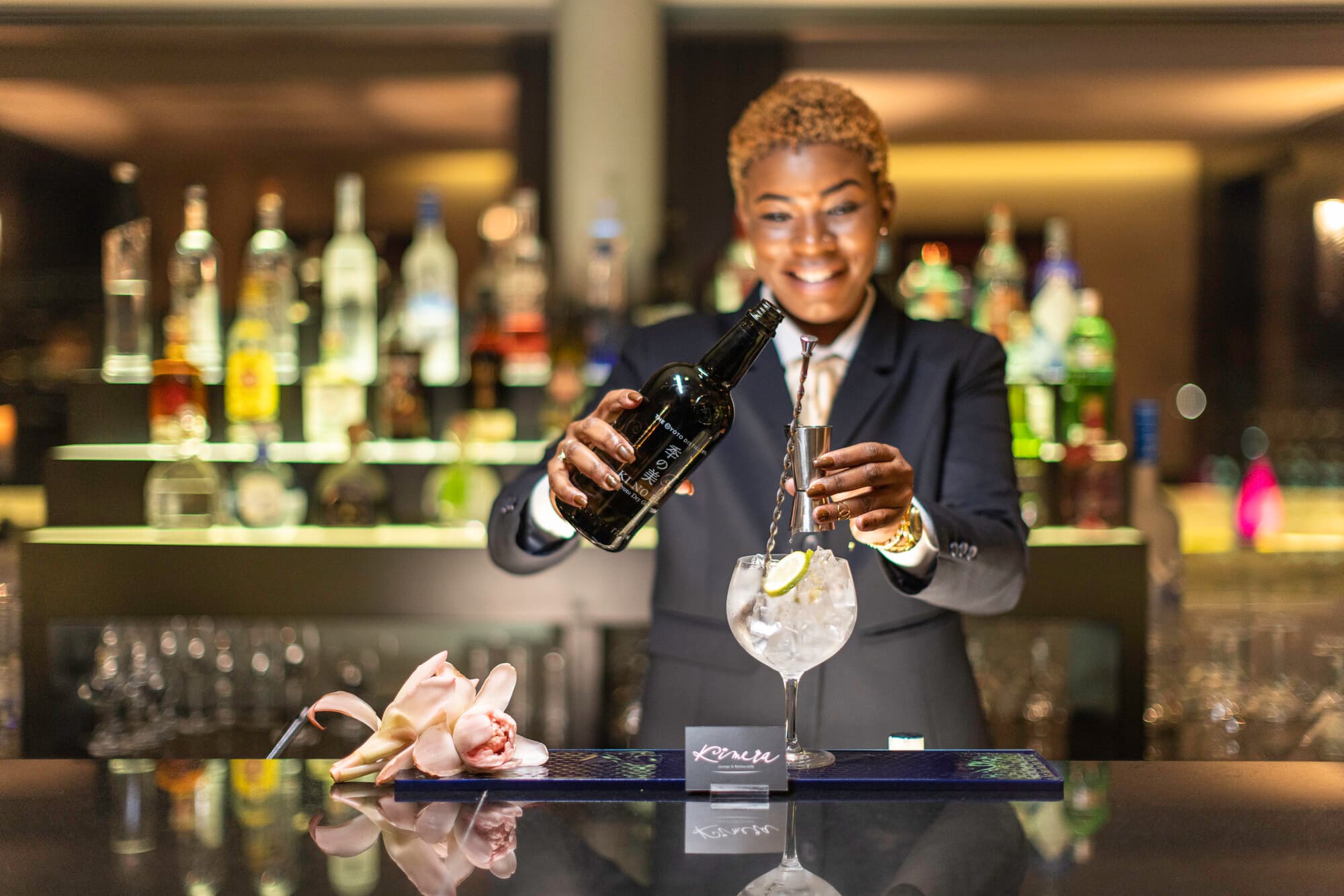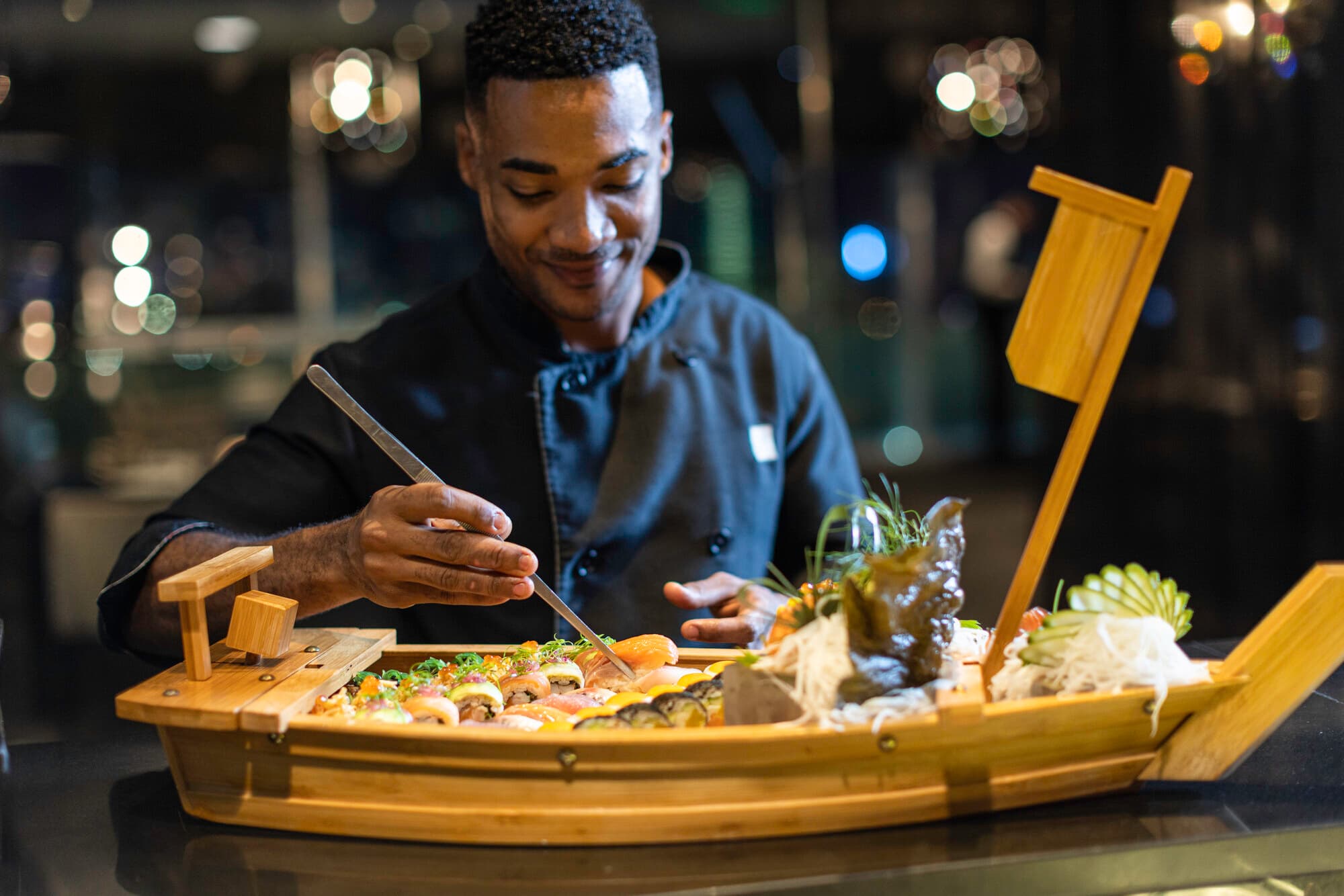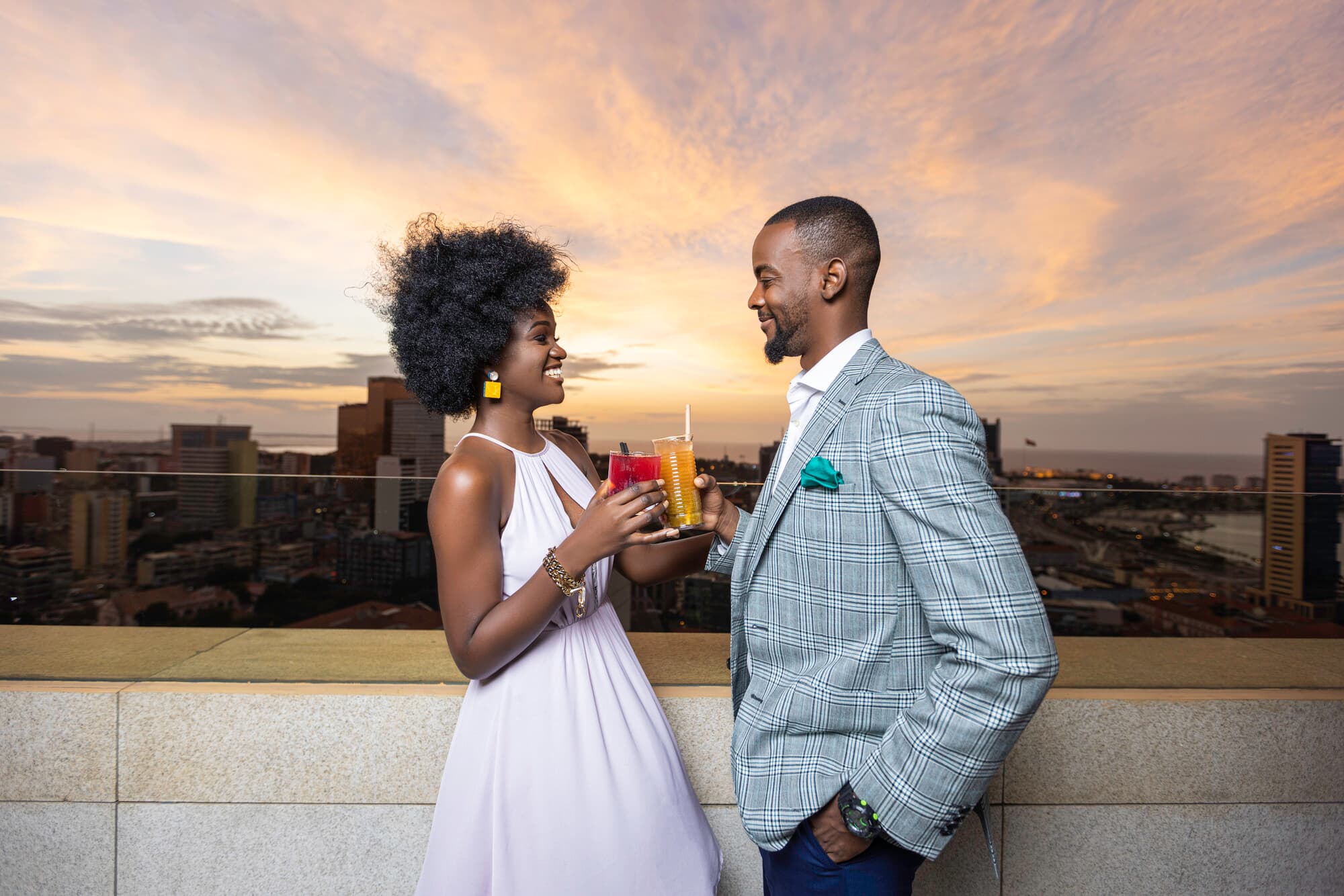 Kimera Friday Sessions
Enjoy the sunset and start the weekend with a group, in the inspiring lounge area of Kimera restaurant, with DJ live music.
Schedule: Every Friday, from 04 p.m. to 10:30 p.m.
Menu: "Tapas", sushi, cocktails and international bar
Included:
DJ entertainment
Welcome drink voucher
Voucher for entry to the Switch Supper Club (no obligatory consumption)
Location: Kimera Restaurant
Powered by Axi Lwanda
More Information:

fb.luanda@epic.sanahotels.com

+244 222 642 600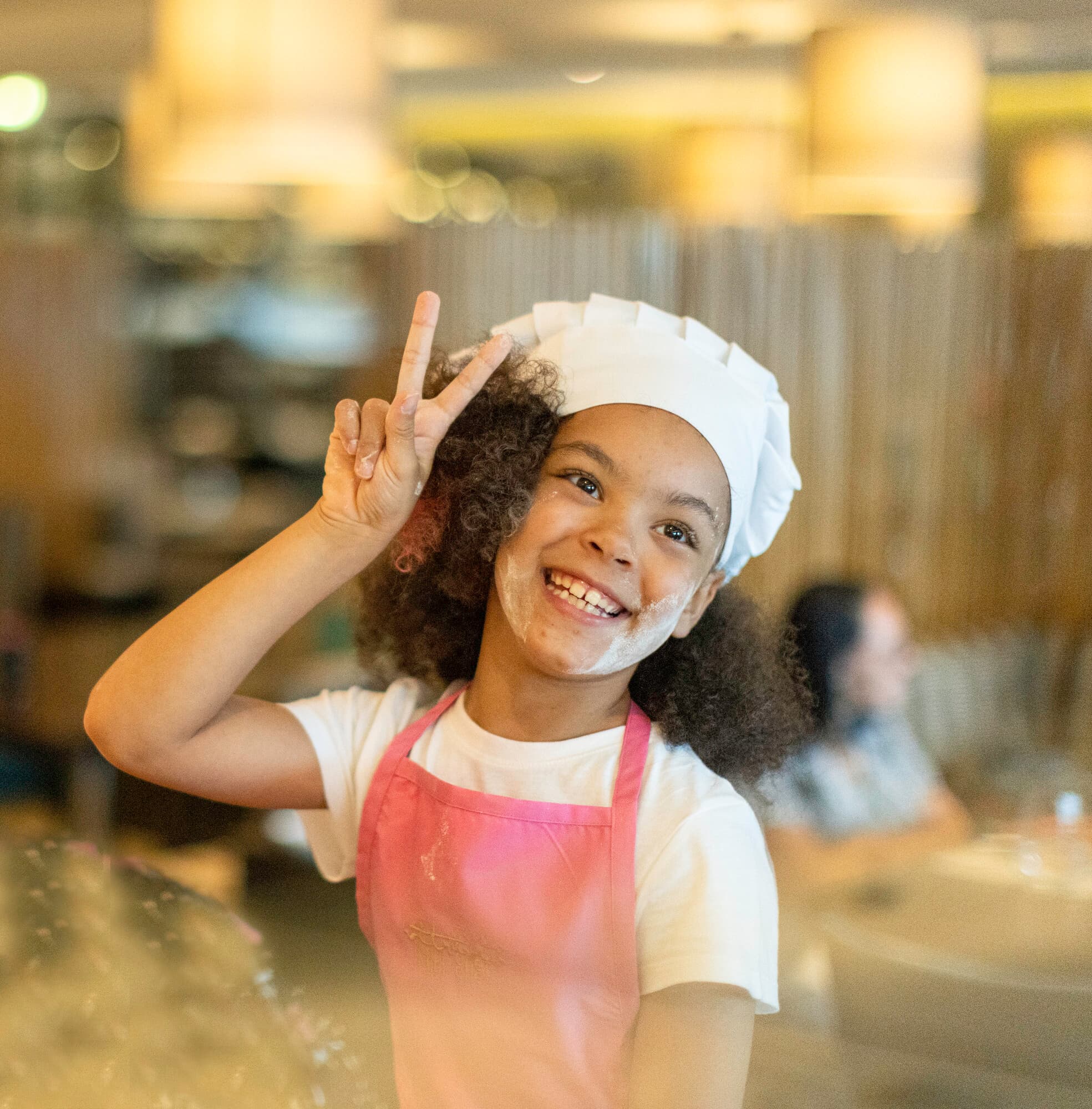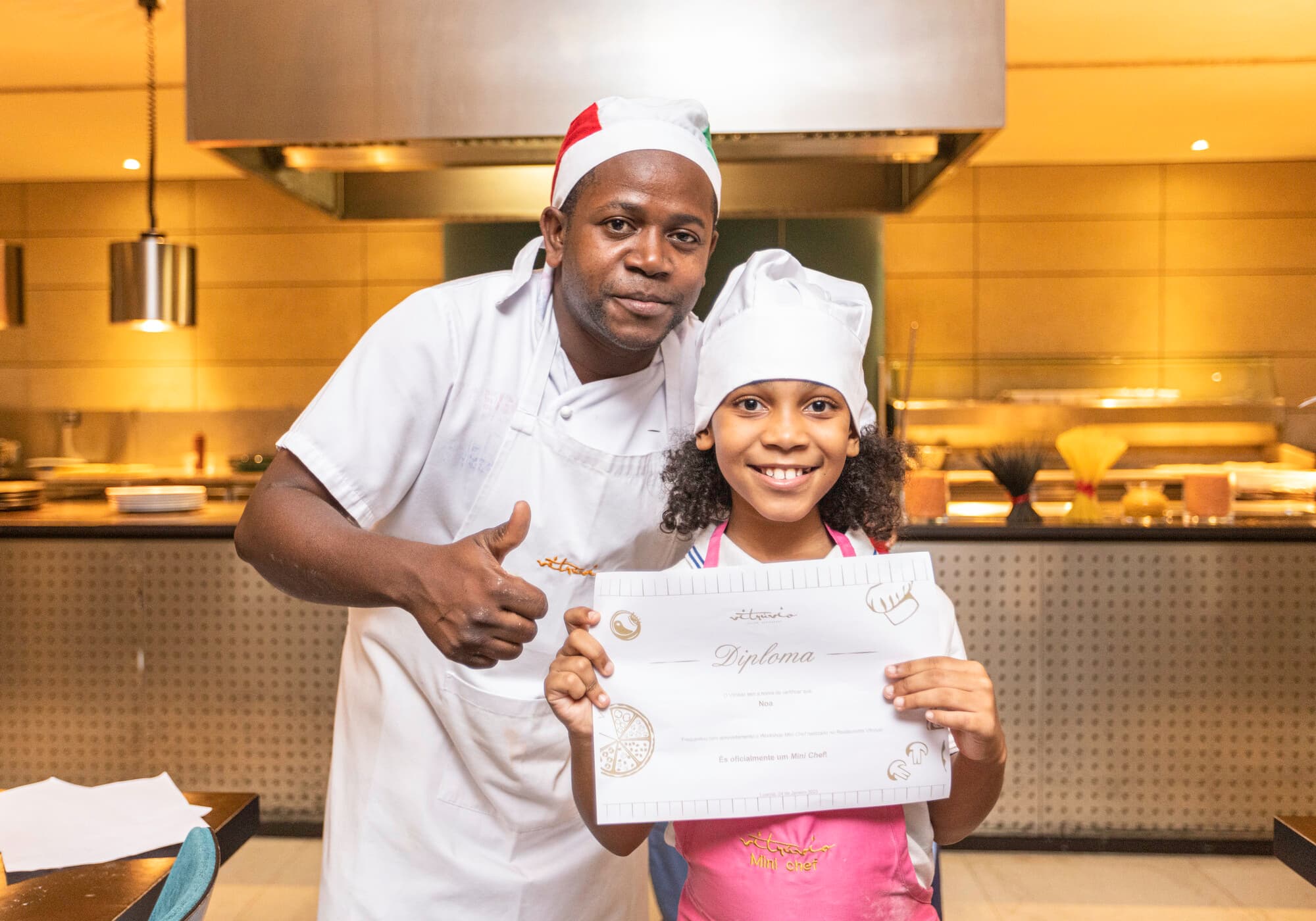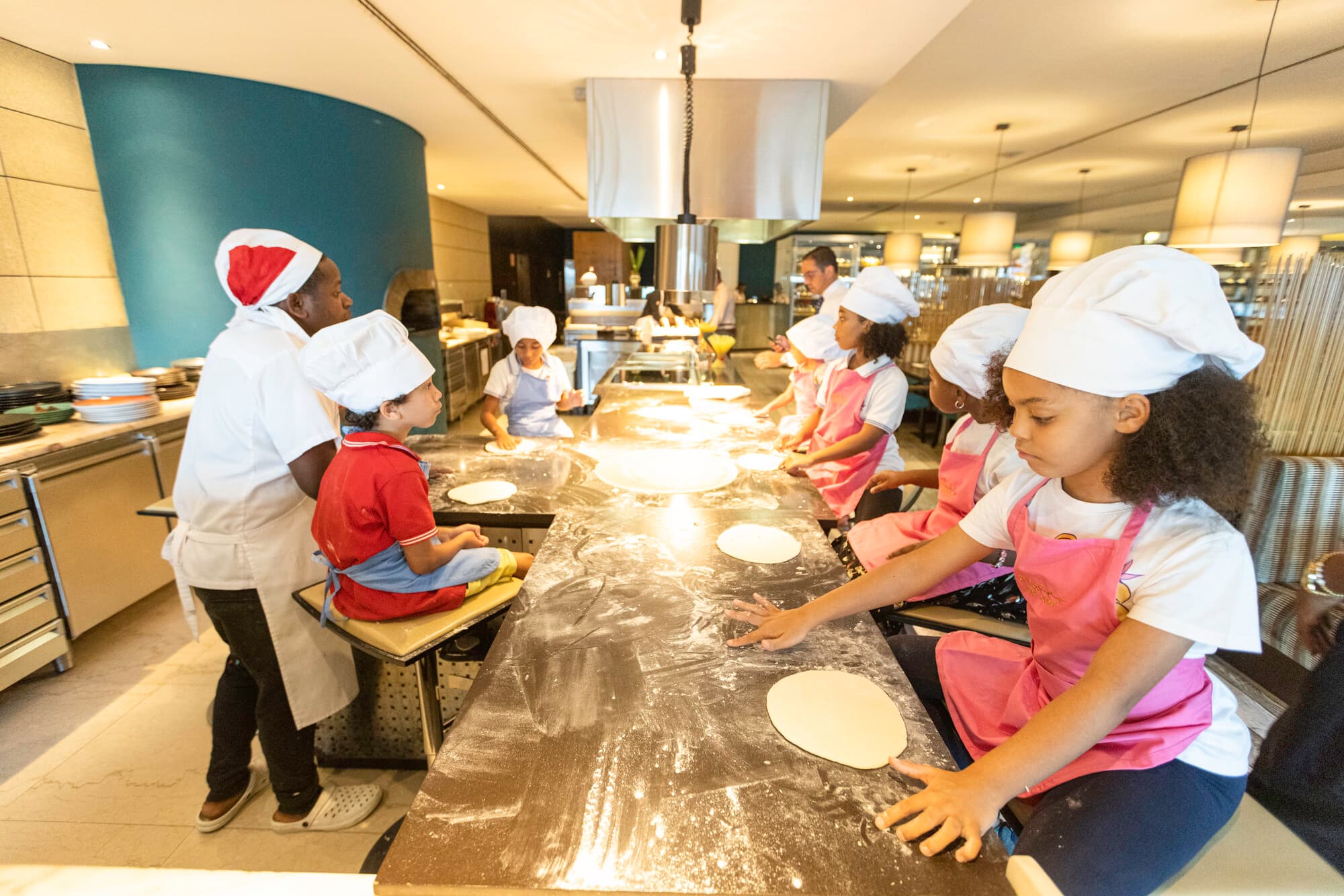 Mini Chefs
If you want to give your Mini Chefs a truly Italian moment, nothing could be more creative than the pizza workshop at the Vitrúvio restaurant.
PROGRAM:
Activities presentation
Workshop with the guidance of our pizzaiolo. Each child learns how to prepare a typical Italian fresh dough pizza, from choosing the ingredients to preparing the dough, sauce, filling and even baking in an original Italian oven
After the workshop, the little ones will have lunch on the pizza they have produced
After lunch, there is a free cinema session with popcorn
Delivery of the participation diploma
Schedule: Every day from 09 a.m. to 12 p.m. (booked in advance).
Included:
Apron and personalized hat
Recipe
Participation Diploma
Location: Vitrúvio Restaurante
Price: 25 000 Akz per child
Conditions: Minimum of 8 children