SANA Metropolitan
starstarstarstar
Easy to find and easy to like. The SANA Metropolitan lives in the middle of business hubs and universities.
315 Rooms
12 Meeting Rooms
Fitness Center
1 Restaurant & 1 bar
Private Car Park
Parking for buses
wifi free_breakfast bathtub smoke_free accessible local_parking restaurant fitness_center local_bar room_service






SANA Malhoa
starstarstarstar
We are where you need to be. The ideal environment, next to one of the main business areas.
185 Rooms
7 Meeting Rooms
Fitness & Wellness Centre
1 Restaurant & 2 Bars
Private car park
wifi free_breakfast room_service spa local_bar family_restroomsmoke_free local_parking airport_shuttle bathtub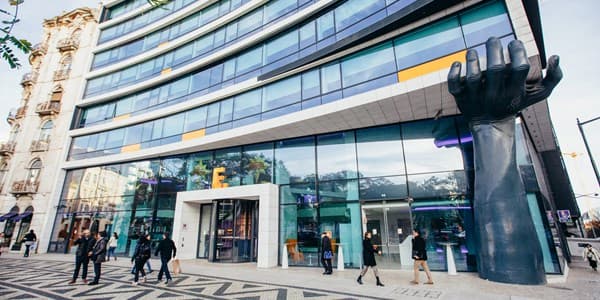 EVOLUTION Lisboa
starstarstarstar
Here you have total control over your stay, your meals, your free time and your work.
129 Rooms
1 Multimedia Meeting Room
Self check-in kiosks
24/7 Restaurant & Bar
Fitness & Wellness Area
DJ & Live Music
wifi free_breakfast fitness_center local_bar bathtub room_service local_parking pool smoke_free airport_shuttle









SANA Sesimbra
starstarstarstar
An open window to the beach, nature and gastronomy. Only 30 minutes from Lisbon.
100 Rooms
3 Meeting Rooms
Fitness & Wellness Center
Warm outdoor pool with cover
1 Restaurant & 1 Panoramic Bar
Private car park
Outdoor jacuzzi
wifi local_parking free_breakfast pool airport_shuttle local_bar smoke_free beach_access fitness_center restaurant







SANA Silver Coast
starstarstarstar
Welcome to a hotel with soul and history. In a 19th century building, a space of comfort and elegance is born.
87 Rooms
2 Meeting Rooms
1 Restaurant & 1 Bar
Private car park
1 Corporate Room
wifi local_parking free_breakfast restaurant smoke_free ac_unit bathtub family_restroom accessible local_bar