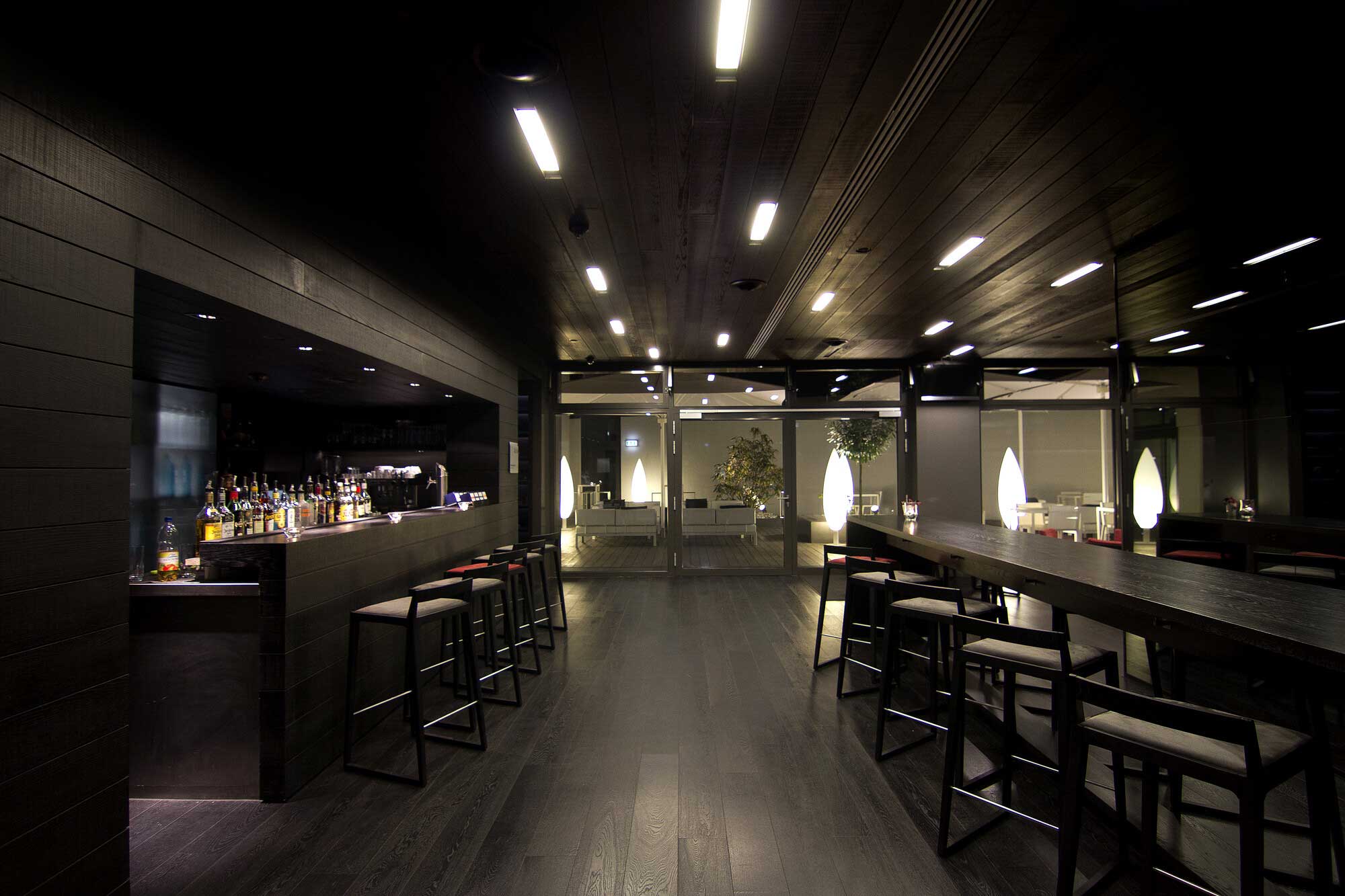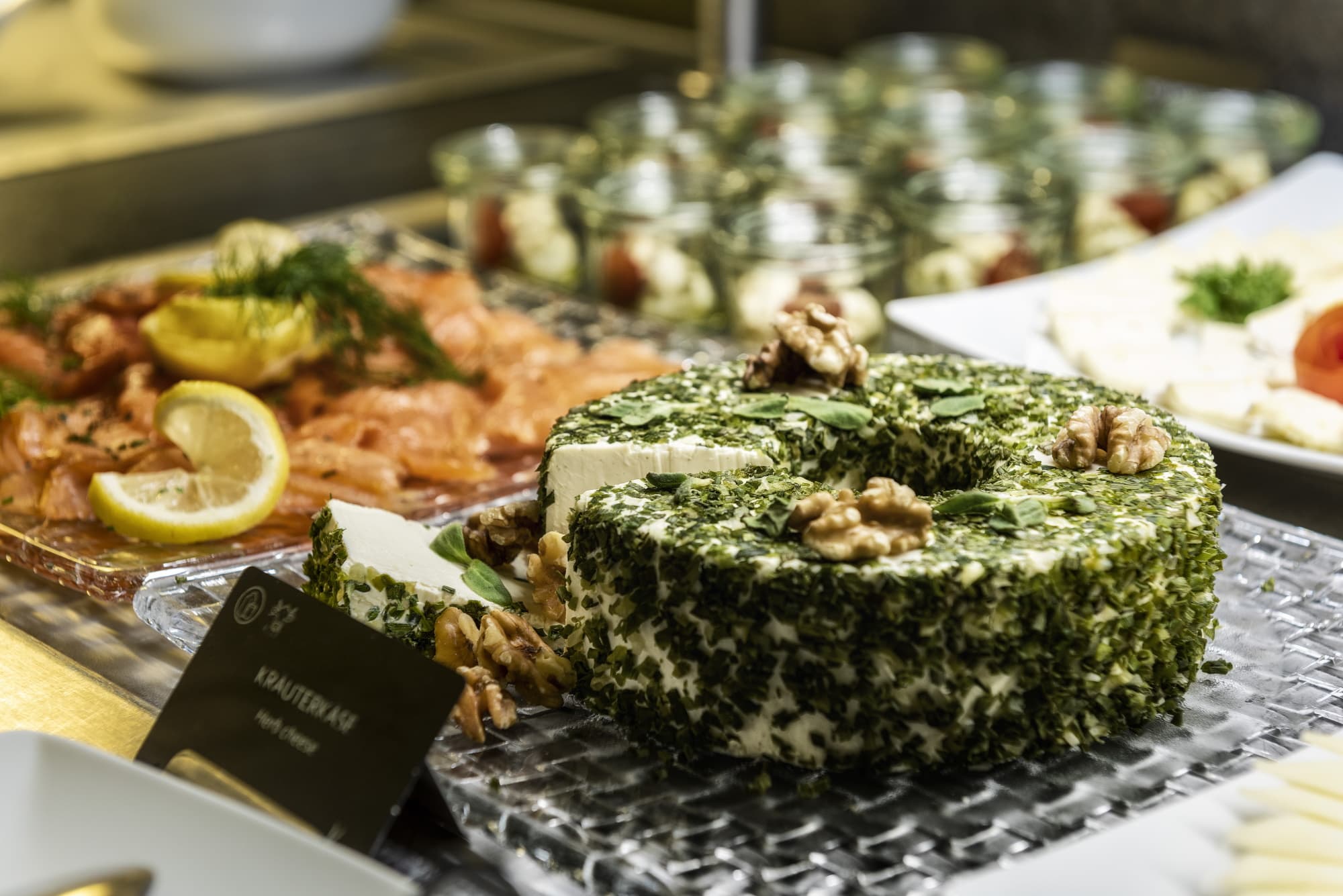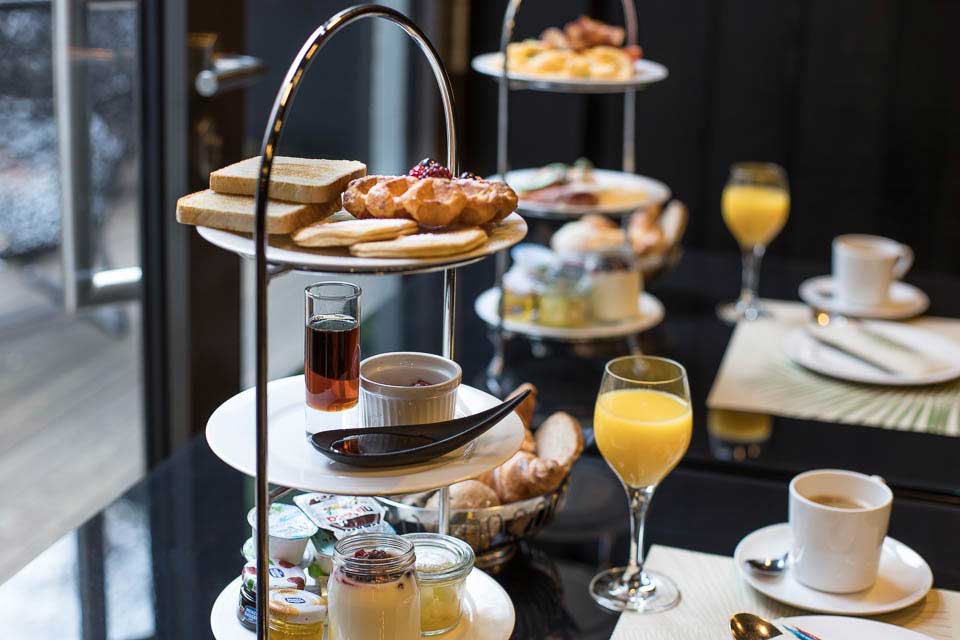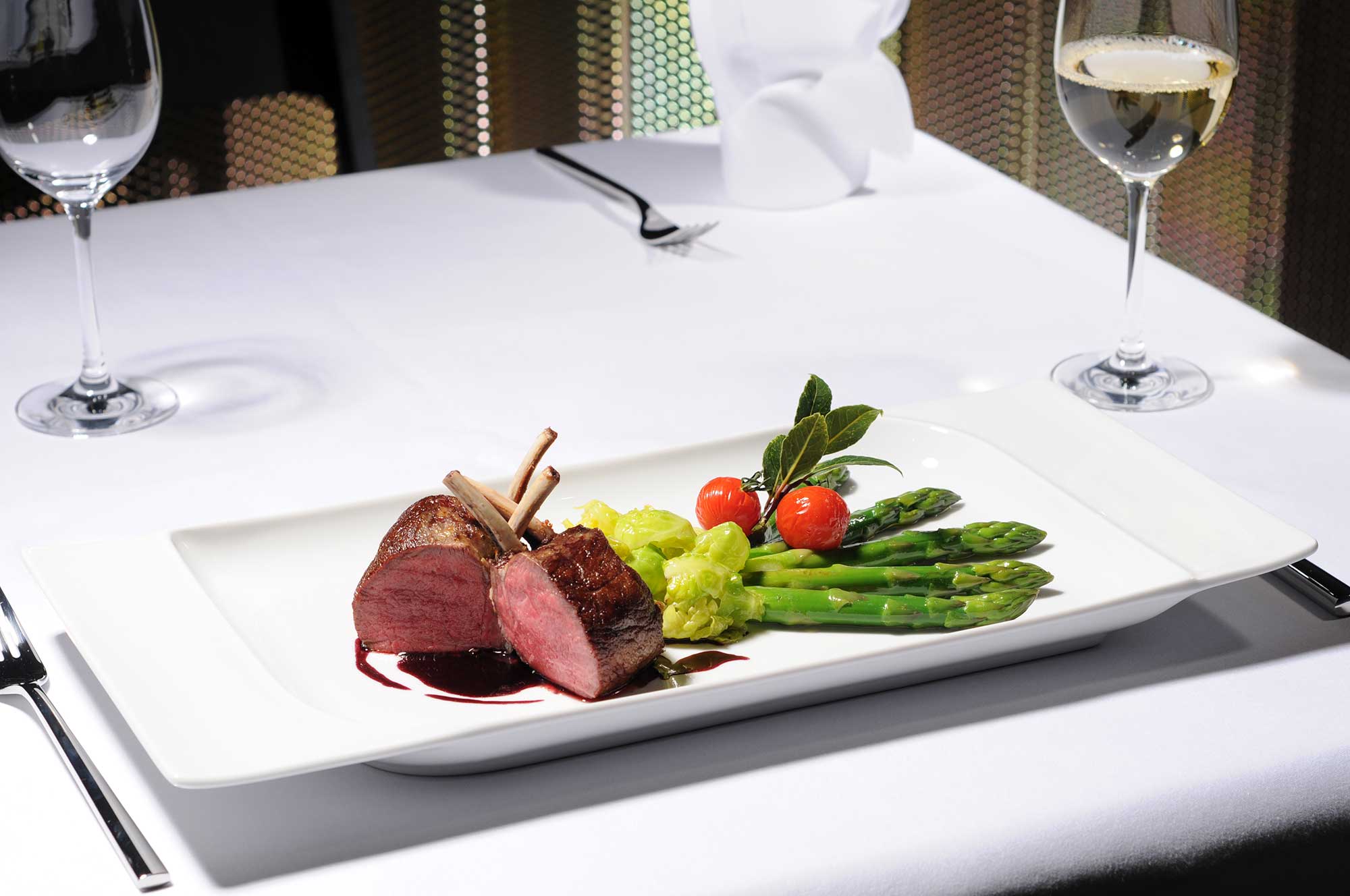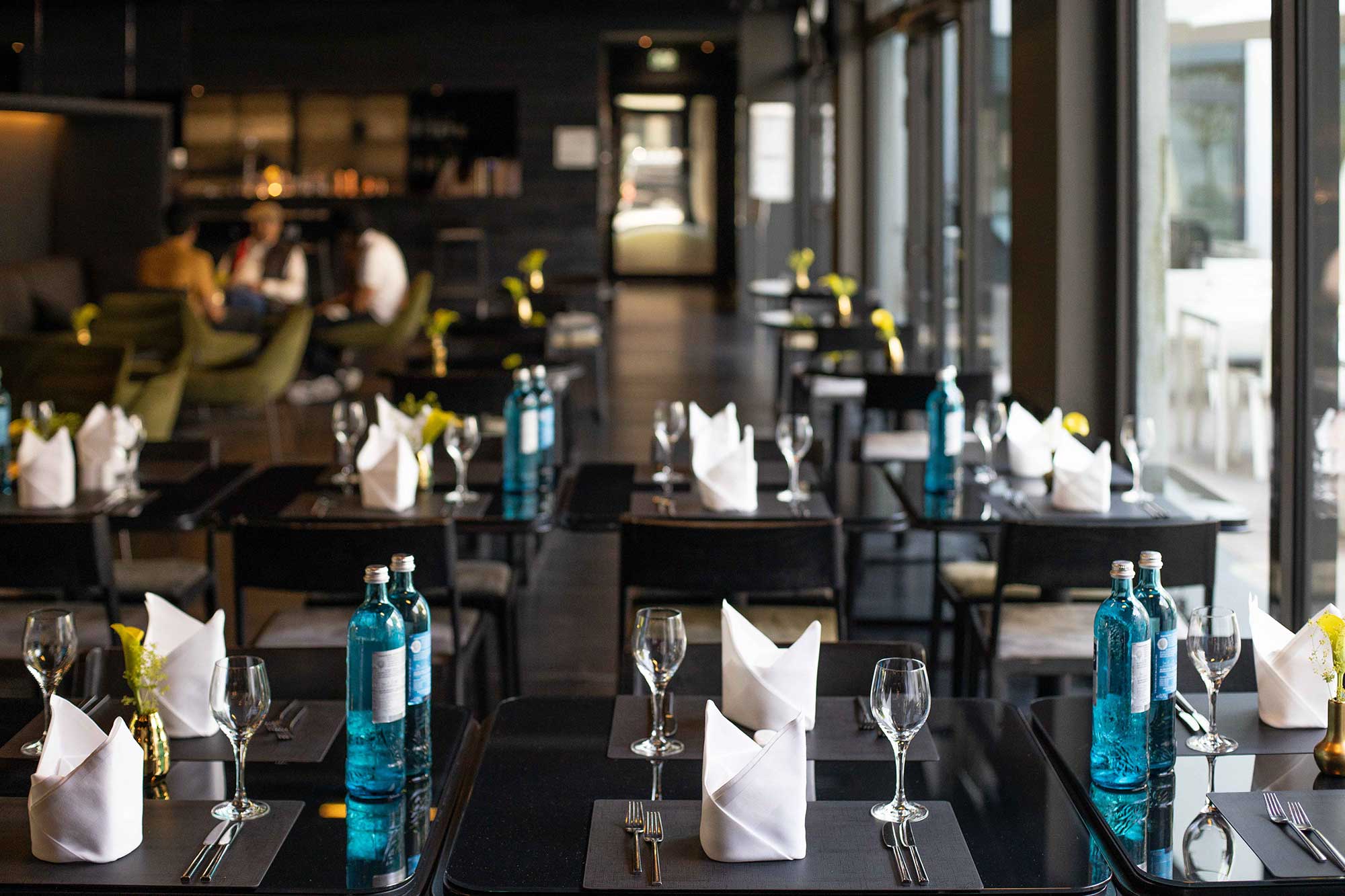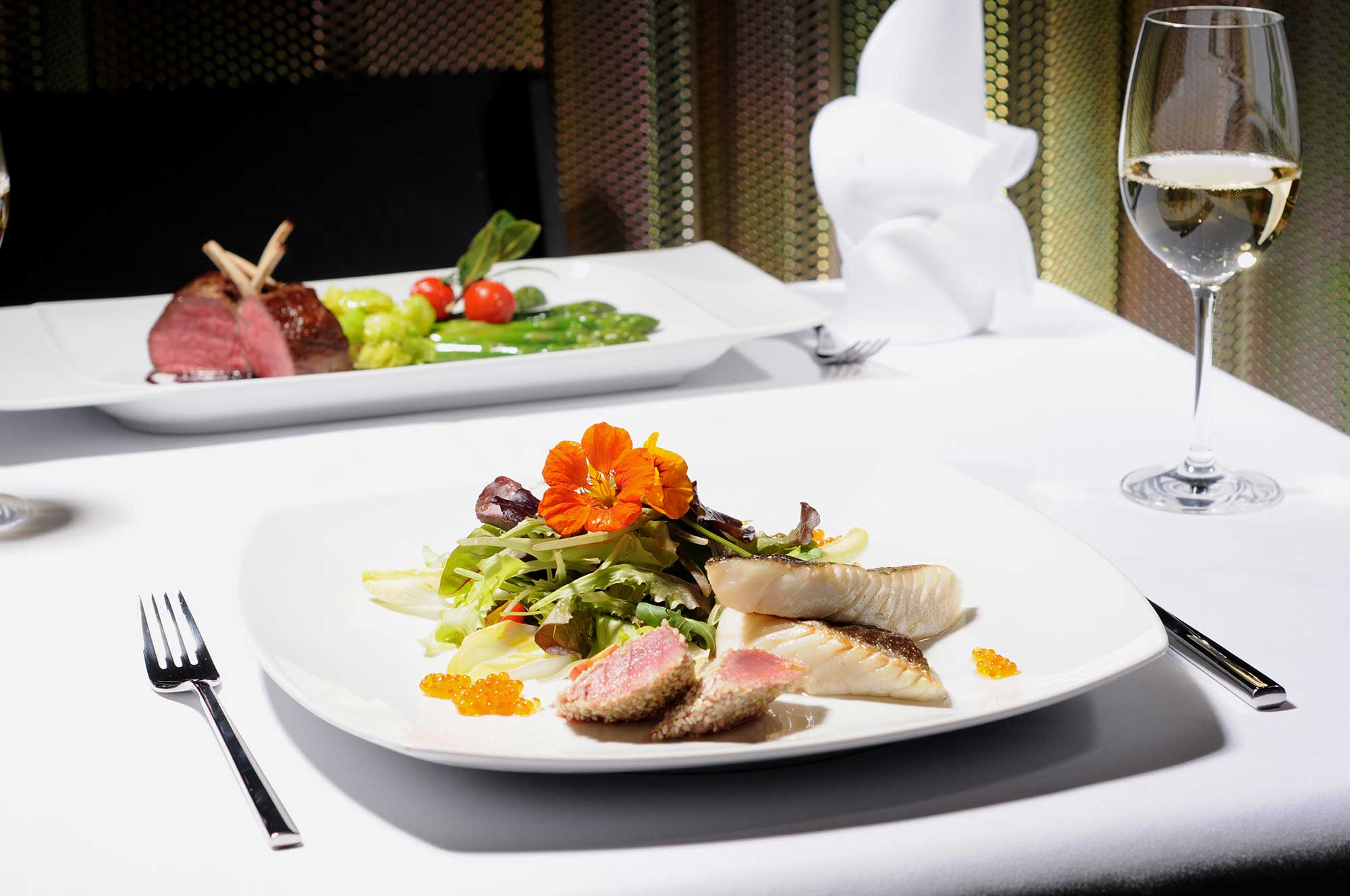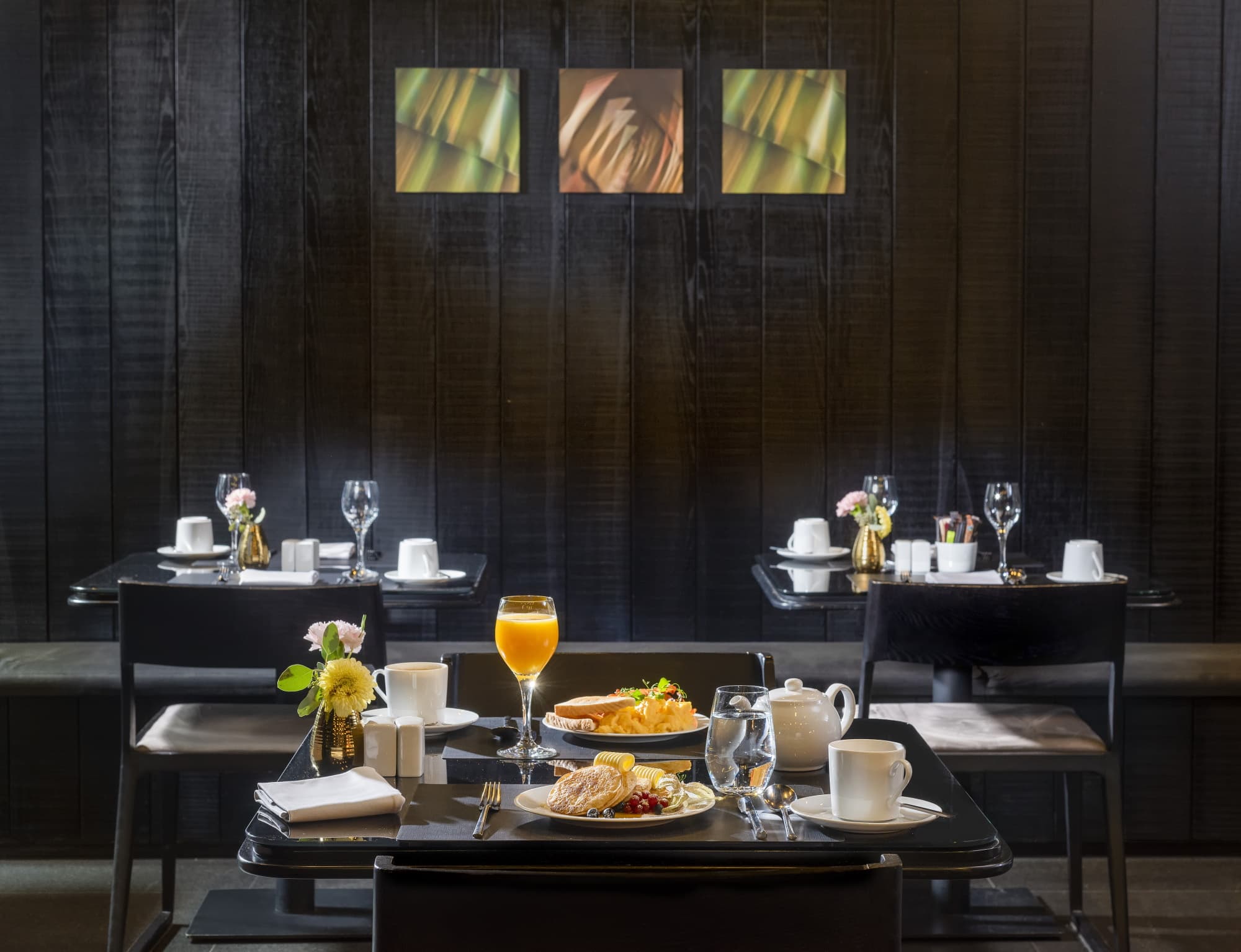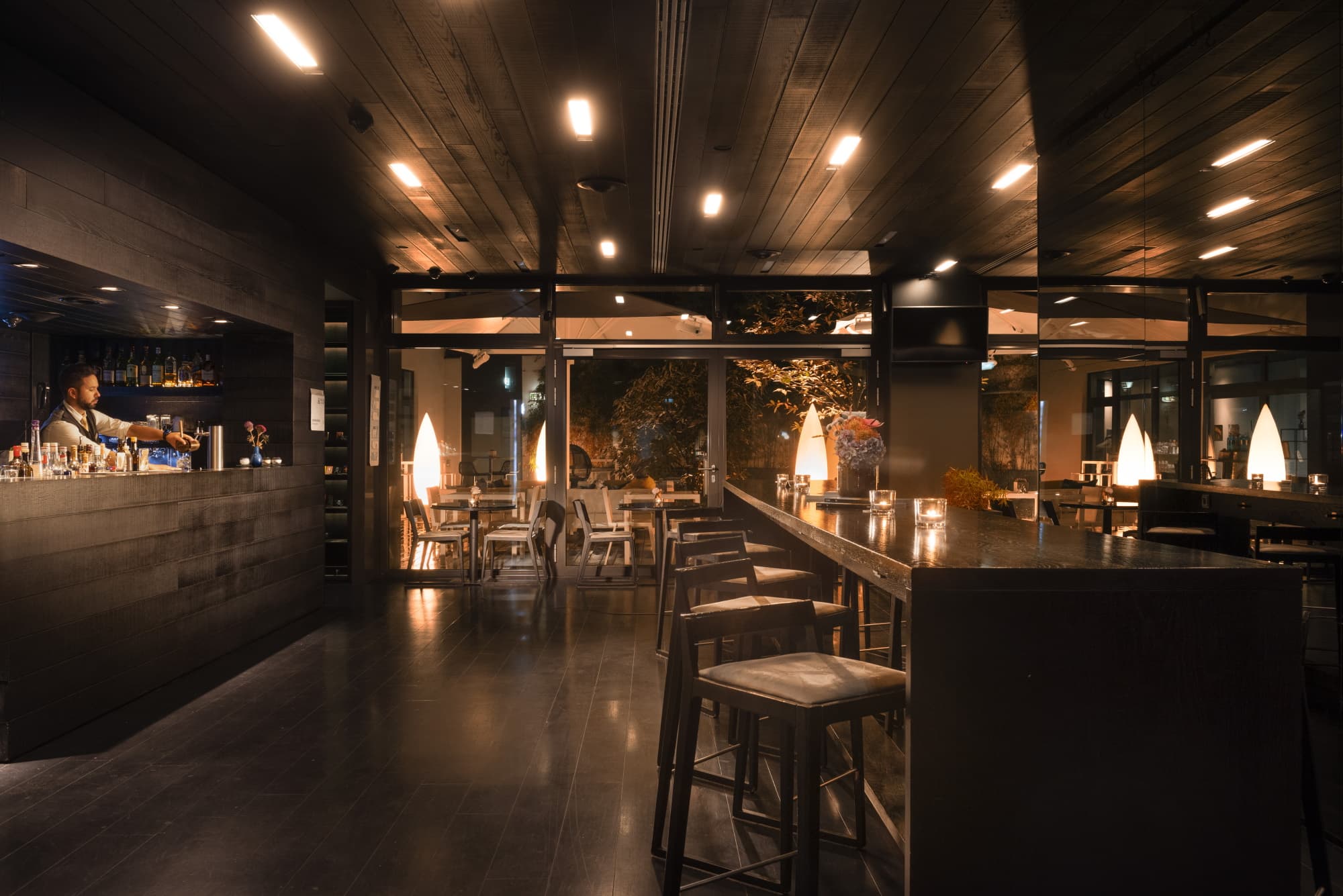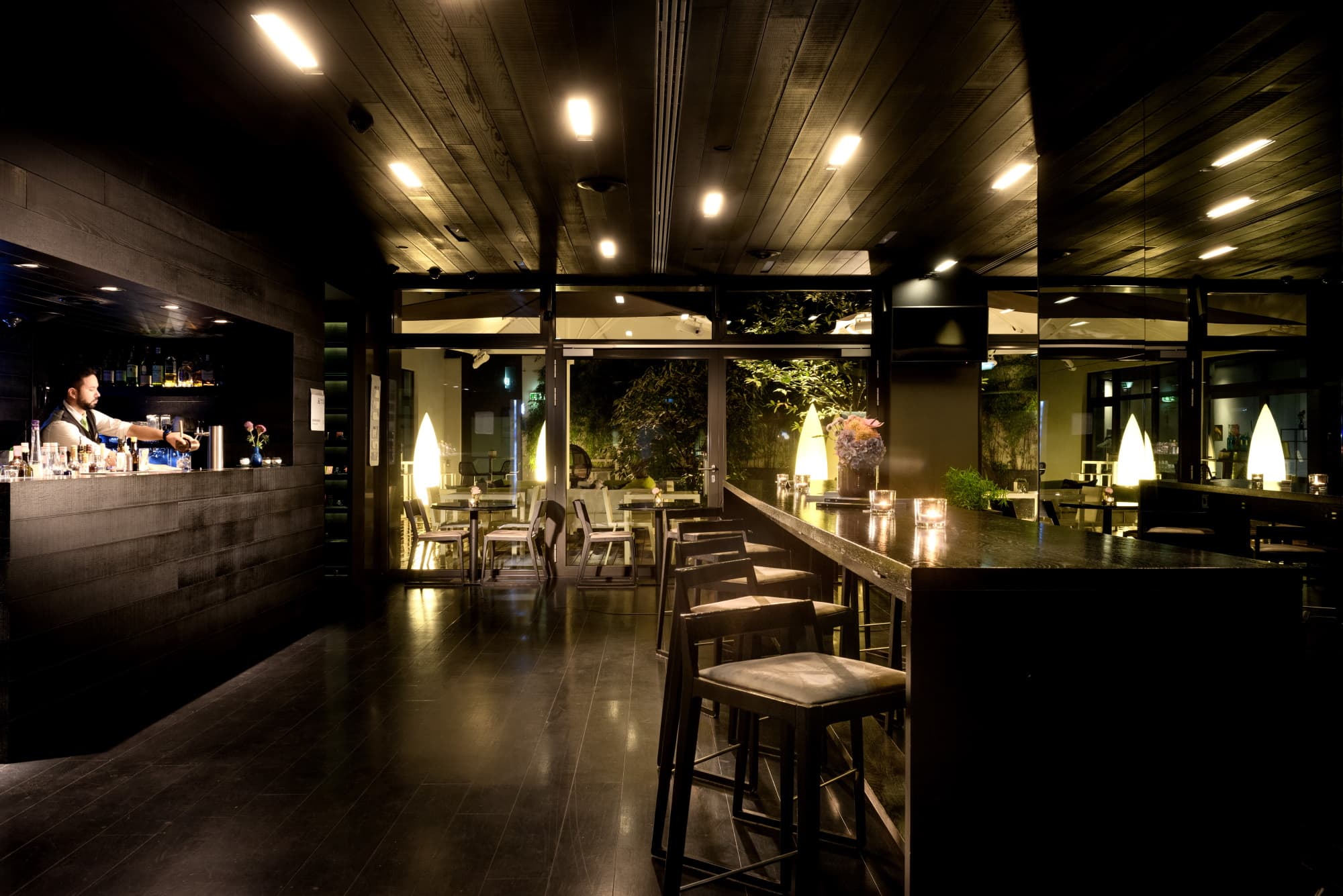 Lobby Restaurant
SANA BERLIN HOTEL OFFERS AN ELEGANT CASUAL AND EASY CULINARY EXPERIENCE IN THE DYNAMIC BERLIN CITY
The Restaurant & Bar concept follows the same hotel vision, space – geometry - integration, giving a sense of sobriety, simplicity and above all uniqueness to the experience.
SANA BERLIN Hotel is not only a place to sleep, is also about proposing a place where Guests, Locals and Visitors can come together to share savory international cuisine, with local and Portuguese signature dishes and drinks. All enjoying a design Lobby Bar & Lounge Terrace and Restaurant with an elegant casual vibe during the day and semi-formal at nightfall. In addition, in the heart of the hotel, surrounded by a charming greenery, you will find a trendy seasonal heated Lounge terrace, a little oasis of peace in the center city.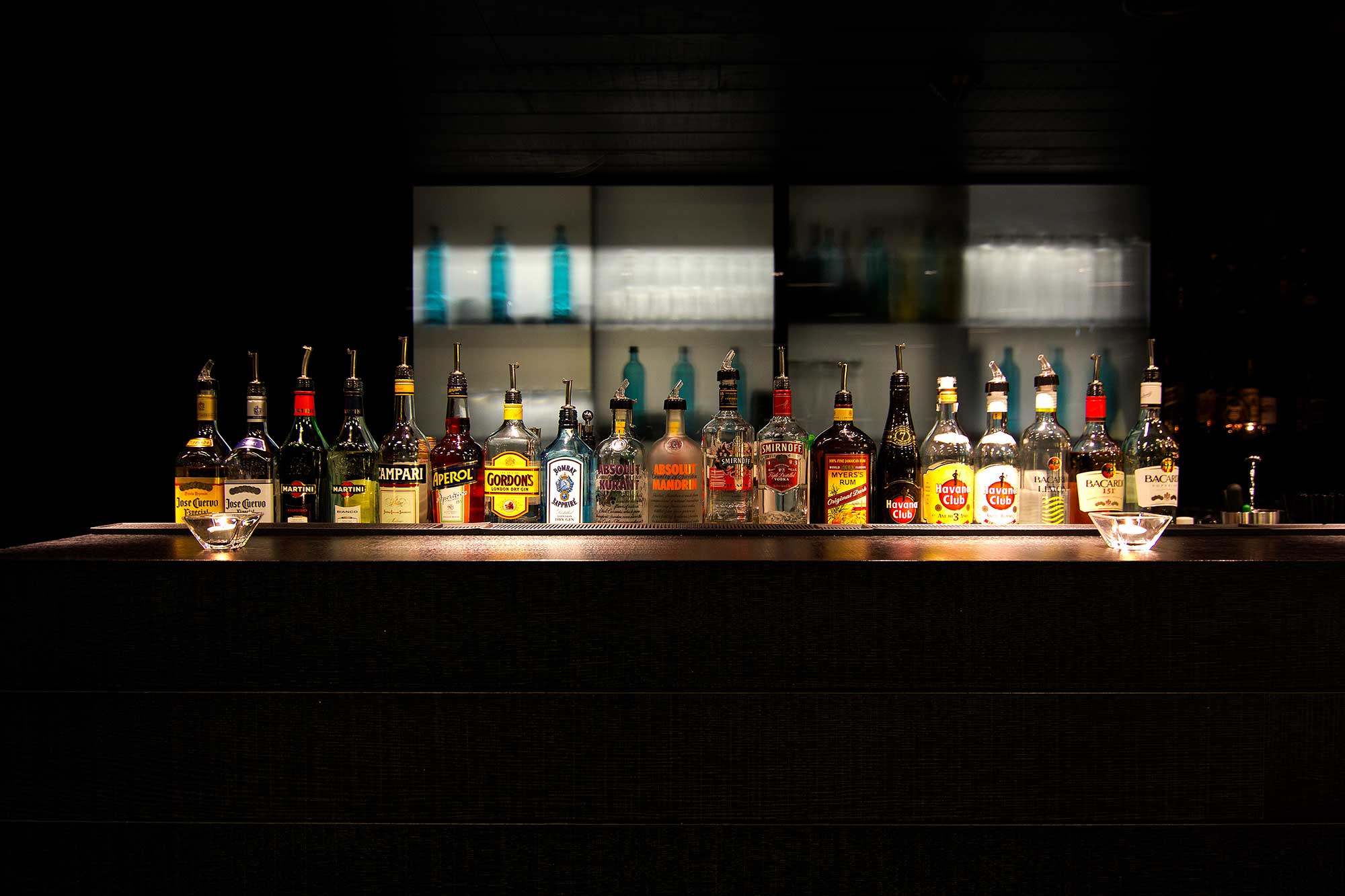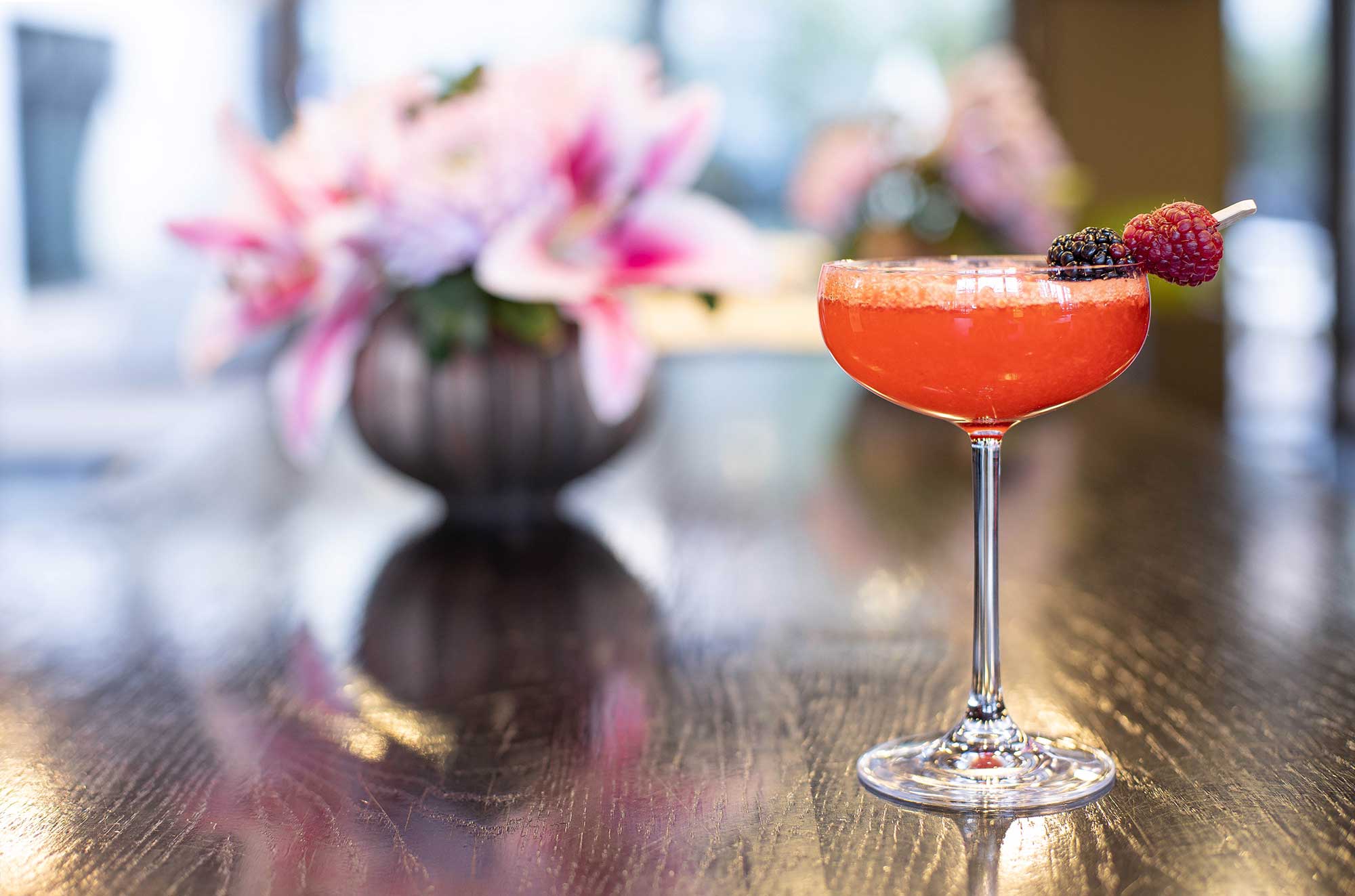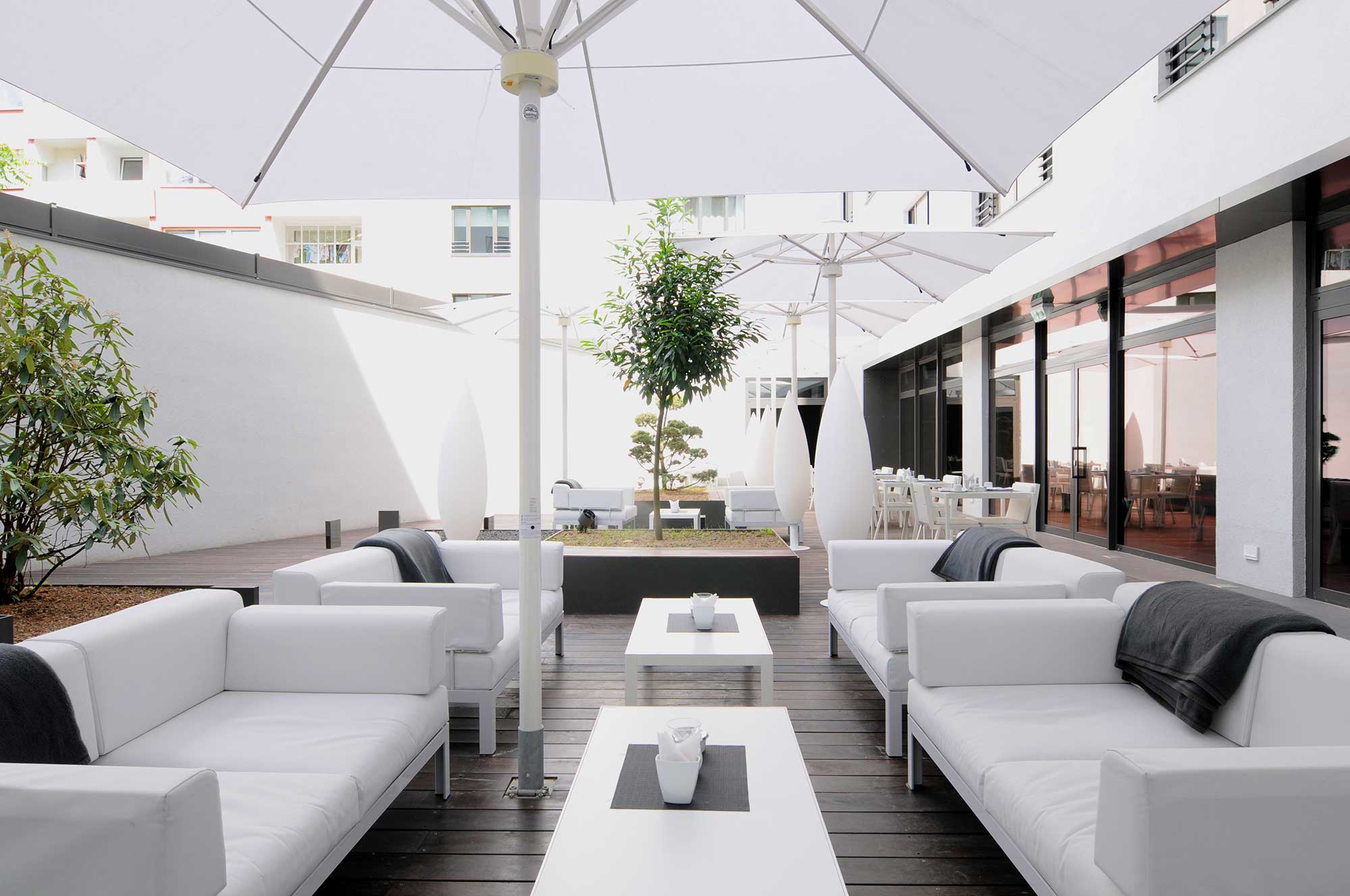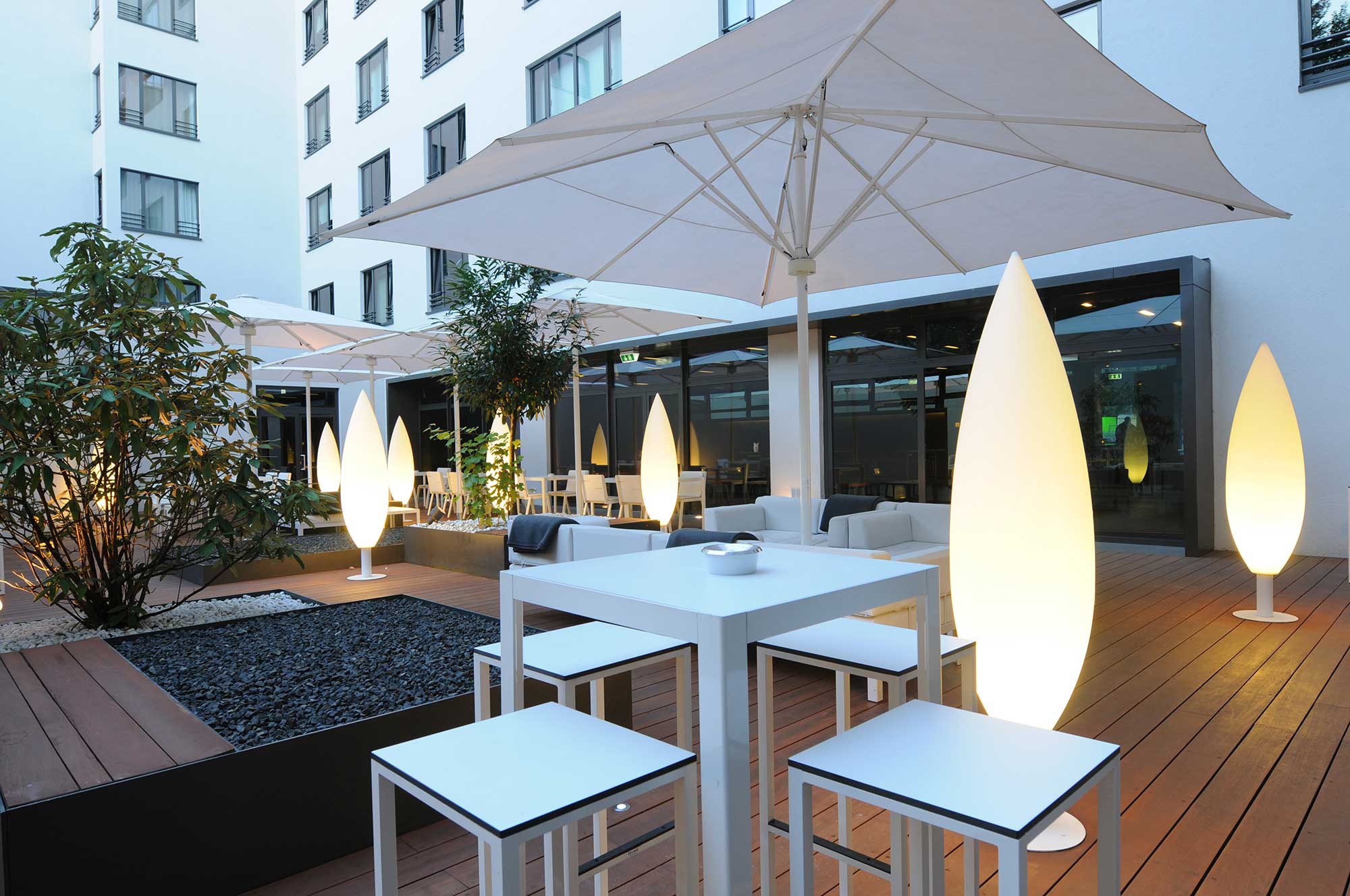 Bar & Terrace
For a stunning reception
Starting from the entrance we are irresistibly attracted by the warm glow which emanates from its golden light bottles wall and its majestic central ellipse Led ceiling. A stunning welcoming vibe dawning immediately our attention and curiosity to try the delicious classic or elaborate drinks proposed in the menu to the catchy and cool beat of the back music, and eventually of a DJ on special occasions.
The Bar suggests a satisfying snack and beverage menu for newcomers and connoisseurs alike, not only for business or leisure Guests but also for visitors from nearby. Able to provide different seating preferences, from the lobby to the gorgeous Terrace with natural light and luscious greenery adornments, to the Private Room for the more exclusive business or event moments.
The perfect convivial meeting point to meet, to work, to relax, to drink and to eat throughout the day and in any order you prefer.