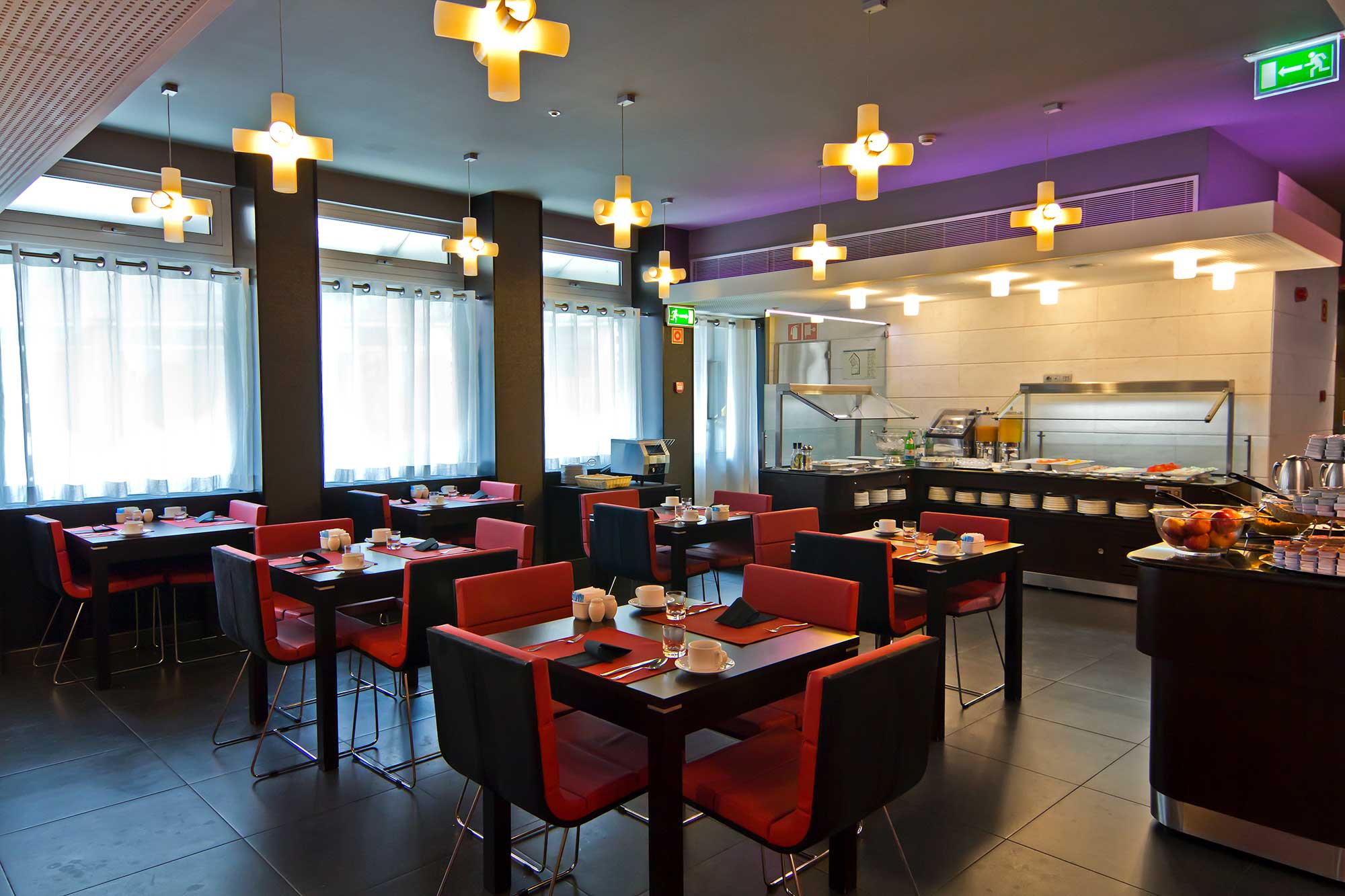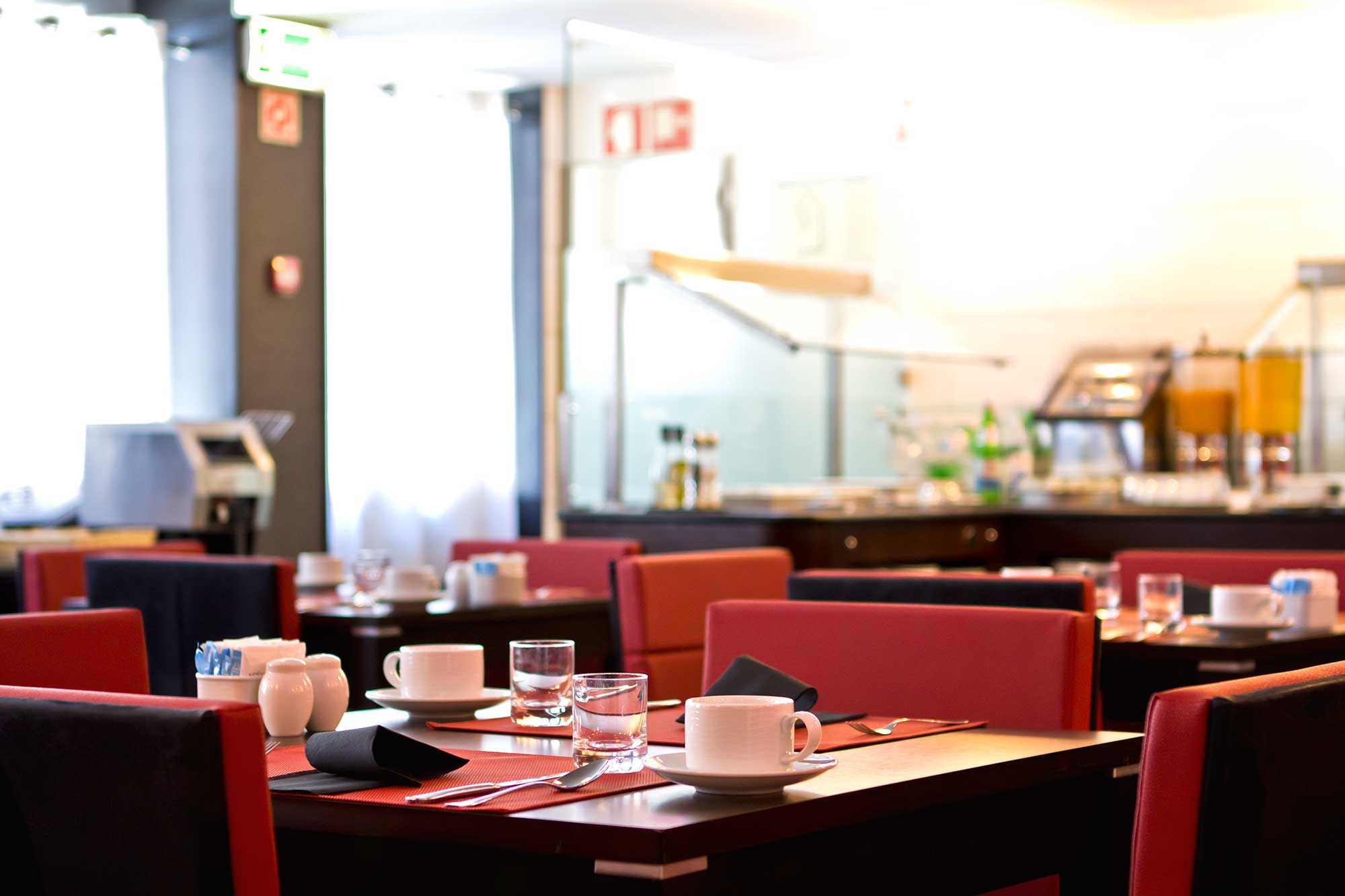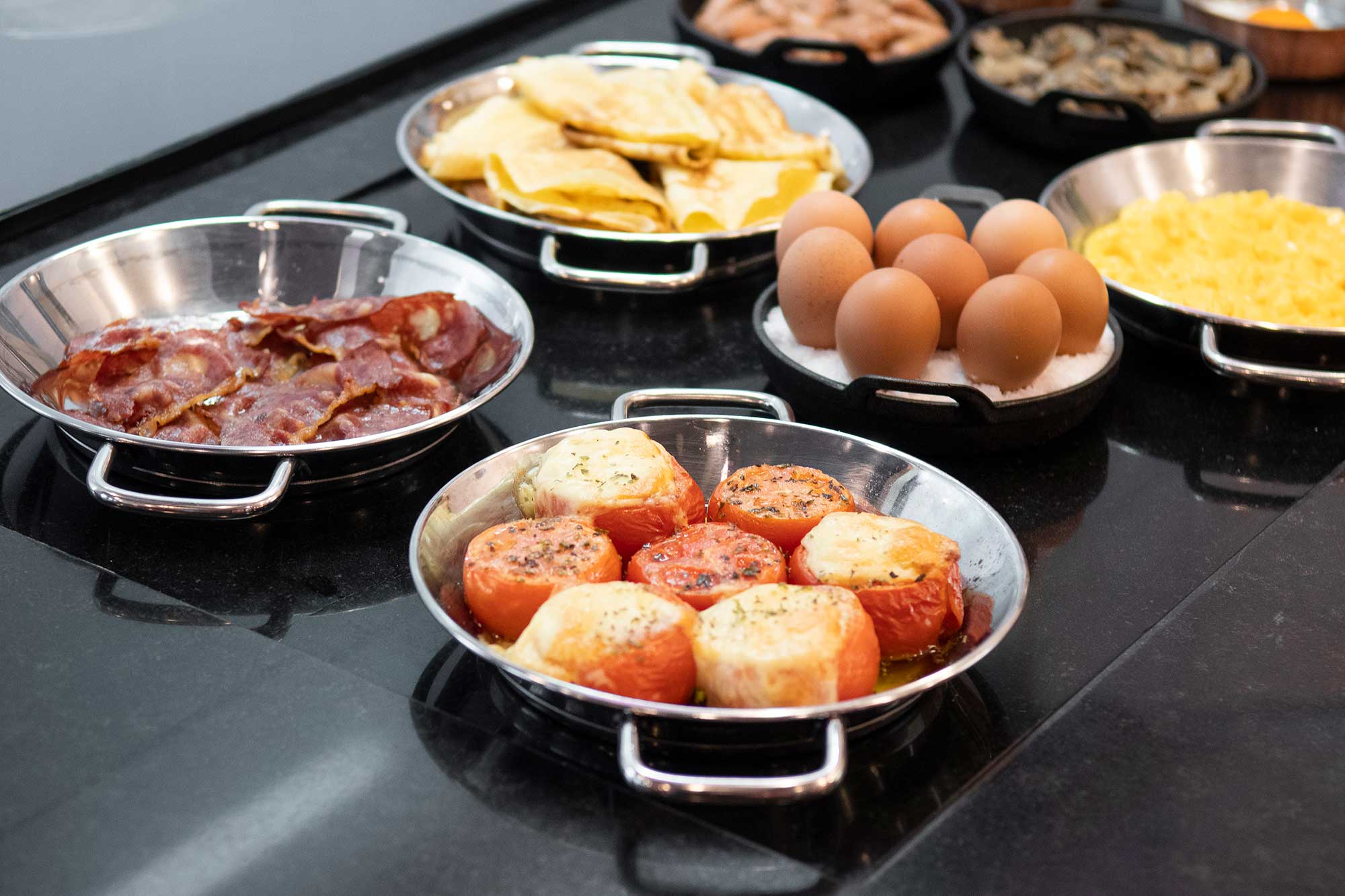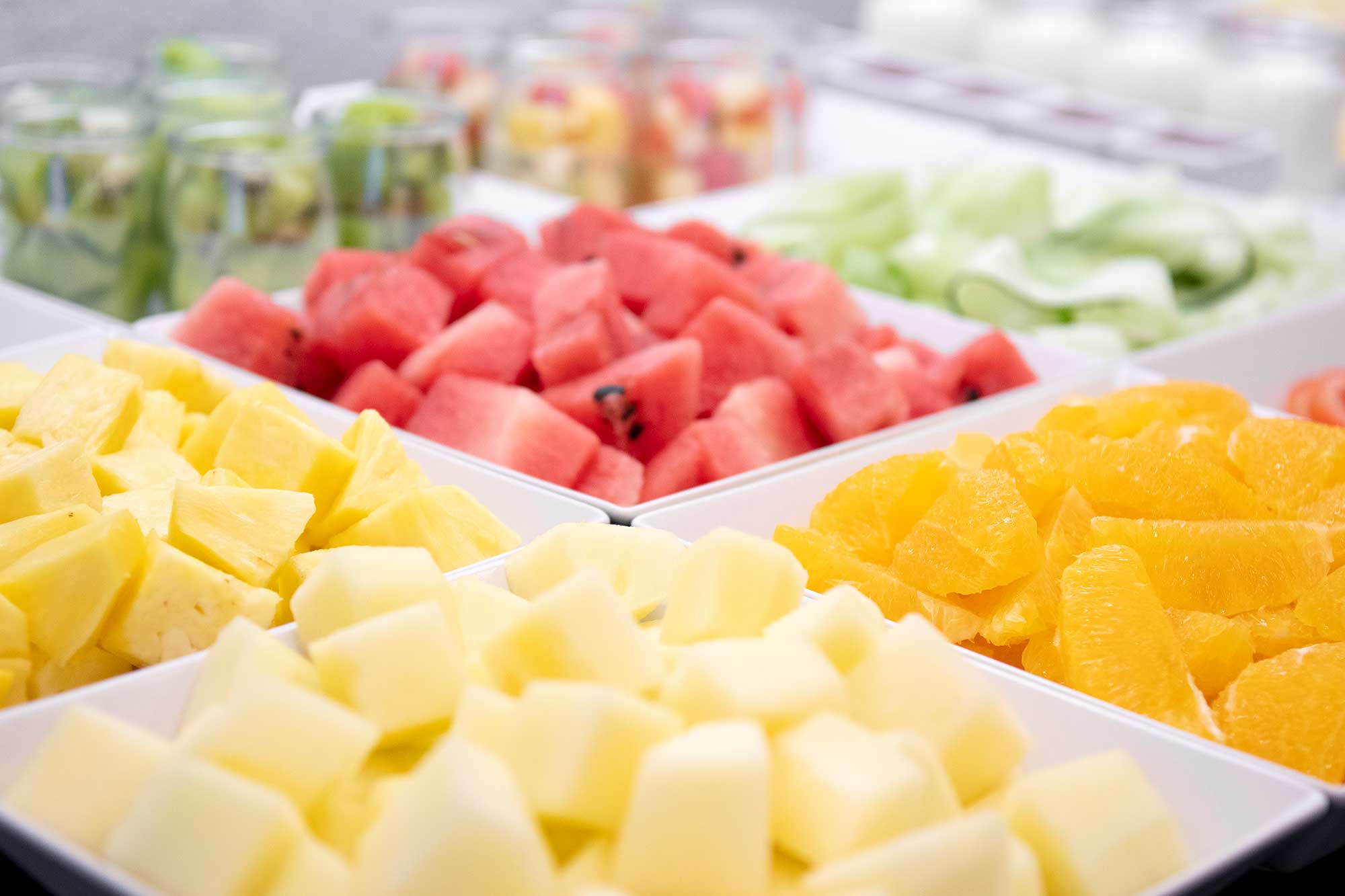 Lunch & Dinner for all kind of taste
SANA Capitol's Restaurant offers a seductive and irreverent atmosphere for breakfasts and group lunches or dinners.  It features a design with strong and contrasting colours as well as, creative lighting and textures.
Breakfast |  from 7:00 a.m. to 10:30 a.m.
Hot and cold dishes
Juices
Fresh fruit
Cakes and pastries
Cereals
Various breads
Group Lunches and Dinners
The conference room can also be booked for group lunches or dinners, upon request made to the hotel.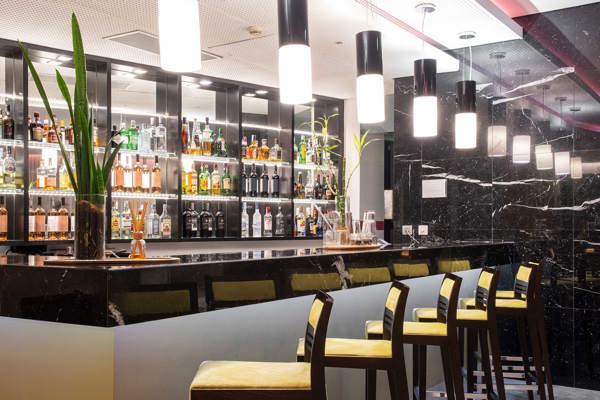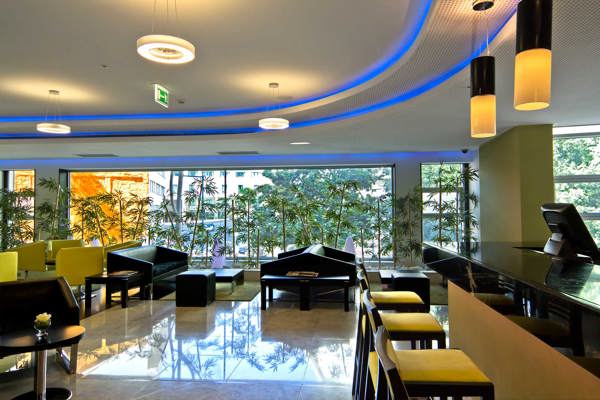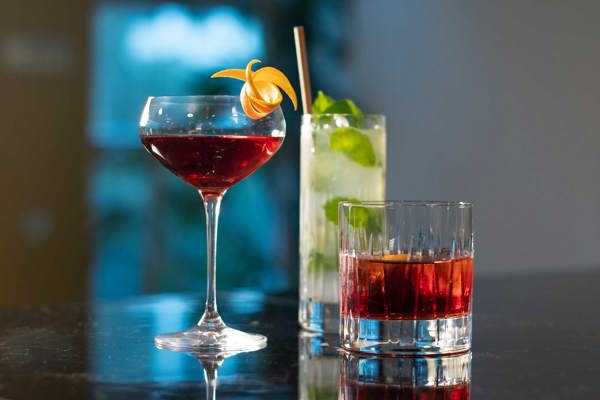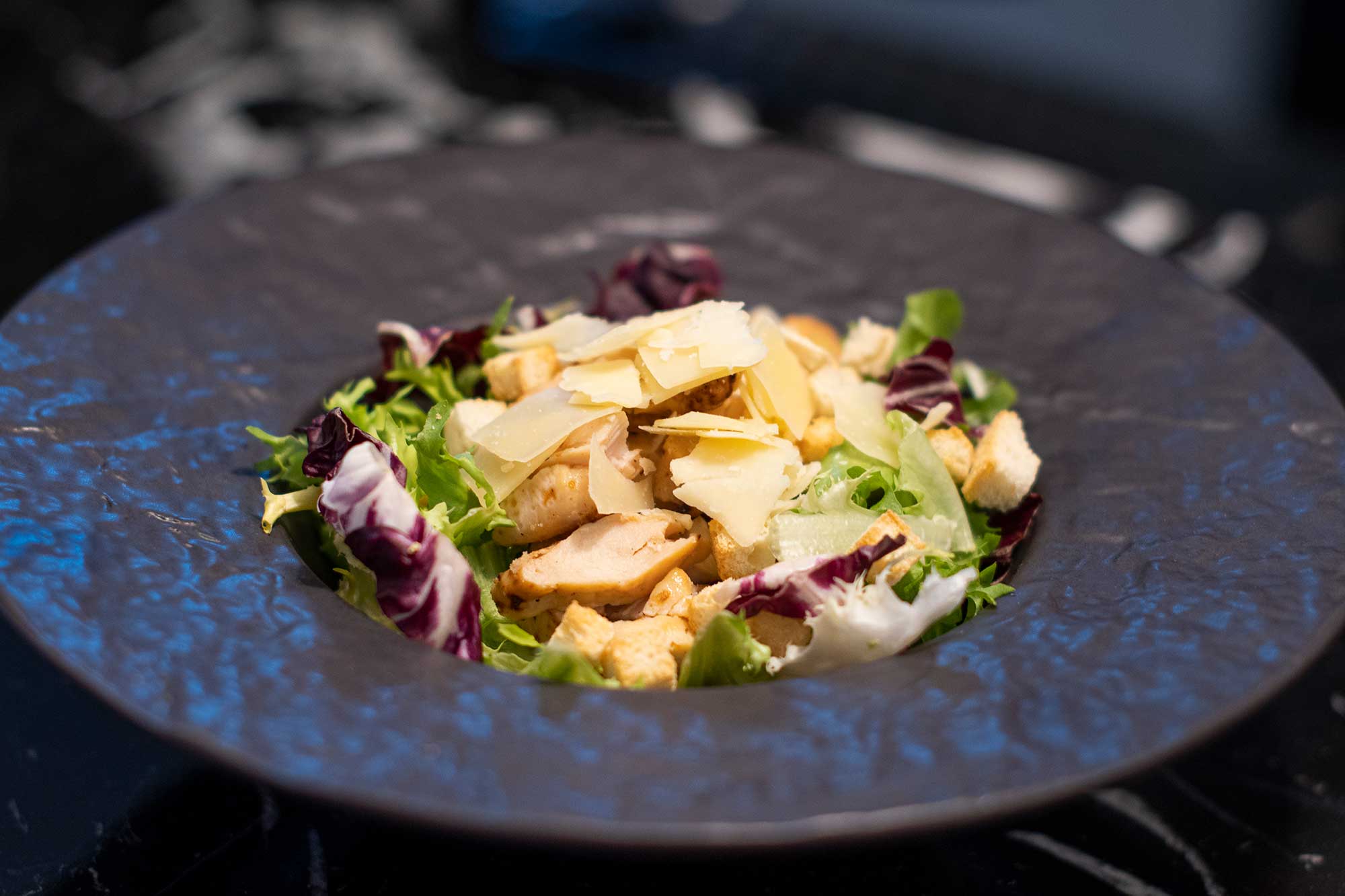 C Bar
C stands for Capitol, Capital, Cosmopolitan, Central, Comfortable and Cool
With sofas and comfortable chairs, natural light, a varied menu and two plasmas, the SANA Capitol bar is the perfect space, in the centre of Lisbon, for a coffee, a drink or a light meal.
Opening hours:
11:00 a.m. to 12:00 midnight
Suggestions:
Sandwiches Menu (served in rustic bread with green salad and cherry tomatoes)
Smoked salmon, cucumber and lemon sauce
Tuna, arugula and yogurt sauce with green apple
Grilled chicken, cured mozzarella and tomatoes marinated in olive oil, garlic and oregano
Ham and Brie cheese