Discover the epic flavors of our restaurants and bars
Find here all the restaurants and bars of the EPIC SANA Marquês Hotel, with a delicious variety of original flavors and world cuisines.
From the emblematic Italian trattoria at ALLORA to the traditional Japanese cuisine honored at KŌJI, our restaurants and bars promise to open your gastronomic horizon. The offer also includes the tropical breakfast at The Garden and the tasty Portuguese bakery and pastry specialties at Bread & Friends. To complement this, visit the Sky Pool Lounge on the rooftop of the hotel, the BE Epic Bar right at the entrance and be sure to try an exclusive cocktail to the sound of the resident DJ.
All the restaurants and bars are located on Av. Fontes Pereira de Melo, in Lisbon, next to Praça Marquês de Pombal and overlooking Parque Eduardo VII.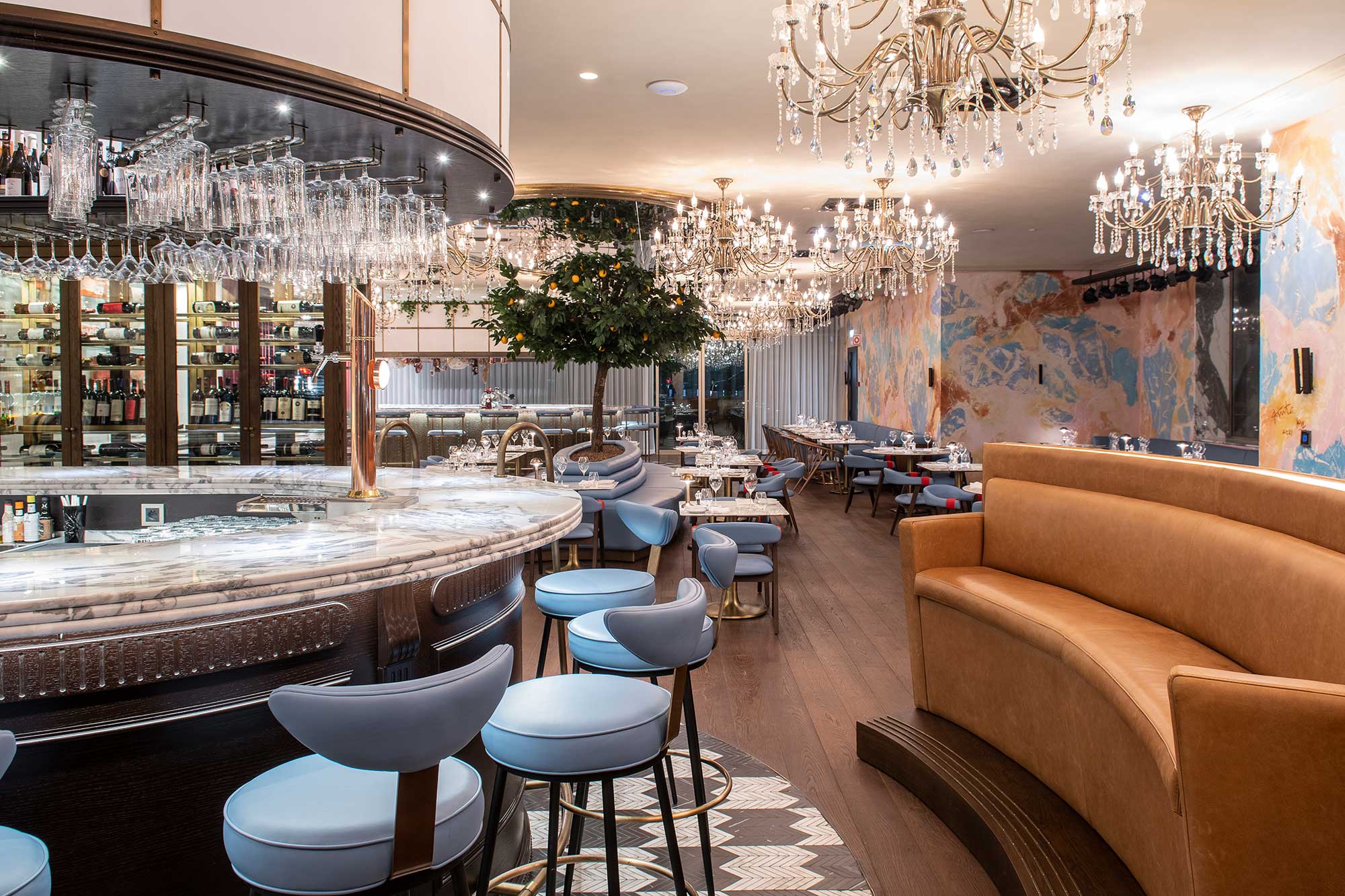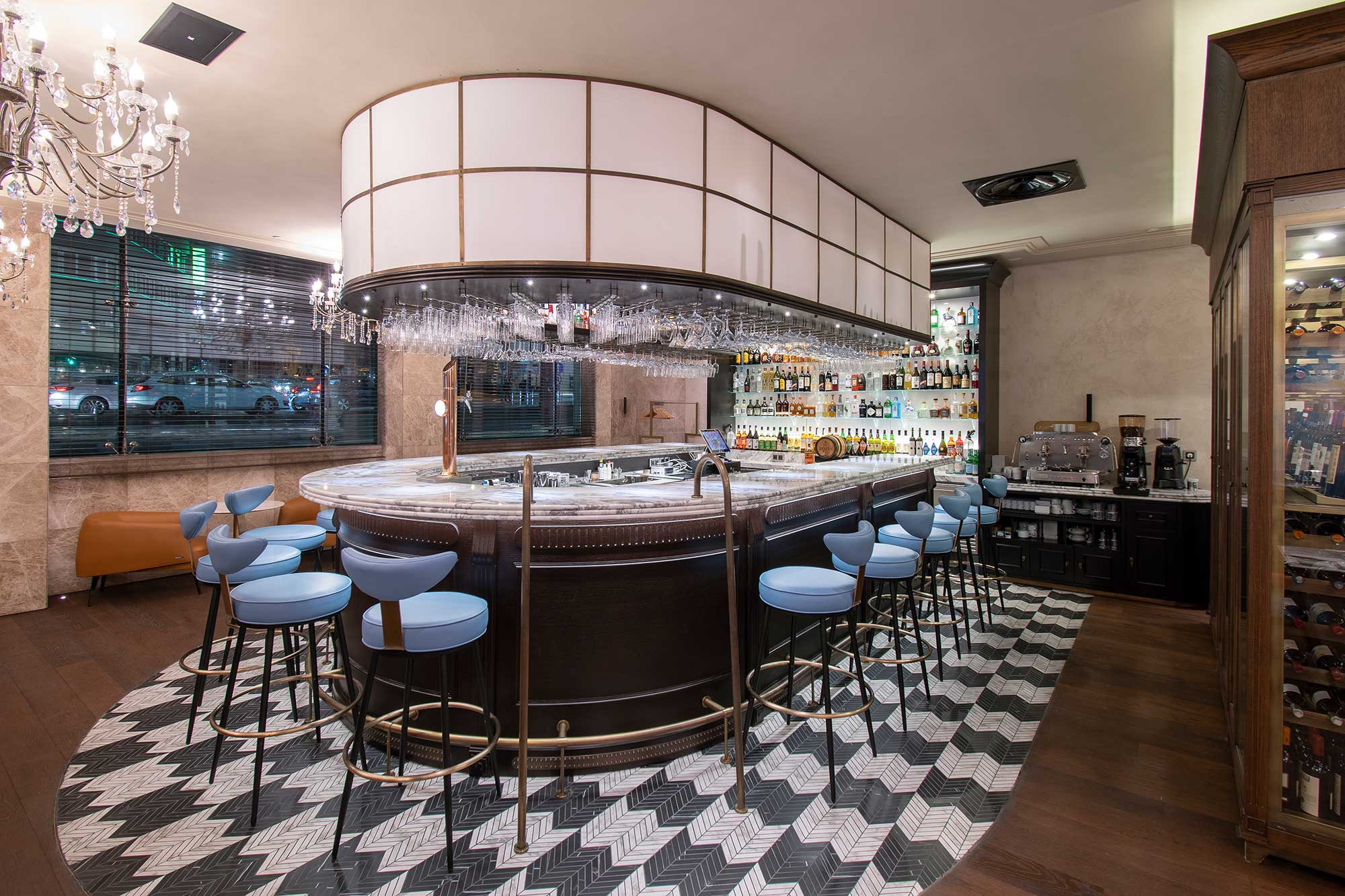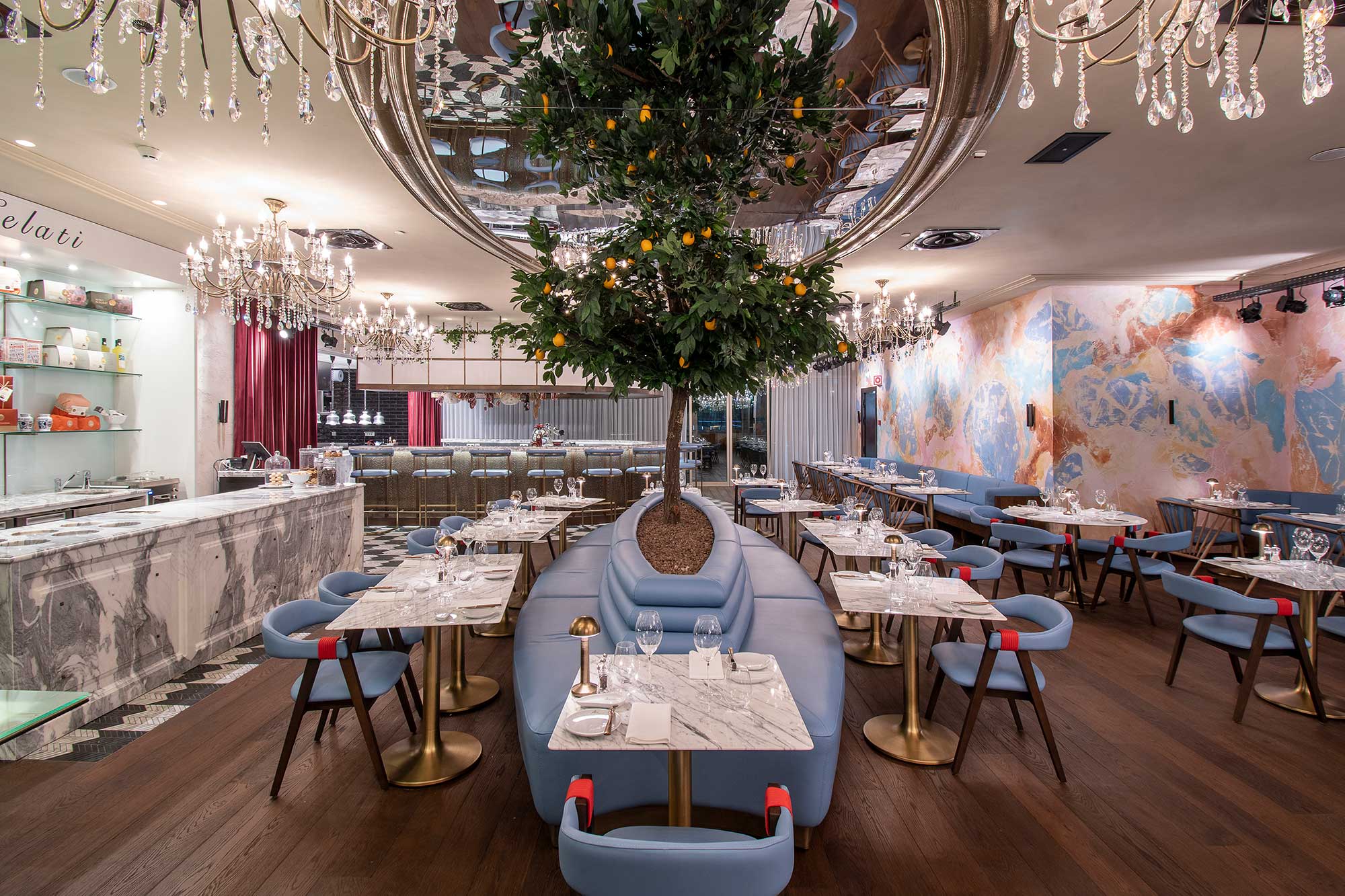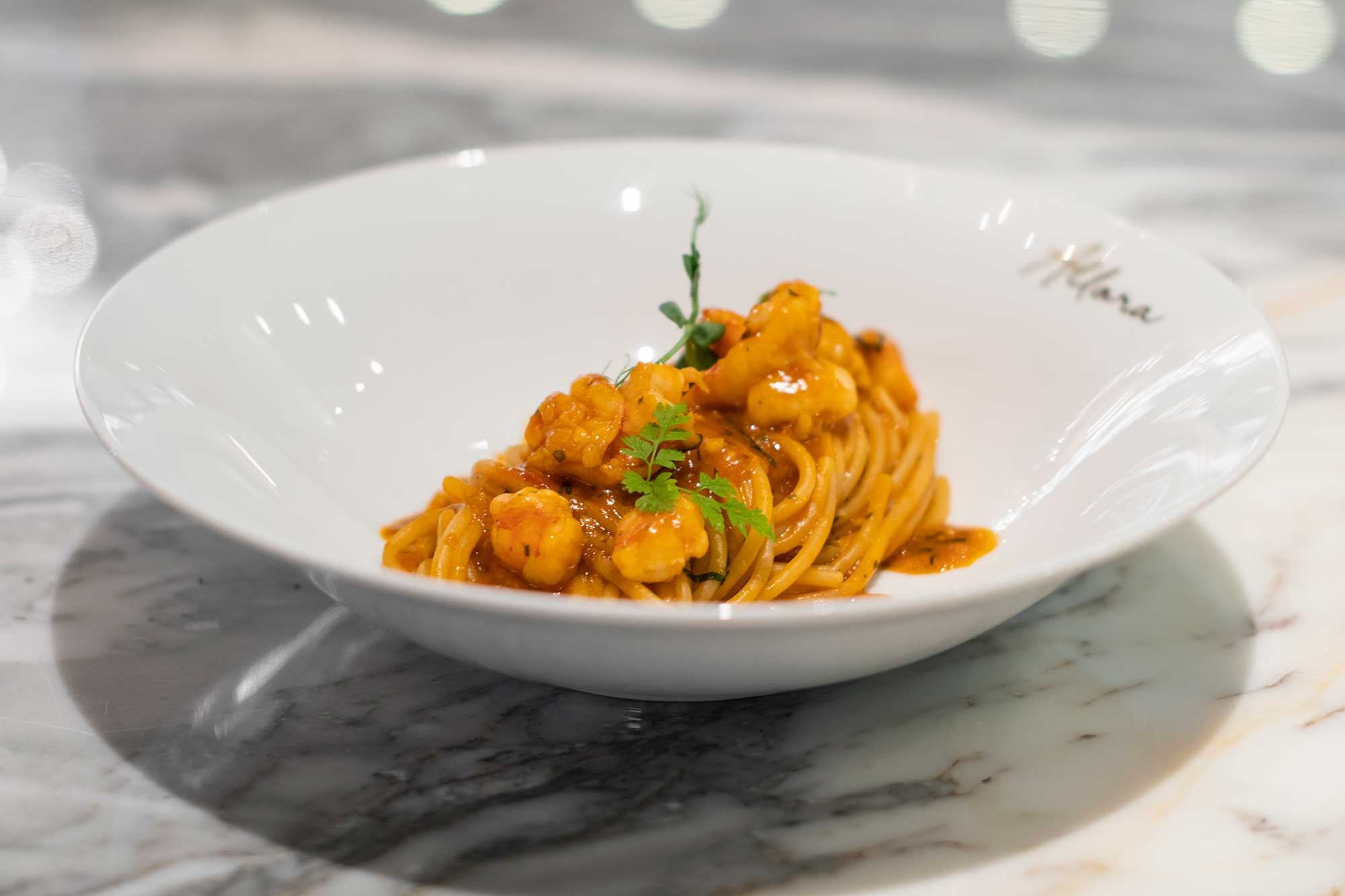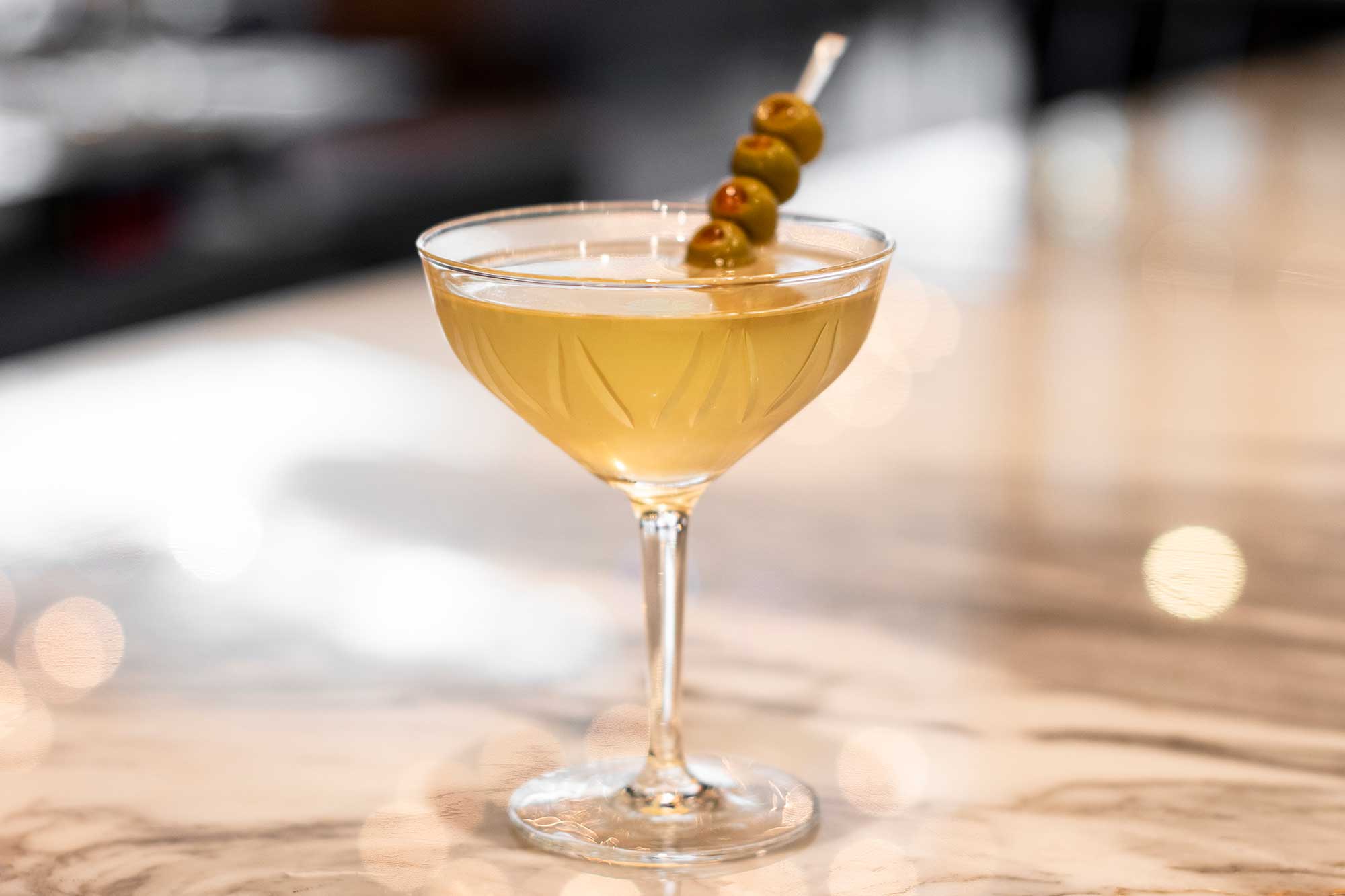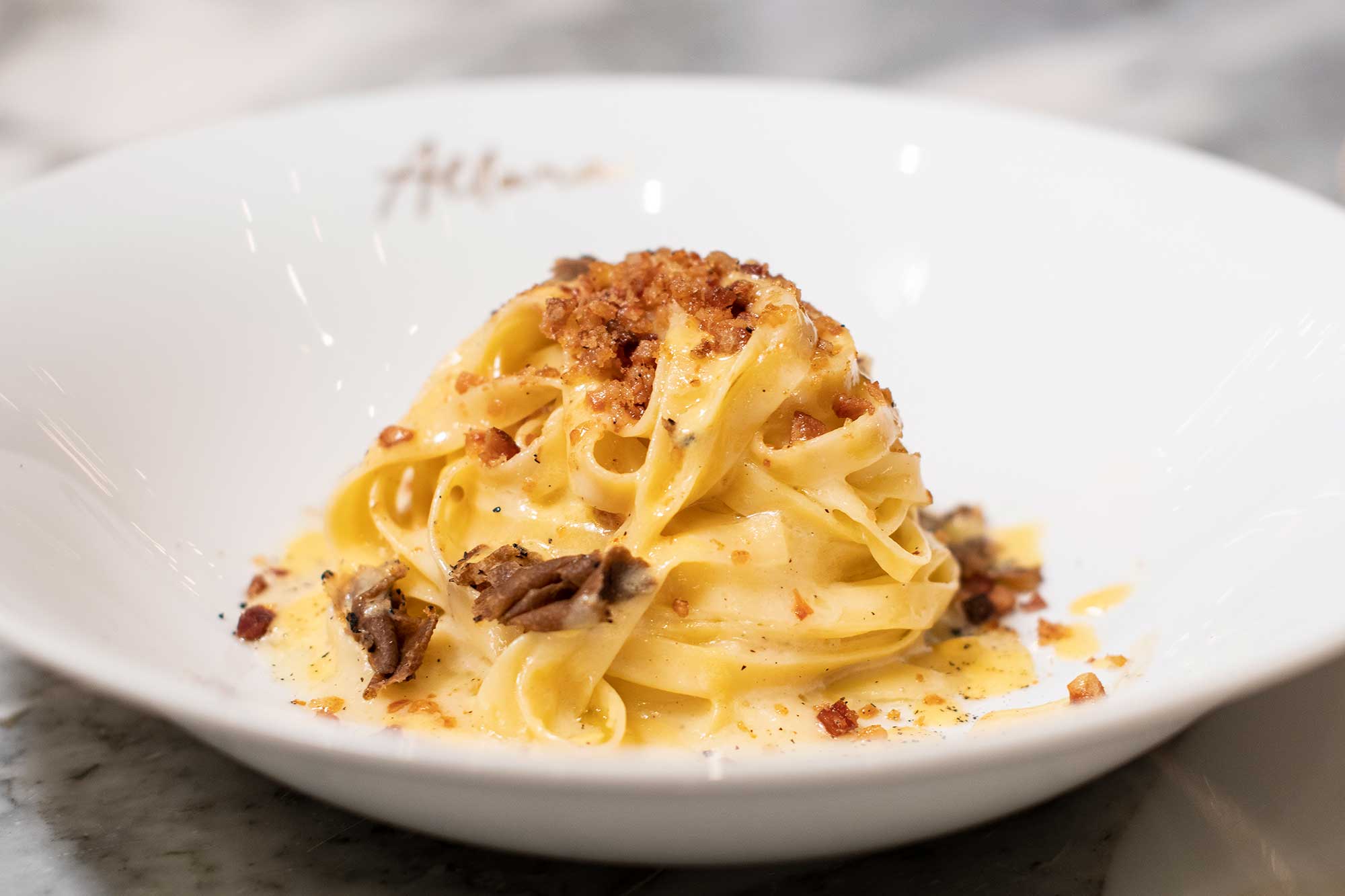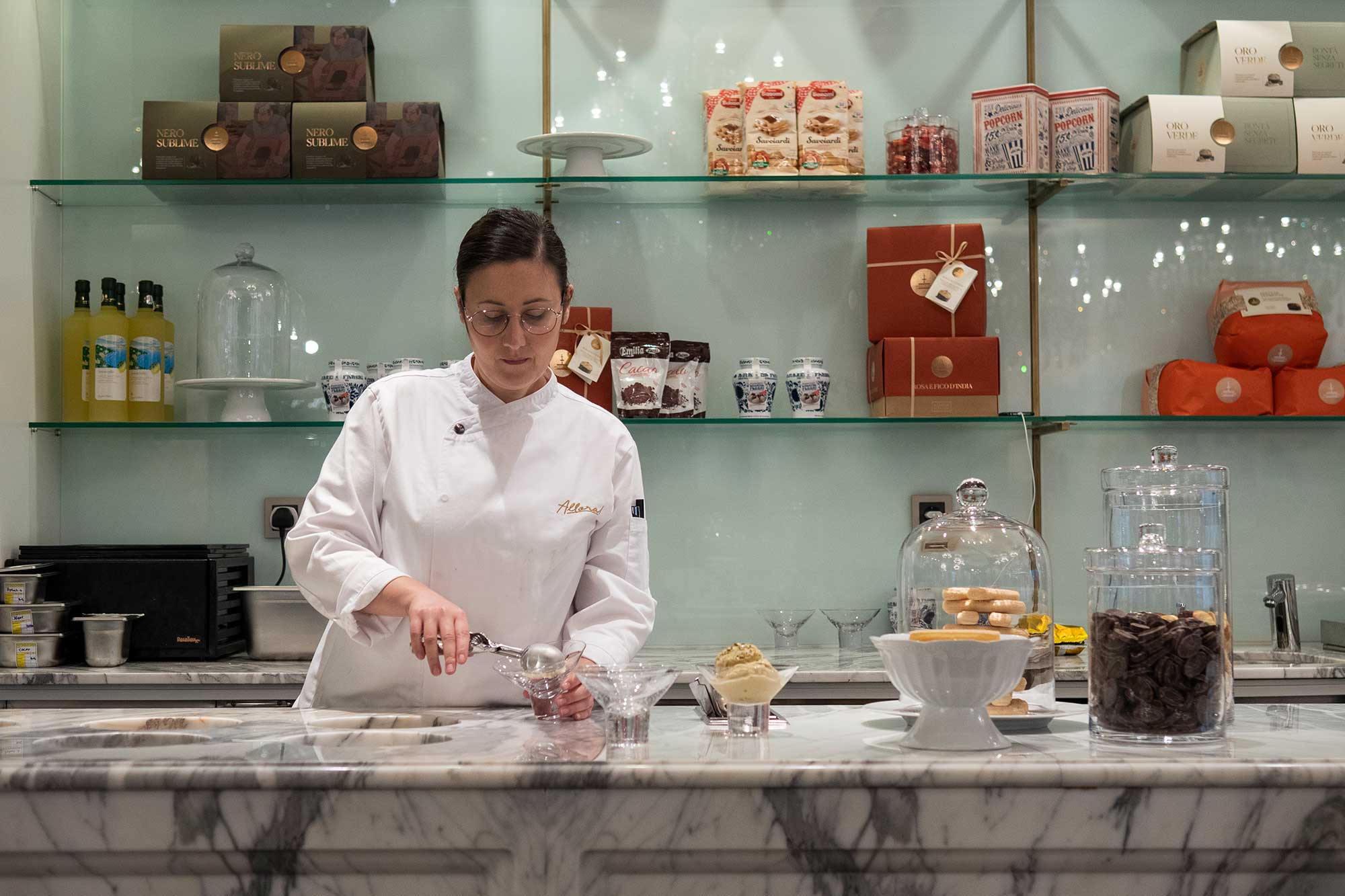 EXTRAVAGANZA AT OUR ITALIAN RESTAURANT AND TERRACE
You will be amazed with the astonishing decoration, from magnificent chandeliers, arabescato carrara marble counters, a natural tree as ornament symbol of mediterranean lifestyle, to a handmade painted mural representing the culture and history of families in Italy.
An inspiration of a trattoria with Italian origin products from the most varied regions of Italy. With an open-kitchen proposing homemade pasta and a selection of the best meat and fish charcoal grilled, an anti-pasti counter, a gelato dessert bar with authentic Italian ice-cream and other delightful Italian inspired desserts. 
SCHEDULE
Sunday to Wednesday - 12H30 to 15H00 | 19H00 to 00H00
Thursday to Saturday - 12H30 to 15H00 | 19H00 to 01H00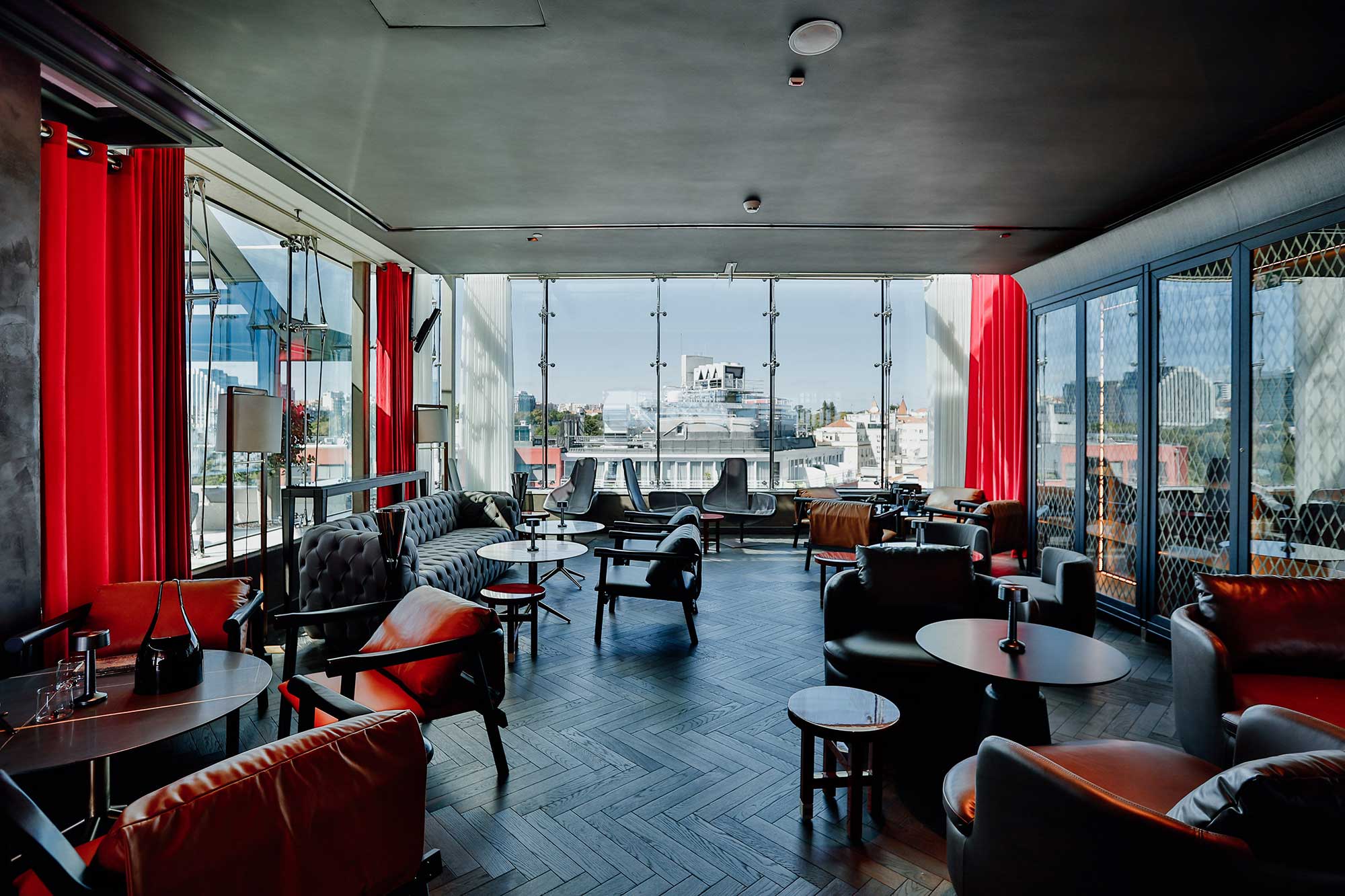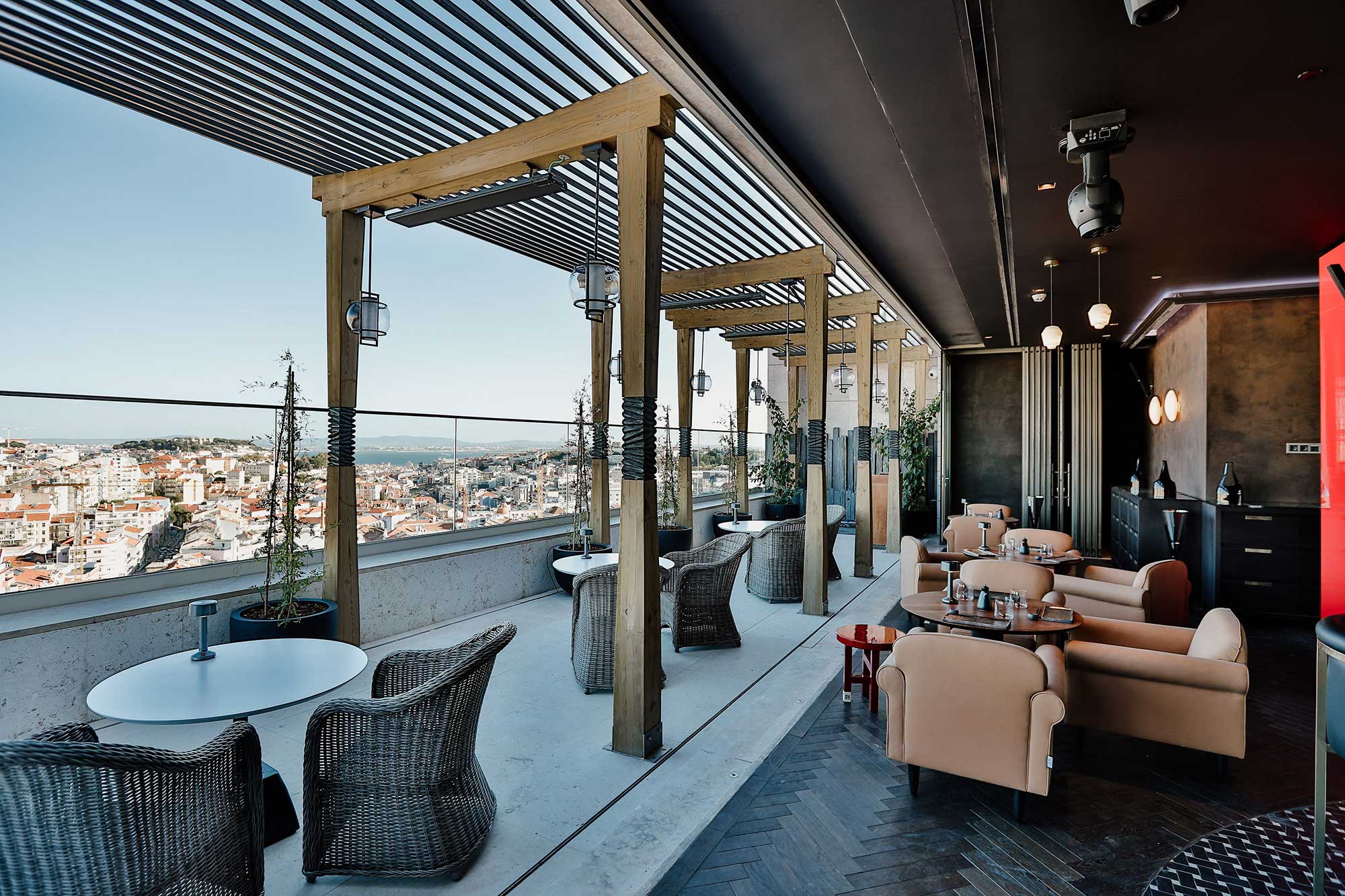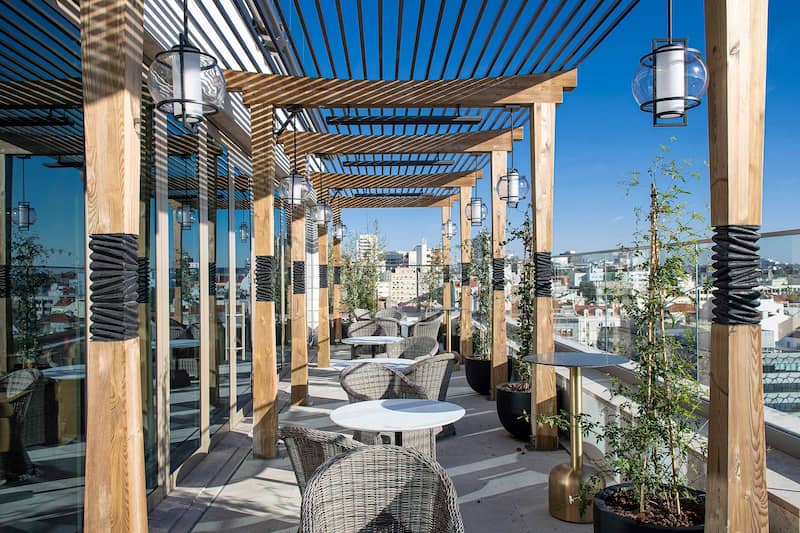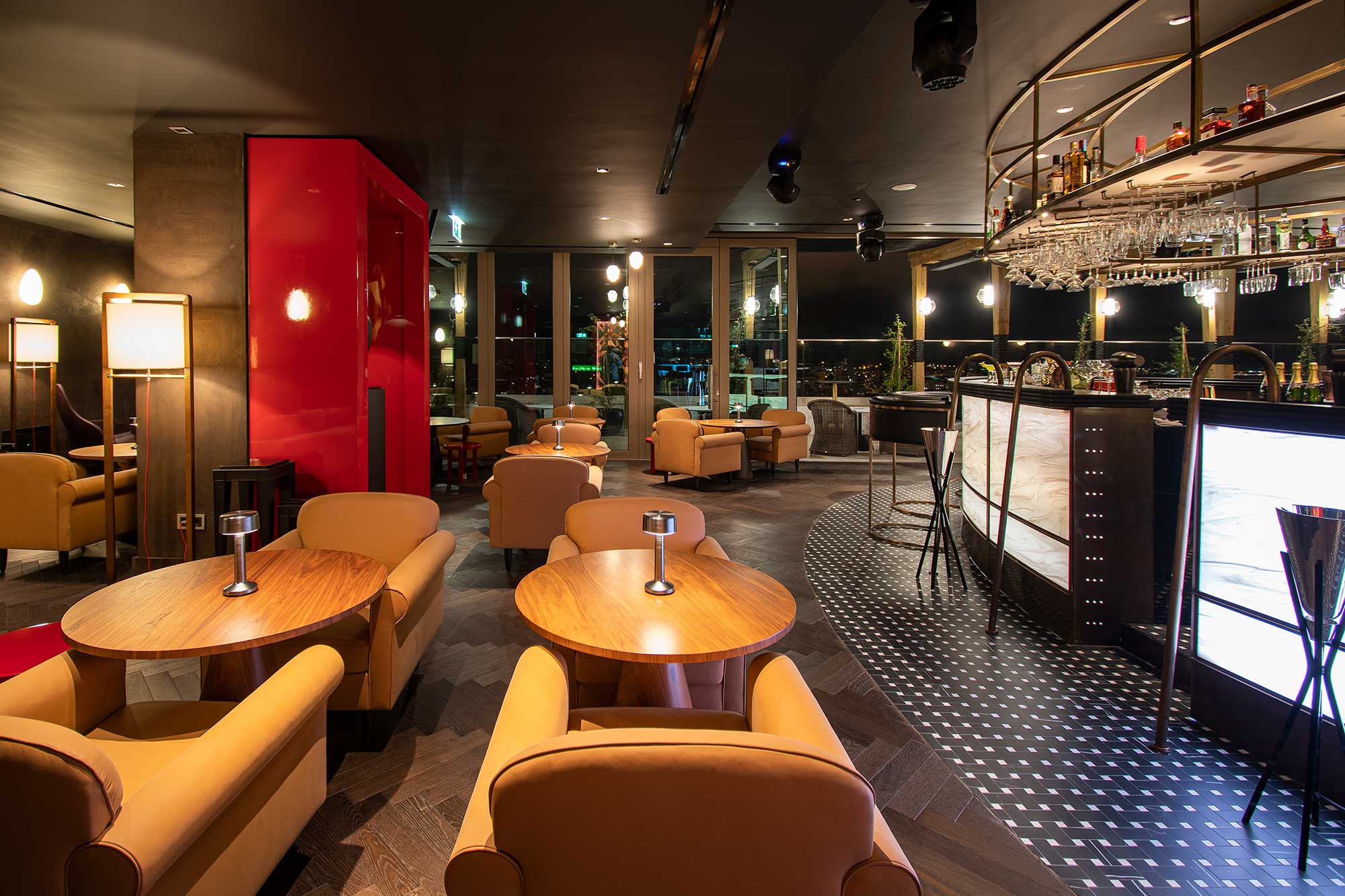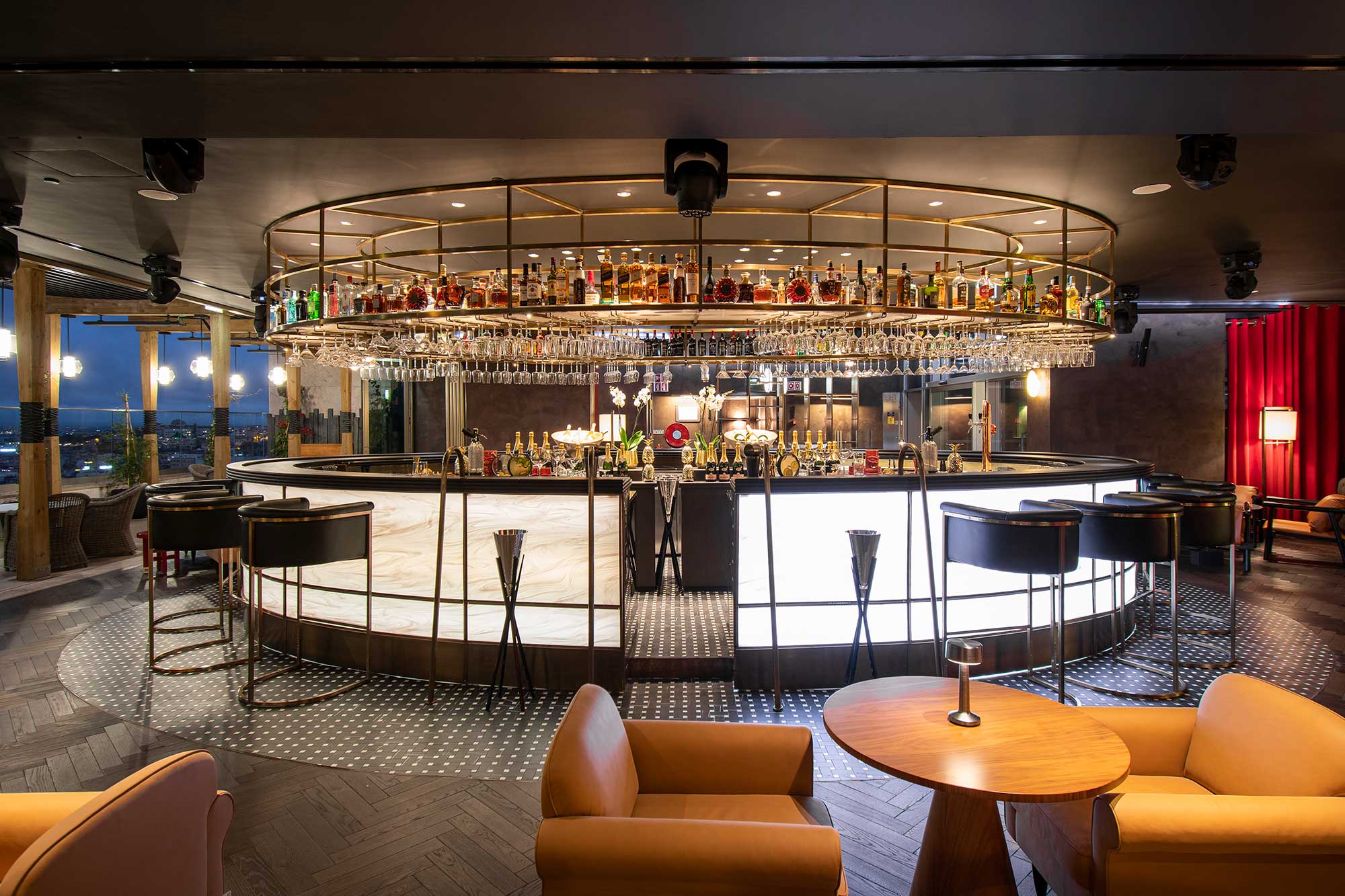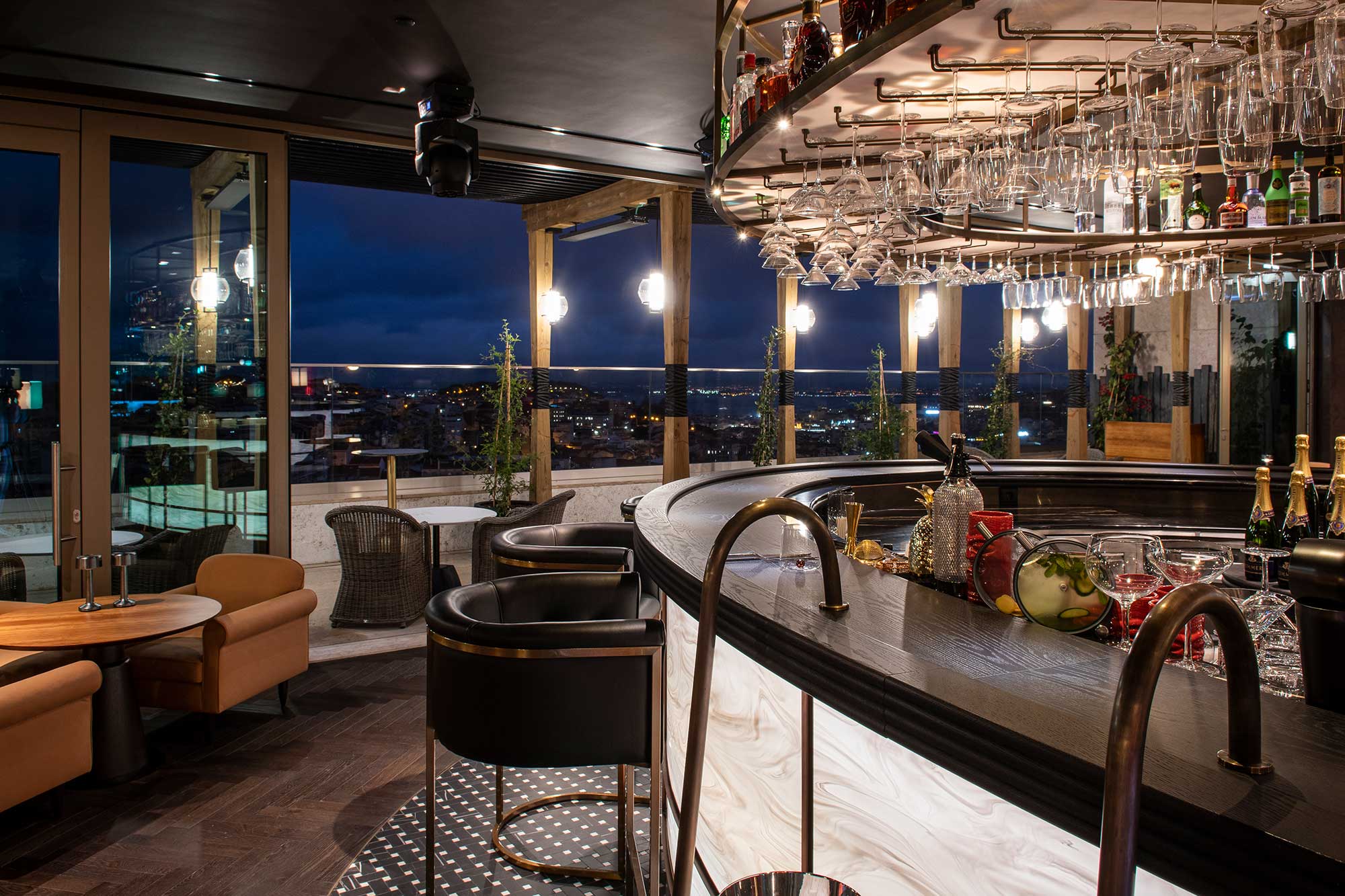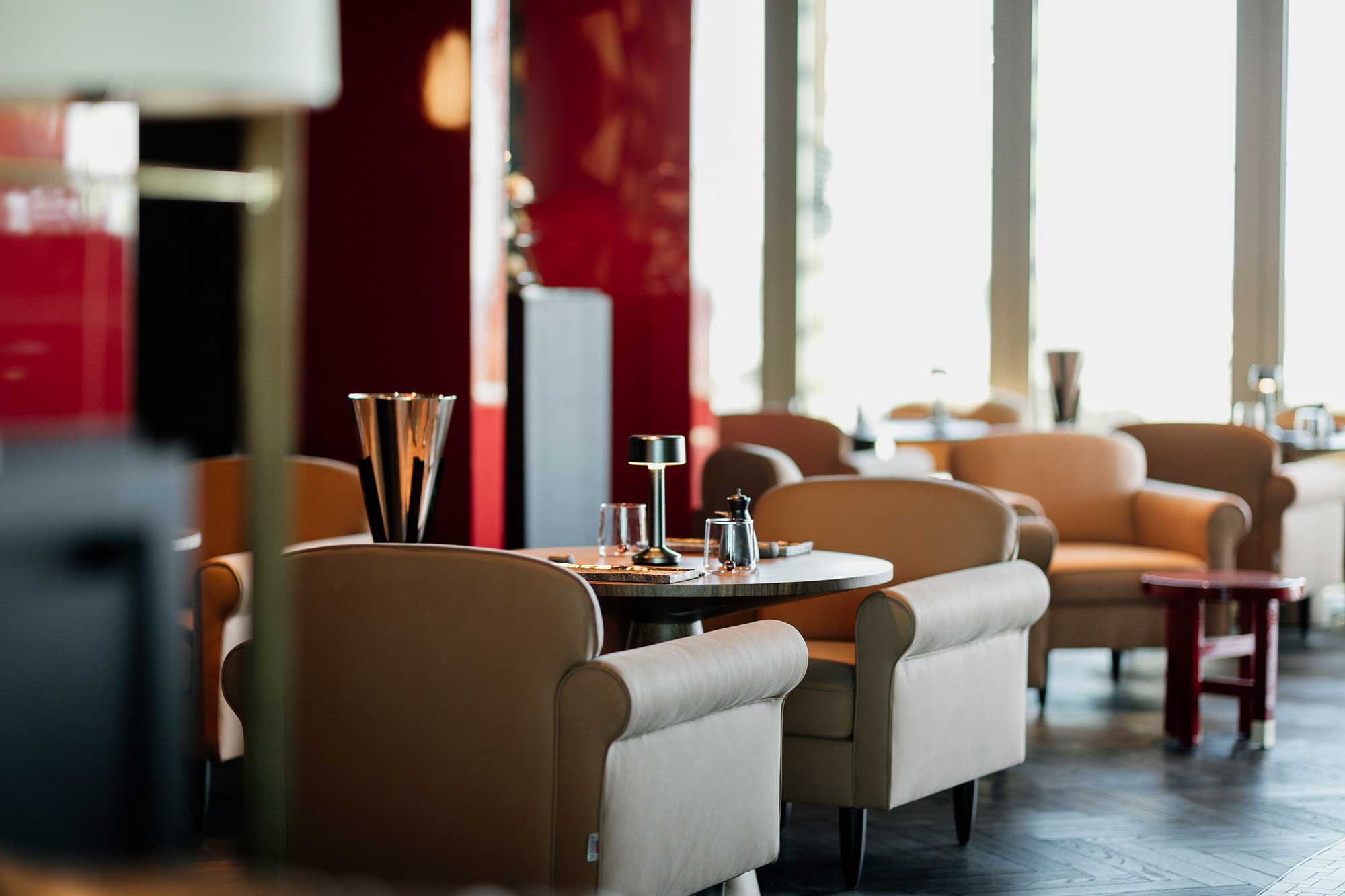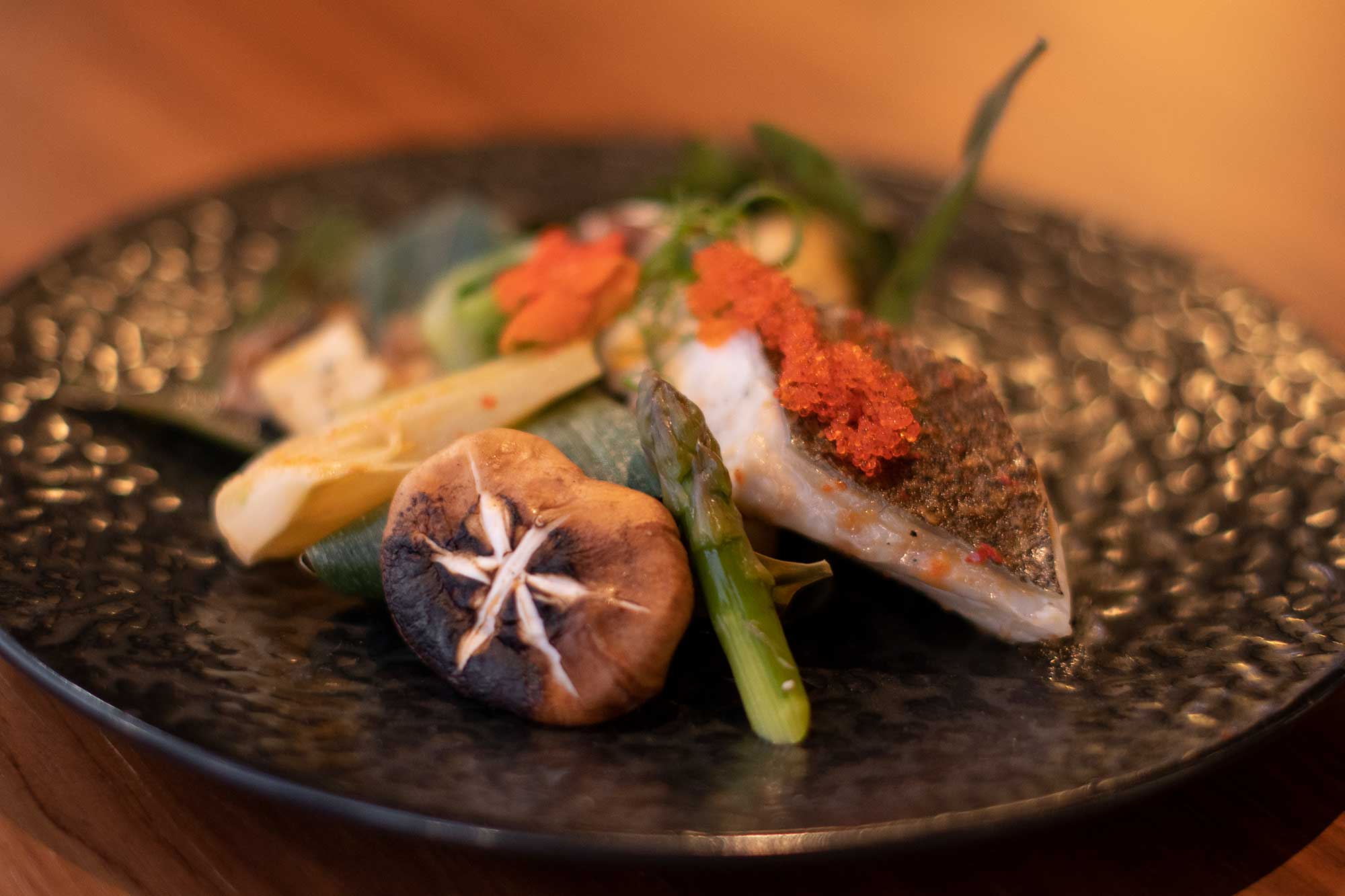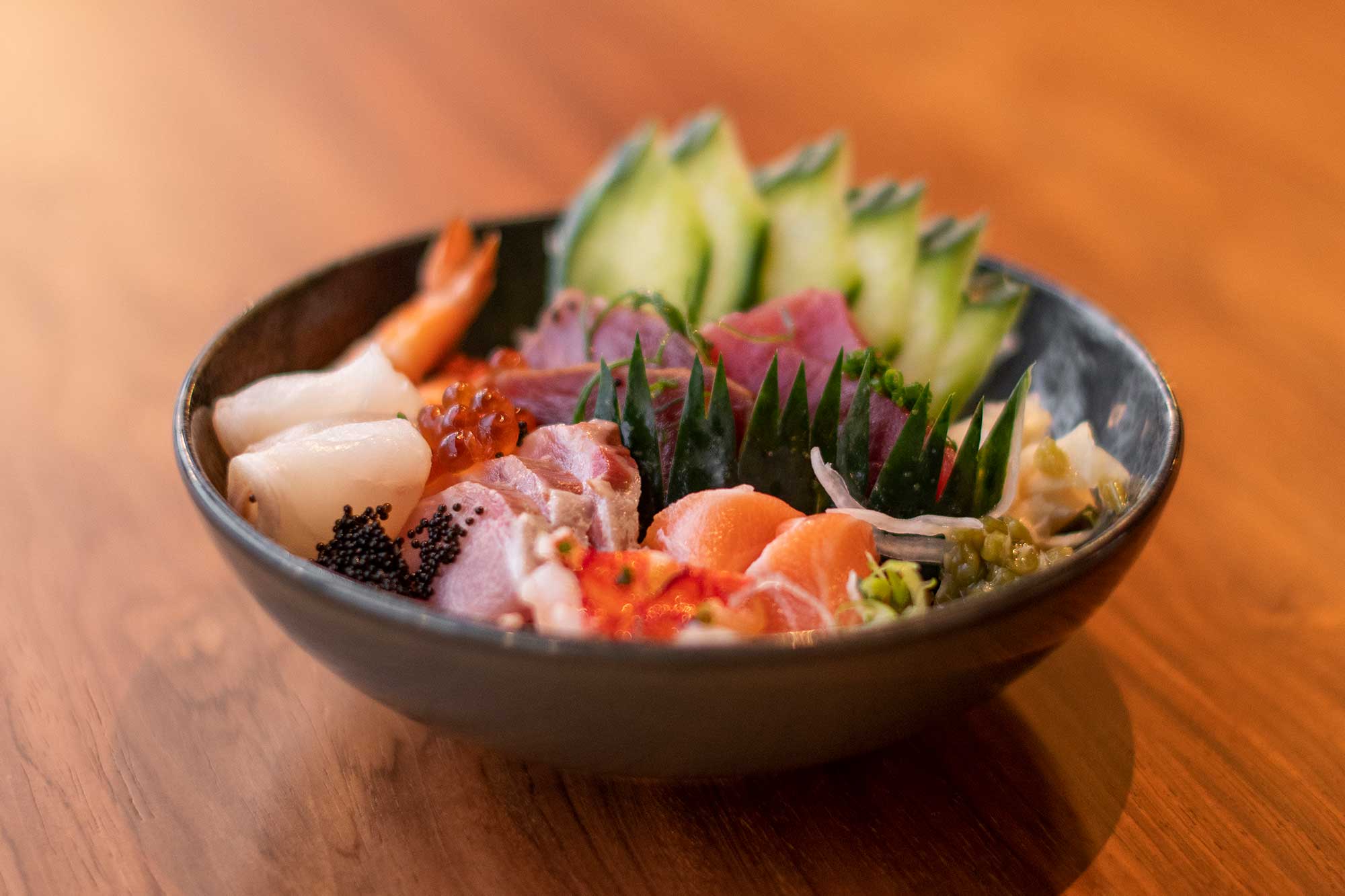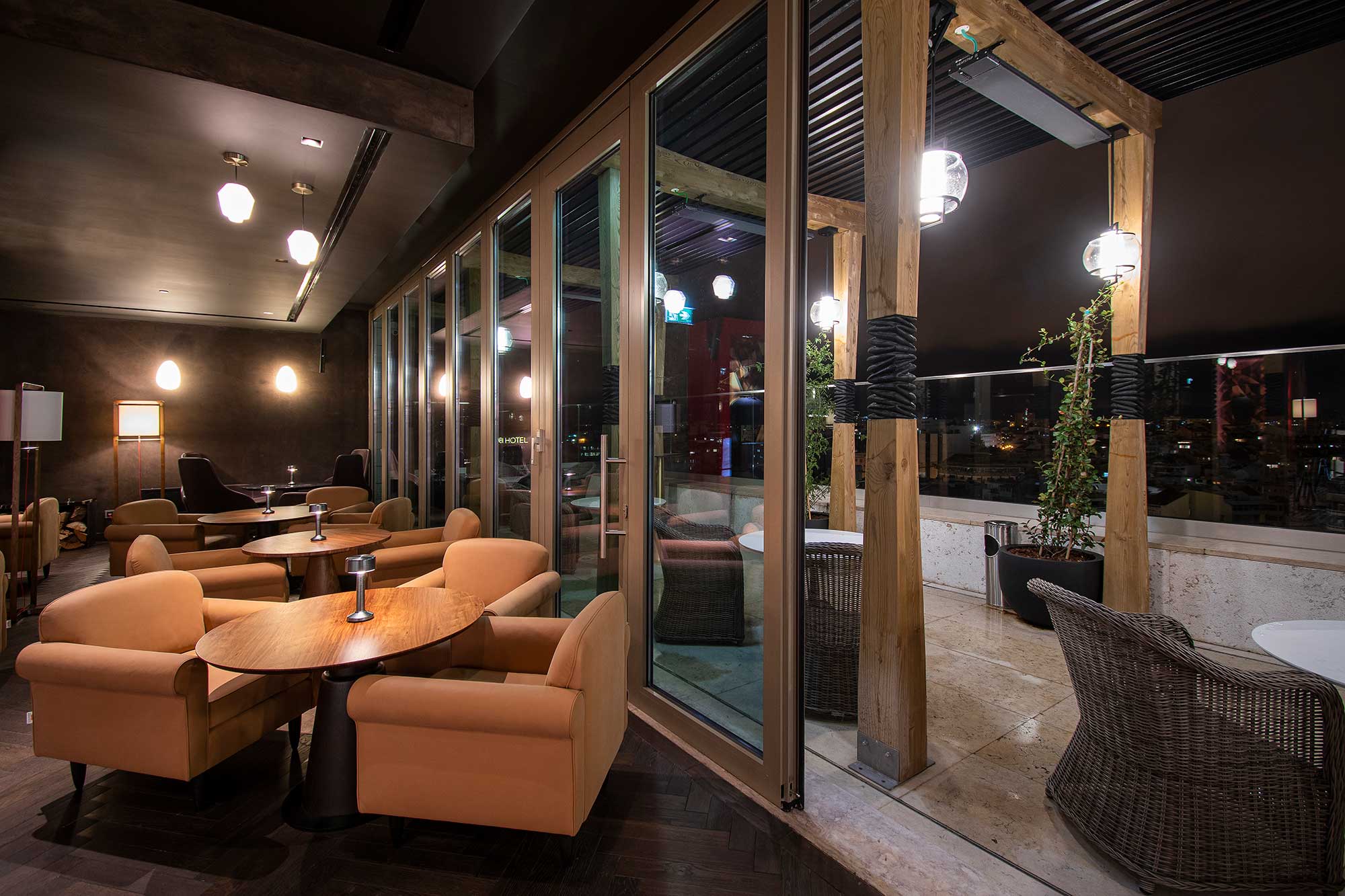 THE SPIRIT OF JAPANESE CULINARY HERITAGE
Evoking elegance and sophistication on the 12th floor, with our zen Japanese Restaurant – KŌJI.
An authentic Japanese Cuisine for the delicate palate of genuine lovers or adventurers of exotic flavours, accompanied by a fine collection of Japanese Whiskeys and sakes and a special selection of wines from our cellar.
Since your arrival, you will be submerged by a soulful emotion from the elegant serenity of the place, from our welcoming central Japanese Bar to its soothing lounge seating area and its relaxing Japanese Design terrace with a breathtaking city view. The space transforms at nightfall into a vibrant contagious atmosphere to the sound of our resident DJ.
KŌJI is open to guests and to external customers, offering an independent entrance by the main front avenue.
For events only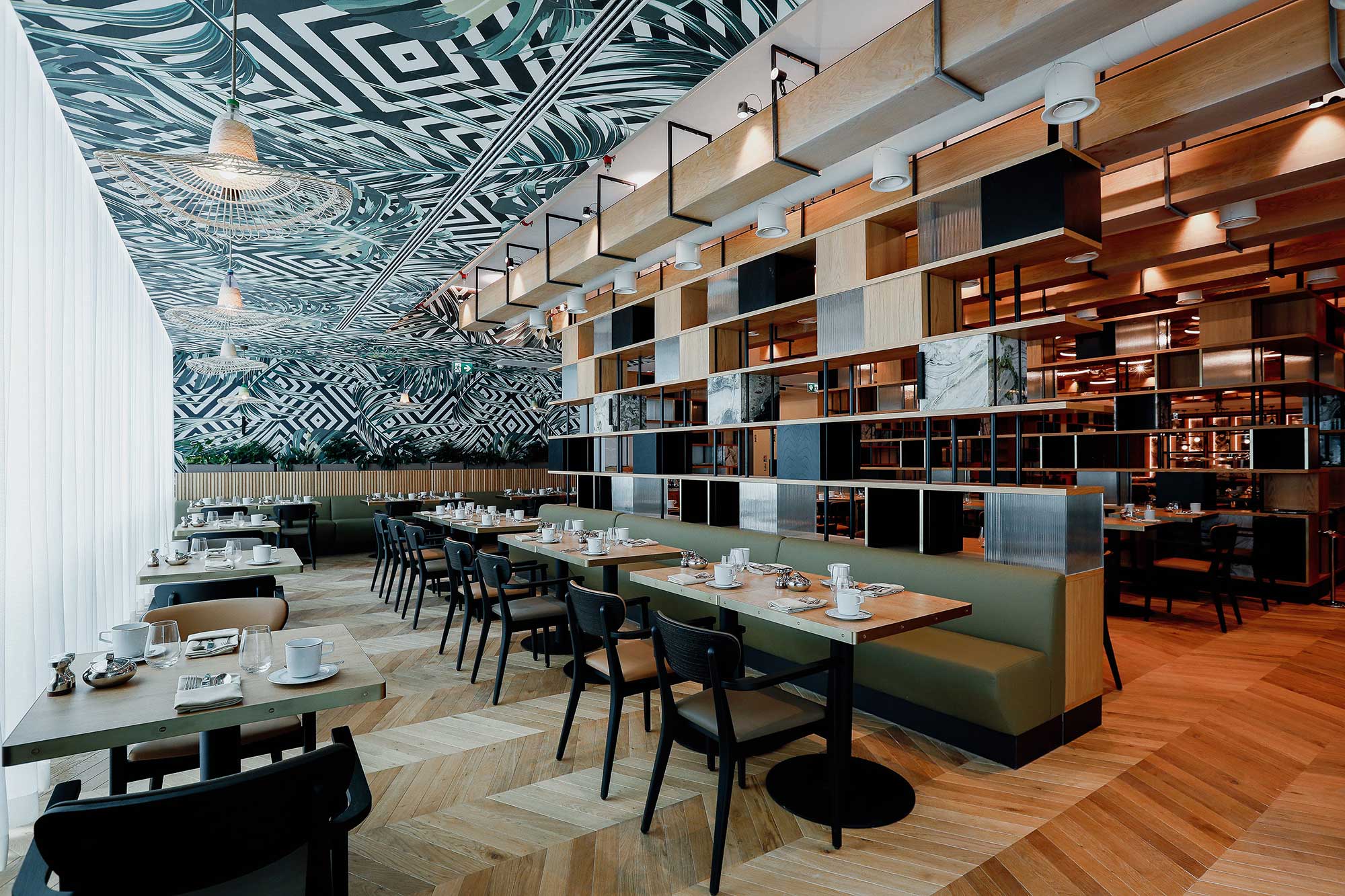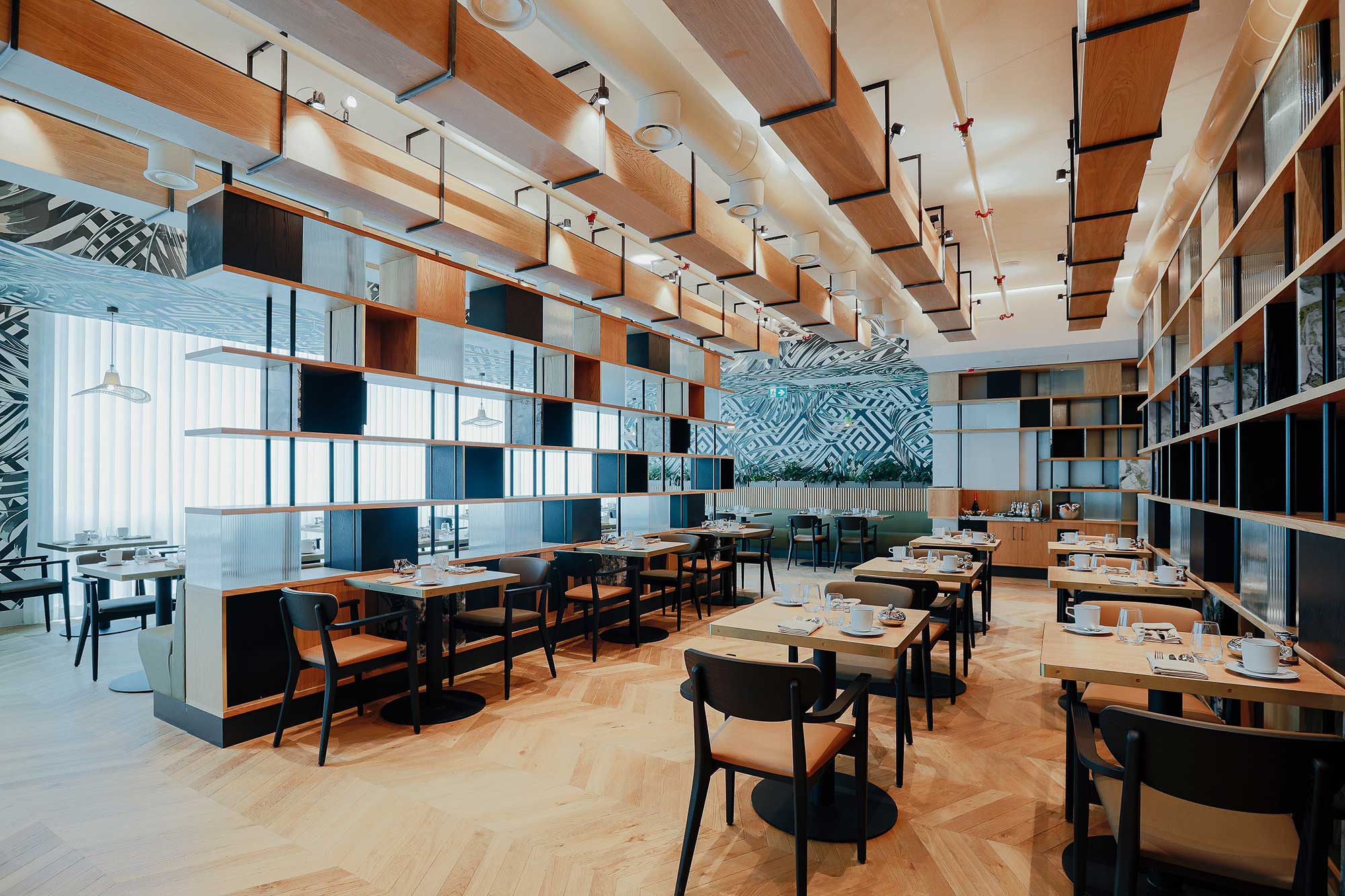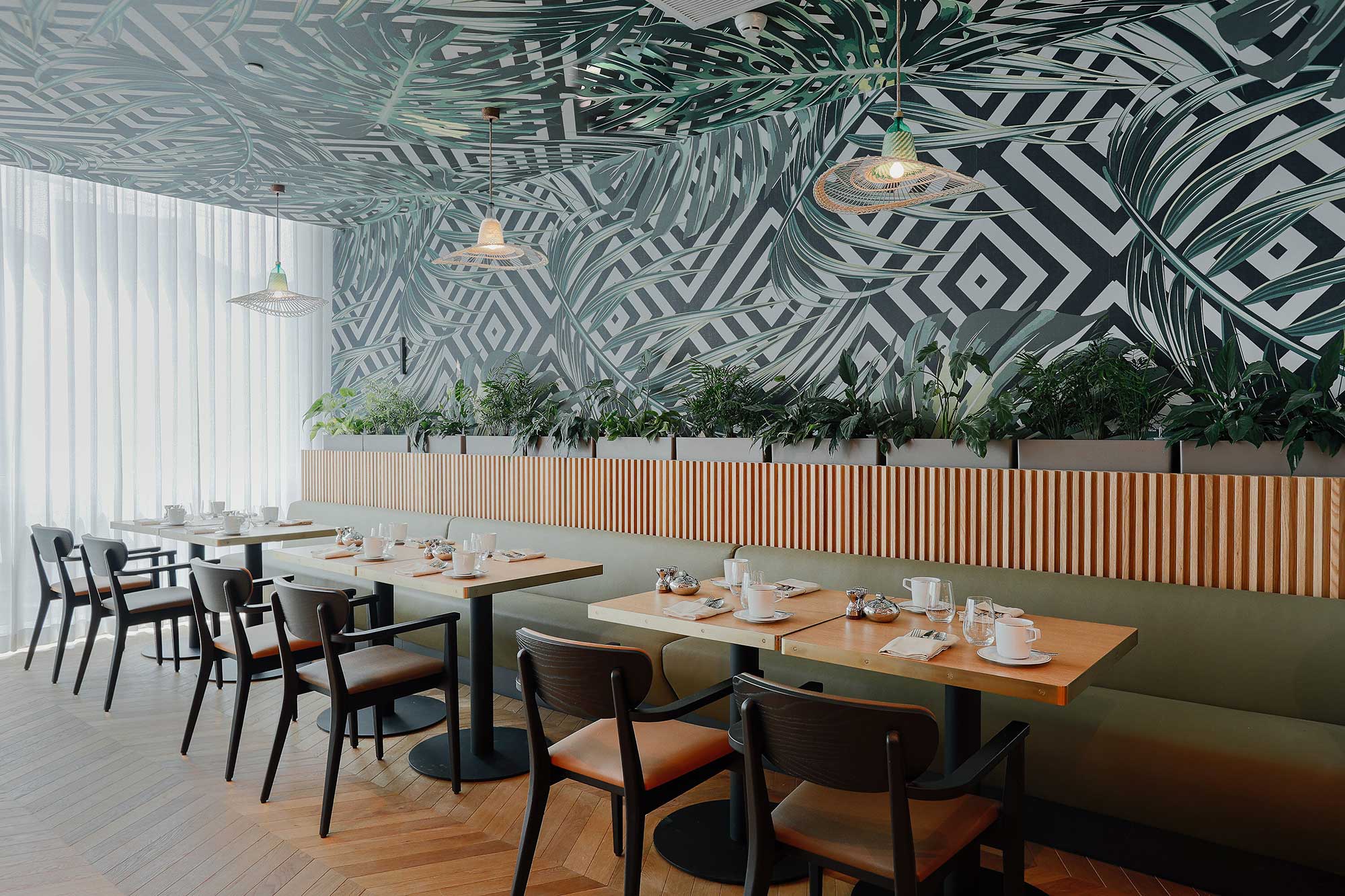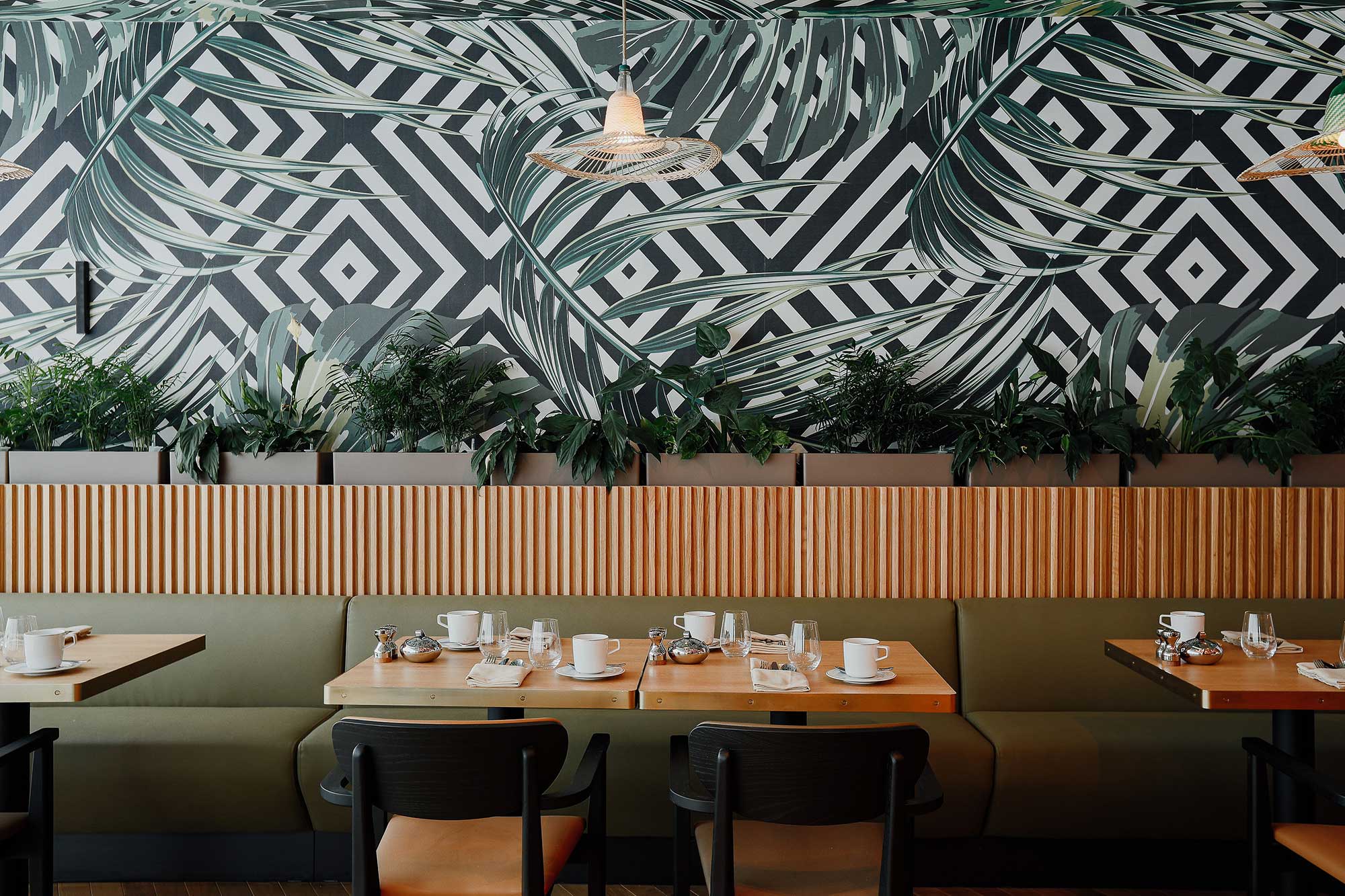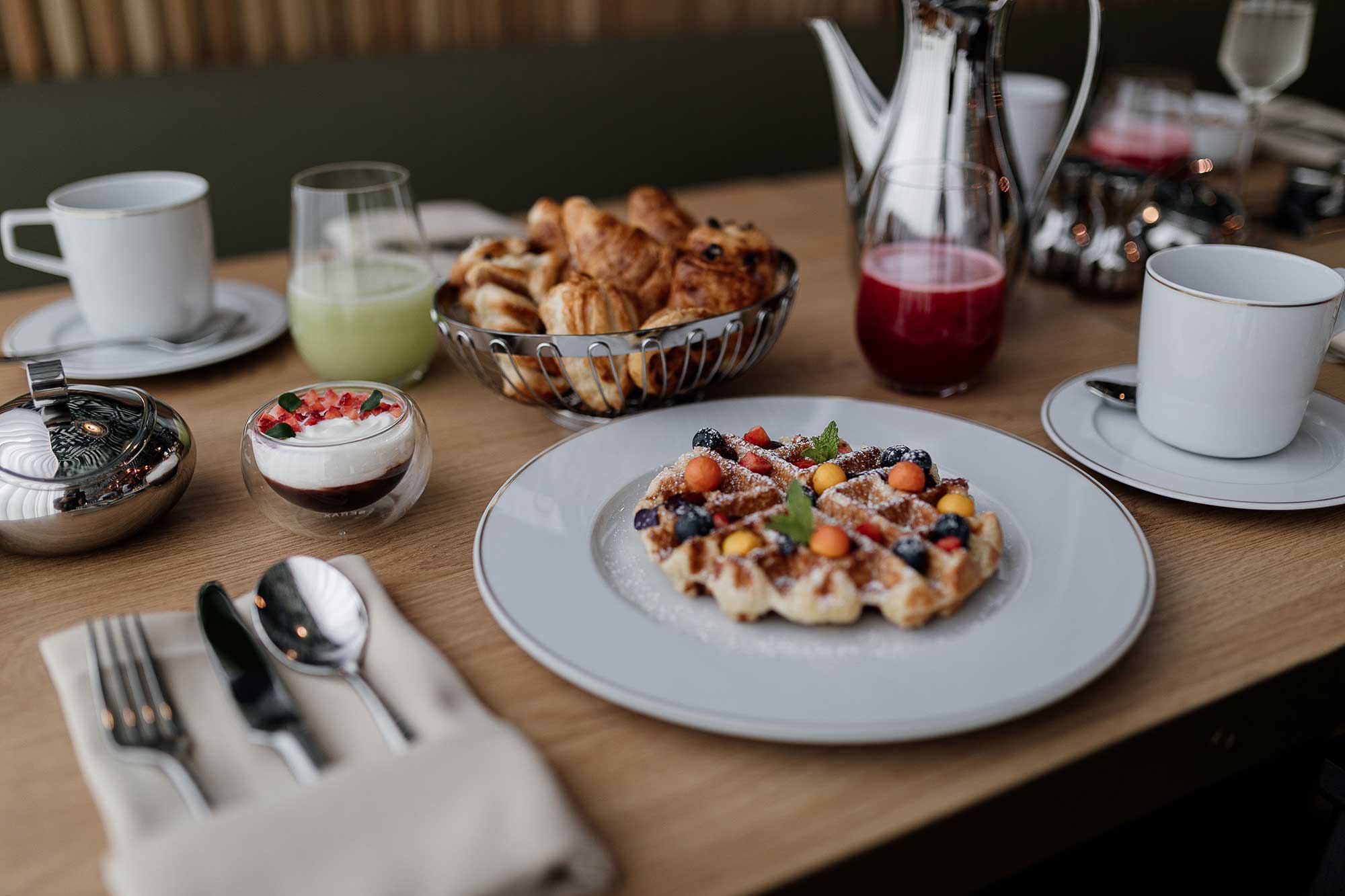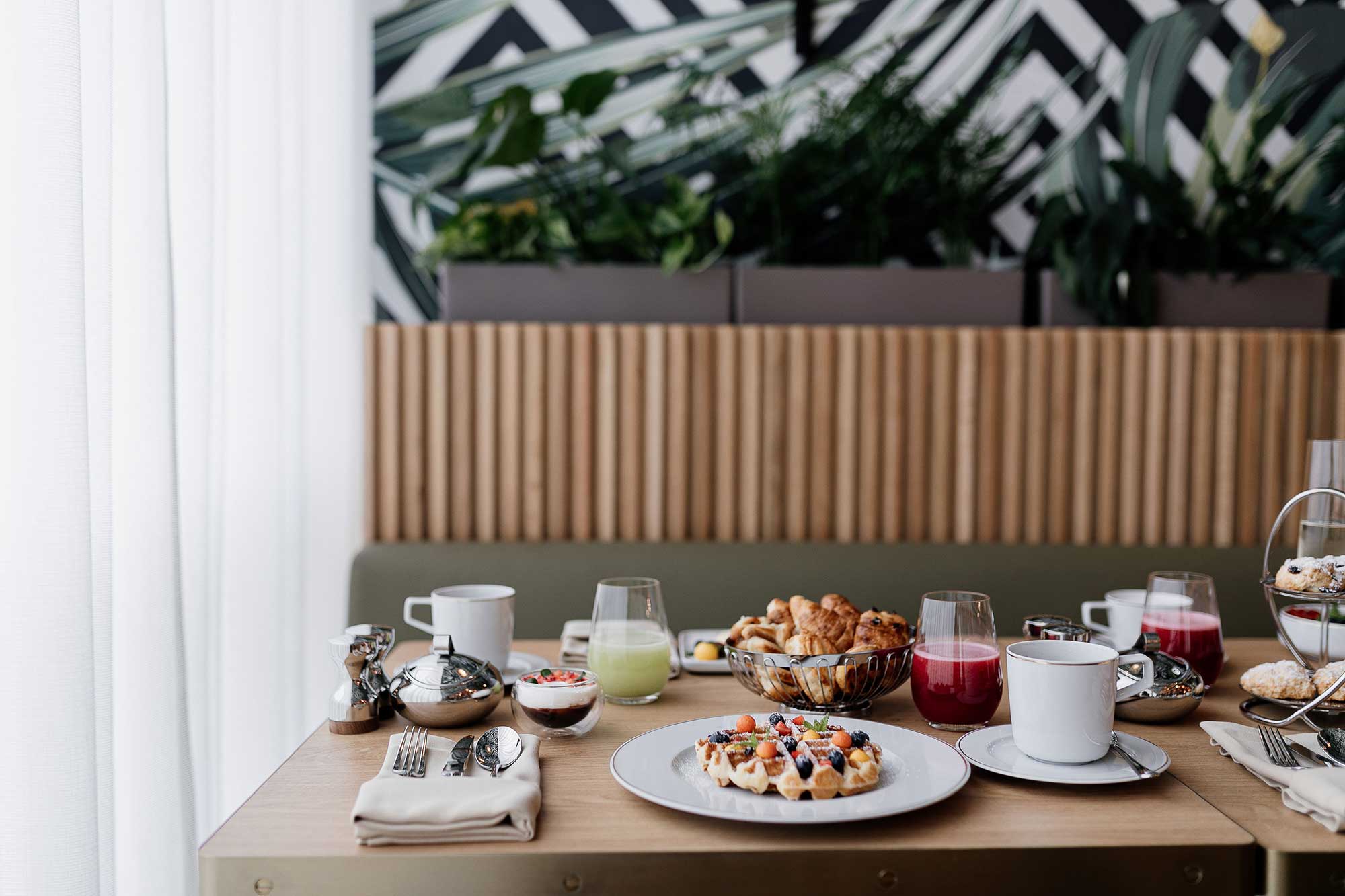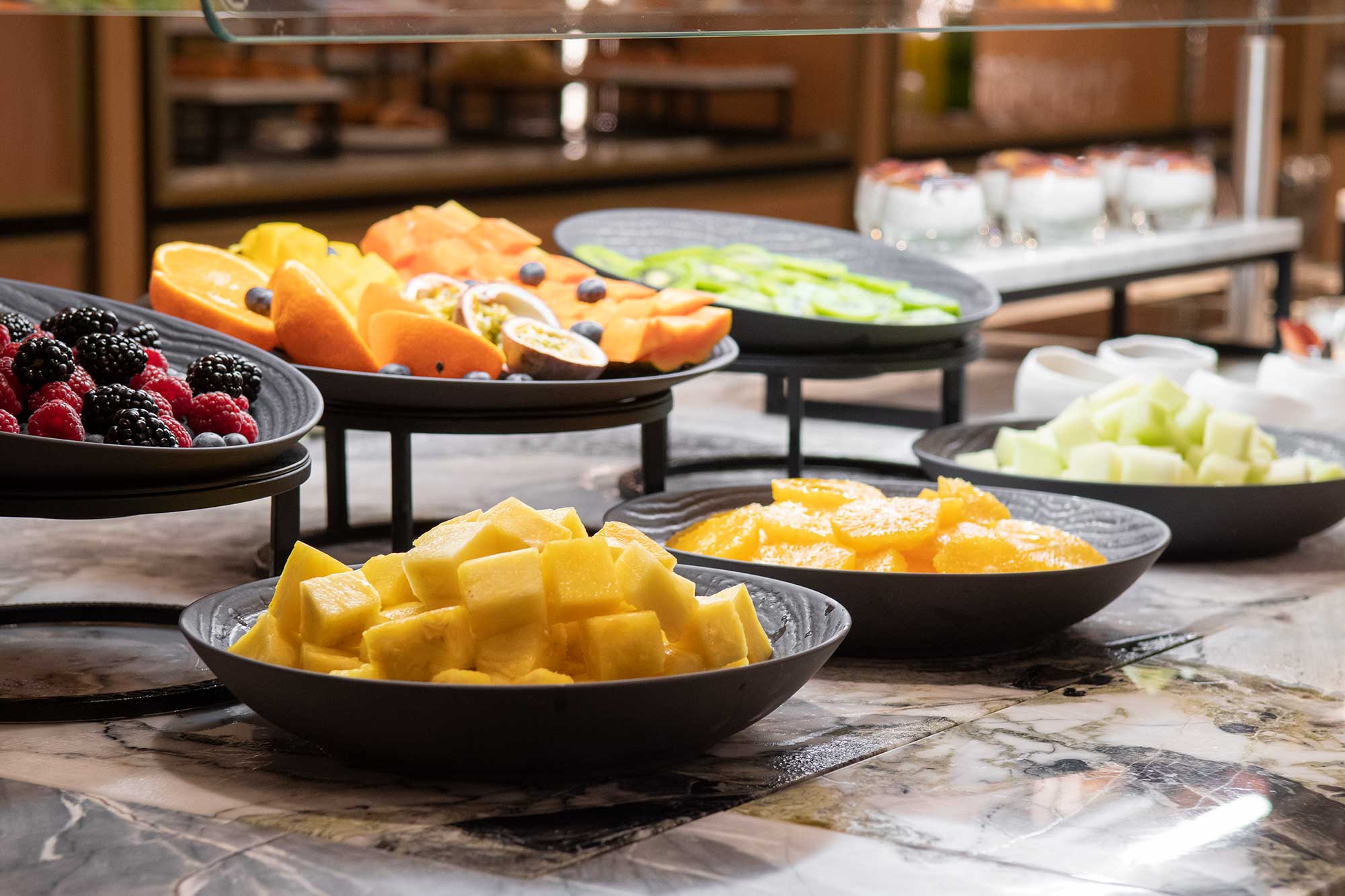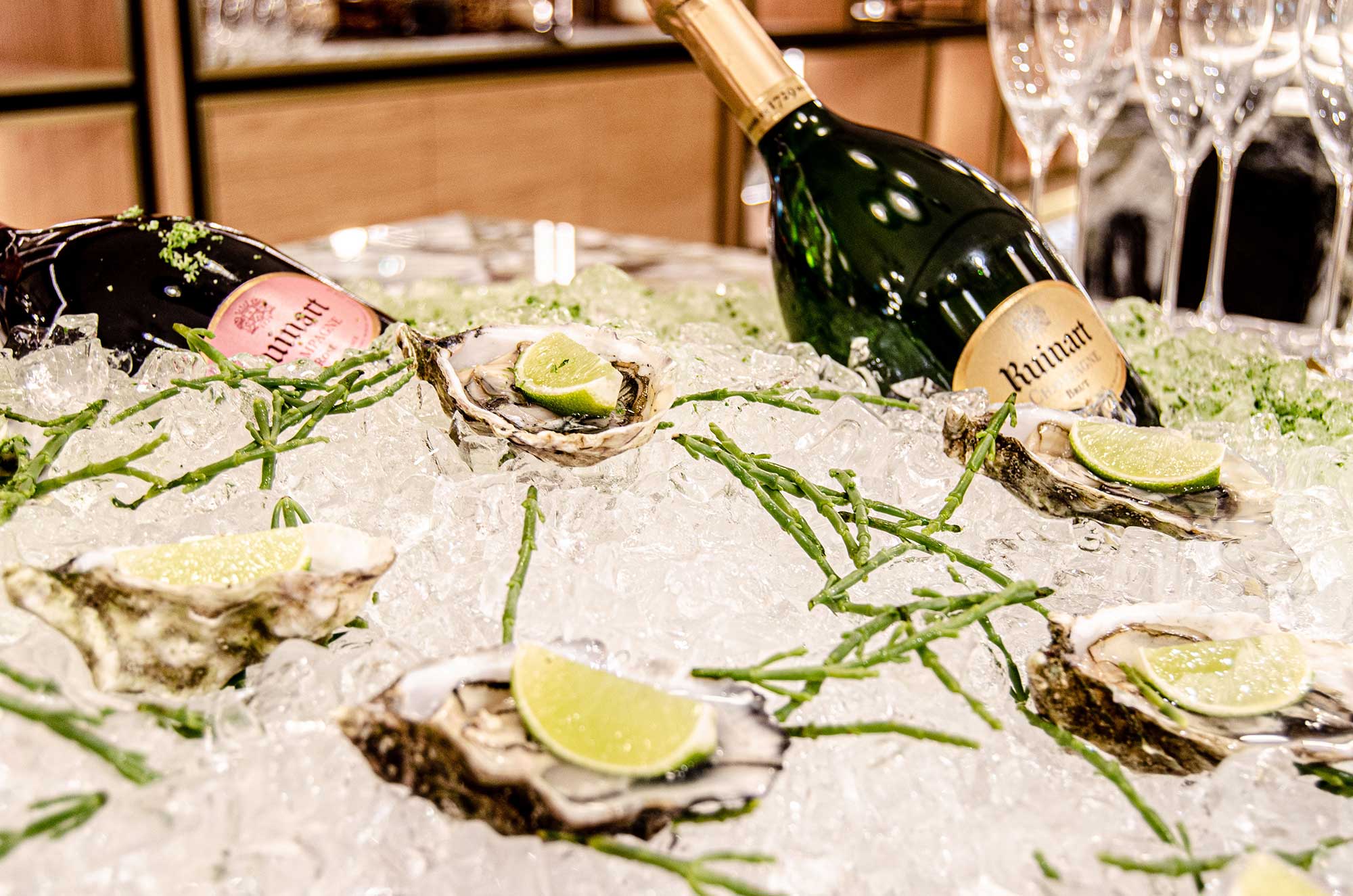 DELICIOUS BREAKFAST IN OUR CHARMING TROPICAL-STYLE RESTAURANT
Elegantly decorated with unique green tone marbles and stunning wallpapers with tropical green palm leaves on black diamonds, some very particular floating details. The Garden will make you feel invigorated after trying our opulent and sophisticated breakfast buffet, certainly, the ideal way to start the day.
SCHEDULE
Open only for breakfast
07H00 to 10H30 - Monday to Friday
07H00 to 11H00 - Saturday and Sunday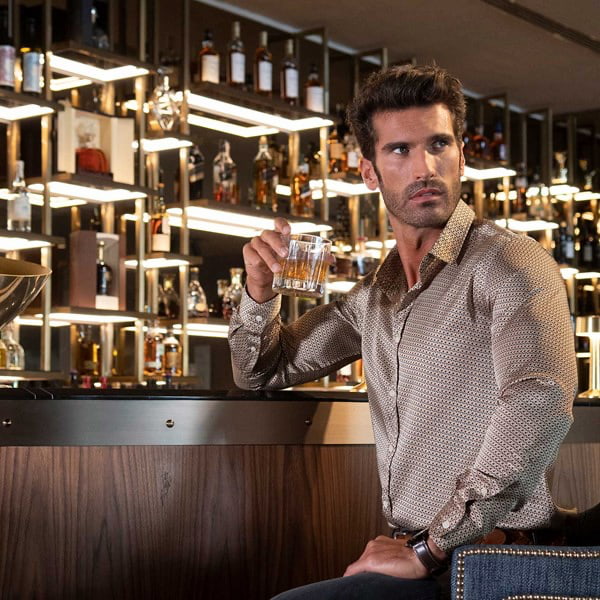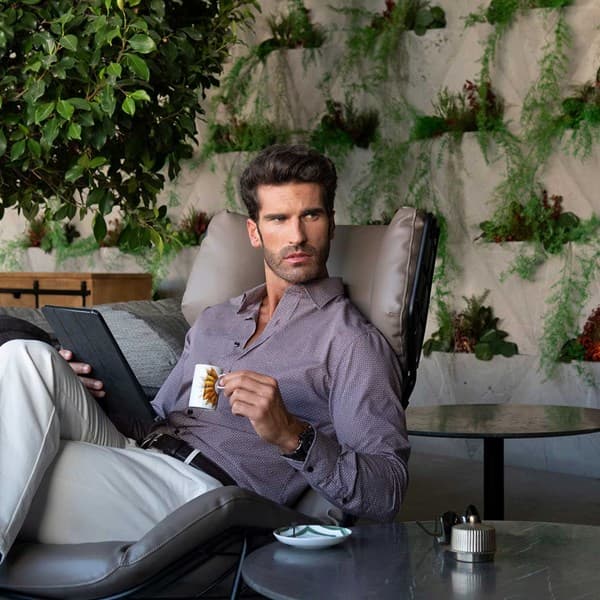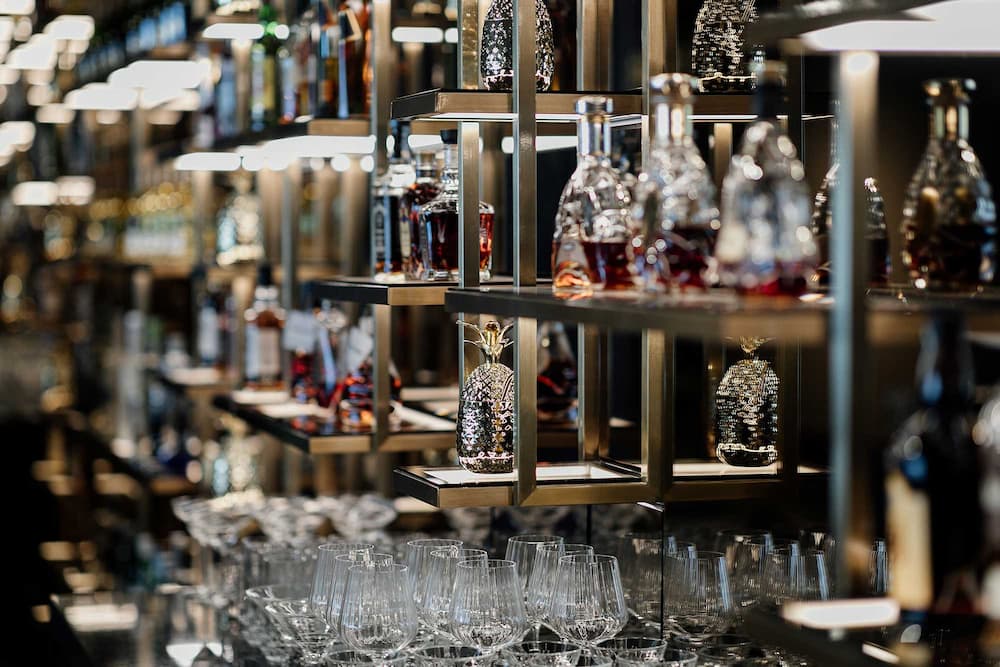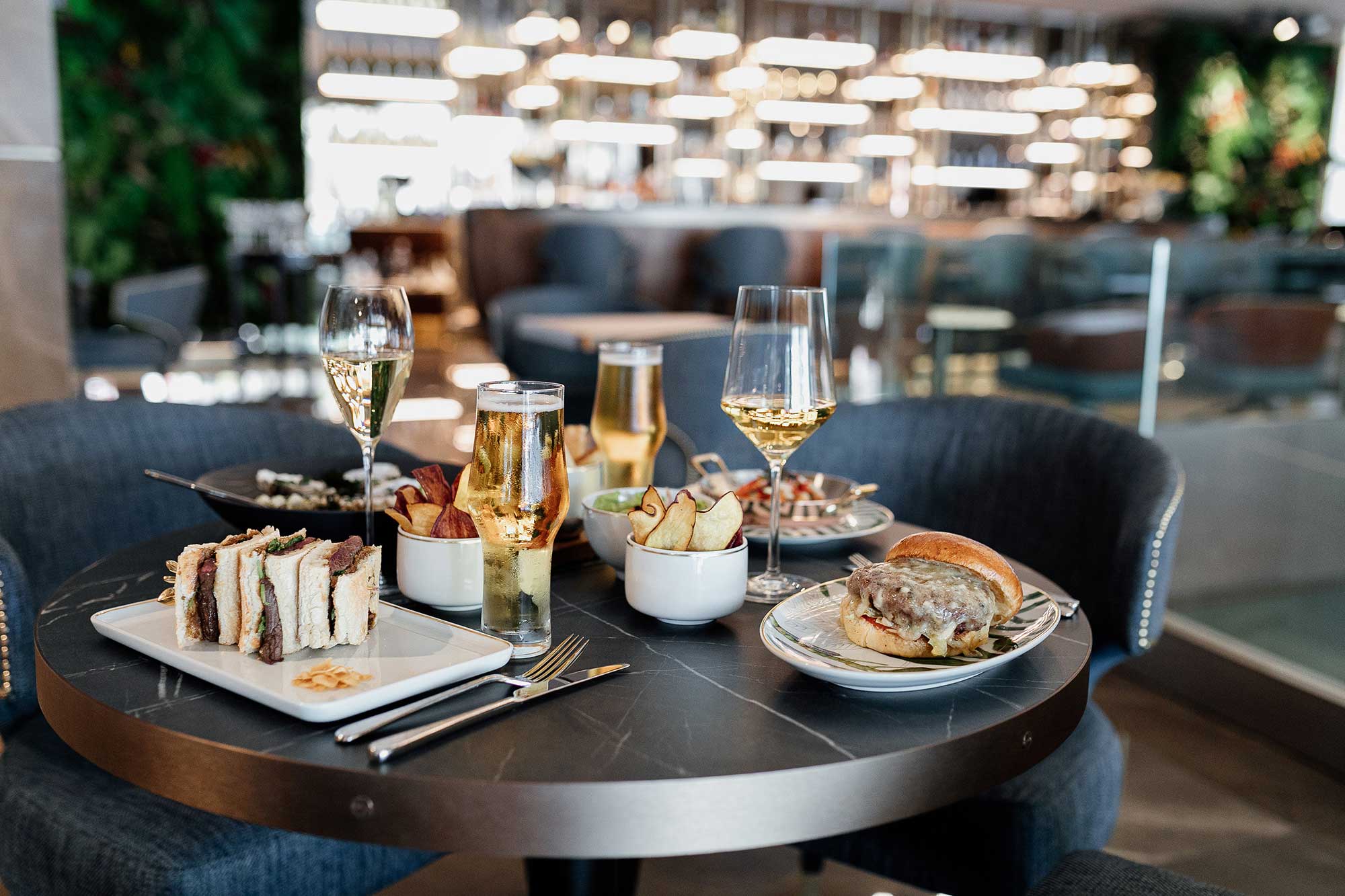 FIRST IMPRESSION AT THE DOOR
Being the first sight when you enter the hotel, this seductive and bright lobby bar with natural green vertical walls and intimate seating areas with a piano next door, is designed for both work and relaxation.
Offering free wifi to connect the real and virtual worlds, and allowing you, when you're ready, to unwind and explore from the bar list your favourite classic or twisted drink, or your favourite cup of coffee, and why not take your time and have an afternoon tea or snack?
In the expanse of the bar is an ornate green urban garden with a tree, a wall of natural vegetation on a stone screen and a cobbled floor, as if in a contemporary version of a courtyard, purposely designed for smoking for our guests.
You can sit back, enjoy the view, read a newspaper with your favourite drink and company.
At EPIC SANA MARQUES we have a space for everyone!
SCHEDULE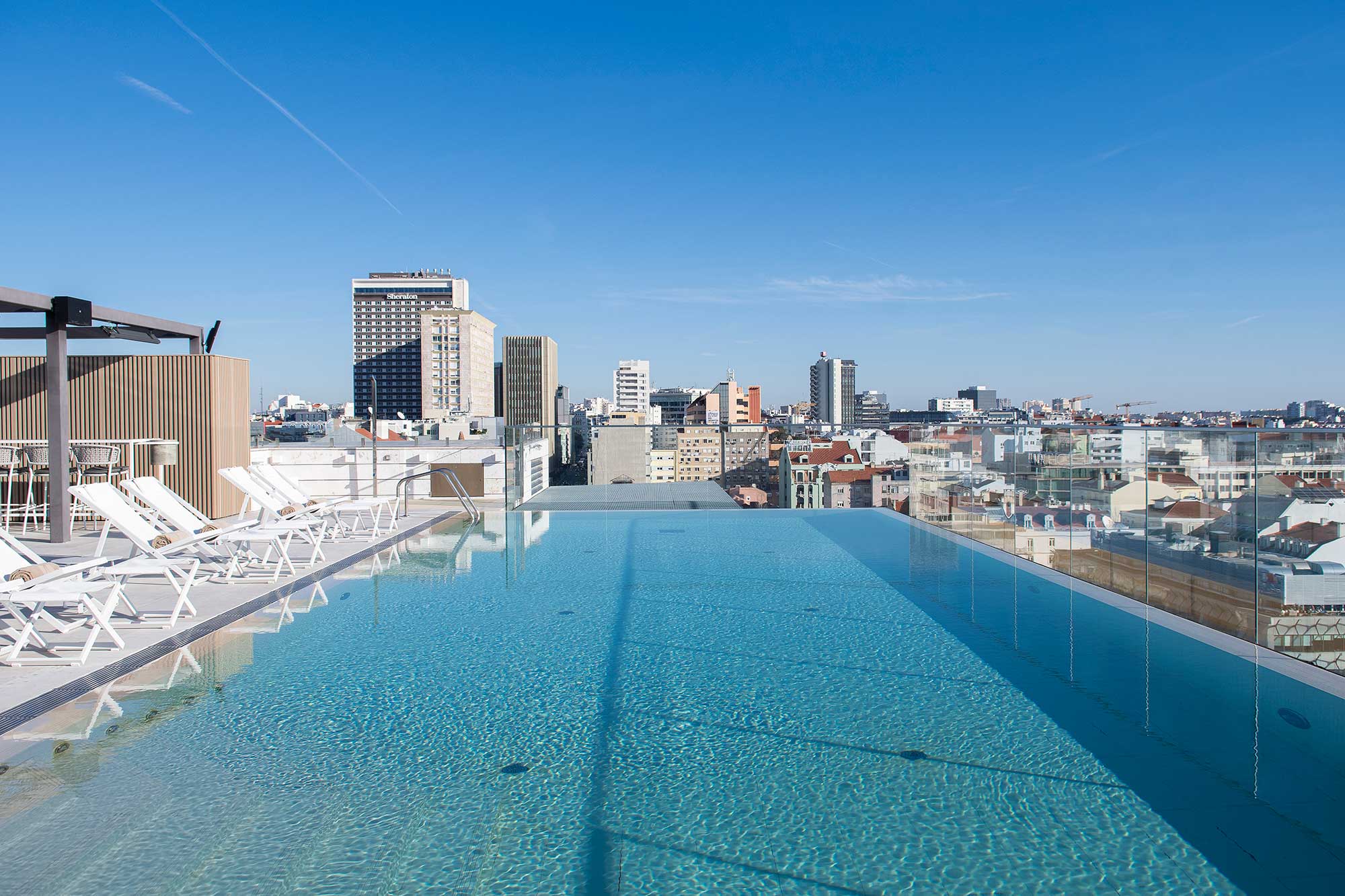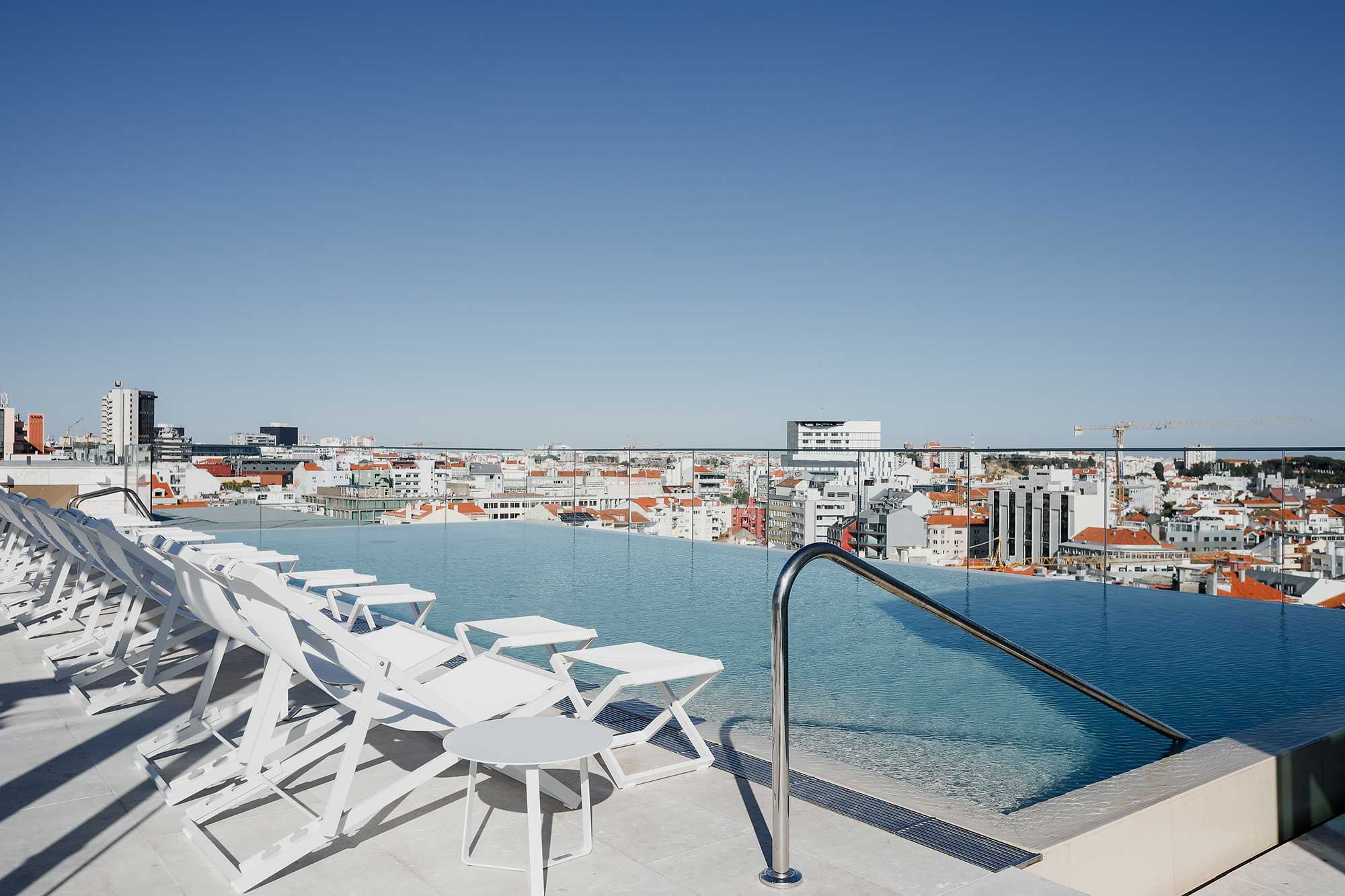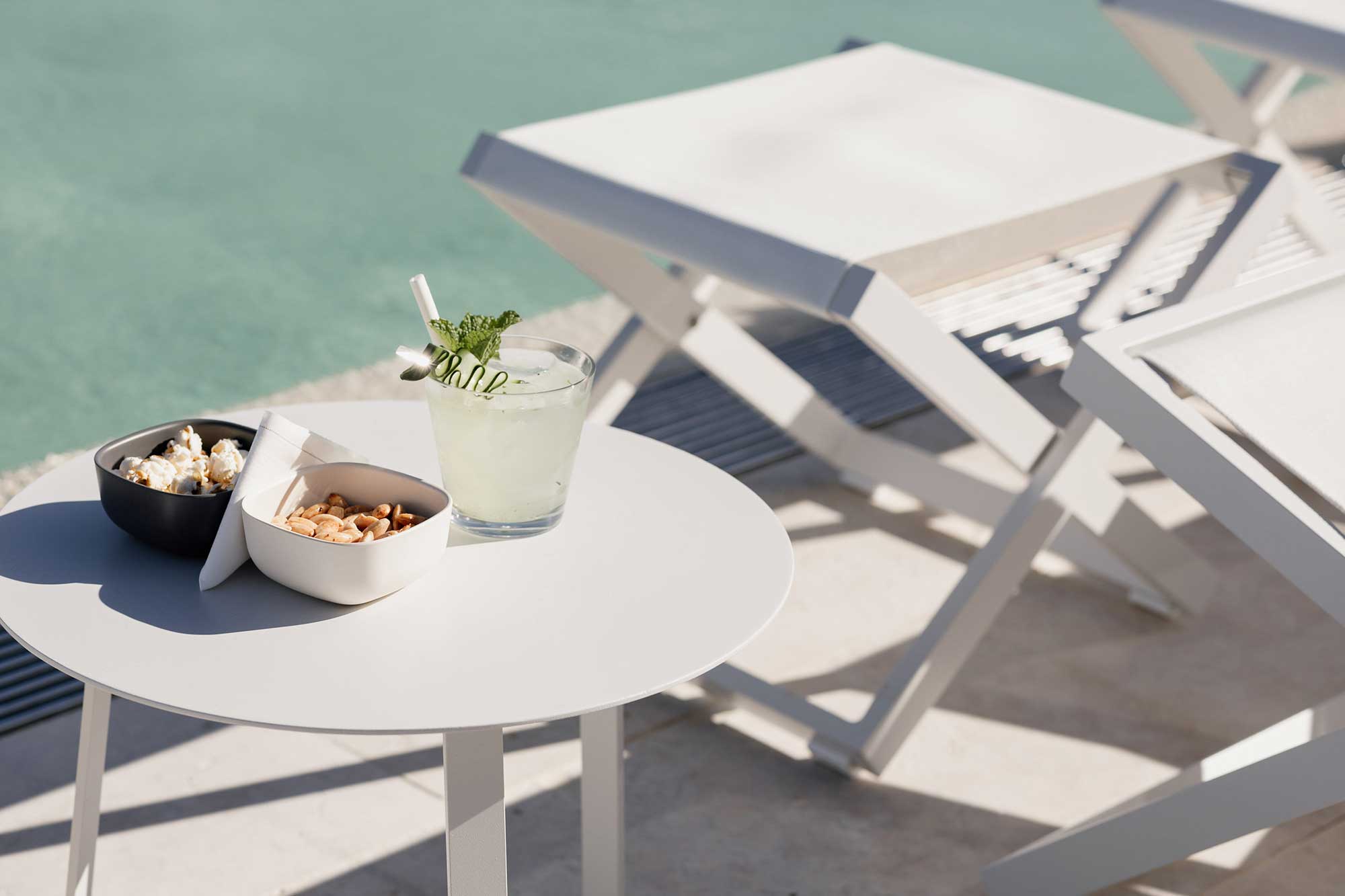 EXCLUSIVE EXPERIENCE AT THE TOP OF THE HOTEL
Located at the top of the EPIC SANA Marquês, among Lisbon's, high-rise buildings, it offers an exclusive and privileged experience only for hotel guests.
Imagine yourself immersing yourself in a panoramic private pool at the top of Lisbon, 13 floors above the ground, overlooking downtown Lisbon and the Tagus River, the 25 de Abril and Vasco da Gama bridges - the longest bridge in Europe
The pool bar offers a trendy service and a close-up bar concept, enhancing our guests' experience with signature cocktails, specials or classics, always accompanied by a menu of delicious and elegant snacks.
SCHEDULE






HIGH-END LUXURY BAKERY
A new and modern concept of Bakery, Pastry and Coffee Shop. The bakery is the starting point for the creation and production of the existing offer in this new concept. The selection includes an assortment of bread, with different doughs and combinations. From the pastry come the classic pastéis de nata, chocolate-filled jesuita pastries, palmiers with ovos moles spread or a homemade berliner with egg creme. A signature pastry shop. The coffee shop introduces to the Portuguese market a selected blend of coffee beans with self-roasting.


SCHEDULE
Everyday from 07H30 to 20H00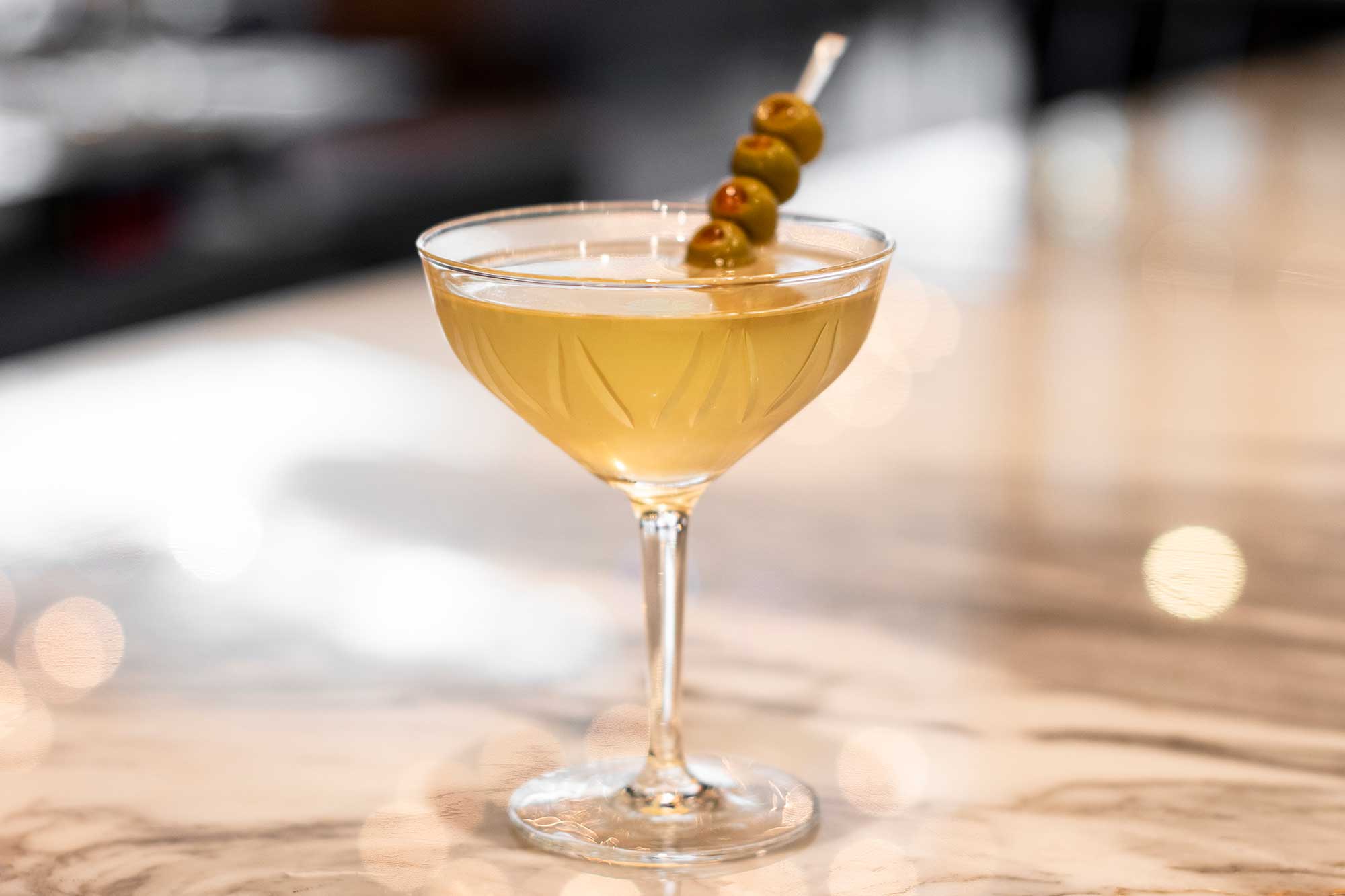 The best DJ's at the turntables command of Allora
At Allora, your dinner has an extra something! Our selection of DJ's is the ideal invitation for a night of sharing and discovery to the sound of Soul and Jazz.
Meet our cocktails and let yourself be inspired by the flavours of Italy, in a unique meal.
Make your reservation now!
Music | Resident DJ | Thursday - Saturday | 7pm - 1am
Evening– Italian Chill Out & internacional
Sunset & Night– Soul & jazz