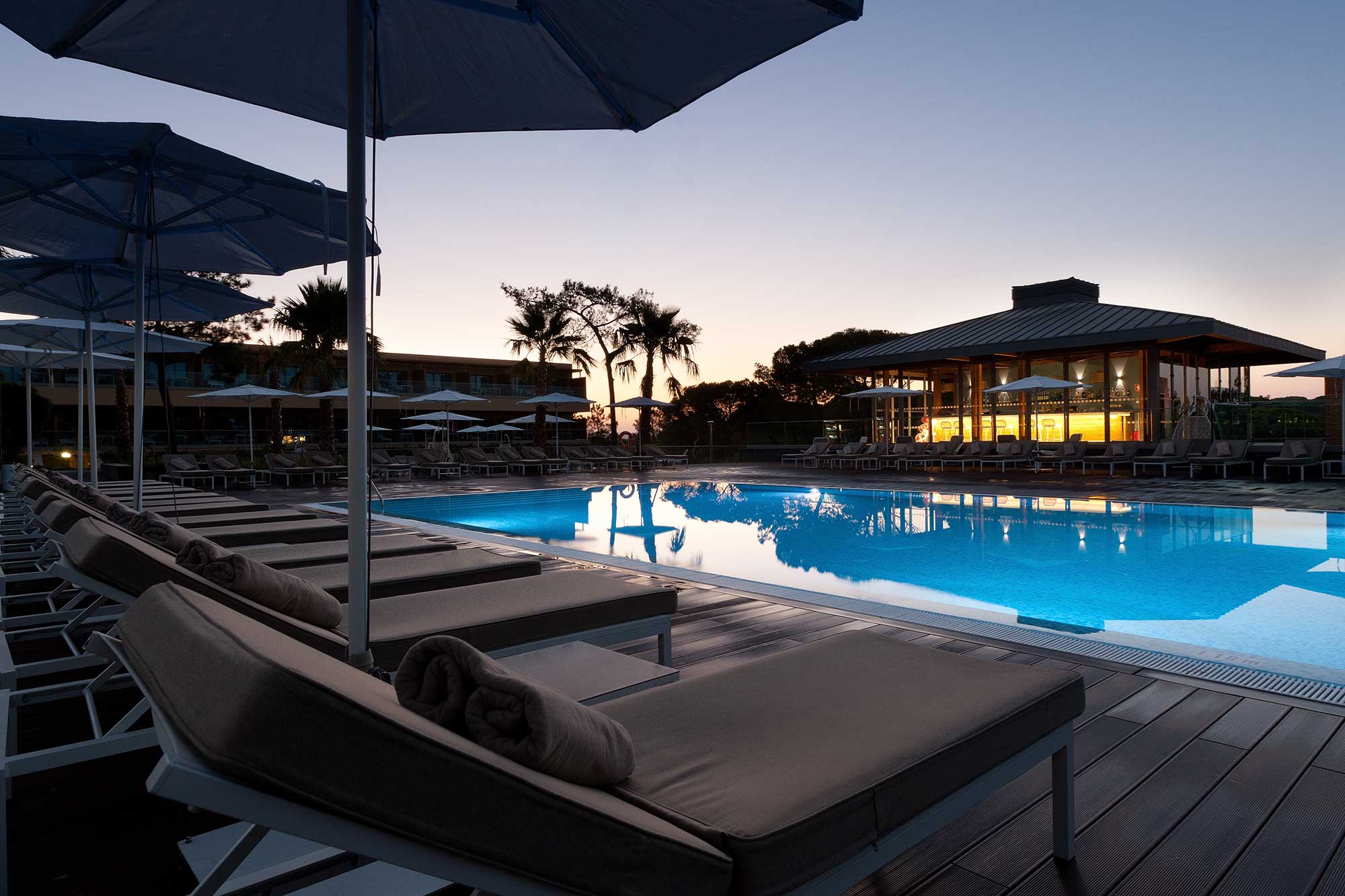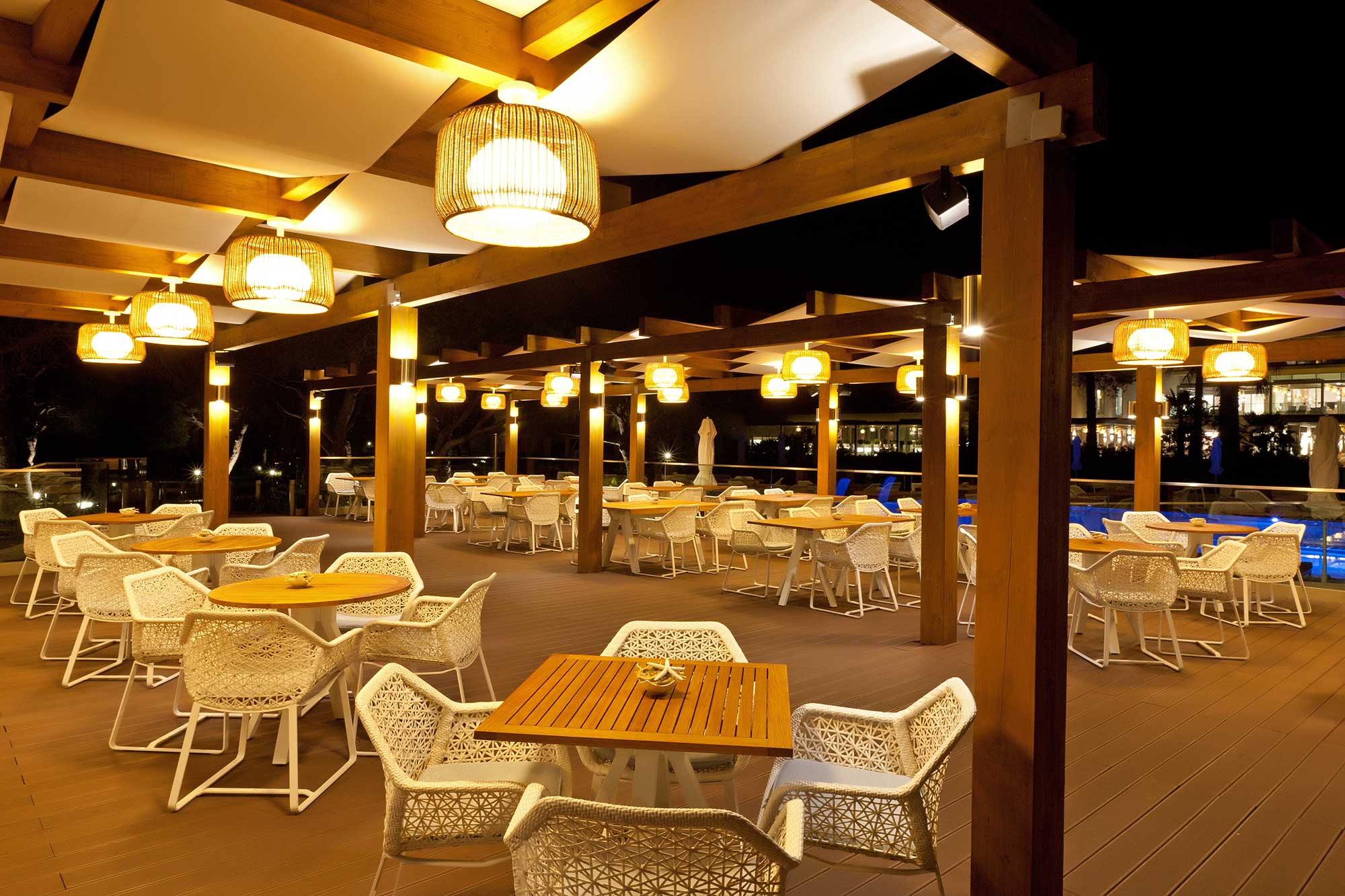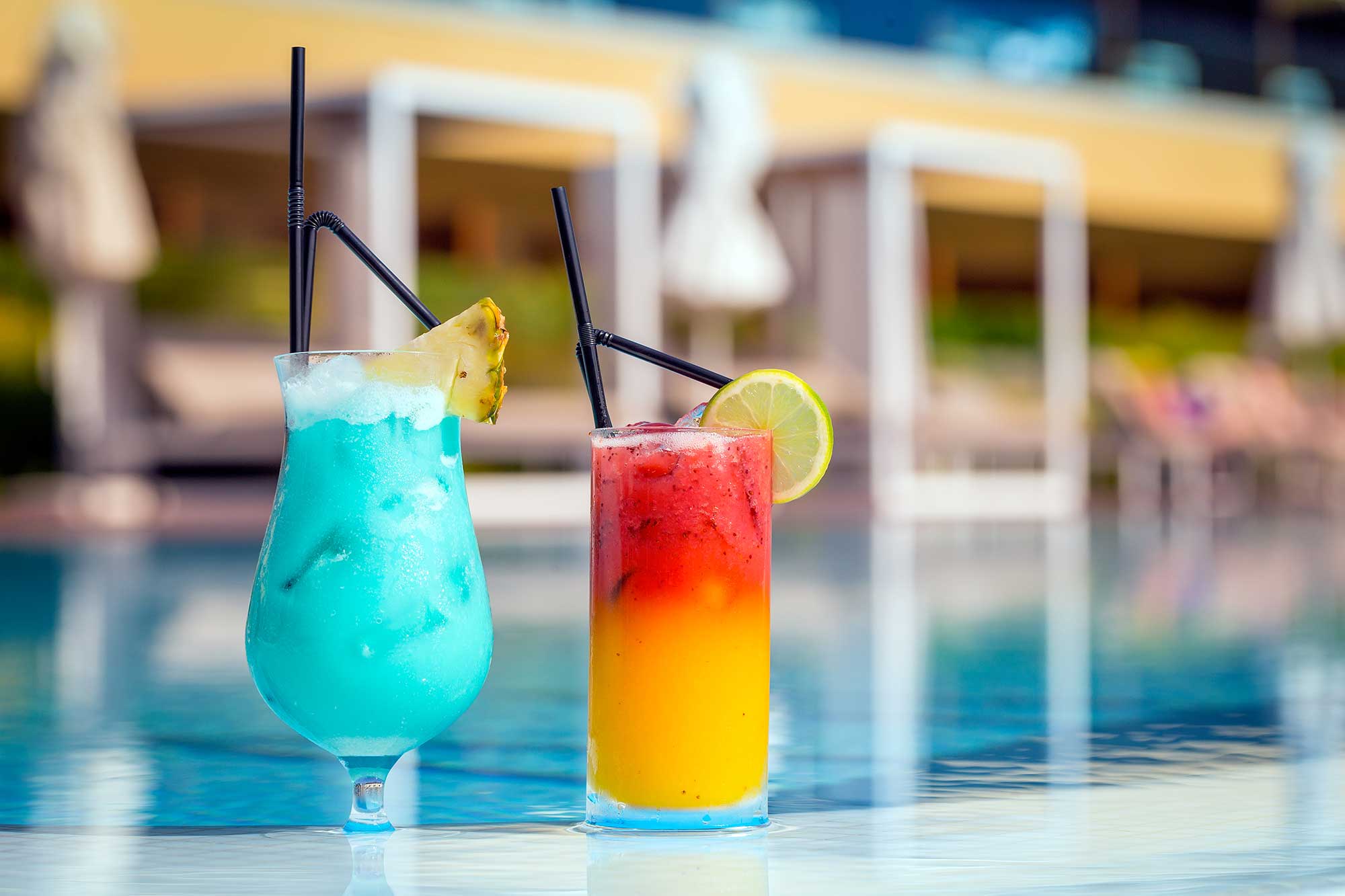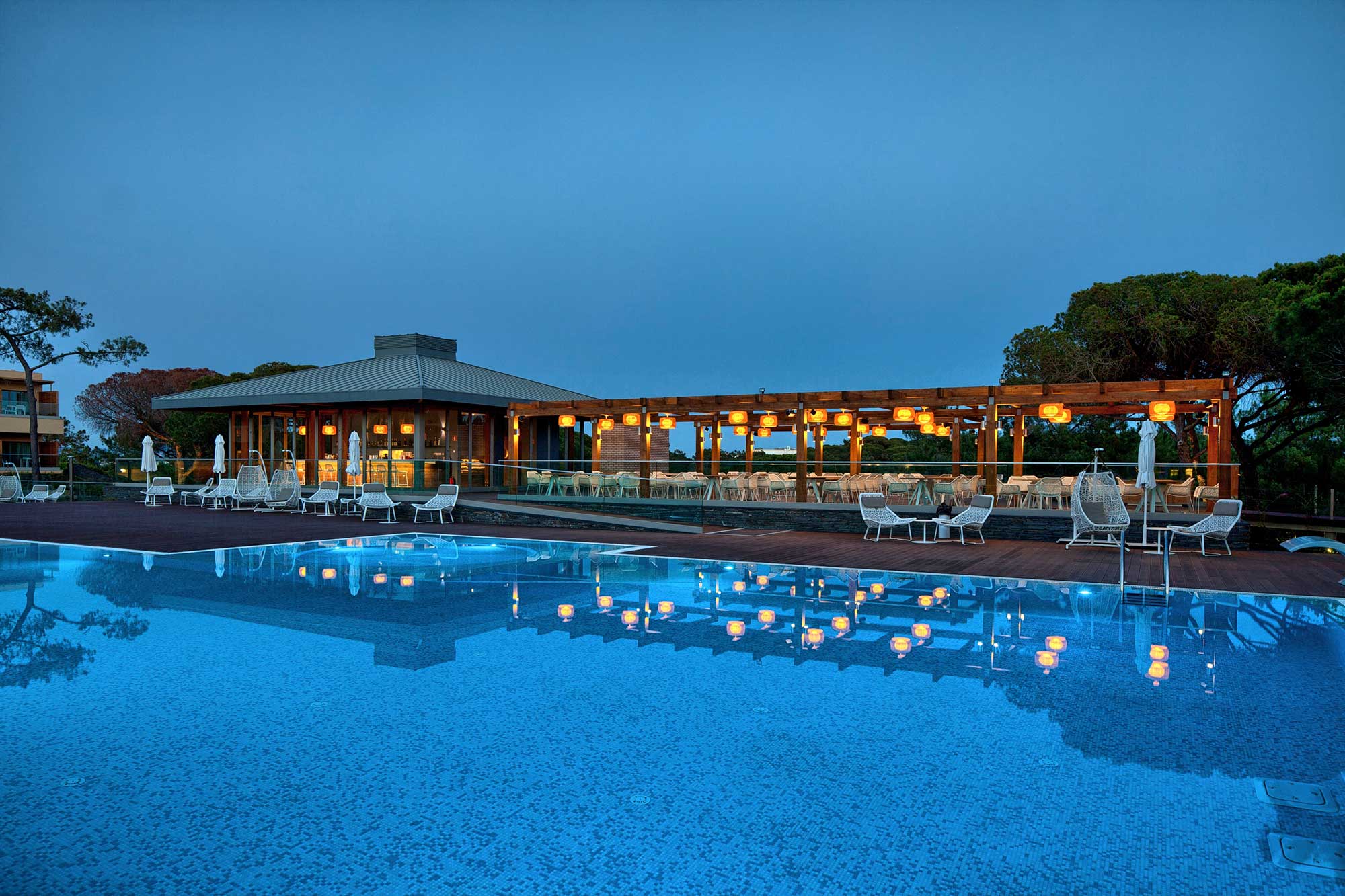 Open Deck
POOL RESTAURANT & BAR | SEASONAL
Nestled in-between the luxurious pine forest and gardens in one side, and the main pool of the Resort in the other, the OPEN DECK restaurant-bar and terrace opens for the summertime, to offer, in a cozy and entertaining atmosphere, a day menu with healthier food options and fresh juice list, as well as salads, snacks. And at dinner time, in a charming soft ambience, an exclusive traditional Portuguese culinary experience - grilled fish and meat, from the fresh catches and cut of the day, served with local bio vegetables among other traditional side dishes.
After a lazy day at the pool, swimming or sunbathing on a comfortable pool lounge chair, with your preferred magazine or book and sipping your favorite cocktails or fresh juices, join us at the OPEN DECK restaurant for a casual delightful Portuguese experience, with a romantic vibe by the lit pool.
Schedule
Monday to Friday from 12:00 a.m. to 03:30 p.m.