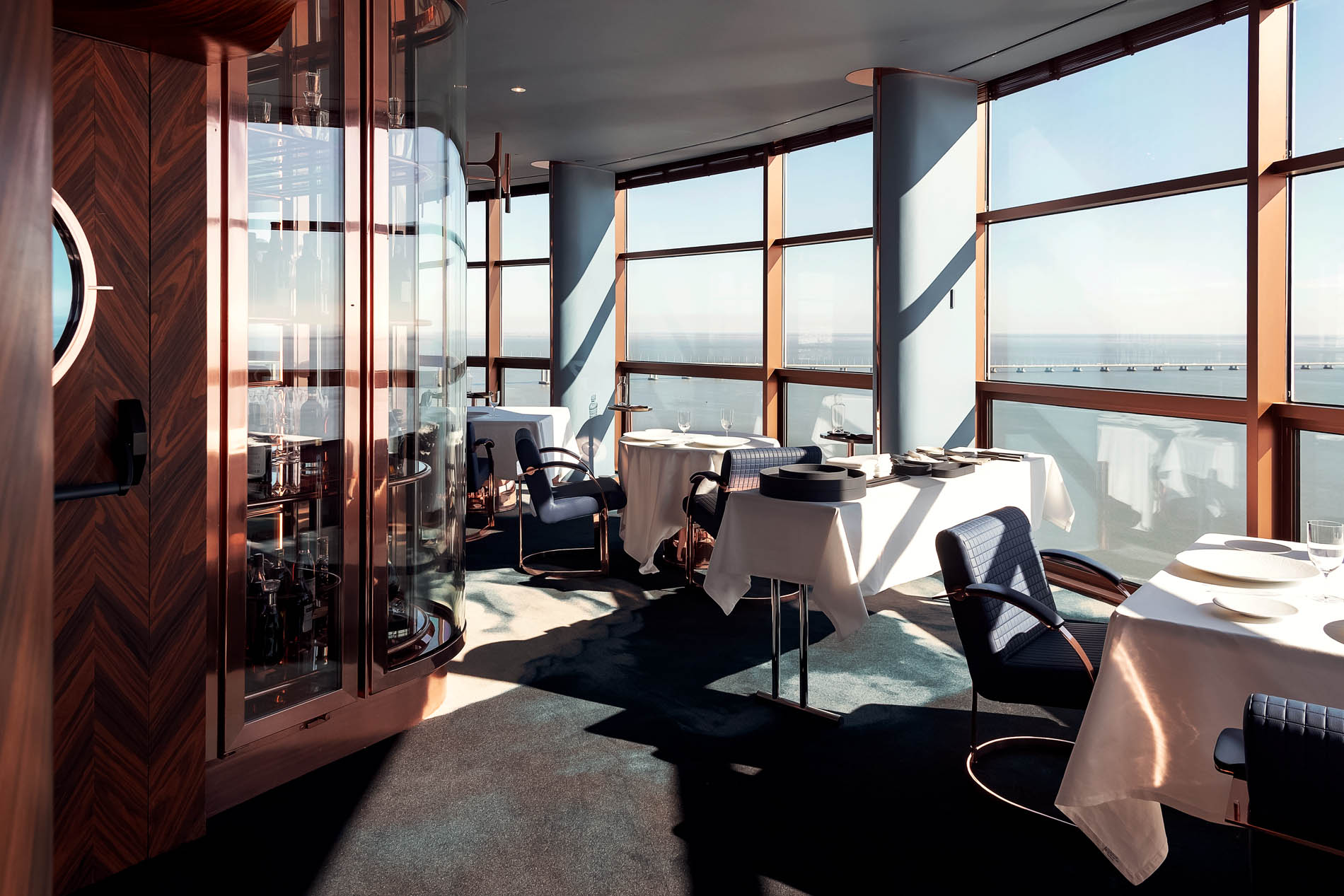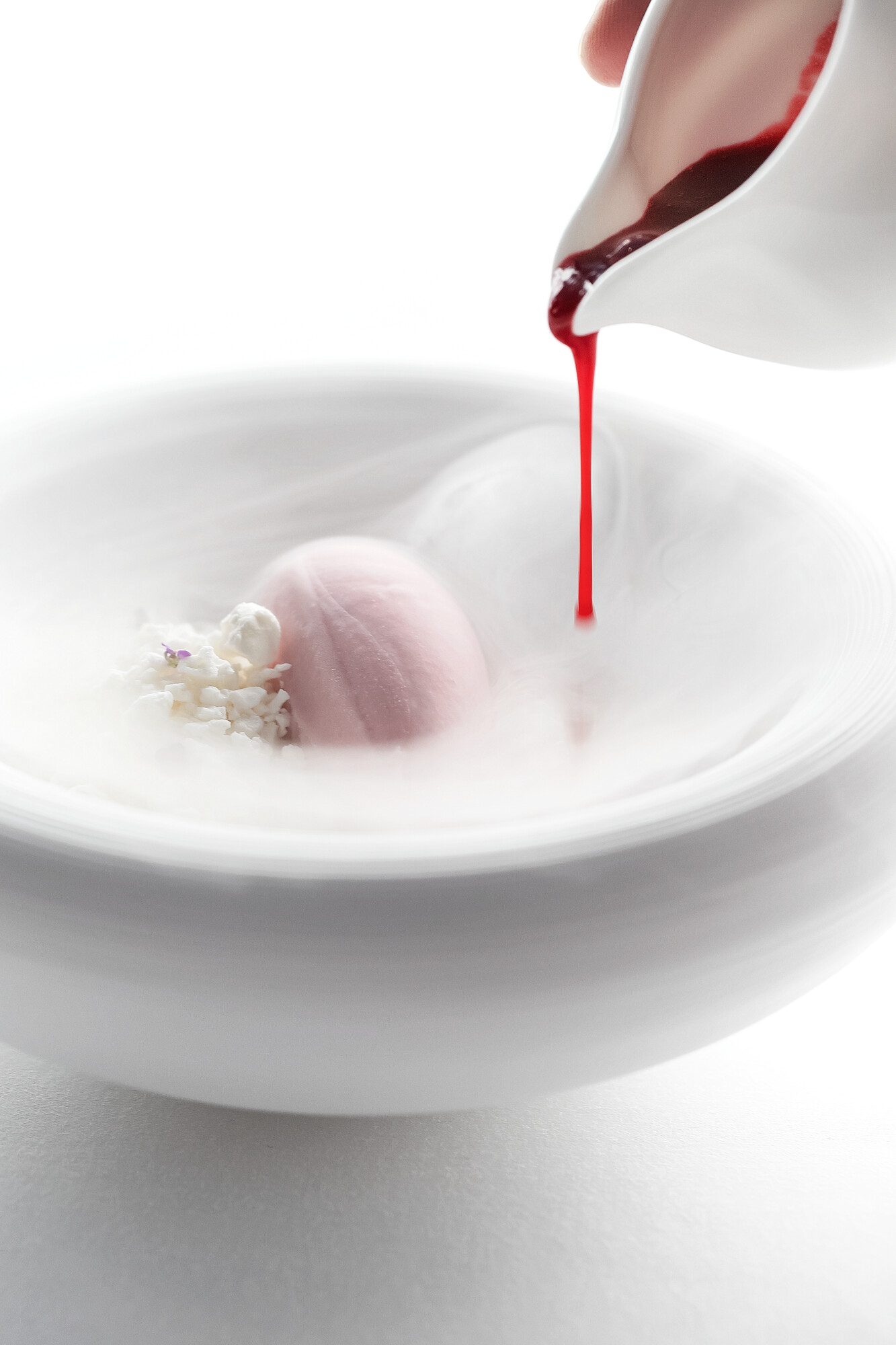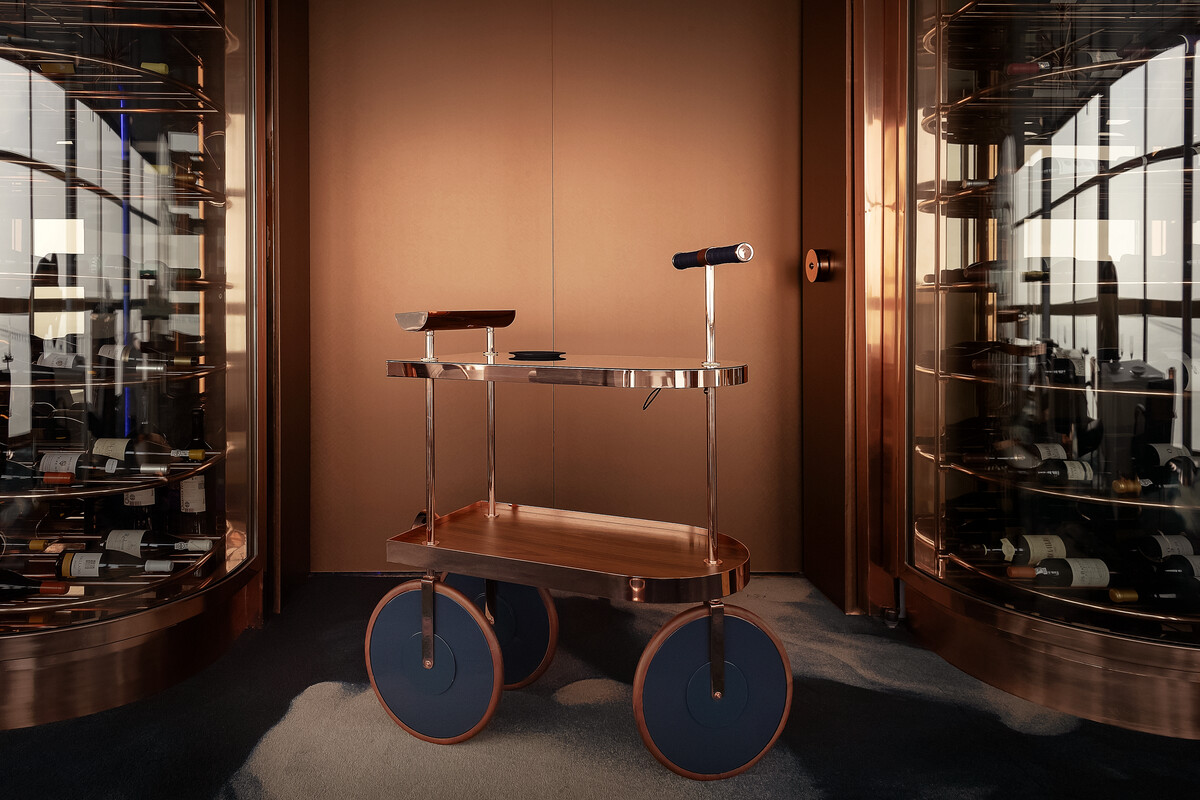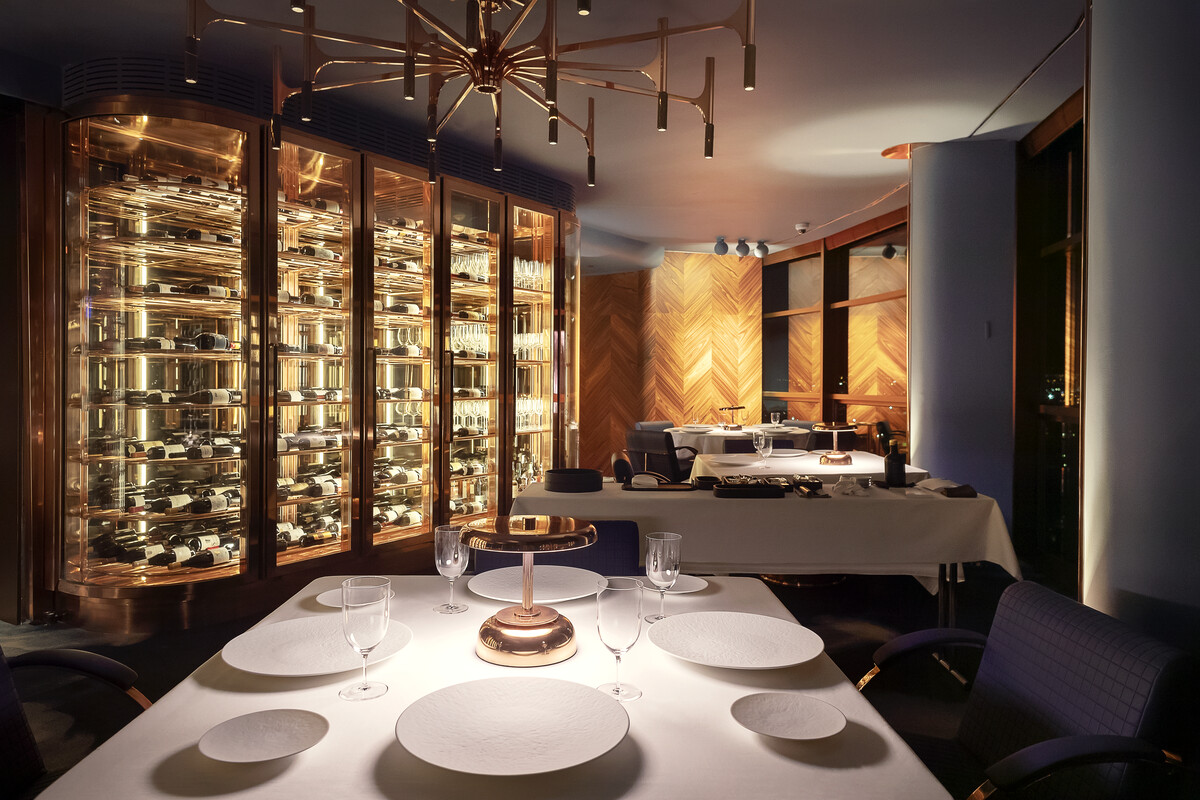 A MICHELIN STAR ROOFTOP RESTAURANT IN LISBON
FIFTY SECONDS by Martin Berasategui is a Michelin Restaurant in Lisbon located in the MYRIAD by SANA Hotel, at the top of the emblematic Vasco da Gama Tower.
More than a representation of the Chef's gastronomy in the city of Lisbon, it is a project that aims to awaken your senses, from starter to dessert. A true experience to live 120 metres high, overlooking the River and Parque das Nações.
Fifty Seconds has the best team of professionals, all working with a single objective: to make each dish an explosion of aromas and flavours.
In the kitchen, only the best products that nature offers are used, transformed into an ode to the purest gastronomy. Dishes created with passion, dedication, respect and care.
FIFTY SECONDS EXPERIENCE
This Michelin Restaurant in Lisbon does not present only a succession of dishes, but a combination of cosmopolitan and sophisticated flavours from all over the world, that lead us to unusual and unknown sensations.
SCHEDULE
Open Tuesday to Saturday
Lunch - Only saturday: 12H30 to 14H00
Dinner -19H00 to 22H00
RESERVATIONS & CONTACTS
Telephone: +351 211 525 380
E-mail: info@fiftyseconds.pt










EXPECT ONLY EXTRAORDINAIRE CULINARY EXPERIENCES
Le invitamos a entrar en el mundo del restaurante AL QUIMIA para disfrutar de una cocina creativa y delicada, que pretende poner en valor la frescura de las capturas del mar y los auténticos ingredientes locales y sostenibles del Algarve. Una cocina inspirada en el marisco de temporada y de la granja a la mesa con el toque moderno de nuestro chef Luís Mourão.
Este viaje gastronómico se completa con las decadentes y atrevidas creaciones de nuestro pastelero Tiago Nunes y la impresionante carta de vinos portugueses con algunas de las más prestigiosas referencias del viejo y nuevo mundo del vino que domina nuestro Sommelier Hugo Ribeiro. Con un concepto que siempre aprecia a los pequeños productores y premia la extrema calidad y el enriquecimiento de la cultura vinícola Portuguesa.
Participe en esta experiencia gastronómica, junto a un equipo que le ofrecerá un servicio impecable, las mejores recomendaciones y cumplirá todas sus expectativas.
HORARIO
De martes a sábado de las 19:00 a las 22:00 horas
* Para garantizar su reserva, se le pedirá un pago de 50 euros por persona, que se deducirá del precio final de su comida. En caso de cancelación hasta con 24 horas de antelación, se devolverá el importe. Todas las reservas están sujetas a confirmación.
* Sólo se permite el acceso a personas mayores de 12 años.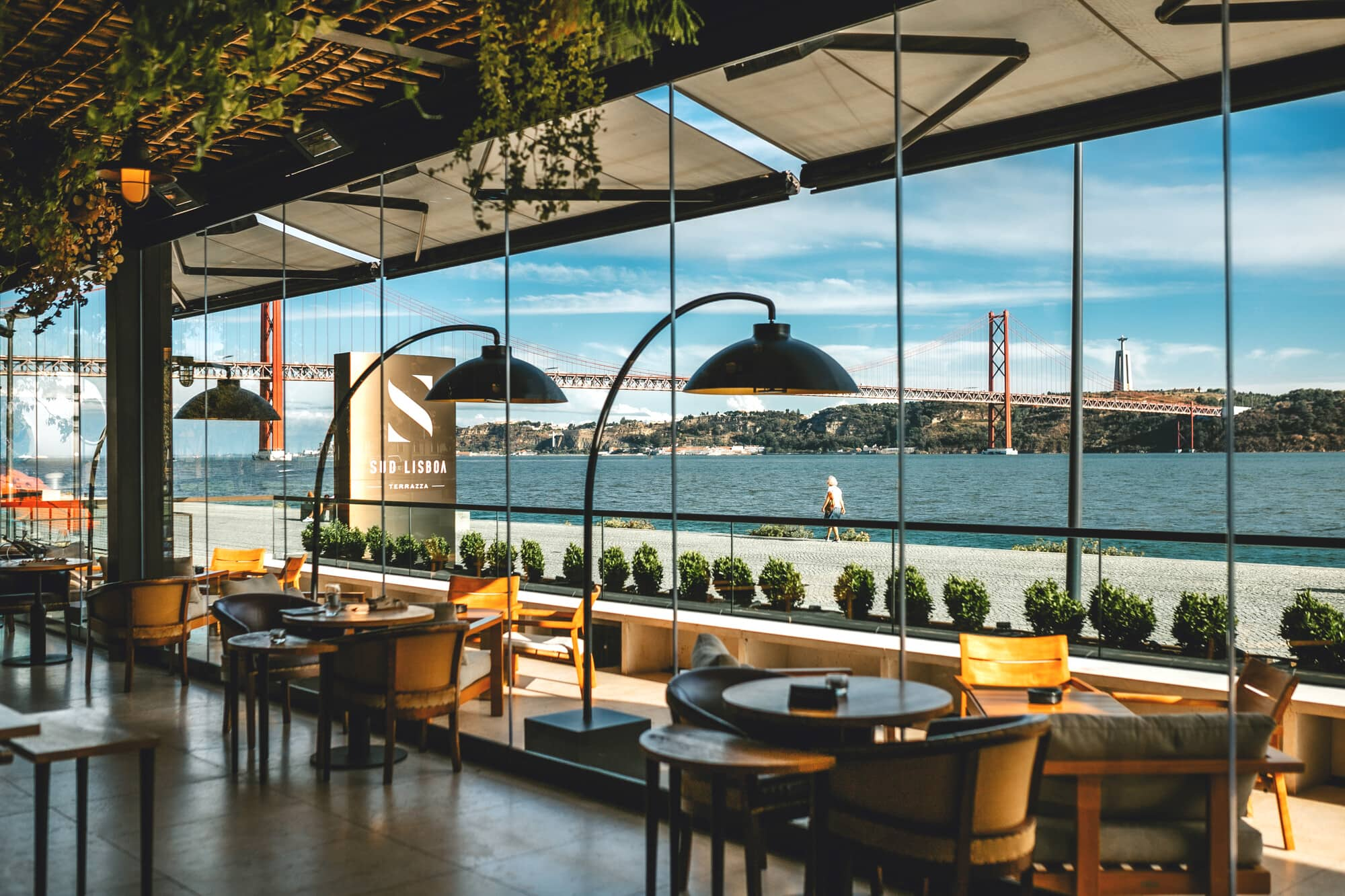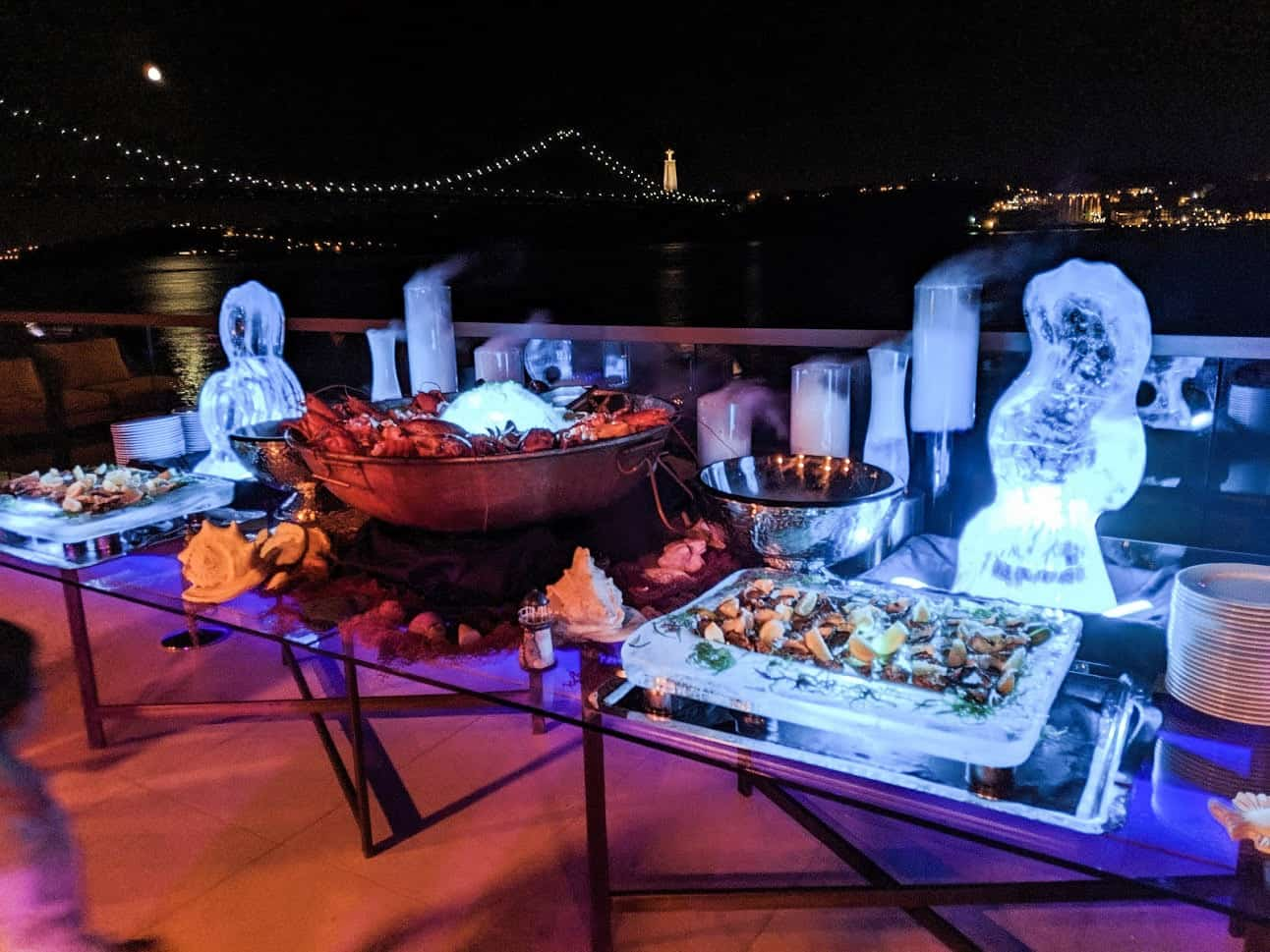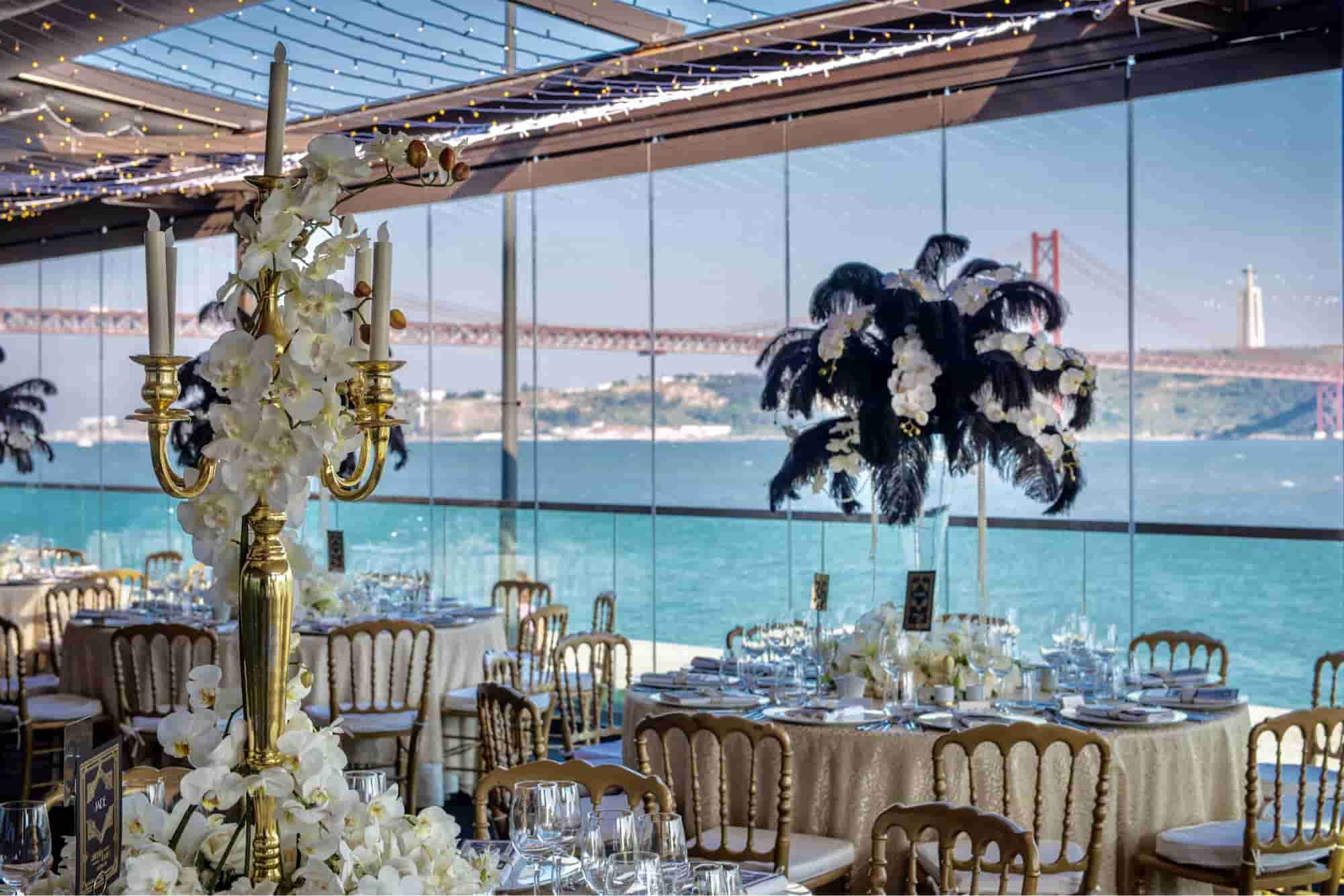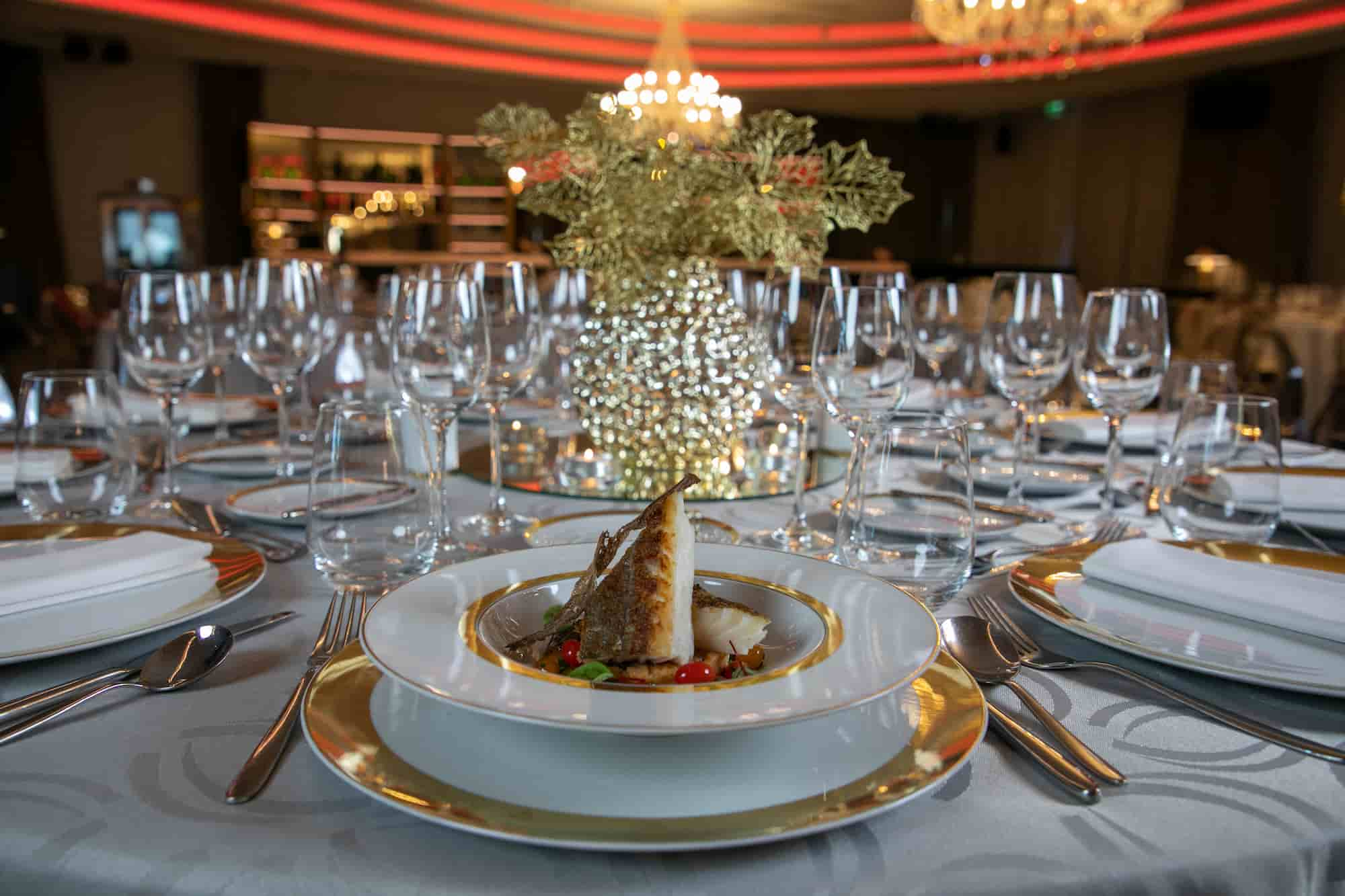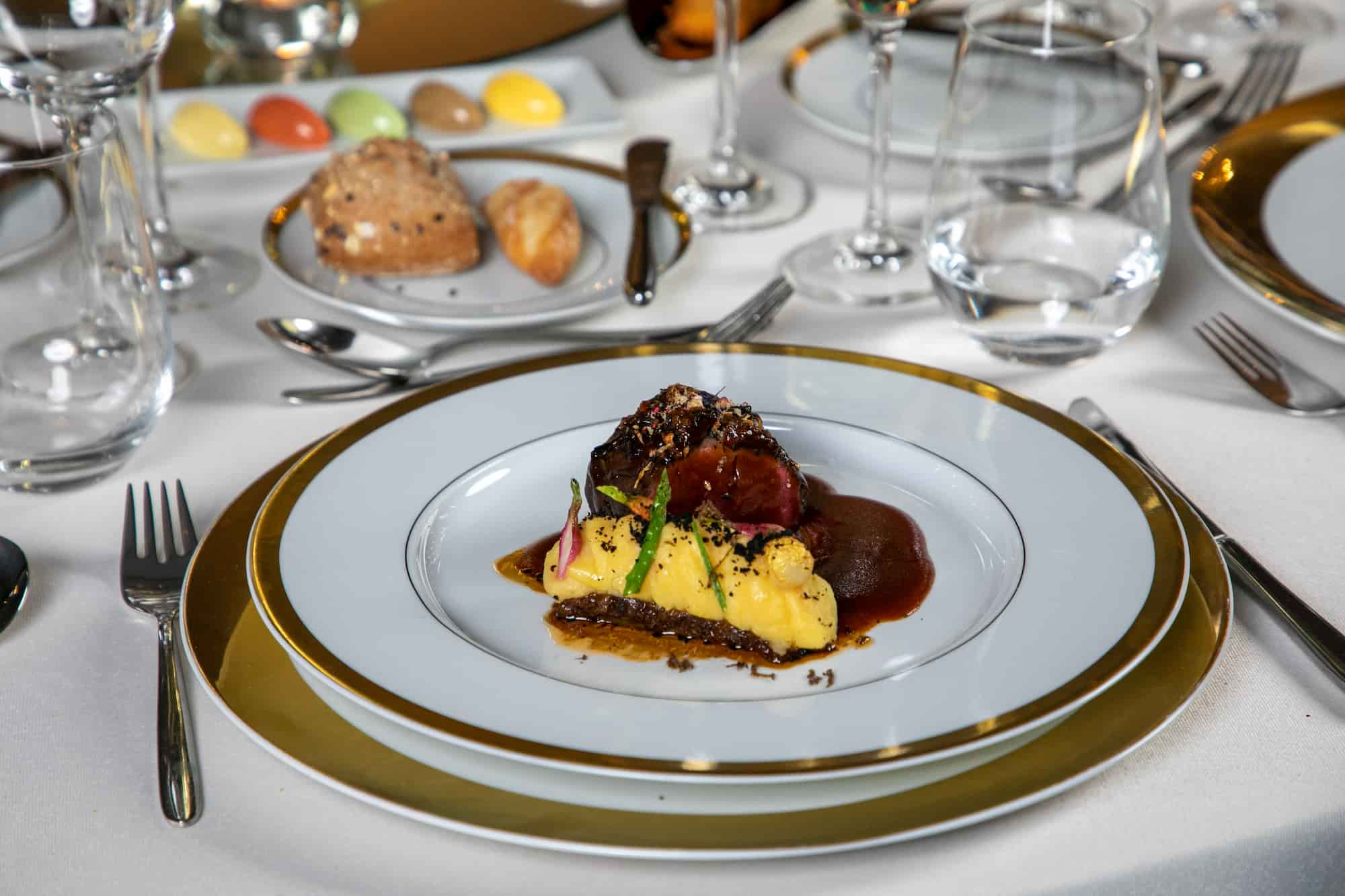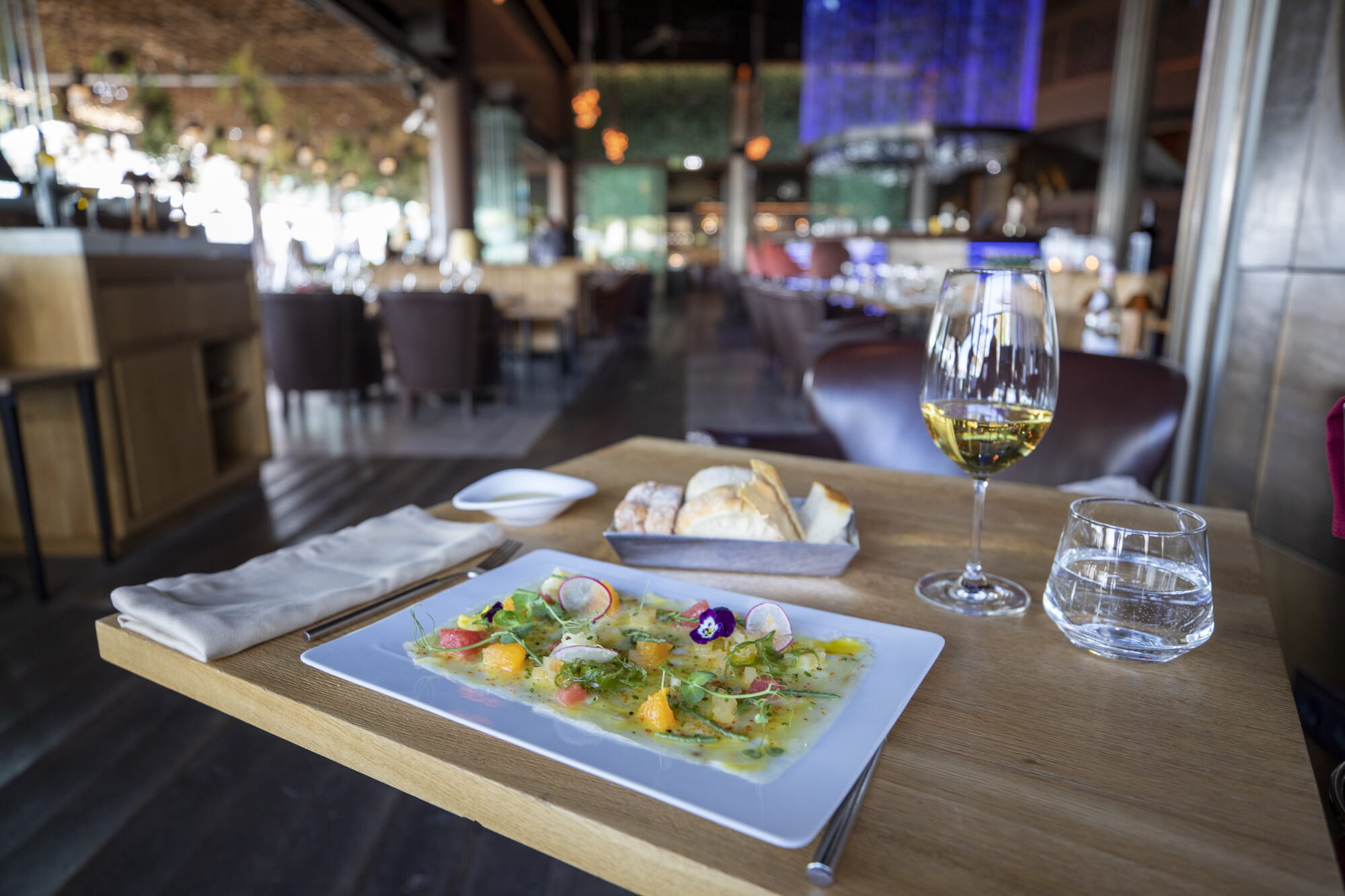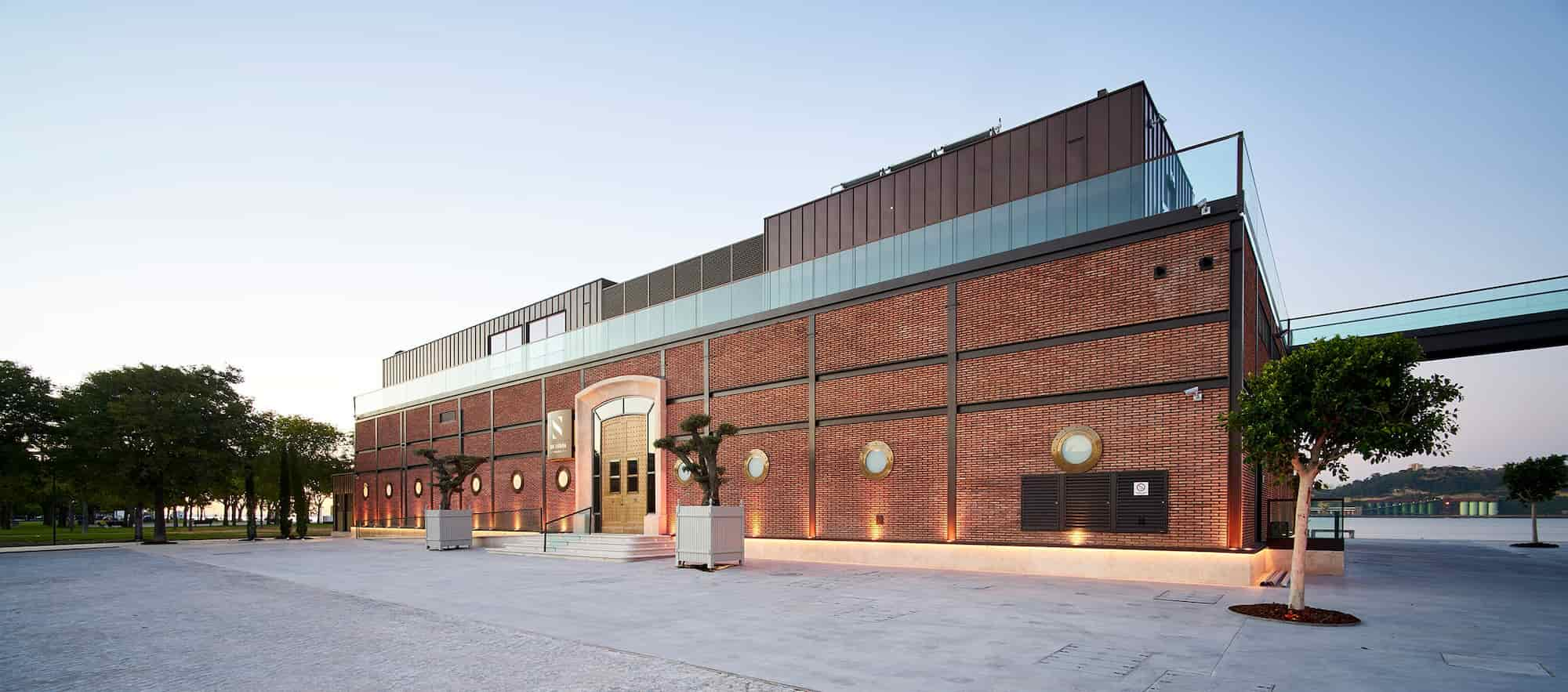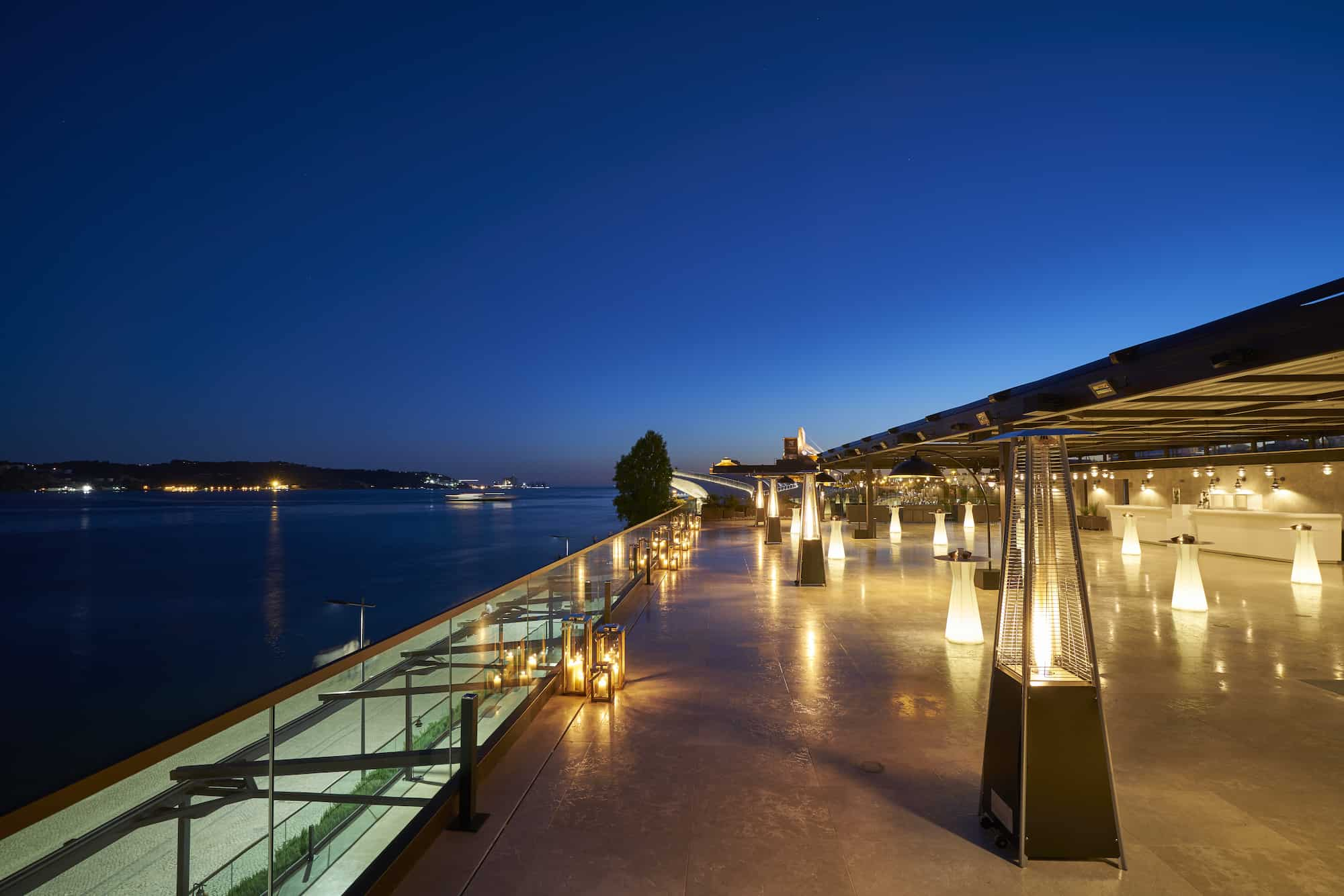 LUXURY LIFESTYLE EXPERIENCES WITH RIVER VIEW
Gastronomy inspired by Mediterranean flavours during the different times of the day. Ideal for business lunches, birthday celebrations, weddings and gatherings of family and friends.
The magnificent scenery of the Tagus and 25 de Abril Bridge, becomes the ideal meeting point for after-work signature cocktails. Entertainment with performances by singers and DJ's at dinner, in a register that unites glamour and relaxation.
SCHEDULE
Monday to Sunday, from 12H00  to 23H30
SUD Home Experience - Home Delivery and Take-away services, from 12H00 to 22H00









QUALITY, FRESHNESS AND THE BEST COOKING
A large part of our menu is made up of fish and seafood dishes. Don't miss the seafood freshly caught from our coast or from our aquarium, the clams à Bulhão Pato, our famous grilled fish, with salt or on bread, and the most traditional sea dishes - and if you need a suggestion, our team is always available to offer you the most delicious tasting experience.
For those who can't do without meat dishes, at A Pastorinha you will also find high quality meat from the best origins. Be sure to try the new range of matured meat, the succulent veal loin or the tasty black pork secretos.
Dessert is always in charge of our famous "dessert cart", where we daily serve the most irresistible traditional delicacies.
It is different because it offers, all year long, the best view by the sea, and you can choose to stay in the interior or in our terrace.
We also have a bar area, where you can enjoy one of our famous cocktails, while listening to the pianist playing live. And because at weekends A Pastorinha is naturally the meeting place for many families.
SCHEDULE
Monday to Saturday: 12H00 to 22H30
Sunday: 12H00  to 16H00








UDDO
PERFECT LOCATION FOR A MESMERING DINNER | SEASONAL RESTAURANT
Meet our new conceptual seasonal restaurant & bar - UDDO, meaning WOOD in Japanese.
An elegant modern inspired Japanese atmosphere with natural light, designed by the Portuguese Architect and Interior Designer, Nuno Rodrigues.
Exuding a sense of serenity and comfort, from the selection and design of the wood furniture, the details of the ceiling around the columns, the large cozy seats, down to the diverse moods of the space. The lively open window concept of the kitchen, behind the imposing marble bar counter, for food and cocktails preparation, recalls the spirit of the Izakayas.
Our Chef - Sushi man, Dhiego Silva, proposes a modern Japanese Izakaya concept, a fusion between the authentic Japanese techniques of preparation and the flavors of fresh local fish, for the pleasure of the delicate palate of genuine lovers or adventurers of exotic flavors. Indulge his delicate signatures dishes accompanied by a fine collection of Japanese Sakes, Shochu and Wiskeys, and a special selection of signature cocktails inspired by the Japanese flavors, created by our award winner Head Bar Manager, Luís Antonio.
SCHEDULE








EXTRAVAGANZA AT OUR ITALIAN RESTAURANT AND TERRACE
You will be amazed with the astonishing decoration, from magnificent chandeliers, arabescato carrara marble counters, a natural tree as ornament symbol of mediterranean lifestyle, to a handmade painted mural representing the culture and history of families in Italy.
An inspiration of a trattoria with Italian origin products from the most varied regions of Italy. With an open-kitchen proposing homemade pasta and a selection of the best meat and fish charcoal grilled, an anti-pasti counter, a gelato dessert bar with authentic Italian ice-cream and other delightful Italian inspired desserts. 
SCHEDULE
Sunday to Wednesday - 12H30 to 15H00 | 19H00 to 00H00
Thursday to Saturday - 12H30 to 15H00 | 19H00 to 01H00